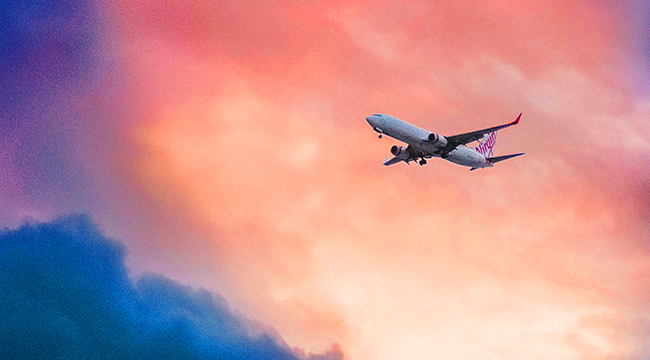 Right now might be the best time to book some travel. Summer is winding down and airlines, tour companies, and hotels are looking to unload the last of their seats and beds before the rush ends. Likewise, shoulder season is on the horizon and prices are going to start dropping across the board. In short: book now!
Below are some of the best deals on cheap flights and travel packages right now. These are the sites and Twitter feeds that you should be following and setting up alerts for. Prices will vary. Sales will pass quickly. You've gotta shop hard and act fast. Good luck out there and happy travels!
PRIMERA AIR EXPANSION FROM THE U.S. TO EUROPE
There's a new kid on the block for budget air travel between the U.S. and Europe. Primera Air is expanding its service to cover flights between Washington, DC, New York, and Boston to Brussels, London, and Paris. Some flights are already in operation and will set you back around $150 each way, with steeper discounts popping up. Some of the flights aren't kicking off until summer 2019 but you may be able to score a seriously cheap flight if you book ahead.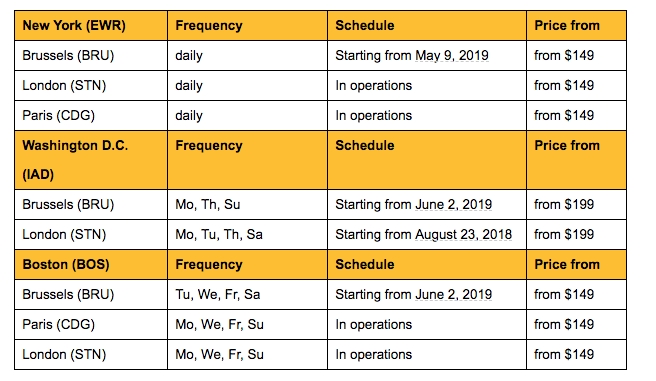 $99 FLIGHTS TO ICELAND TOMORROW ON WOWAIR
Wowair is looking to fill up planes to Iceland right now. They have $99 flights from Pittsburgh and Cleveland (to Reykjavik) over the next two days. This is the perfect deal for a spur-of-the-moment vacay. If you need some last minute tips for making the most of your time in Iceland, check out our Insider Guide to Reykjavik.
$79 FLIGHTS TO THE CARIBBEAN ON NORWEGIAN
Norwegian continues to expand its network of budget travel destinations. One such expansion that benefits American travelers are flights to the Caribbean. Currently, you can score a flight to Guadeloupe or Martinique for as little as $79 each way (from New York and Florida). That's 80 bucks to get to El Carib and enjoy all the sun, rum, and fun.
Seriously, what are you waiting for?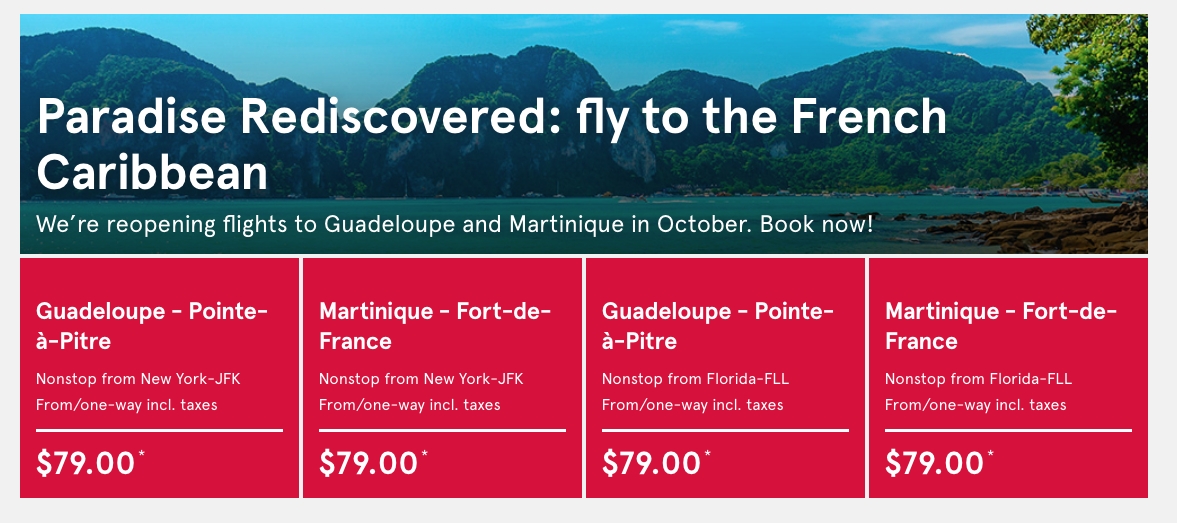 $12 FLIGHTS AROUND EUROPE ON RYANAIR
If you're already snagged a super cheap flight to Europe and want a little more adventure, then RyanAir is your play. The budget carrier has crazy cheap one way flights that'll set you back about a tenner. That's no joke. You can see a long list of European cities for about $10 if you're already on the continent. There's really no downside here.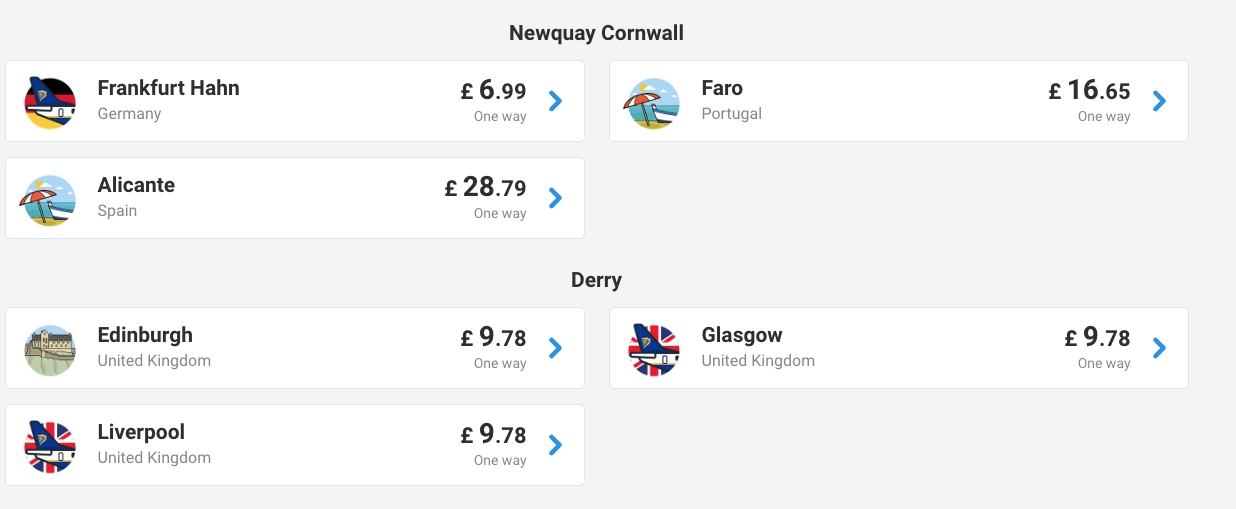 $15 FLIGHTS TO THAILAND ON AIRASIA
On the other side of the Eurasian continent, AirAsia is killing the game when it comes to budget air travel. Right now, you can score tickets to Thailand (from Kuala Lumpur) for as little as $15 each way. Theoretically, you can snag a cheap flight to KL or Singapore and then jump on a super cheap flight like this to tack on a whole new country while you're visiting SE Asia.
It's a win-win sitch all around.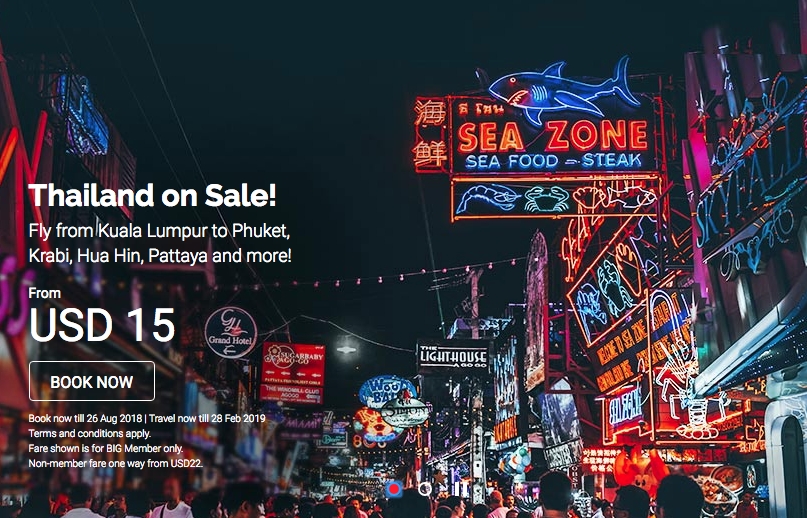 $20 FLIGHTS AROUND AMERICA ON FRONTIER
Maybe Europe and Asia are just too far to go right now. That's okay. You can head out into your own backyard and explore a little of these vast and varied United States. Frontier Air is offering $20 flights all over the country between August 28th and October 24th. That's 20 bucks to see a new national park or delve into Nashville's food scene or to finally see what the fuss is about that Vegas place.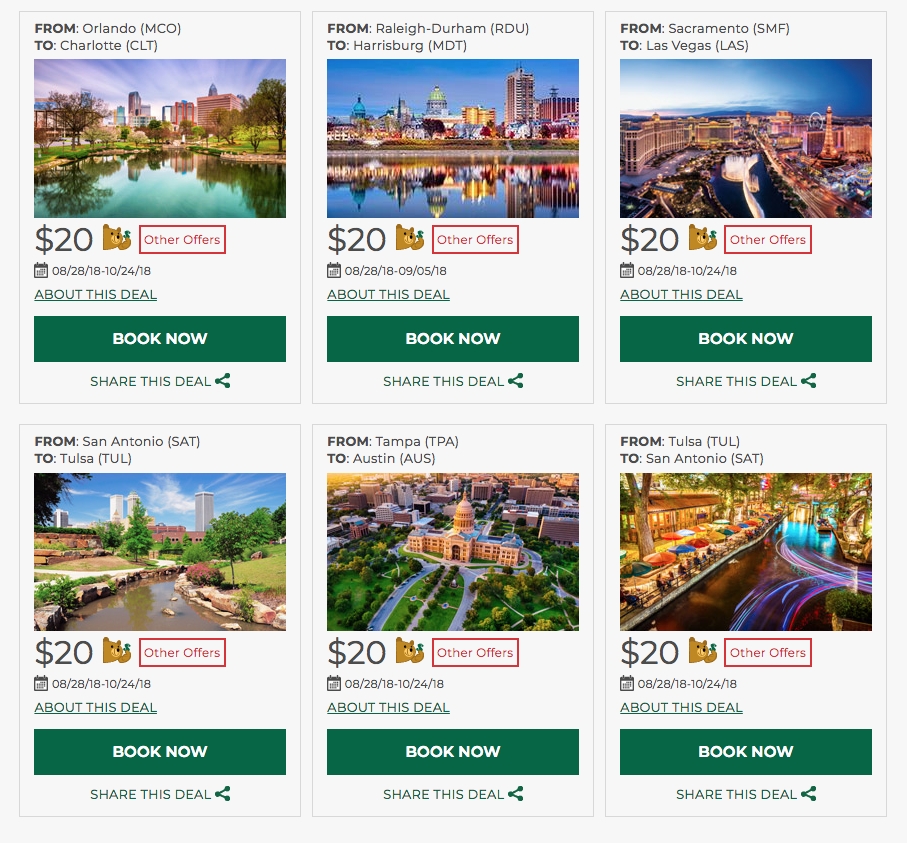 20% OFF LAST MINUTE CROATIA SAILING TOURS WITH TOPDECK
If you are looking to escape this week, maybe check out Croatia. Topdeck is offering 20 percent discounts on eight-day sailing trips departing on August 23rd, 25th, and 30th. With the discount, the price comes to about $100 per day (that'd be hard to do for that price on your own). That's $100/day for an island-hopping adventure in one of the more beautiful corners of the planet with a solid group of 18-30 somethings looking for good times.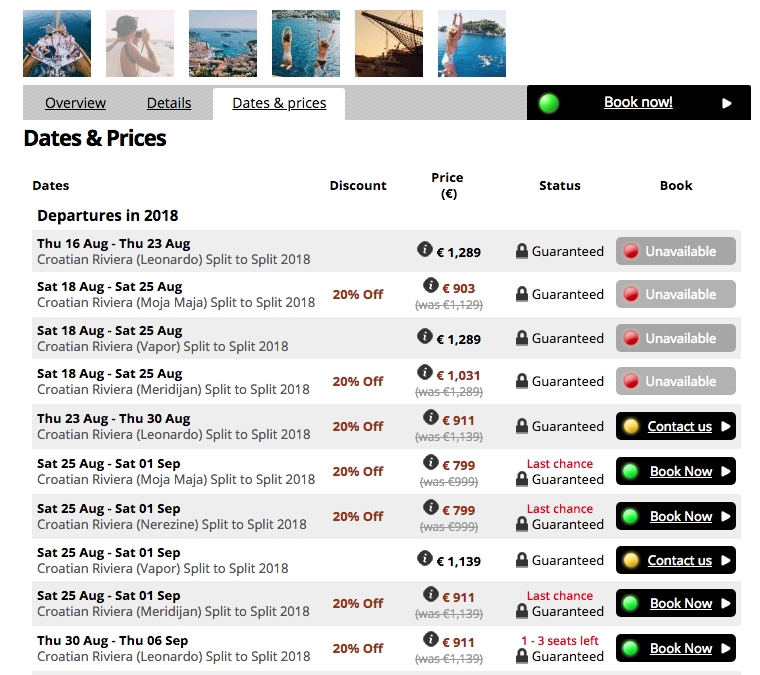 SAVE UP TO 20% ON LAST MINUTE DEALS WITH CONTIKI
Likewise, Contiki — the world's premier tour company for 18 to 35-year-olds — has steep discounts on packages leaving as soon as the 25th of this month. You can score great discounts on trips, basically, all over the world right now. Go! Have fun! Bring home a lifetime of memories.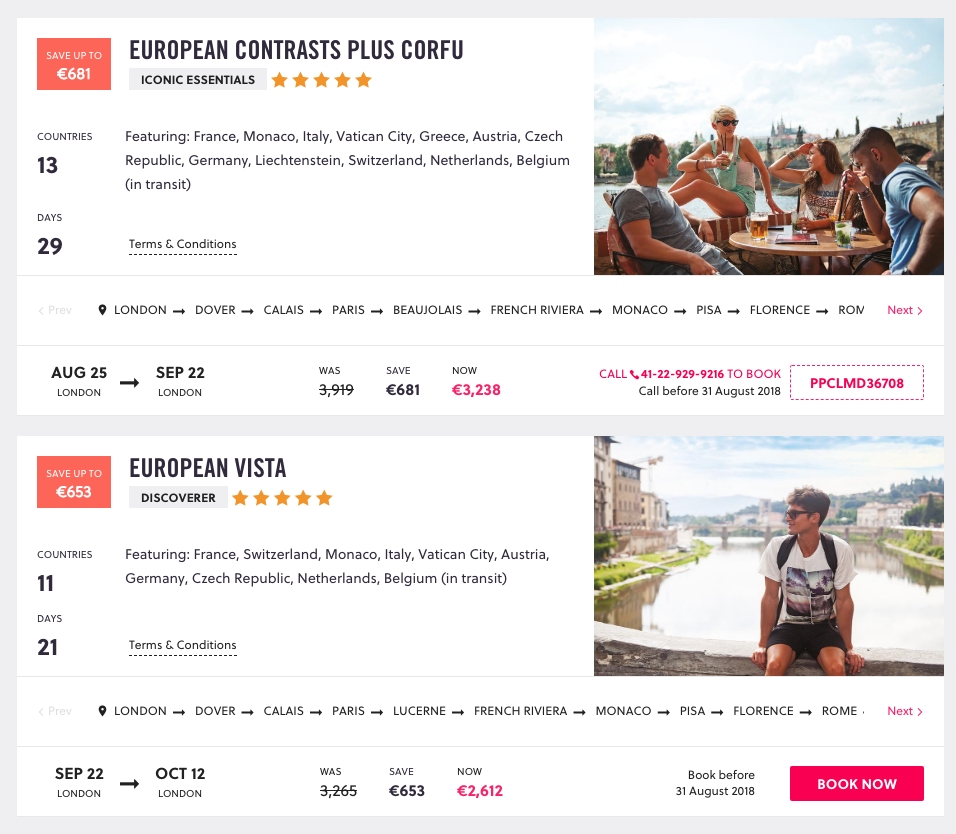 HIT OKTOBERFEST LIKE A BOSS WITH U BY UNIWORLD CRUISES
Oktoberfest is calling. The world's biggest beer festival starts on September 22nd when around seven million people descend upon Munich to drink, eat, and be merry. U By Uniworld knows you want to go, — who doesn't really — so they've set up a special festival excursion so you can partake in the all the revelry while also enjoying a river cruise from Regensburg through Austria to Budapest. You'll get access to beer tents, special meals, and all the transportation you need.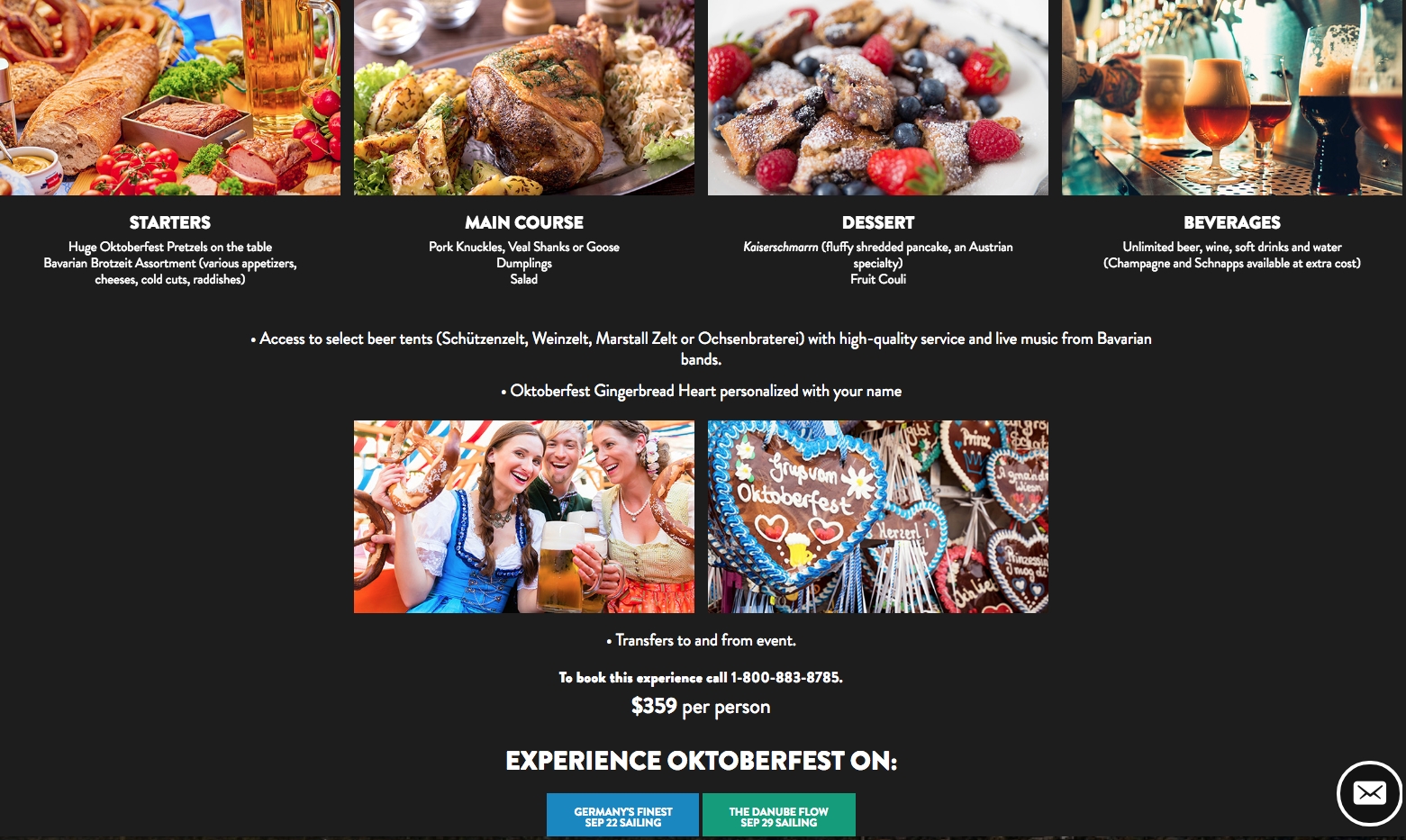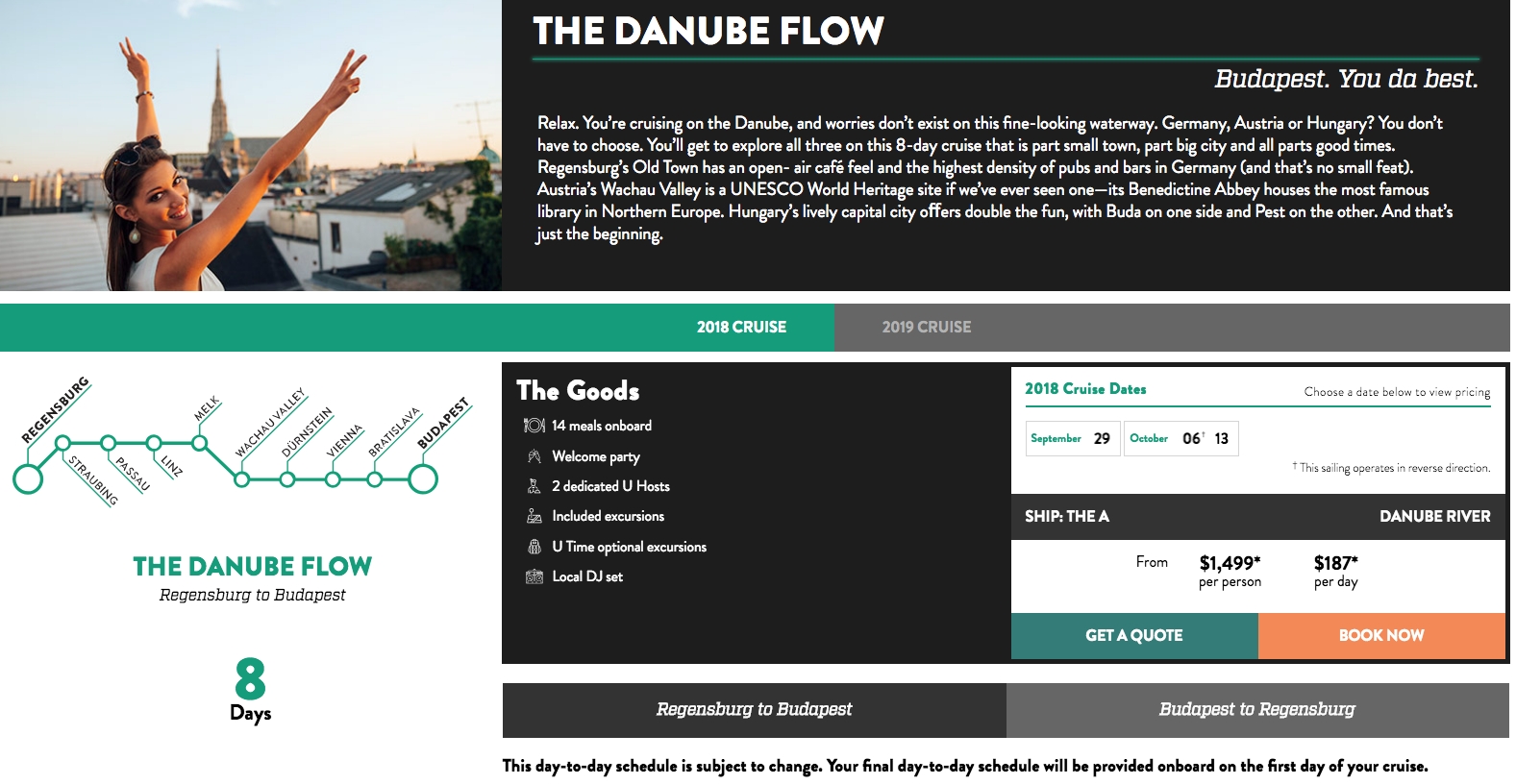 LAST MINUTE DEALS WITH INTREPID TRAVEL
Intrepid is the adventurers' travel company. Their last minute deals are always on point and offer serious savings. You can leave as soon as August 25th on trips of a lifetime at steep discounts. Check out their last minute deals page, find the bucket list trip you've been dreaming about for too long, and make that shit a reality.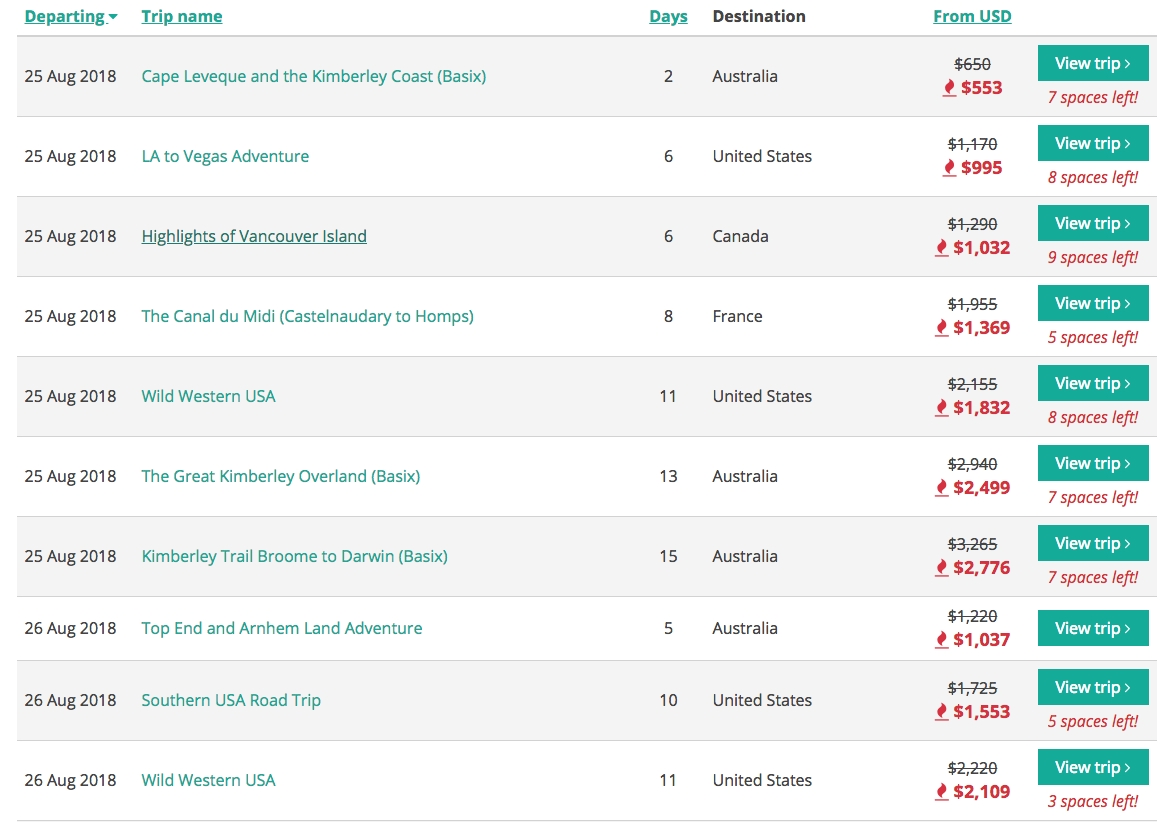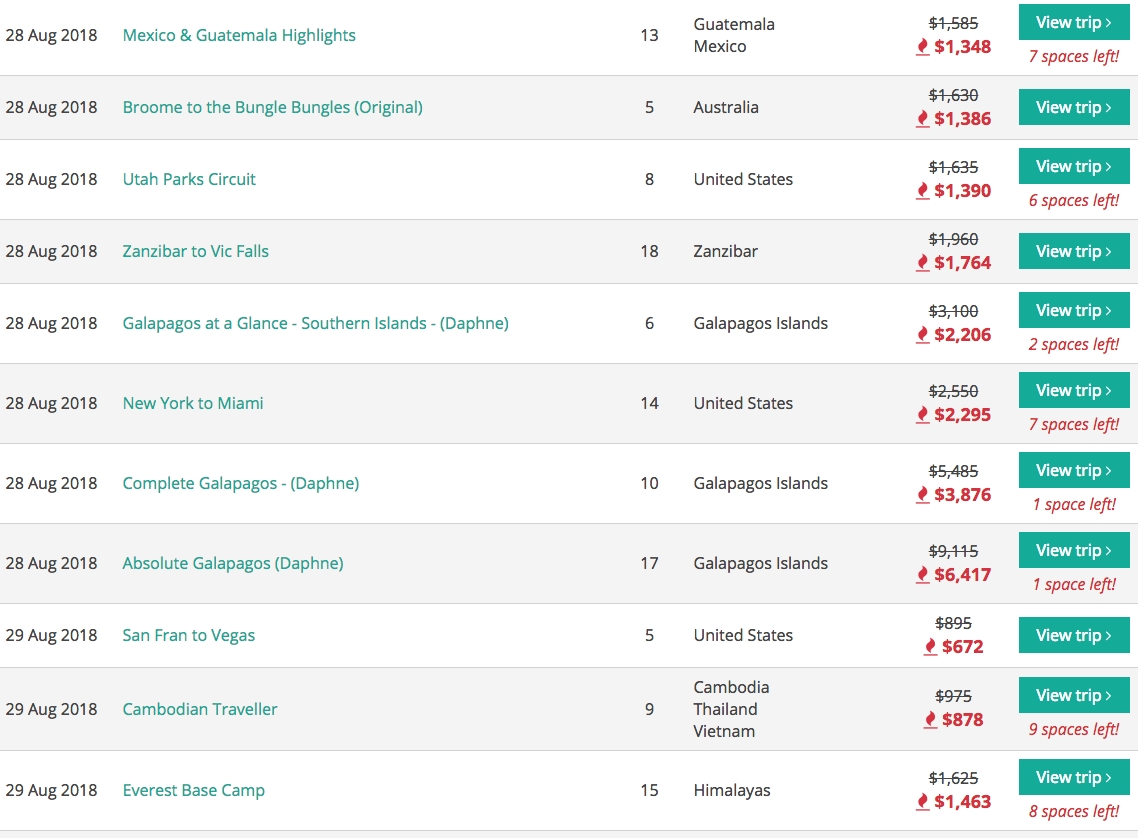 HOTEL OF THE WEEK: OLD FAITHFUL INN, YELLOWSTONE
https://www.instagram.com/p/BmmrFiUAy7_/
A trip to Yellowstone feels like the perfect summer vacation — especially with Labor Day just around the corner. Yellowstone also rocks in the fall as the leaves turn, the animals bulk up for winter, and the tourist crowds start to wane.
The legendary Old Faithful Inn with its huge hearth fireplace and tree trunk pillars is the perfect base of operations for any trip to the national park. You can score a full package, for two, that includes five nights lodging, meals, personal park tours (to all the sweet spots), and guided hikes. The vacation will set you back $1,899 for two. Again, that includes your room and meals along with spectacularly guided tours of the park.
Sometimes it's nice to let someone else work out the details and just let your trip feel breezy.