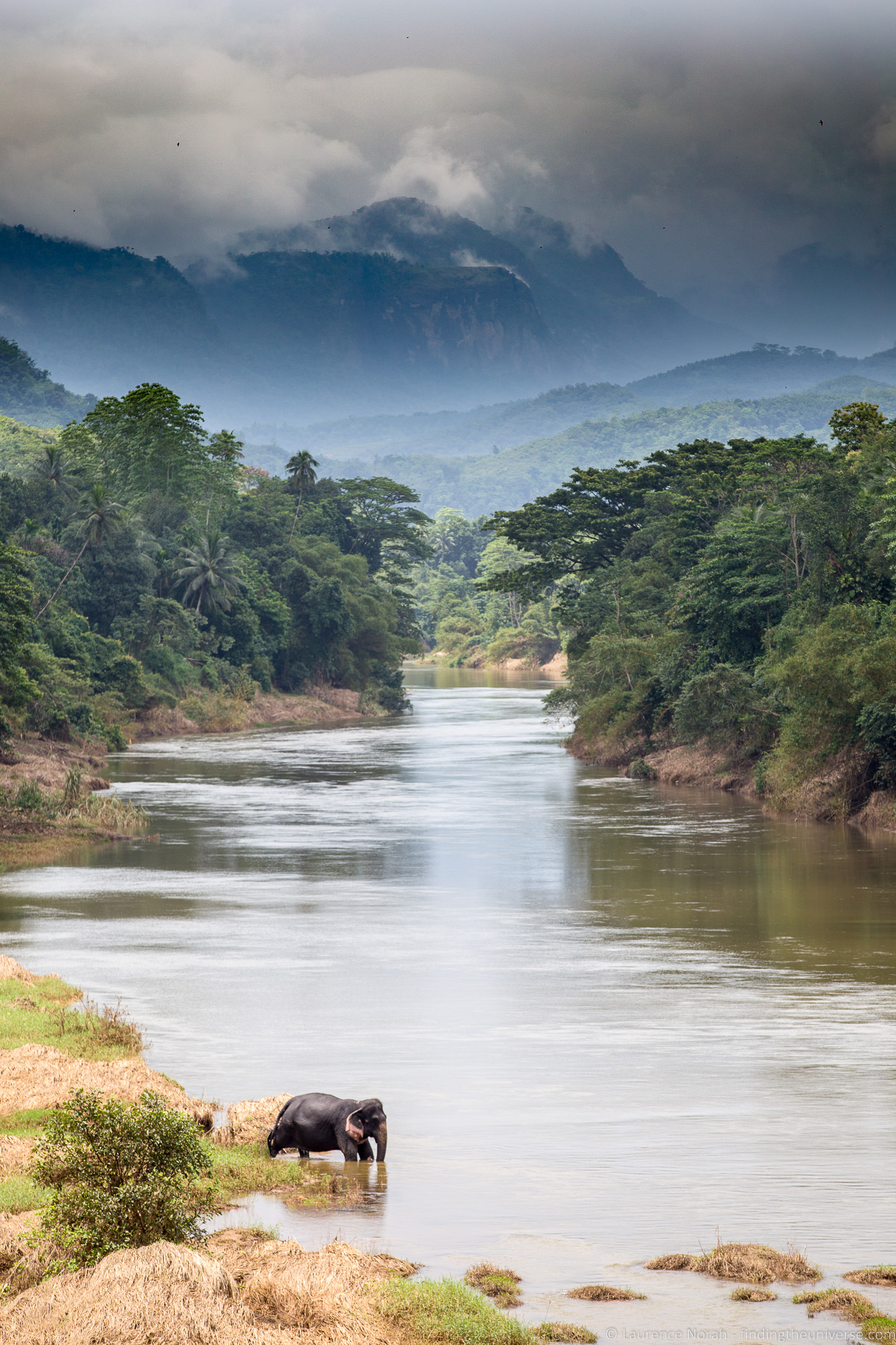 There's something inherently attractive about someone who ditches the nine-to-five and sets out on a life of adventure. It's why we're so interested in wanderers living the van life and people who spend all of their time on the road traveling from one exotic locale to another. At Uproxx, we call them the Mad Ones — a group of who aren't wrapped tightly in the constraints of an average life.
In 2010, Laurence Norah joined the ranks of the Mad Ones when he left his job and began traveling and taking pictures. In the intervening years, he's grown and distinguished himself in the field, contributing to publications like Nat Geo and being voted among the top 10 travel photographers by USA Today in 2014. He also won the Bloggy for best photography on a blog in 2015. In short: The man can take an amazing photograph.
In addition to telling the story of locations around the world with awe-inspiring imagery, Norah is also an incredibly nice person — happy to give us pointers to use in our own forays into the world of photography. When we spoke with him, he talked gear, composition, and planning. But, we started by talking about his transition out of the corporate world and into that attractive liminal space between sheer adventure and the daily grind.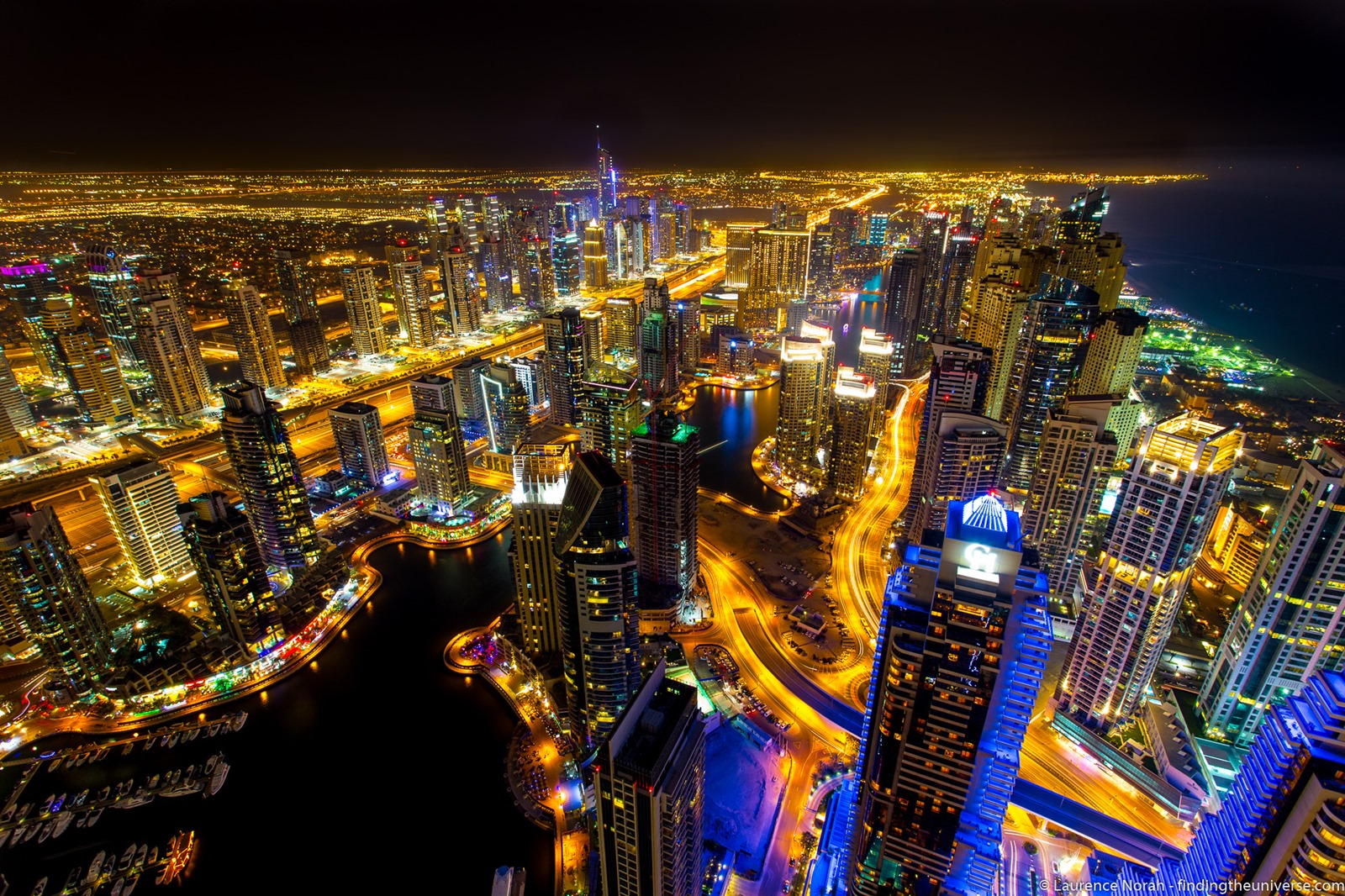 You made the shift from a corporate career to photography, correct?
That is correct. I worked in software development and management consultancy for eight years. I had been working for a long time in a corporate career. I was getting to the point where I really had to decide if climbing the corporate ladder was something I wanted to do or if I wanted to do something else, and I was just about to turn 30. I felt like it wasn't what I wanted to be doing in my life. I always liked writing. I have been passionate about photography since I was about 13 when my parents gave me my first camera, which was a very nice Canon digital SLR. I just thought, "I'm going to go and travel instead and see if I can come up with a better way of making a living that satisfies my creative side."
That's so amazing. There's a huge shift between "I work in IT." And "I'm taking a 60,000-kilometer trip through Australia."
I was really inspired by my dad. When he was growing up he moved to Australia and he spent two years driving around in a Land Rover and doing odd jobs on farms.
He always told me the cool stories, and I thought "I want to do something like that." I rang up my parents and was like, "So, you supported me in all my decisions so far. I'm about to give up my job and go travel through Australia for a year. What do you think about that?" They were like, "Oh, shit. Go for it. If you're not happy doing what you're doing, go and do that instead."
I've been really lucky that I've had a very supportive family. They want me to be happy rather than chasing some kind of ideal that isn't making me happy. They're very supportive still today, although I think they're a little bit happier now that I'm actually making a living again.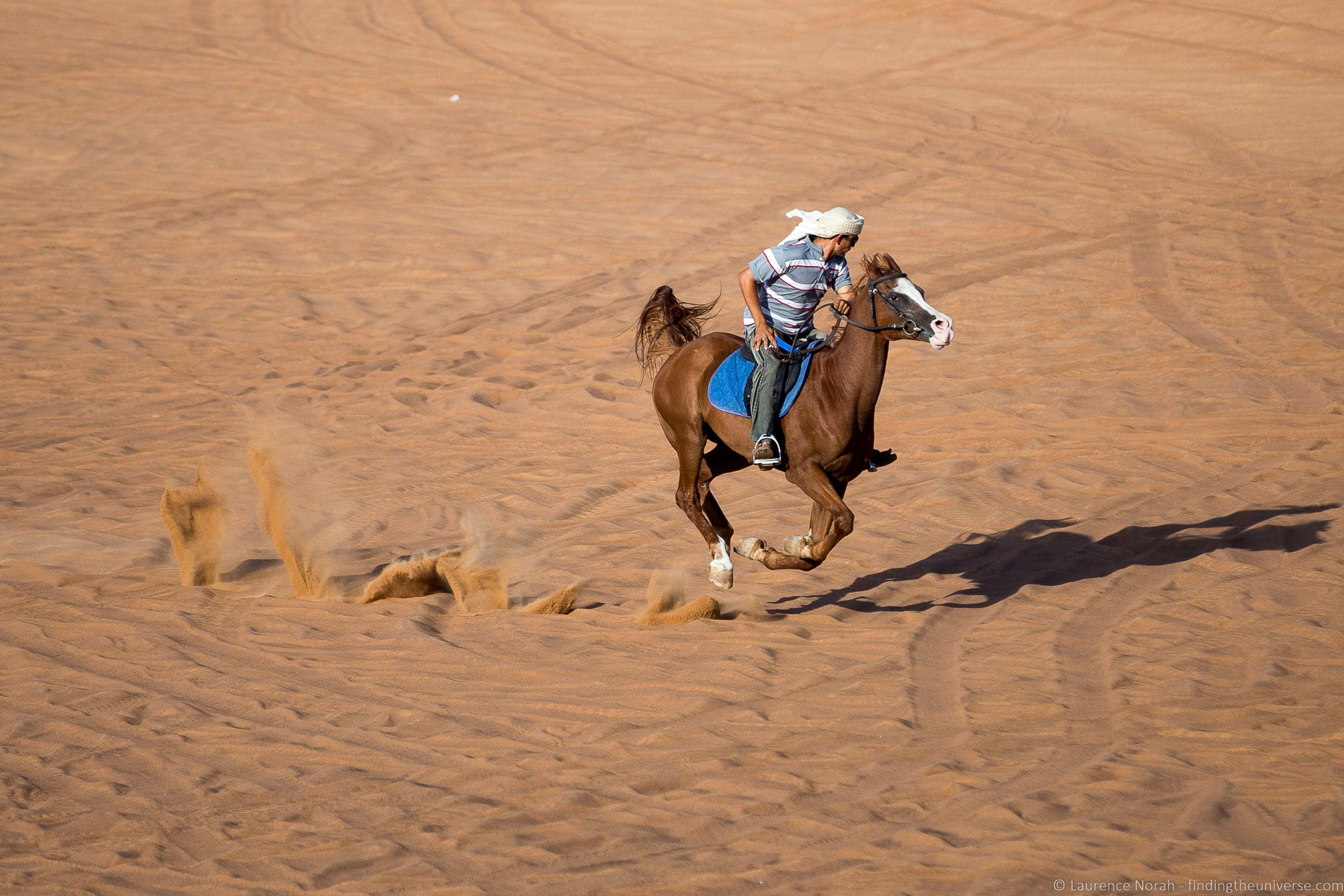 Let's start with the basics. Your tools have got to be pretty important. Why don't you talk me through some of your camera preferences?
Okay. I still shoot Canon. It's just because I'm used to it now. My first film camera was a Canon. Then, I stopped doing photography for a while. I was working a lot more.
As digital cameras started coming out, I got one of those little point and shoots, and I was like "Oh, this is quite cool. You can just have something in your pocket and you can take a picture and you can go home and get the film processed." In 2008, my parents got me another camera, a digital Canon.
When you get into a system with camera equipment, you buy the lenses, and then when it comes to upgrade the camera, you've already got some lenses, so you're like "Well, I'll just buy another Canon body." So on and so forth. I've been loyal to Canon because they work. I like them. I know how they work. I use the Canon 6D, which is a full frame Canon camera. I actually have two of those and I have a few lenses. I use a wide-angle lens predominately for landscape photography and then a zoom telephoto lens for more portrait work and other things like that.
Do you think the average person can take really good pictures with a simple point and shoot digital camera or does it have to be an advanced one or something with interchangeable lenses?
Absolutely. I think one of the questions I get asked a lot as a photographer is, "What camera did you use?" And, then I tell them it was an expensive camera, so the conclusion is you need an expensive camera to take great photos. And it's absolutely not true. You can take great photos with a smart phone. It's just a question of knowing what makes a great photo and I think people kind of get caught up in the gear side of it, whereas there's a lot more to taking a photo than having a really expensive camera.
To give you an example, I was in Antelope Canyon in Arizona, which is an incredible location. I was walking around and there was a guy there with a Canon 5D Mark IV, which had just been released and was about 3,500 dollars for the camera body. He had a top of the range lens, about 5,000 dollars for that lens. I was watching him take these photos. I was like "Wow, he must be getting some amazing stuff." I went over to him, and I was like "That camera is amazing." I mean I've never seen the lens before. I was a bit of a geek about it. And he was like "Oh! Yeah, I just bought it. I have no idea what I'm doing." And I looked at some of the photos he was taking and the people with iPhones with their sort of iPhone in automatic HDR mode were getting much better results.
If you have an expensive camera and you don't know how to use it, you might as well start off with a smart phone, which is going to do everything for you.
It's a lot like buying fancy kitchen gadgets but not knowing how to cook.
Or buying an expensive racing car and not knowing how to drive in manual. Something like that. It's the same kind of stuff. You need to know how to use a tool. That's really important, and a camera is really just a tool. It's like having a better hammer doesn't make you a better carpenter.
You said that it's about knowing how to take a good picture. What are some of those basics? What helps?
There are a few things and if you Google and search how to take a better photo, you come up with some. These are what we call the rules of composition. People talk about these, and they're not too hard to follow as a basic way of improving your photos. These are things like where do you put your subject when you're taking the photo. If someone's taking a picture of a person, for example, often you put the person right in the middle of the frame and that's not usually the best option. Normally, you want it facing slightly off center. If you look at wedding photos of brides or grooms, they're often slightly off center. The rules of composition give you guidelines that you can follow quickly as a way to improve your photo. It's like a cheat sheet in some ways.
If you start to look at photos, you'll realize a lot of photographers, usually without really thinking, are applying the rules of composition. These are actually things that come across from art. Painters use them as well. If you look at some of the classic works by people like Da Vinci and Monet and Picasso, they kind of use the rule of composition as well. It's things like subject placement and use of color. If you see like a yellow sunflower in a field against a blue sky, that's an example of a use of color. You find matching colors and you put them in your photos. You can also use lines. When your viewer looks at the picture, you want to give them a clear view, sort of clear clues as to what to look at. In using lines, it might be something like a road going up to a mountain and so the viewer will look at the road and then their eye will naturally follow the road because that's what we do. And, then it will sort of arrive at the mountain.
So just things like that. You can see examples of this all the time. Railway tracks moving through distance, telephone wires, that sort of stuff.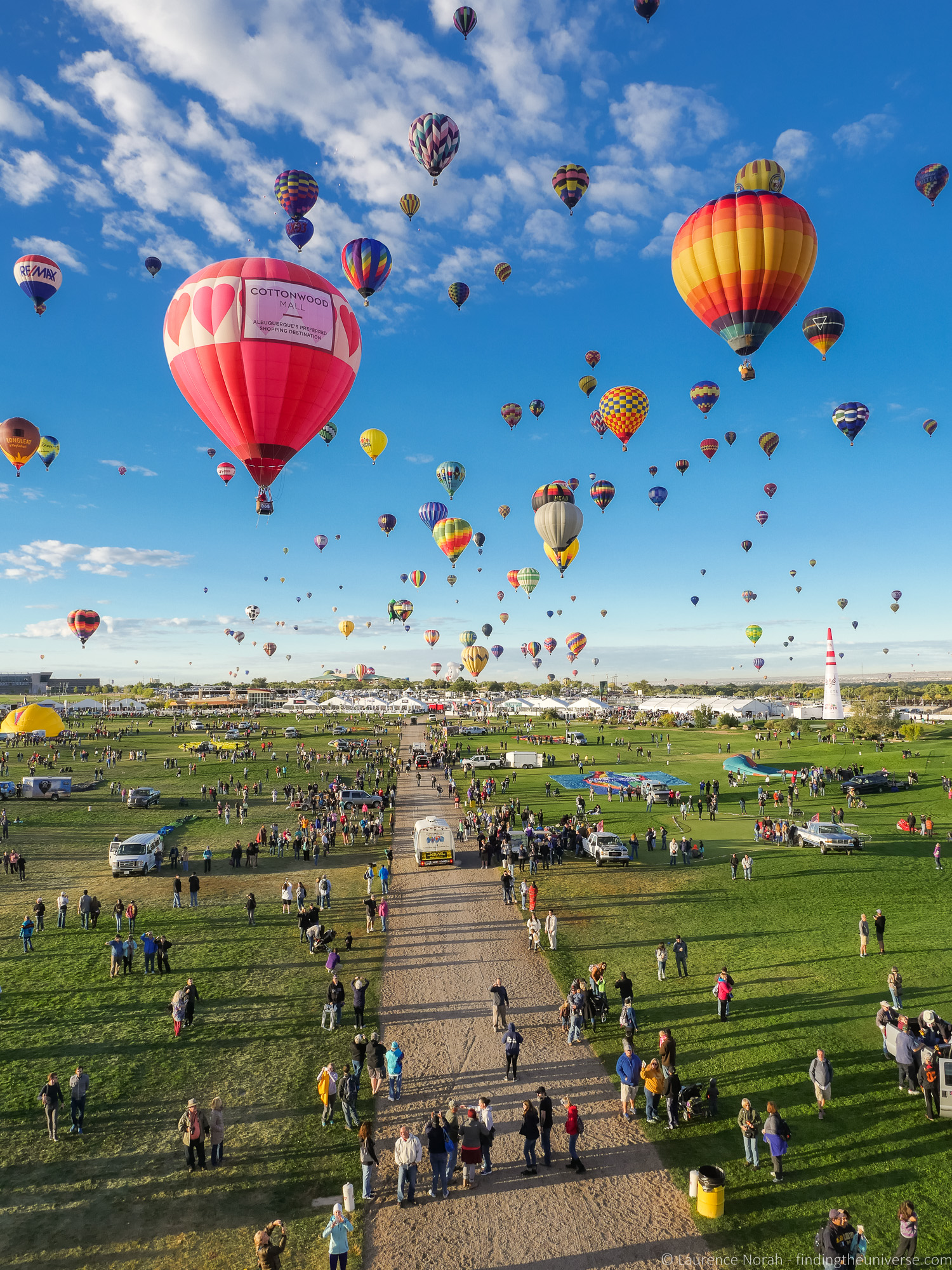 How much of that do you think is intuitive? After you take photographs for a while, do you fall into the pattern of using that or do you think people actually have to look it up?
It's been reverse engineered I would say. People kind of looked for what works in photos and then thought, "Hang on a minute, a lot of these are similar." They lumped them all into rules and conditions. Now, I think, doing photography for a while, I don't really think about it. But I think if you were getting into photography and you wanted to have some idea how to compose a better photo, learning the rules of composition is a starting point. Then, you will naturally start taking better photos. In the beginning, you'll have to think about it, but as you get better, you won't have to think about it. You'll just do it naturally.
And I presume the goal is to shoot things correctly from the start rather than try and rectify them in the back end like in a digital darkroom.
There are three parts to photography. The first part is knowing about your gear. This is knowing how your gear works, knowing how to set up your camera, knowing what all the buttons do and knowing how changing different settings will affect the final image. I think that's the first part of photography. And then the second part is knowing what makes a good image: how to compose a good image, how to recognize a sexy image, you know all the parts of actually taking a photo. And then the third part is the post process.
Often, people get caught up in maybe one of those things and they don't put as much work into the other two. And I'm not saying which ones, some people obsess about gear, some people obsess about composition, some people really like to do the editing.
Yes, it is better if you can get something in your camera without having to do too much editing. But sometimes you do need to do the editing to bring the photo out because the reality is that cameras, however advanced they are, still aren't as good as the human eye, and if you want to get an image that looks actually more natural, you often have to edit it more.
These are really technical concerns, but I'm assuming artistry is a big part of it as well. Perhaps what separates the technically proficient from the truly extraordinary?
I think there's something about people getting to take National Geographic levels of photos. I think what separates a National Geographic photographer from the crowd is really a dedication to the art. And it's the research that goes into planning the shot and it's the kind of the patience. You know, these things don't just happen. I mean sometimes you'll see a photographer get a shot just because they were lucky and there at the right moment. But, often that bear catching that salmon is the result of the photographer doing the research. When is the fish going upstream? What equipment am I going to use? Where do I need to be to get the right shot? Where is the light going to be? You know, they don't pull up their car and get the picture.
That sort of level of dedication is crucial, and they also have to keep trying. You see a lovely photo of a landscape and you think "Wow, they were really there at the right time. And the light was perfect." It's probably because they've been going to the same spot for two weeks waiting for that exact moment of light. And, they don't show you all the other photos; they just show you that one. I think that is kind of part of the artistry; it's really about putting the amount of effort in that most people aren't willing to do.
I had no idea that people were spending that lengthy period of time at the same location, just trying to get a shot.
Yeah, absolutely. You can't control the weather or the light. You have an idea for what you want and you visualize it in your mind and you have to wait for that to happen. You know, a lot of people just pull out their camera, they take a picture and then they put the camera back in their pocket and they walk off. But, if they'd waited for maybe two minutes maybe the sun would have come out or maybe some people would have moved away so there are less people in the shot. You don't have to wait for days to get the best shot, but sometimes just think, "What about this shot might improve if I wait five minutes?" And a lot of people don't have that level of patience when they're traveling, but you can really make a difference to a shot just by waiting a few minutes.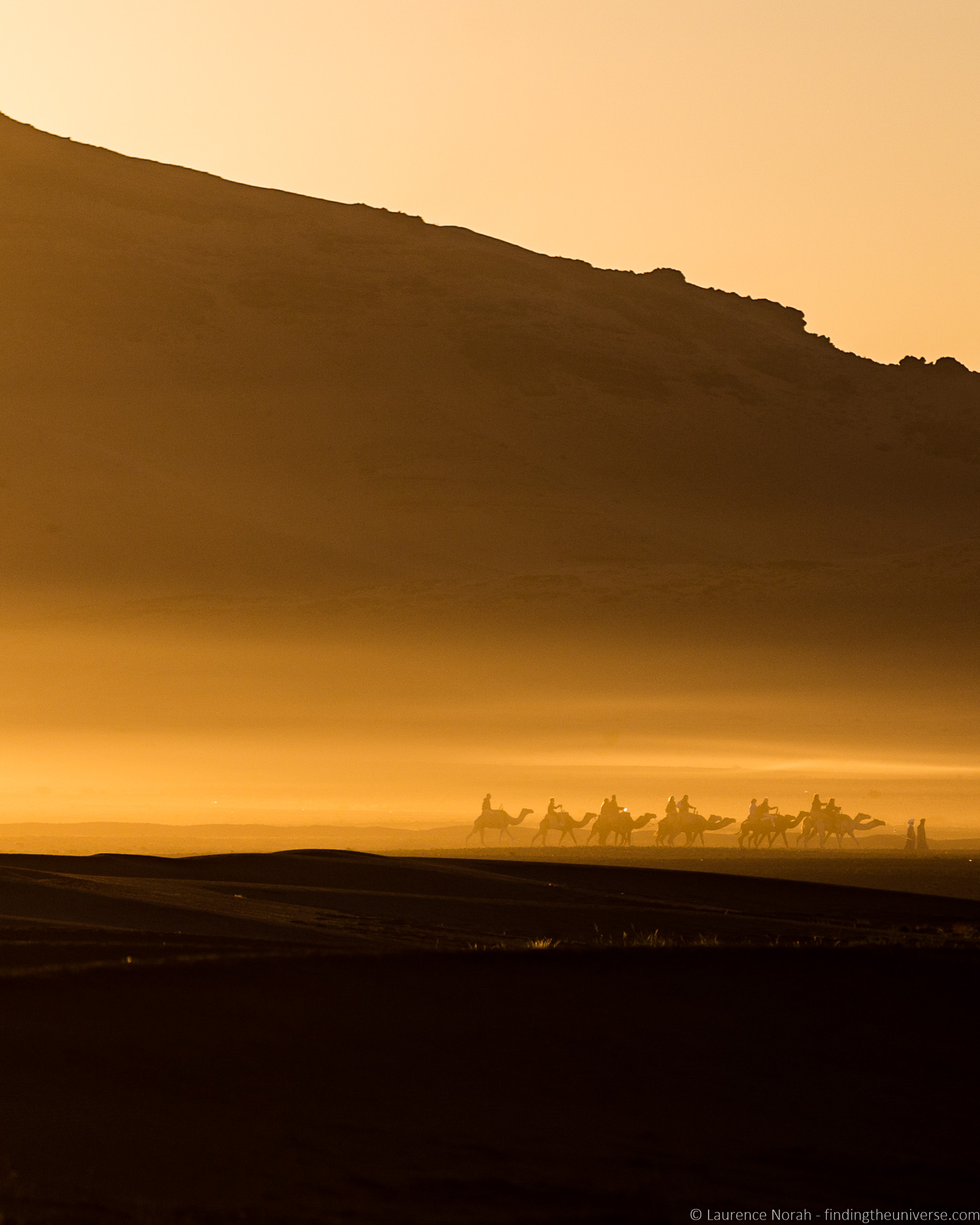 Can you tell me a little bit about the preparation you've done for some of your more noteworthy photographs? Or anything that involved lots of preparation? I would just be interested in the story.
For me, it's a question of planning the kind of locations I want to go to. So, for example, I just went up to the Isle of Skye in Scotland. I'm based in Scotland. I wanted to get some dramatic shots of the scenery. But I only had a limited amount of time, unfortunately. It was a question of planning out in detail the shot list I wanted and then trying to figure out where the light was going to be best at different times of day. And then planning out a route based on that and how long it was going to take me to get between the places. That kind of thing is really what I would be doing.
I don't really do the two weeks of preparation for a shot. But it's more just being prepared also having the equipment that I need just in case something good happens.
Okay. And what was the result?
Well, I really am quite unlucky. One of the worst storms in the UK just happened to roll up that week. But it actually turned out quite well because the bad weather forecast put a lot of people off. The Isle of Skye is a very popular destination. The weather ended up not being quite as bad as it was forecast. A lot of the places I went to, like the Old Man of Storr, which is quite an iconic photography location. Normally have hundreds of people sort of climbing all over it. I had it all to myself. I didn't have to do anything in post processing with editing people out or anything like that. The light was actually quite nice.
That worked out pretty well. And then in other places the clouds were really very dramatic and dark and sort of thunderous and looking like the world is ending. That actually worked out quite well for the shots because sometimes people want to get an idea of the feel of the place, and it might not necessarily be blue skies and sunshine. Certainly, if you see photos in Scotland, quite regularly they are not blue skies and sunshine.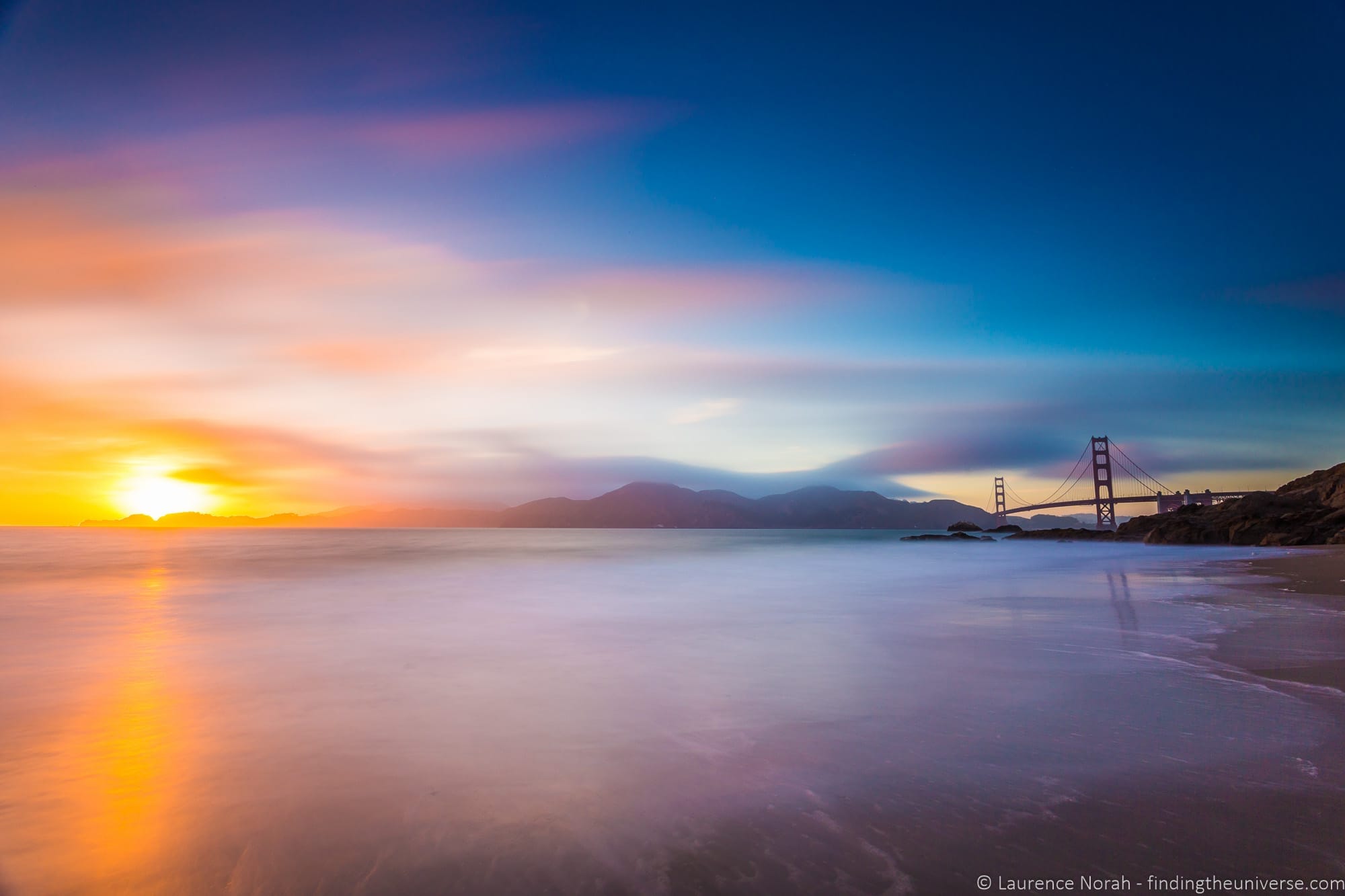 A lot of the photographers I talk to are music and festival photographers and a big component of what they're doing is trying to sort of capture moments and tell stories. Is that also something that you're doing?
Yeah, absolutely. I think from a travel photography perspective, what you're trying to do is put the viewer into the picture to make them feel that they could be there. And you are trying to tell a story, but it's kind of a story of why are you coming here or what is it about this location that is special and sort of magic? I look at it like that. It's a little bit about trying to put the human element into those shots.
I don't always do it, but I travel with my wife a lot. We work together, and she's a very willing subject, thankfully. One thing that I think people can do as well is think about how you can put the human element into your photos, so you can tell a story that people can connect with. From my point of view that would be having my wife in the photo and maybe she's looking away from the camera, which is quite a powerful composition technique people use. You see it quite a lot now on Instagram where the subject is facing away from the camera instead of towards the camera. And the reason that works is because if you see a face then you see a person in a shot. Whereas if you see someone looking away from the camera, you can imagine yourself as that person.
And the other thing it does is it provides a scale. One of the problems of taking landscape photos is that a photo is a two-dimensional image. If you were standing at a location, your brain processes everything in front of you and you can figure out how big everything is. You get all the scale and everything. But often when you take a picture, you lose all that information. When you're looking at a scene which doesn't have any reference points like the buildings or a house or a person or a car or a road, then you lose the sense of scale. You can't really tell how big everything is and so it's not that impressive. But if you put a person back into the shot, then the brain is like "Oh, well that's how big a person is. I know how big a person is so that makes the other stuff this big and that's really impressive." So again, using a few thoughts to cue the eye.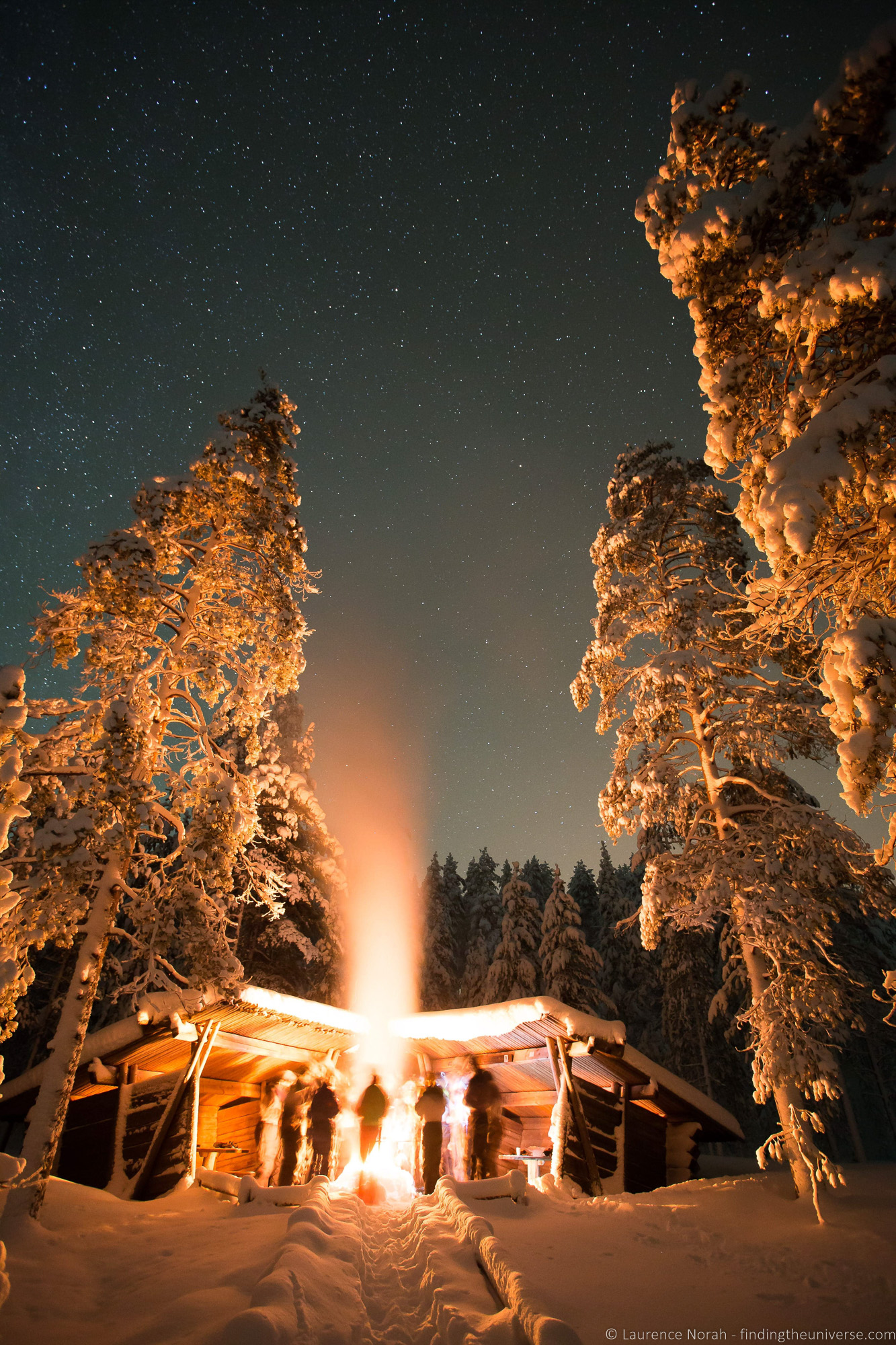 Do you like taking pictures of people?
I really like taking pictures of people. I find it doesn't resonate as well with my audience. But, I like to take pictures of friends and I did my own wedding photography. That was fun. I shot South-by-Southwest, the music festival, which was, fun. I liked the concept of it. I actually think it's quite interesting doing different styles of photography because it makes you see how you can apply different techniques across different styles and you don't just become stuck doing the same kind of photography. They're very different, you know, obviously, portrait/event photography is very different from landscape photography. You know, you have to get the moment when this person is looking at you or they're doing something with the crowd. It seems a lot higher pressure in a way. And also, I find taking pictures of people is a little bit more stressful because, you know, the mountains don't normally complain.