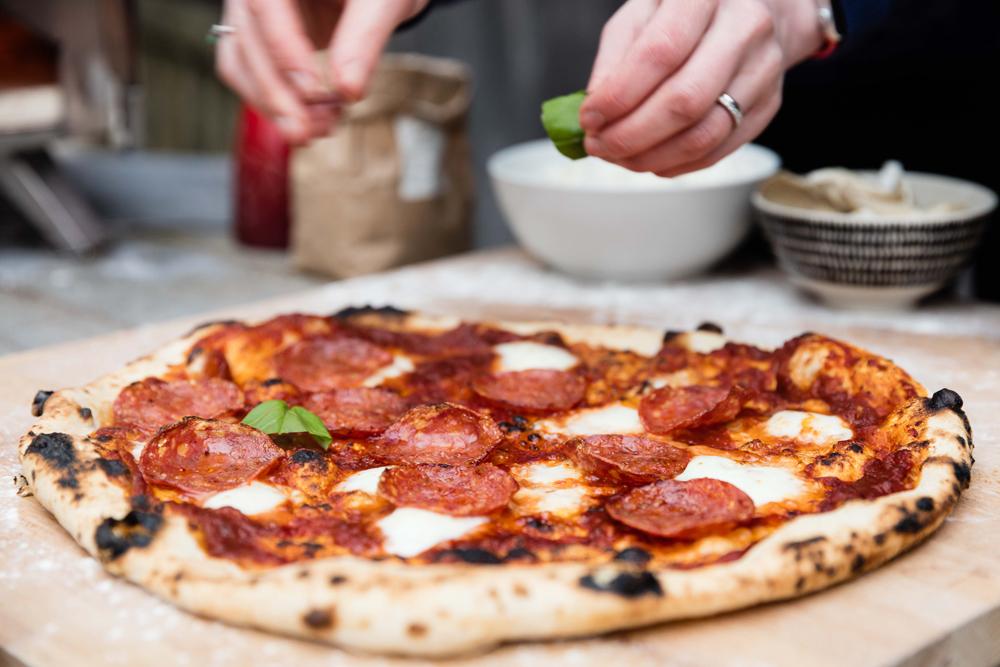 We cover our fair share of cool jobs in this space, however, every now and then an occupation comes along that belongs in the center of a Venn diagram featuring circles for fun, profit, and bragging-rights-over-your-friends. Ooni, makers of outdoor, portable pizza ovens, has announced just such a job. They're hiring 10 pizza testers from a range of pizza-making backgrounds to test their ovens, new products, and recipes.
Compensation is experience-dependent but ranges from $300 to $1000 per day. A proficiency in making pizza related brand content like videos and doing demos could land an applicant in the higher pay categories. Regardless of which pay category you qualify for, the perks may very well outweigh the compensation — because it's some pretty high-quality pizza you're eating to earn this dough.
A successful applicant can be based anywhere in the world, according to the Ooni website. The company, formerly known as Uuni, sends to each of its testers one of their pizza ovens. The testers work freelance from their homes, with expenses for ingredients covered by the company.

To apply, Ooni is asking for a video submission 1-minute in length and less than 20mb. "We care far more about passion and ambition than we do about your CV," says the company's job posting.
Food bloggers, stylists, home cooks, pizza savants, 'za aficionados, and pepperoni junkies: Assemble! Email jobs@ooni.com with your video telling them why you'd be the perfect candidate, then wait for the mozzarella and money to roll in.