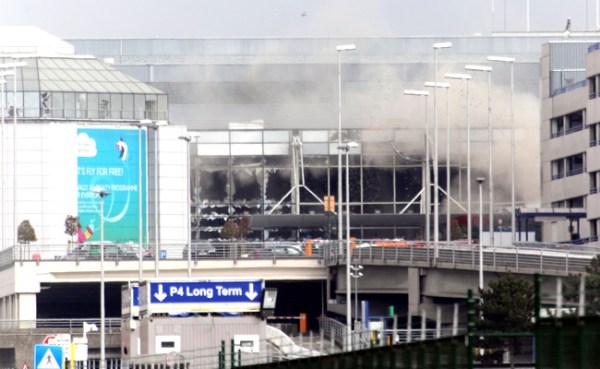 In each installment of the Uproxx Travel Guide, we ask some of our favorite professional travelers to answer one travel question — then share their best advice with you. From informational, to inspirational, to entertaining, our aim is to incite your wanderlust and provide bite-size takeaways you can put to use on your own adventures.
---
This Week's Question: Have recent terrorist attacks and the U.S. State Department's Worldwide Caution Report changed the way you plan to travel?

To read the U.S. State Department's Worldwide Caution Report, click here.
EDITOR'S NOTE: Trevor wrote this piece two weeks ago and it was slated to run last Tuesday, when news of the Brussels terror attacks broke. We held it for a few days and have decided to run it today, unaltered. All of the entries are worth reading and I consider each of them to serve as a referendum against fear. Pragmatism is wise; I think any traveler would tell you that. Decreasing risk, when possible, is a savvy move. But to let worries of a terror attack — which aren't exactly random but are nearly impossible for the layperson to predict — dictate your choices is to surrender to fear completely.
"What they can do is scare and make people afraid and disrupt our daily lives and divide us, and as long as we don't allow that to happen, we're going to be okay." That was President Obama speaking from Cuba about the attacks last week. He later traveled to Argentina, with his wife and two daughters. Point being: fear deserves a place in our lives, it protects us, but it can't be allowed to run the show.
–Steve Bramucci, Editor, Uproxx Life
---
The Answers
Krista Simmons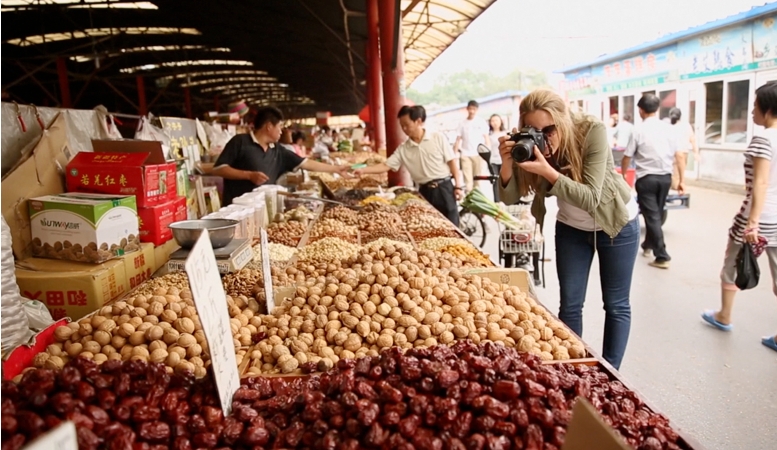 Krista Simmons is a culinary adventurer and Global Correspondent for Travel + Leisure Magazine. You can follow her on Instagram at @kristasimmons and on Snapchat, username: Krista_Simmons.
A: Personally, the warning hasn't stopped me from doing my job creating content about the world's culinary scenes. That's what terrorists hope they'll do — instill fear and prevent you from living your life.
I think that it's really unfortunate that threats have the ability to impact the tourism industry, though. It breaks my heart because many of the places and people that are impacted by the lack of inbound travelers rely on tourism as source of income, not to mention that fact that travel provides people with a cultural understanding and empathy that's really lacking in the world right now.
As a general rule, I think that no matter where or when you travel, especially as a woman, you have to have your head on a swivel, regardless of alerts, but unfortunately now it's even more important to not be near throngs of tourists.
On the upside, I guess it's yet another reason to go a little bit off-the-beaten path.

Don Wildman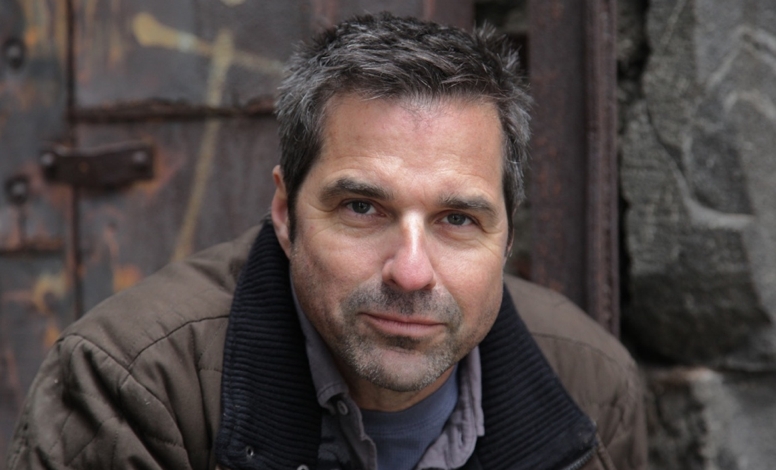 Don Wildman hosts Travel Channel's long-running Mysteries at the Museum. For decades, he's traveled the world on television, but he feels like he's still barely scratched the surface of all the places he longs to see.
A: Well, I'm not heading for the war-zones anytime soon. I couldn't tell those stories with any authority since I'd be too busy hiding out in a basement. Plus the higher-minded ideals of past wars aren't much in play, so becoming Orwell or Hemingway, no thanks.
As for less extreme alerts and worldwide warnings, I really don't pay it much mind. I suppose I could be putting myself in harm's way, but I like to think I have pretty good instincts. Famous last words of the intrepid traveler.

Kate McCulley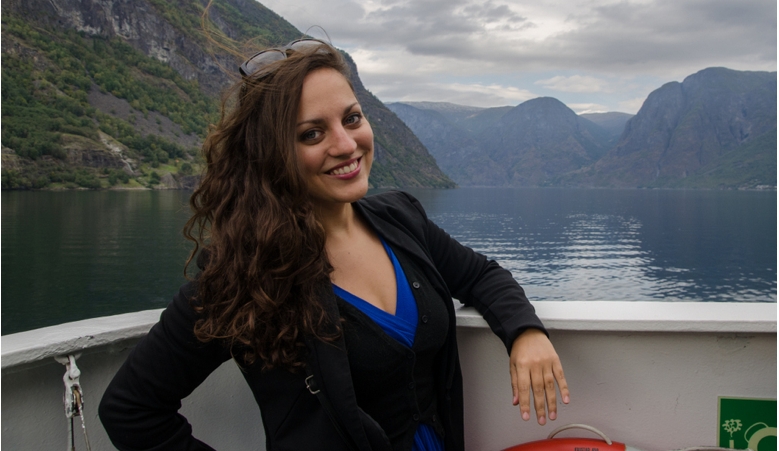 Kate McCulley quit her job to travel the world in 2011. Five years and 63 countries later, she's still going strong. She's survived a shipwreck, feasted on zebra, and danced all night with Vikings. Her site, AdventurousKate.com, is a resource showing women how to travel the world on their own terms.
A: I've made a grand total of zero changes to my travel. The thing about terrorism is that it's so random. Who could have predicted the Paris terror attacks? Terrorists want to instill fear in you. The best thing we can do is continue to live our usual lives, without fear.

Marko & Alex Ayling
Marko and Alex Ayling are the globetrotting brothers behind the YouTube channel Vagabrothers. You can follow their adventures on Instagram at @vagabrothers and on Snapchat, username: vagabrothers.
A (Marko): Personally, the terrorist attacks have not changed my plans at all. Terrorism only works when people become scared, and often one of the best weapons against it is to "keep calm and carry on," as the Brits say. Now, obviously, it wouldn't be smart to waltz into ISIS territory. But in terms of terrorist threats on major cities, I don't think there's reason to be alarmed.
That being said, in many parts of the developing world, foreigners tend to cluster in places that cater to Western tastes; i.e. a Hard Rock Cafe in Egypt, for example. In such places, there is a dense cluster of westerners and very few locals, which make them an obvious target for terrorists. But I always advise travelers to avoid those places anyways, and instead get into local neighborhoods and restaurants. Not only will you have a richer experience, but you're probably making yourself safer, as well.

Steve Bramucci
Steve Bramucci is the travel, food, and adventure editor for Uproxx Life. He lives like a pirate… but with wifi. You can follow Steve on Twitter at @stevebram.
A: I have a friend who surfs in cold waters, where big sharks roam. One day, he sat his family down and said: "I'm not going to drink and drive or speed or smoke cigarettes. I won't even eat red meat…but I can't give up surfing. It makes me who I am." He was basically saying that, in this case, the risk of something bad happening was less dangerous than the risk of losing part of his "selfhood." I agree with that 100%. Travel is what makes me who I am. I have taken measure of all the potential risks and decided to keep traveling without fear.
For what it's worth:
I was in Ramallah (Palestine) in 2007 just three days before Israeli troops invaded, at the height of anti-Bush sentiment, and I've never felt safer and more welcomed.
I was in northern Uganda in 2005, when Joseph Kony and the Lord's Resistance Army were still active there, and I felt absolutely no danger.
Point being: Sometimes the dangers we recognize aren't real. Sometimes we don't recognize real danger. The key is to know what you're risking, mitigate it as much as you reasonably can, and carry on with your life.
Kiersten Rich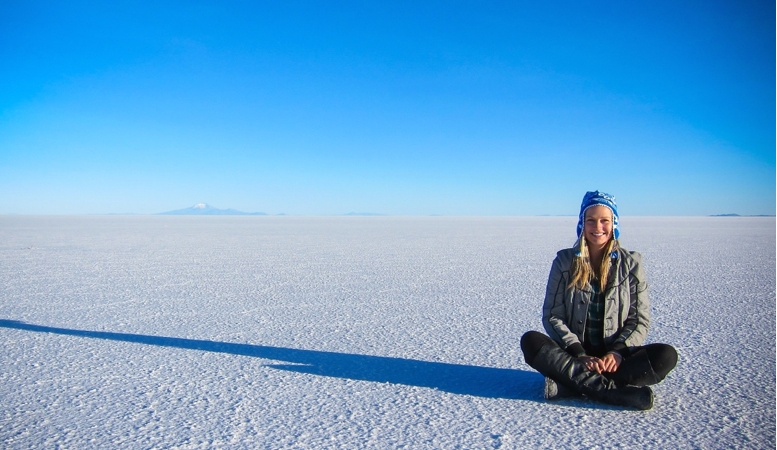 Kiersten Rich is the author of award-winning solo female travel & lifestyle blog, The Blonde Abroad, which features travel tips, fashion, festivals and photography from around the world. You can follow her on Instagram at @theblondeabroad and on Facebook.
A: To be honest, I had no idea there was a worldwide travel warning. That's not to say I travel with ignorance to my own safety, but I refuse to live in fear. There are dangerous people in nearly every city in the entire world, including the city I live. When I think about the reality of safety in regards to travel, the most I can do is use my best judgement, be aware of my surroundings, and do my research before planning a trip.
There are definitely a handful of places that I won't travel to at the moment because of true unrest and safety issues, but, for sake of example, a terrorist attack in Paris wouldn't keep me from traveling to Paris. It could happen anywhere.

Matt Gross
A veteran travel and food writer, Matt Gross is the former editor of BonAppetit.com, was the New York Times' "Frugal Traveler" from 2006 to 2010, and is the author of the book "The Turk Who Loved Apples: And Other Tales of Losing My Way Around the World." You can follow Matt on Instagram @worldmatt or Twitter @worldmattworld.
A: Not really! I've always paid more attention to the news coming out of a place than to what the U.S. government says about it: Is the trouble in the whole country, or just a part? Do the local people I know there feel safe and comfortable, or are they worried, too? As a travel writer, you are supposed to be informing other people about reality, and the best way to do that is to inform yourself first.