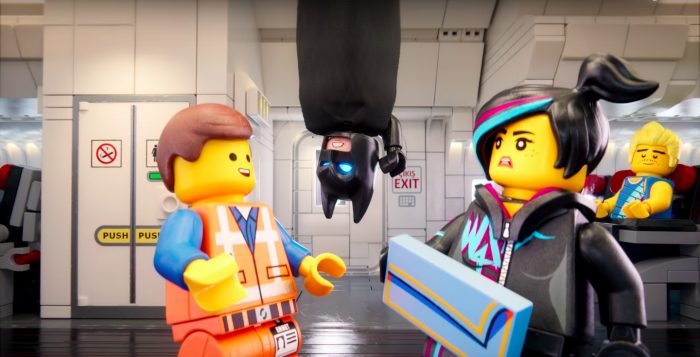 All the right conditions existed this weekend for The LEGO Movie 2: The Second Part to be a huge hit. Critics loved it (84 percent on Rotten Tomatoes), and so have audiences (A- Cinemascore). Moviegoers have been starved for a big new release since the holidays; the last two weekends haven't even seen a major release; and there hasn't been a major film directed at families with kids since Mary Poppins over the holidays. Coming off the hugely successful and beloved The LEGO Movie five years ago, The Second Part should have been a shoe-in for $50 million at the box office.
Unfortunately, it came in at a tepid $34.4 million, well below expectations. That's less than half the opening weekend of the original ($69 million), and considerably less than the $53 million opening of The LEGO Batman Movie, although it did fare better than the $20 million opening of The LEGO Ninjago Movie. So what gives? Why the disappointing box office? Most box-office pundits suggests oversaturation — that four LEGO movies in five years was just too much. That may be true. It may also be a general malaise with moviegoing overall — without any huge new releases outside of the disappointing Glass this year, moviegoers may have temporarily fell out of the habit of going to theaters. Or, perhaps, parents are waiting until school winter breaks to make their way to see The LEGO Movie 2. It's hard to say exactly what went wrong here — it's a real head scratcher.
Over-saturation may have been a problem — it's what many pinned on the middling box-office numbers for Solo: A Star Wars Story — but then again, Marvel churns out two or three movies a year, and those movies continue to put up record-breaking numbers. I think it may just be that the novelty on LEGO movies wore out, that the first one was special, but moviegoers weren't as interested in seeing another one, no matter how good it may have been.

In either respect, it's a big disappointment for Warner Brothers, although I wouldn't be too quick to dismiss The LEGO Movie 2. It has a couple of weeks and a lot of school winter breaks to pick up the pace before How to Train Your Dragon: The Hidden World arrives in two weeks and we find out whether the interest in that franchise has waned, as well.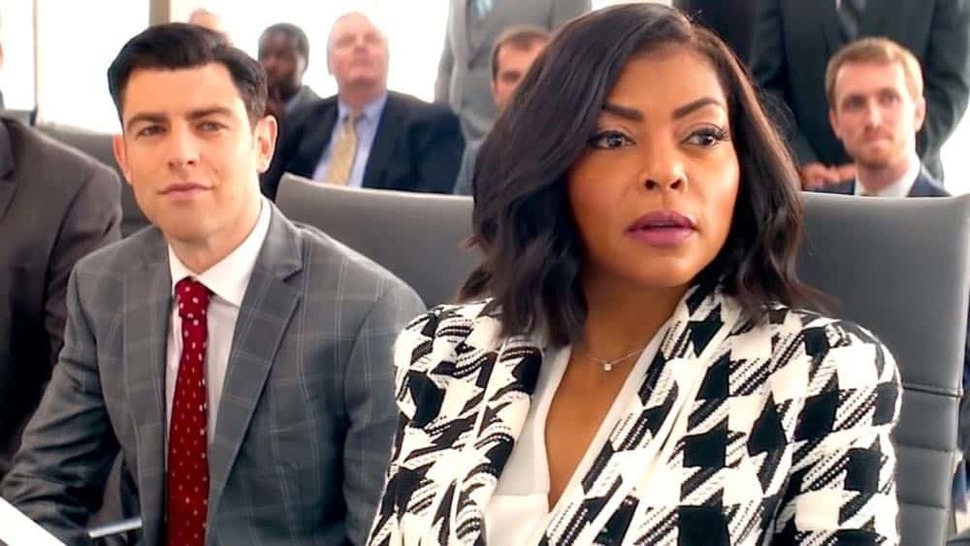 Meanwhile, the news was much better for Paramount's What Men Want, the gender-swapped remake of Mel Gibson's What Women Want. The Taraji P. Henson comedy was very well liked by audiences and not hated by critics (47 percent on Rotten Tomatoes). It managed to earn a very respectable $18.6 million opening off of a $20 million budget. It's not a gigantic box-office hit, but it represents something of a rebound for Henson, whose Proud Mary opened in January of last year with a less than great $9.9 million.
Elsewhere, Liam Neeson had a very bad week in the press (and he pulled Michelle Rodriguez down with him), but it doesn't look like it hurt the box office for his action movie Cold Pursuit. It scored $10.8 million, which sounds about right, reflecting a growing disinterest in Neeson's revenge flicks in America — The Commuter opened with $13 million, and Run All Night opened with $11 million. Both of those films (like most Neeson revenge flicks) do much better overseas, and I expect that Cold Pursuit will crawl its way toward the break-even point once international grosses are taken into account.
In either respect, Cold Pursuit still fared significantly better than the fourth new movie of the weekend, Orion's horror flick, The Prodigy, which made a paltry $6 million. Critics didn't hate it, either (45 percent on Rotten Tomatoes), but the film didn't give audiences anything new to get excited about. It's a very run-of-the-mill evil kid movie with a slight wrinkle: The kid is also a genius. No matter! The Prodigy only cost $6 million to make, so no one will lose their shirt over this one.

The rest of the top ten were holdovers, most of which have been around for weeks. The Upside, the sleeper hit of the year, so far, took in another $7.2 to bring its total to $85 million, as it eyes a possible $100 million before vacating theaters. With $6.3 million and $98 million overall, M. Night Shyamalan's Glass has nearly crossed the century mark.
The Oscar frontrunner The Green Book took in another $3.5 million and has now earned $61 million after 13 weeks at the box office. Aquaman, in its eighth week, earned $3.2 million and has now earned $328 million. Ninth place goes to Spider-Man: Into the Spider-Verse, which earned $2.8 million in its ninth week to bring its total to $179.5 million. Finally, Miss Bala rounds out the top ten with $2.5 million in its second week. It's earned $11.6 million, so far.
I'm not entirely sure that the box-office fortunes will turn around next weekend. Alita: Battle Angel, which cost $170 million to produce, opens on Thursday, and it has box-office flop written all over it. Rebel Wilson will try to collect some Valentine's Day receipts with the rom-com Isn't It Romantic, while Blumhouse trots out Happy Death Day 2U, a sequel to the modestly successful Happy Death Day. It looks like Dwayne Johnson's Fighting with My Family (directed by Stephen Merchant) won't get a major roll-out next weekend, but the Paige biopic looks like a lot of fun.
Source: Box Office Mojo, Deadline