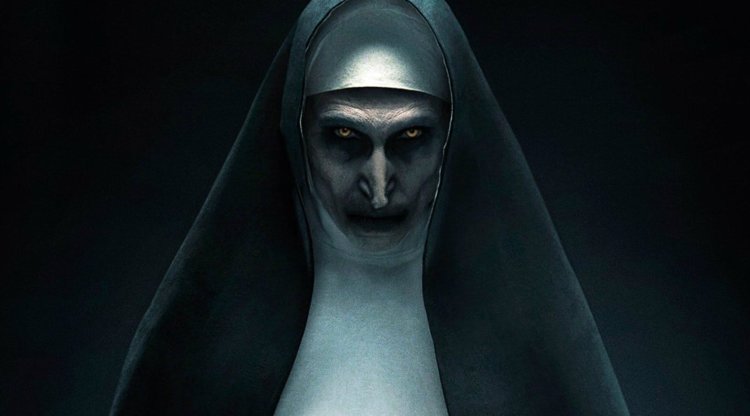 Up until the last few years, September has not historically been a big month at the box office. It's the bridge between the summer box-office season and Oscar season, when students go back to school and studios release older-skewing films like Johnny Depp's Black Mass or Scully or Ben Affleck's The Town or Flightplan or even action pics aimed at older audiences, like the R-Rated The Kingsman: Golden Circle. However, that changed completely last year when — on this same September weekend — New Line Cinema dropped a little film called It, which commanded a $123 million opening weekend, shattering the September opening weekend box office record previously held by Hotel Transylvania's $48 million opening in 2015.
New Line Cinema returned again this weekend with The Nun, the fifth film in The Conjuring series and, unbelievably, the one with the biggest opening weekend. It easily bested The Conjuring ($40 million) and The Conjuring 2 ($41 million), which both opened during the summer.
These films are also proving to be fairly critic-proof. While the first two Conjuring films were well received, right along with the second Annabelle film, Creation, The Nun (28 percent) scored slightly lower than Annabelle (29 percent). However, both films put up solid numbers, although The Nun's massive $54 million opening is considerably better than the $37 million opening of Annabelle. More interesting still is that not even audiences really cared for The Nun, giving it a C Cinemascore, which is low even for a horror flick. Apparently, it matters not. Once September rolls around, audiences are clearly starving for scares, and this one succeeded almost exclusively on its great marketing campaign (even if it did upset some people), more than doubling its production budget ($22 million) on its opening weekend.

It's not just in America where The Nun is playing well, either. It's expected to score $77.5 million internationally, earning the biggest opening day ever for a horror film in Mexico and coming in second on the year, behind only Avengers: Infinity War.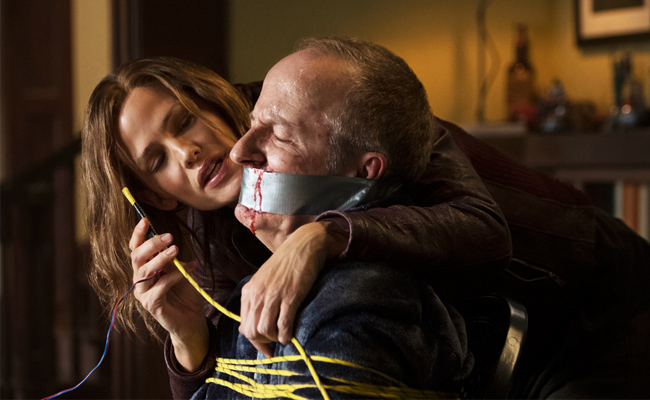 Jennifer Garner's Peppermint, meanwhile, debuted at number two with an OK $13.23 million, which isn't great, but then again, better than STX probably expected with a dismal 13 percent score on Rotten Tomatoes, although women and older adults (the target demo) did appreciate the female-led Death Wish/Taken knock-off, giving it an A- Cinemascore.
In at number three this weekend, Crazy Rich Asians continues to hum right along. In its fourth week, it added $13 million to bring its total to $135 million, and now a rom-com is the 13th biggest film of the year, only $2 million behind Steven Spielberg's Ready Player One.

Summer holdovers took the rest of the top ten, led by The Meg, which added another $5.5 million to bring its total to $130 million (it's made over $350 million more overseas). John Cho's Searching didn't slip much from its $6 million opening weekend, scoring $4.5 million its second weekend, racking up $14.3 million, so far. Mission Impossible — Fallout hasn't quit, either, as it approaches the franchise record (Mission Impossible 2's $215 million), adding $3.7 million to bring its seven-week total to $212 million.
With another $3.1 million, Disney's Christopher Robin is making a play for $100 million, crossing the $90 million mark. Oscar Isaac's Labor Day dump job, Operation Finale added $3 million to bring its 10-day total to $14 million, and BlacKkKlansman has earned $43 million now after a $2.6 million weekend. Finally, Alpha finished out the top ten with $2.4 million. It's earned $32 million in four weeks. Of note, the faith-based God Bless the Broken Road failed to break the top ten, earning just $1.3 million in its opening weekend.
Next weekend is an interesting and crowded one. Horror films like The Nun usually see huge second-weekend dropoffs, so it will have to compete with yet another reboot, Shane Black's The Predator. It'll play against Blake Lively and Anna Kendrick's A Simple Favor, Matthew McConaughey's White Boy Rick and a sequel to Angelina Jolie's Unbroken called Unbroken:
Path to Redemption (Jolie is not involved).
Source: Deadline, Box Office Mojo