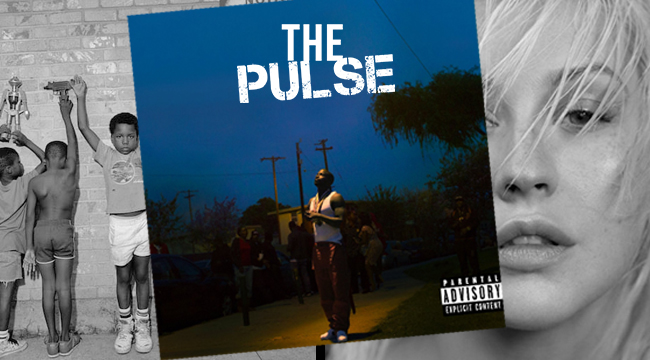 The Pulse is the Uproxx Music guide to the best new albums, mixtapes, and other music releases that matter this week. Find our complete list of the records coming out in June here.
Say what you will about post-heel-turn Kanye West, but it's been his month: There were his own two albums, the Pusha T record he produced, and now there's a new one from Nas with Kanye at the helm. He's been busy, but he's not even done yet, since the last record of his to come out of Wyoming (that we know of, at least) — Teyana Taylor– is set to drop next week. Meanwhile, Christina Aguilera is making her return to music after time away doing non-music stuff, Buddy Guy is 81 years young and still sounding as lively as ever, and one of our favorites — Rolling Blackouts Coastal Fever — prove their staying power is about as long as their name.
Nas — Nasir
Nas is the latest to join the new club of 2018 Kanye West-produced, seven-track albums with a self-titled 12th album. The record, which was premiered in a live stream event last night, features 070 Shake, Kanye West, The-Dream, and Nas rapping about Starbucks, Fox News, and even dropping some lines in French.
Christina Aguilera — Liberation
Aguilera has spent the past few years being more a general celebrity than she has an active musician, but now she's back doing what she does best. Her first album in six years features Demi Lovato, Ty Dolla $ign, 2 Chainz, GoldLink, and like basically every other new album from the past month, production from Kanye.
Jay Rock — Redemption
Jay Rock isn't the most household name on the TDE roster, but he's still capable of bringing the heat and does so on his third record. His friends are a testament to how good he is too: Redemption has assists from Jeremih, J. Cole, and Future, as well as labelmates Kendrick Lamar and SZA.
Read our review of Redemption here.
Rolling Blackouts Coastal Fever — Hope Downs
Mouthful of a band Rolling Blackouts Coastal Fever's new album is significantly easier to listen to than it is to say. The Australian band brings a breezy vibe to a driving indie rock sound, especially on singles like "An Air Conditioned Man" and "The Hammer."
Buddy Guy — The Blues Is Alive And Well
With a career that began in the 1950s and is apparently still going on now, Guy is one of our last links to the golden age of blues. The way it sounds here, though, that age never ended: At 81 years old, Guy sounds vital on his 18th album, and classic rock fans will enjoy the features from Jeff Beck, Keith Richards, and Mick Jagger.
Read our interview with Guy here.
Mike Shinoda — Post-Traumatic
Chester Bennington's death hasn't been easy to deal with for Linkin Park bandmate Mike Shinoda, who grieved on his Post-Traumatic EP earlier this year. Now he's fleshed that out into a full album, which is a stirring and emotional tribute to his fallen friend.
Swim Good Now — Daylight
Think of Swim Good Now as a Diplo or DJ Khaled of the indie world: He loves to get other people on his songs, but there are no pop stars here. What results is a strong collection of indie electronica featuring the likes of Japanese Wallpaper, Half Waif, S. Carey, Teen Daze, Ryan Hemsworth, and others.
Yuno — Moodie
Yuno, the engaging talent that he is, isn't one to fall into a lane and ride it, because variety is the spice of life. For example, while "No Going Back" is best enjoyed with an icy glass of lemonade on a warm day, "Why For" borrows some aggression from grunge and trap. Ultimately, Yuno will not be put in a box.