Anybody who thought the vinyl resurgence was just a fad was mistaken: The industry has experienced a legitimate revival. As a result, music fans are interested in physical media in ways they may not have if the decades-old medium hasn't made a comeback. That doesn't mean everybody is listening to just their parents' old music, though. That's part of it, sure, thanks to rereleases that present classic albums in new ways. A vital part of the renewed vinyl wave, though, is new projects being released as records, of which there are plenty.
Whatever you might be into, each month brings a new slew of vinyl releases that has something for everybody. Some stand out above the rest, naturally, so check out some of our favorite vinyl releases of May below.
Amy Winehouse — Amy Winehouse At The BBC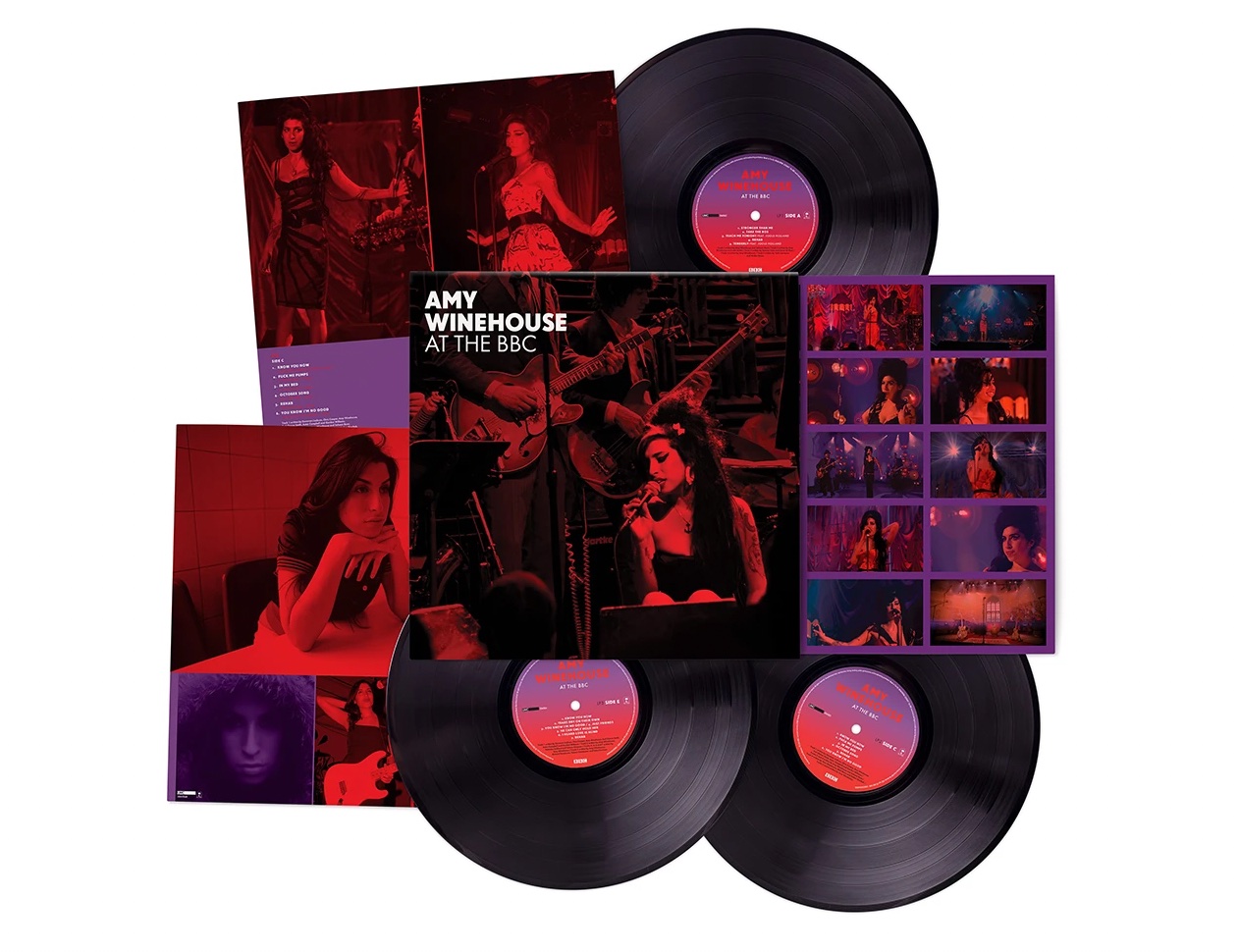 Before her passing, Amy Winehouse was a mainstay at the BBC and gave many performances over the years. Now, they've been collected on one stunning vinyl collection, which includes the audio-only versions of performances previously heard on A Tribute To Amy Winehouse By Jools Holland and BBC One Sessions Live At Porchester Hall. Other goodies from Winehouse's career here include her first-ever TV performances and her earliest BBC Radio sessions.
Get it here.
My Bloody Valentine — Isn't Anything, Loveless, EP's 1988-1991 And Rare Tracks, and mbv (Reissues)
My Bloody Valentine's material isn't necessarily always the easiest to track down, but Kevin Shields and company have finally treated their fans on that front. A couple months ago, they announced their signing to Domino and subsequent reissues of their entire discography, so everything from the debut album Isn't Anything to the newer mbv can now be enjoyed on crisp new vinyl.
Get them here.
Paul and Linda McCartney — Ram (50th Anniversary Reissue)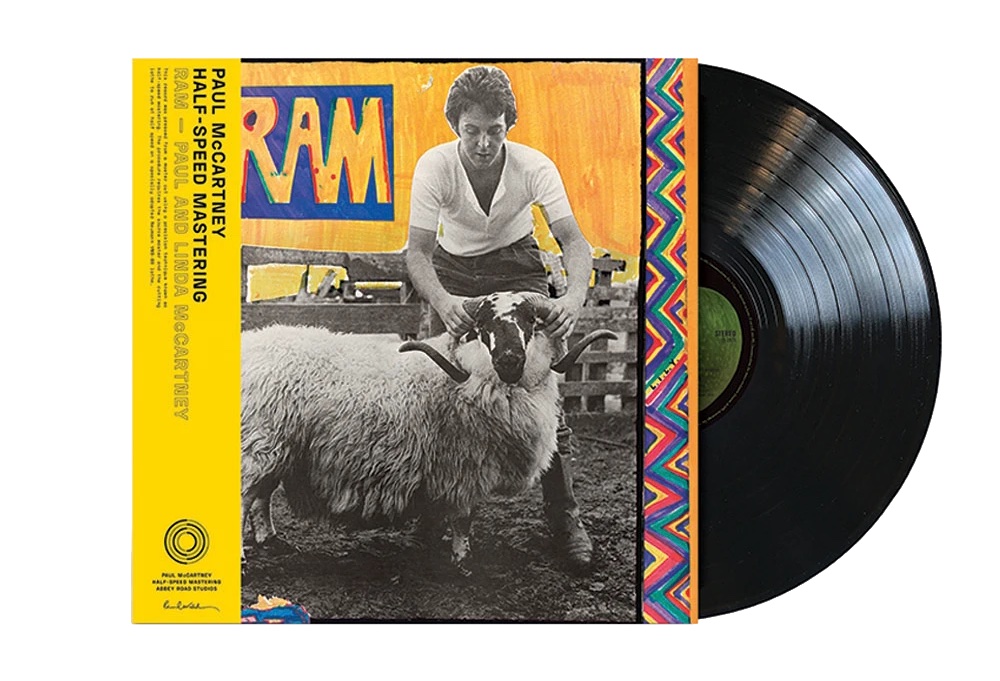 Paul and Linda McCartney only made one album together on which they were both given primary credit, and to celebrate Ram's 50th anniversary, a fresh new vinyl pressing has been released. This release should be about the best this album has ever sounded, thanks to the half-speed mastering process the album underwent for this edition.
Get it here.
St. Vincent — Daddy's Home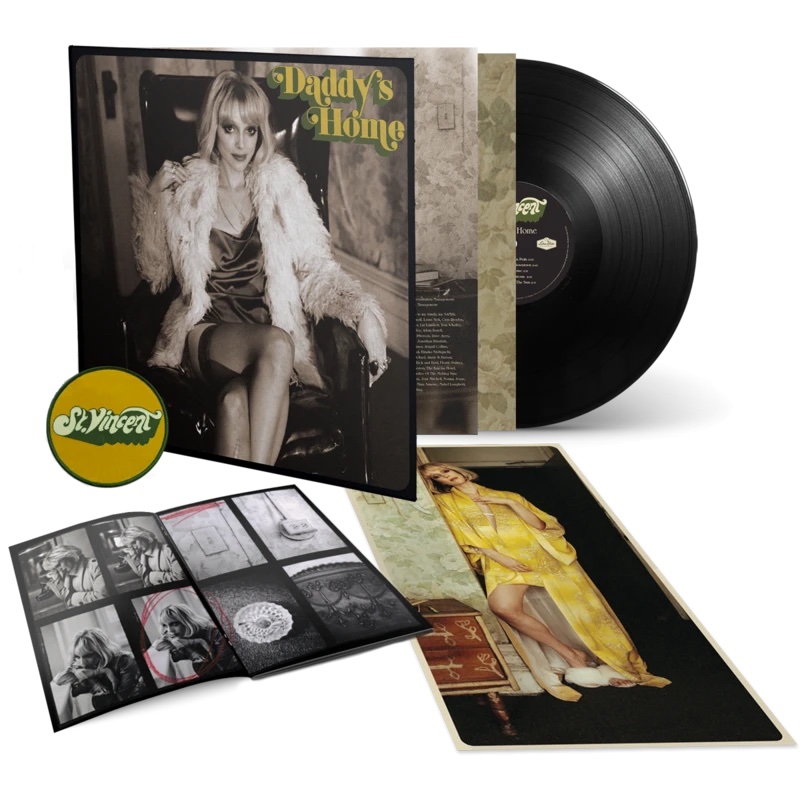 St. Vincent has been strongly pushing the 1970s aesthetic here in the Daddy's Home era, so it's only appropriate that the album gets a slew of different vinyl editions. Of them, the deluxe LP is the most fleshed out, as it includes treats like an iron-on patch, an 11″ by 22″ poster, and an exclusive 20-page photo zine.
Get it here.
Fountains Of Wayne — Welcome Interstate Managers (Reissue)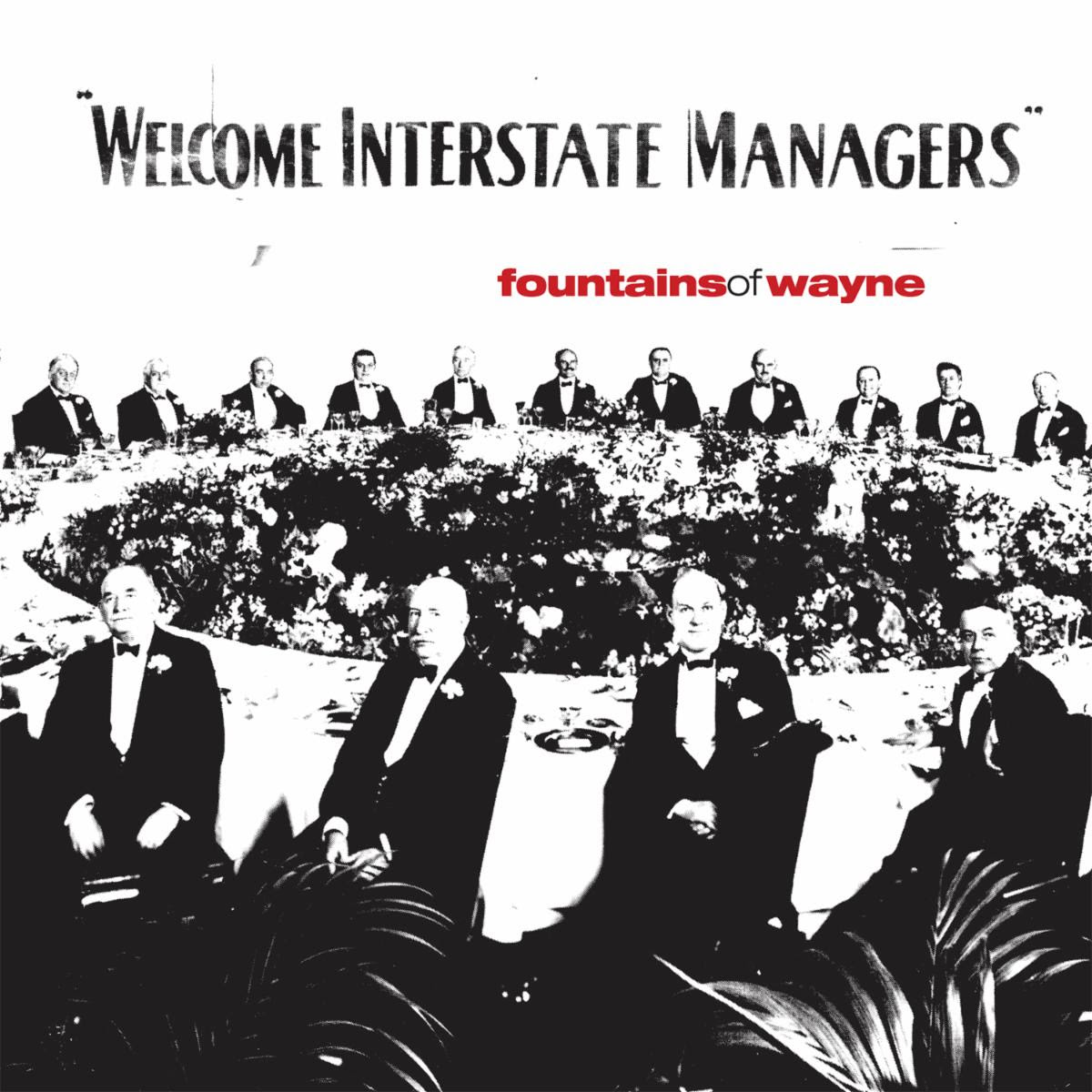 Following the death of Adam Schlesinger in 2020, Uproxx's Jason Tabrys wrote of the now-newly reissued Welcome Interstate Managers, "What stands out most about Welcome Interstate Managers is the diversity of the material. Nothing sounds like 'Stacy's Mom,' but none of the other tracks really sound like each other either. Instead, Schlesinger and Collingwood pull inspiration from Tom Petty, The Beatles, The Cars, The Beach Boys, Linda Rondstadt, Paul Simon, Leonard Cohen, U2, and even country music. The end result stands out as an interesting and evocative collection of songs that too many people shruggingly dismissed as the filler around a one-hit-wonder. Because we've always had more content than time to appropriately assess and appreciate it."
Get it here.
Phoebe Bridgers — Copycat Killer EP
Songs from Phoebe Bridgers' album Punisher didn't need to be re-worked by any means. That said, a handful of them took on a fascinating new life through her more string-focused Copycat Killer EP. In April, Bridgers announced the collection would be getting a vinyl release, and here in May, the Copycat Killer vinyl is out now.
Get it here.
Violent Femmes — Add It Up (1981–1993)
As of 2021, Violent Femmes have been around for 40 years. What better way to celebrate than with a retrospective collection? Earlier this month, the band re-released the compilation album Add It Up (1981–1993). This time, though, they've added things like live recordings, demos, B-sides, interstitial voice recordings, and other rarities.
Get it here.
Angel Olsen — Song Of The Lark And Other Far Memories
Angel Olsen's two latest albums, 2019's All Mirrors and 2020's Whole New Mess, didn't end up being released as a single double album as intended. The releases have been brought together, though, on a new box set, Song Of The Lark And Other Far Memories. But wait, there's more: The collection also includes Far Memory, a collection of new songs, alternate versions, and remixes.
Get it here.
The Shins — Oh, Inverted World (Vinyl Me, Please Reissue)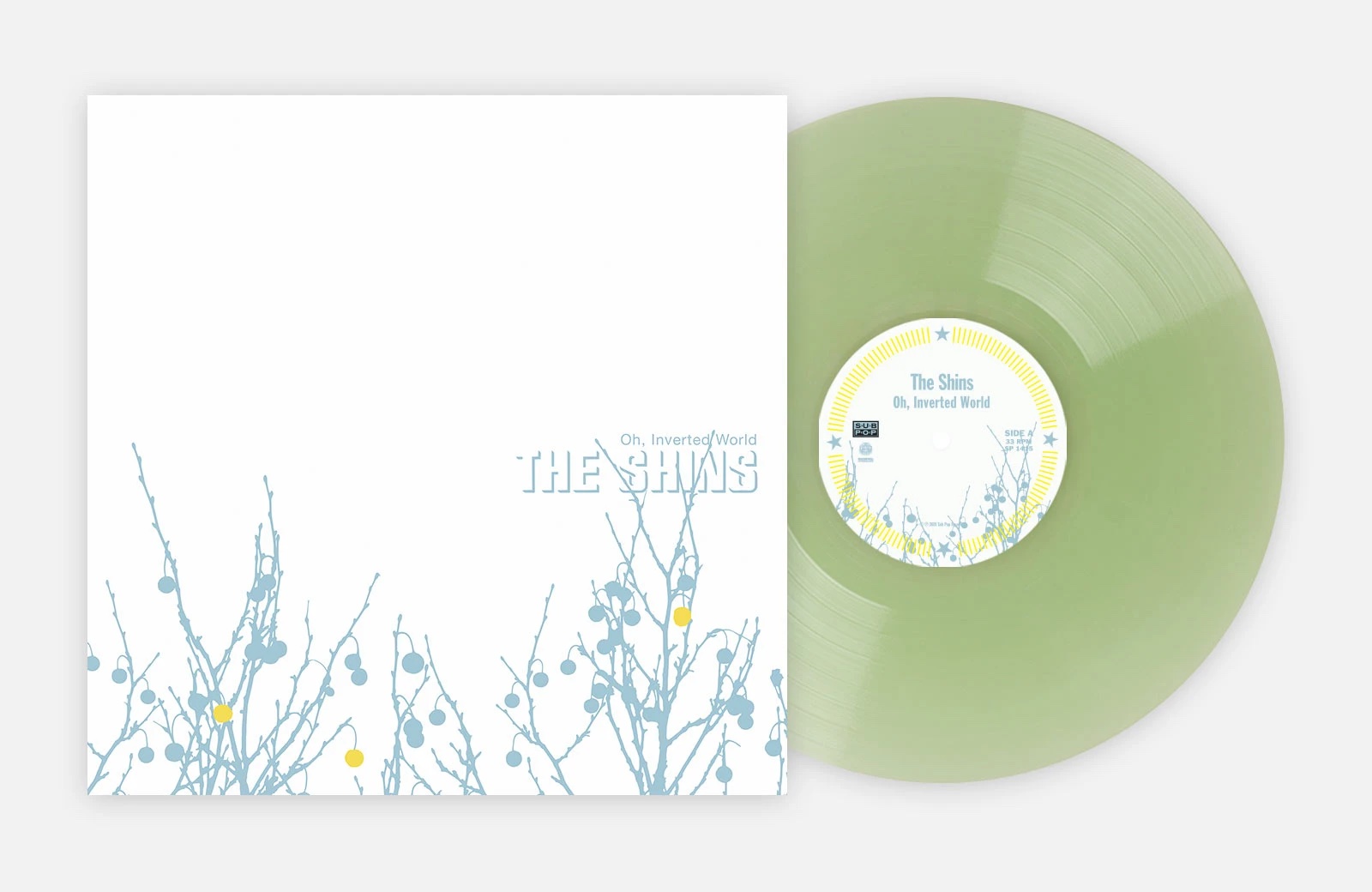 Vinyl Me, Please always comes through with the fantastic rereleases, and the aesthetics are always on point as well. Their repressing of The Shins' classic Oh, Inverted World comes on a beautifully subtle but still standout "Coke Bottle Clear" vinyl, not to mention the lovely inverted cover art, which the record wonderfully pairs.
Get it here.
Lord Huron — Long Lost
Ben Schneider and the rest of Lord Huron dropped their latest stunner, Long Lost, this month. They also released a vinyl edition of it that makes it look like the cover art was made with these colored pressings in mind. The album art features a head that looks like it's been replaced with a sunset, and the "custard & blue sky" double vinyl pressing is a beautiful complement.
Get it here.