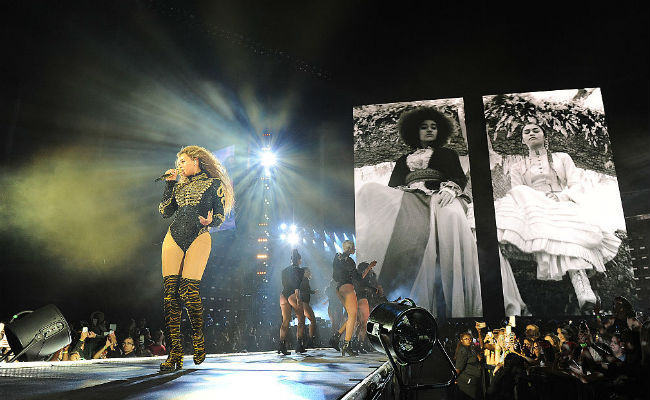 Beyonce is rumored to be adding to an already star-studded line-up of performances at the 2016 MTV VMAs. According to reports by Billboard and the Los Angeles Times, Queen Bey is currently rehearsing for a double secret performance that will go down at the music video awards on August 28. So, if the rumors are true: what will Bey do?
Of course, the most obvious answer is "perform a track off Lemonade." After all, the album is up for 11 nominations, so a performance of one of the album's many singles should be expected. But then, why all the secrecy?
Maybe this is finally the moment that that long-rumored collaborative album between Jay Z and Bey surfaces. It wouldn't be the first time that she's hijacked an event and used its high profile to announce something. Maybe she drops a Gucci Mane feature.
Or, given the increasingly politicized nature of Beyonce's music, live performances and statements, maybe she comes out with her most incendiary stage show yet. What if this is Bey's version of Kendrick Lamar's still dumbfoundingly amazing Grammys performance? What if she spraypaints "Eff 12" on the VMA stage and dedicates her inevitable Moonmen wins to Assata Shakur? Okay, that won't happen…but what if?
No matter what Bey decides to do, it will certainly make things tougher for acts like Future and Britney Spears that have to follow her.