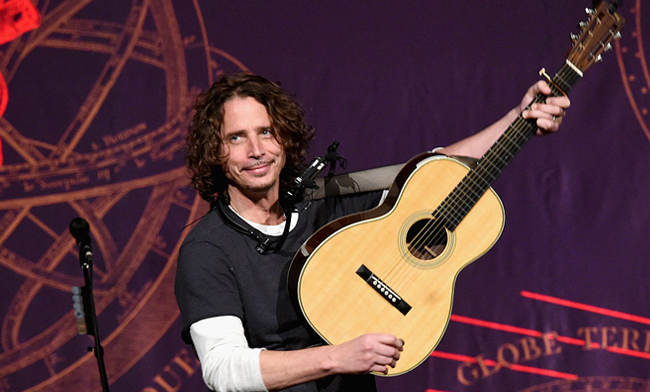 Following his tragic death last week, the AP reports that Chris Cornell will be buried in Los Angeles' Hollywood Forever Cemetery after a private funeral this coming Friday, 6/26.
The Soundgarden and Audioslave frontman has been mourned extensively since his suicide on early Thursday morning, which his bodyguard tried desperately to prevent according to the released police report.
His wife has questioned the official cause of death, and points to the drug he took Atvian as part of what contributed to his choice. Cornell had just finished a final show with Soundgarden and was staying in Detroit. This past weekend, rockers like Metallica, U2 and Ryan Adams paid homage to the late singer by performing tributes to him at their respective shows.
In the wake of his passing, an unearthed video of Cornell's thoughts on Kurt Cobain's own suicide has been circulating, a gut-wrenching reaction to watch in light of his own death. Additionally, unreleased music from Cornell writing as Cliff Poncier, the lead character and singer in Cameron Crowe's iconic grunge film Singles also came out on Friday as part of a reissue of the film's soundtrack.
Read our tribute to the icon here, and listen to the Celebration Rock podcast episode celebrating his life.