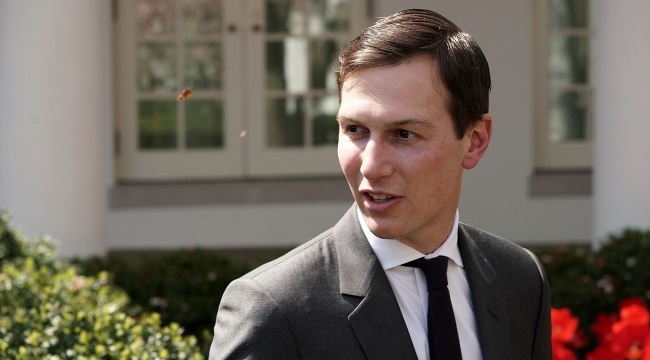 The push to #FreeMeekMill may have been successful in ending the popular Philadelphia rapper's temporary incarceration early, but the other half of the movement's stated mission to prompt sweeping prison reform is still underway. Now, that movement has received a powerfully influential — and surprising — ally in the form of Jared Kushner, son-in-law of President Donald Trump.
According to a report from Vanity Fair, after hosting a summit with Hollywood influencer Kim Kardashian-West on the subject of prison reform, the previously-ridiculed Kushner is now pushing Trump to pardon more prisoners — including, according to the report, a number of incarcerated rappers.
While the report doesn't state exactly which rappers might be potentially receiving reduced sentences — the list could potentially include Kodak Black, RondoNumbaNine, Max B, G Dep, BG, Bobby Shmurda, DMX, and C-Murder, who recently ended a hunger strike in Angola State Prison — it is noted that Kushner, who is a big fan on criminal-justice reform advocate and CNN host Van Jones, is eager to prove himself to the sort of liberal thinkers that Trump has made enemies in recent years.
According to Jones, who Vanity Fair interviewed for their report, Trump enjoyed the positive news bump his pardon of Alice Johnson garnered and may feel "encouraged to do more." As for the prisoners that Kushner is pushing for pardons, it appears that the list of names came from none other than Kim Kardashian herself. "They're going to be pardoning a lot of people," one source said, "Pardons that even Obama wouldn't do."