It's been five months since the tragic murder of Takeoff (real name Kirsnick Khari Ball). The rapper was a pioneer voice in the Atlanta music scene, having had massive success as part of the hip-hop group the Migos. Before his untimely death, the musician had formed the duo Unc & Phew with his uncle Quavo (also a former member of the Migos). Musicians such as NBA Youngboy, former groupmates, and now electronic DJ Calvin Harris have all paid tribute to him.
During his set at Coachella in the desert on Saturday (April 15), Harris made a touching modification to his 2017 song "2017." Initially, the track appeared on Harris' album, Best Of 2017: Selected By DJ Shiba Berry, and featured guest appearances by the Migos and Frank Ocean. However, the version Harris played the unedited verse from the fallen Migos member.
Rapper Offset took to Instagram to send Calvin Harris a heartfelt thank you message for his tribute to Takeoff at Coachella. Reposting Harris' performance video clip, he captioned it, "This so hard man. Thank you," tagging Harris in the posting along with the rocketship emoji, a nod to his late cousin's nickname.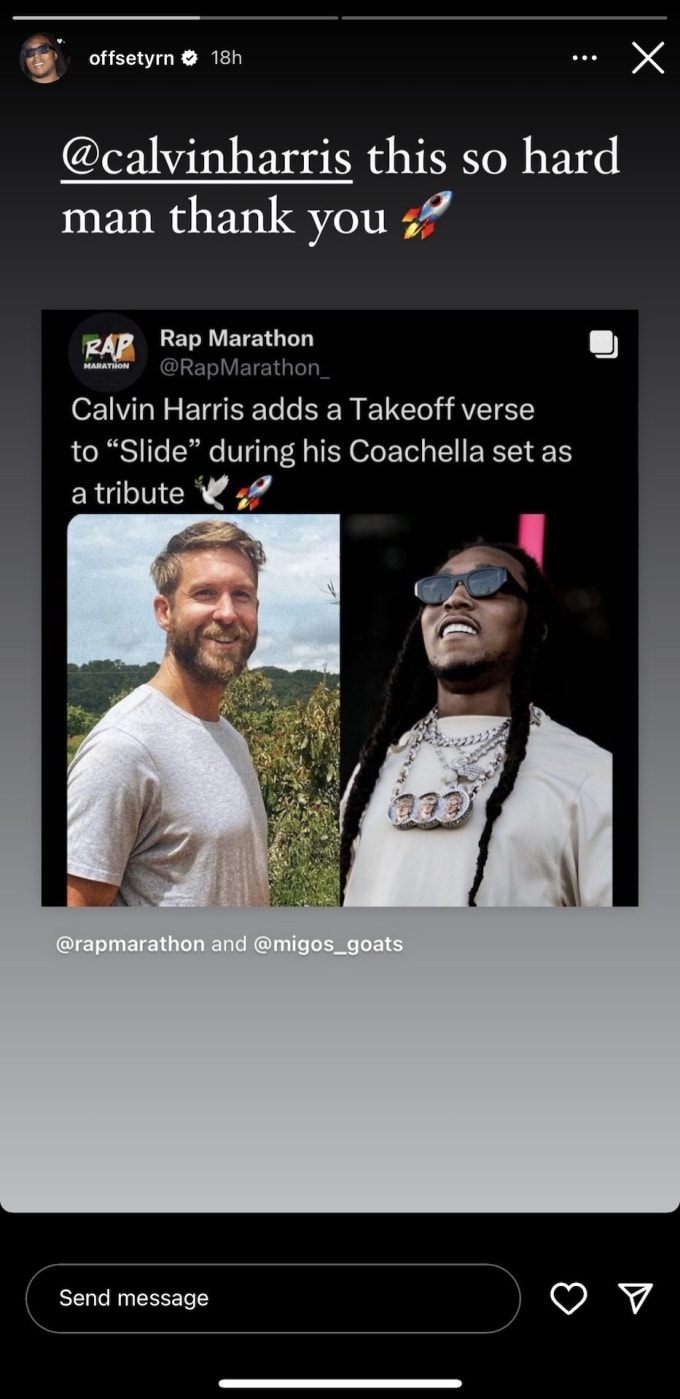 Offset has also teased a posthumous verse from the late musician on social media.