How would you describe your year? Would you say it was a triumphant success? A resounding failure? Perhaps it was a mix of the two? If we were to describe 2015, we'd have to say it was complex to say the least. Musically, it was a year of walls coming down, genres bending, unlikely collaborations, and records being broken.
Yes it was the year of Adele… or Taylor Swift… or Drake — take your pick. But it was also the year of the upstart retro rapper and the unconventional, pot-smoking, radio-dissing country superstar. It was also the year that what happened in the headlines echoed in the streets, and then gets nominated for music's highest honor.
There were so many different and well-textured storylines this year, and we did our best to cover all of them. Here are some of our favorite features from 2015.
Is This 17-Year-Old The Future Of Old-School Hip-Hop?
Does the future of the rap game rest on this young kid's shoulders? Maybe. But in the meantime, he's carving up all takers with his unbelievable flow while trying to take care of his family.
The Story Of 'The Wrecking Crew,' The Unknown L.A. Studio Musicians Behind Some Of Music's Greatest Hits
This is the incredible story of the team behind so many classic songs who you never knew existed. And it was supposed to be kept that way.
Chance The Rapper Took Us To Church, And We Saw God
Relive Chance The Rapper absolutely taking the summer over through his fantastic Pitchfork Music Festival 2015 set.
Meet The Man Who Discovered All Your Favorite '90s Music
The man who made grunge happen in Seattle has his own story that's almost too far-fetched to believe.
Say It Loud: Protest Music Came Back To The Forefront In 2015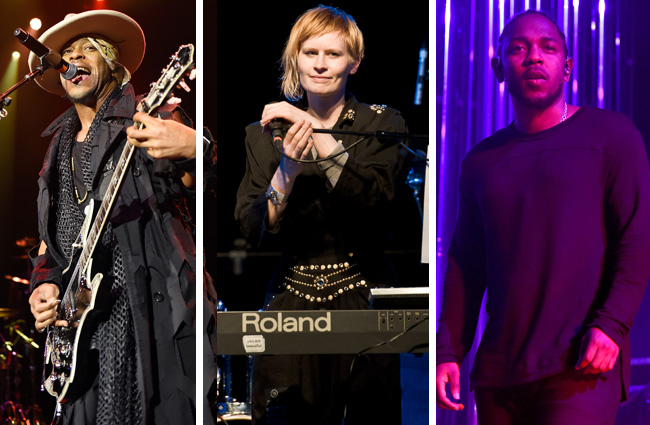 In terms of activism, it's often said if you're not angry, then you're not listening. Luckily, this year several music acts were definitely listening and turned their music to 11.
Clear Eyes: How CHVRCHES Learned To Ignore The Hype, And Haters, For Their Big Second Album
The road the Lauren Mayberry and company's sophomore album in Every Open Eye was a bit tumultuous, but so deeply satisfying.
How 'The Adventures Of Pete & Pete' Created A 'Happily Deranged' Marriage Of Music And TV
Sometimes, a project is so utterly charming, that everyone on Earth wants to join in on it. That includes a kids show with a teen boy with a pin-up arm tattoo.
Who Is Quentin Miller, And Is He Really Ghostwriting Songs For Drake?
If you have help writing your rhymes, are you less of a rapper? There's no definitive answer to that, but this story escalated that debate right to the forefront.
The Inside Story Of How The First MTV VMAs Created A Tradition Of Making Censors Sweat
Frankly, after the first MTV Video Music Awards aired, it's a shock that they were even allowed to carry on again.
The Walls Around What 'Pop Music' Is Started To Crumble In 2015
In 2015, indie became pop, pop became indie, and who knows what anything is anymore. And does it really matter as long as it sounds great?
Higher And Higher: Inside The Brilliant Mind Behind The Music Of 'Wet Hot American Summer'
The fantastic guy behind the perfectly scored, cult hit Wet Hot American Summer.
Best Coast's Bethany Cosentino On Beating Taylor Swift, The Led Zeppelin Influence, And That Elusive Drake Collab
Bethany Cosentino and Best Coast were the surprise recipients of our song of the summer and she talked about her victory as well as getting the Led out every now and then.
No One Noticed, But Justin Bieber Has Been Making Good Music For A While Now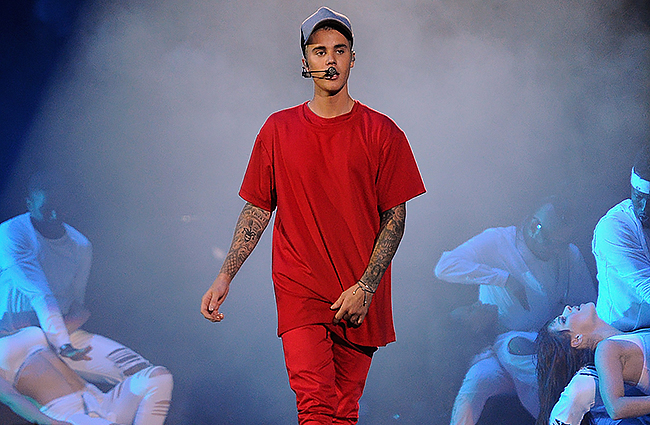 2015 was the year of the Bieberssaince. You just have to accept it now.
Best Of 2015 Lists
Don't go into 2016 without checking out the best albums of the year.
Don't bring in the new year without listening to the best singles of 2015.
Most Criminally Overlooked Of 2015
These are the albums and singles that flew a little under the radar. It would be a shame to pass on these.