Years after it went off the air, we're still learning more about NBC's The Office. Two months ago, we finally learned what Pam (Jenna Fischer) whispered to Michael (Steve Carell) at the airport during Carell's send-off. We also recently found out that "The Dinner Party" episode was almost the darkest moment of the series. And, last year, we found out exactly why Bob Vance introduced himself as "Bob Vance, Vance Refrigeration."
More recently comes a tale from Ed Helms, currently promoting Tag, about a scene so funny that he had to hide behind the wall to avoid being seen laughing on the 30th take.
"[Steve Carell] just slays me," Helms told Dan Patrick on a recent episode of The Dan Patrick Show. "There's something in his eyes. There's a lot of time when I was doing a scene with Steven and I had to look at his chin, otherwise, I would just lose it."

"There's an episode where he's playing Santa," Helms continues. "Kevin is sitting in his lap, and he's so awful about it, because it's uncomfortable for him, and he's just being really rude and weird and mean about it. I had to duck behind a plant — you can see in the actual episode. And by the way, that was like take 30, because I had been laughing in every single take. He's a genius."
Viewers can actually watch that scene here, although Helms doesn't duck behind a plant so much as he disappears behind a wall.
Here's a couple of screenshots of that scene. Here's the shot while Helms is hidden behind the wall.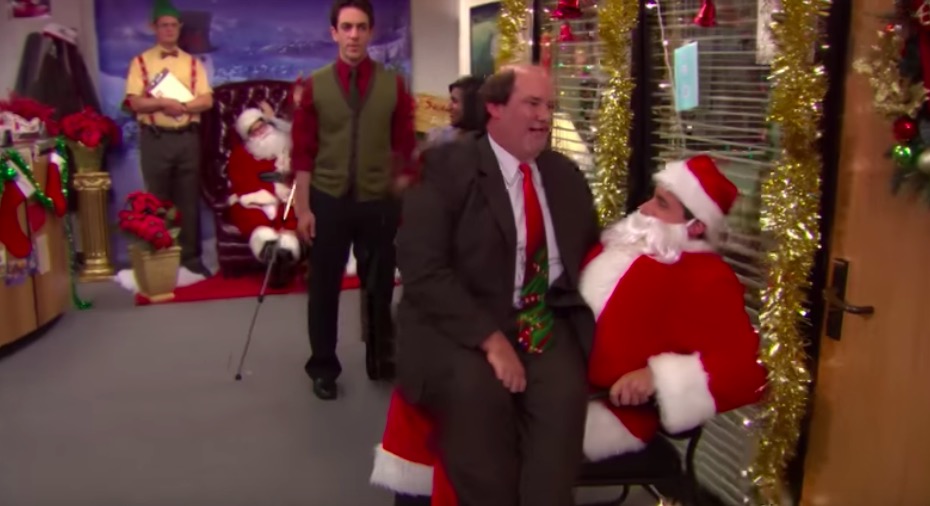 Here's the same shot literally three seconds later.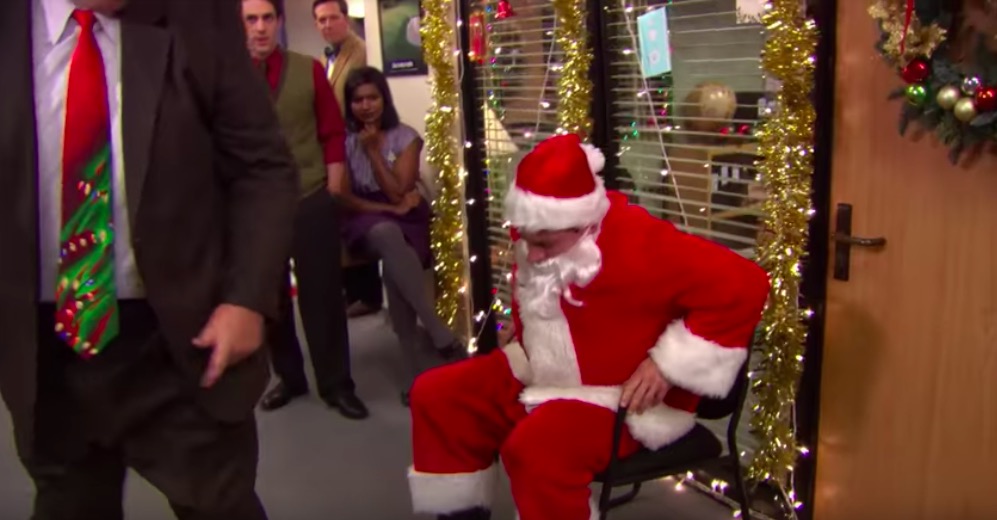 Above in the top image is also a split second screenshot of a moment that was cut of Helms and Mindy Kaling losing it during the scene.
In the interview with Dan Patrick, by the way, Helms gave no mention of whether he'd return for the revival of The Office, or even if that revival is still in the works over on NBC. Last we heard, they were eyeing 2018 release, but that obviously seems out of the question, at this point.
Source: The Dan Patrick Show