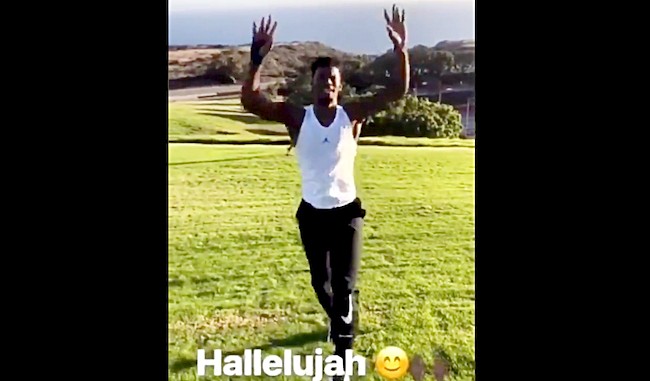 Jimmy Butler has requested a trade from the Minnesota Timberwolves less than a week before the start of training camp. Tom Thibodeau and company now face the difficult decision of whether to try and expedite the trade process to avoid the awkward situation of Butler being at camp or even on the roster at the start of the season, or to hold out for the best possible value.
Butler has given them a shortlist of teams he'd like to go to and would re-sign with, led by the Clippers but also including the Nets and Knicks. The message is clear: he wants out and wants to go to a big market that will be able to afford him and another max to near-max star in the near future.
The immediate response after Butler's trade request was one of excitement from general NBA fans, who have been patiently waiting for something interesting to happen over the past two months in the Association. In Minnesota, fans are now dreading what the team will receive in return for Butler and how this will affect the squad as they just got over the hump and broke a playoff drought.
In the Minnesota locker room, it likely received a split reaction. There had long been reports of tension between Butler and young stars Andrew Wiggins and Karl-Anthony Towns. Neither of them have said anything publicly since the trade request, but Wiggins' brother, Nick, posted a simple message of "Hallelujah" to Twitter in a quote-retweet of the trade request news. That was deleted not long after it went out, but the Internet, and Jimmy Butler, remember everything, and Butler responded in a video on his Instagram Story.
Butler appears to be working out in a large field, and at the end of a drill runs to the camera saying, "Hallelujah. Keep that same energy." Butler clearly got the message, and if there were any hope of a reconciliation for Thibodeau, this isn't a good sign that Butler will be on board.
Now the question is where Butler ends up this season and what kind of offers the Wolves will get for him. The Bulls didn't get the offers they'd hoped for last year in Butler trade talks, so it will be very interesting to see what's out there for Minnesota in an even worse circumstance.