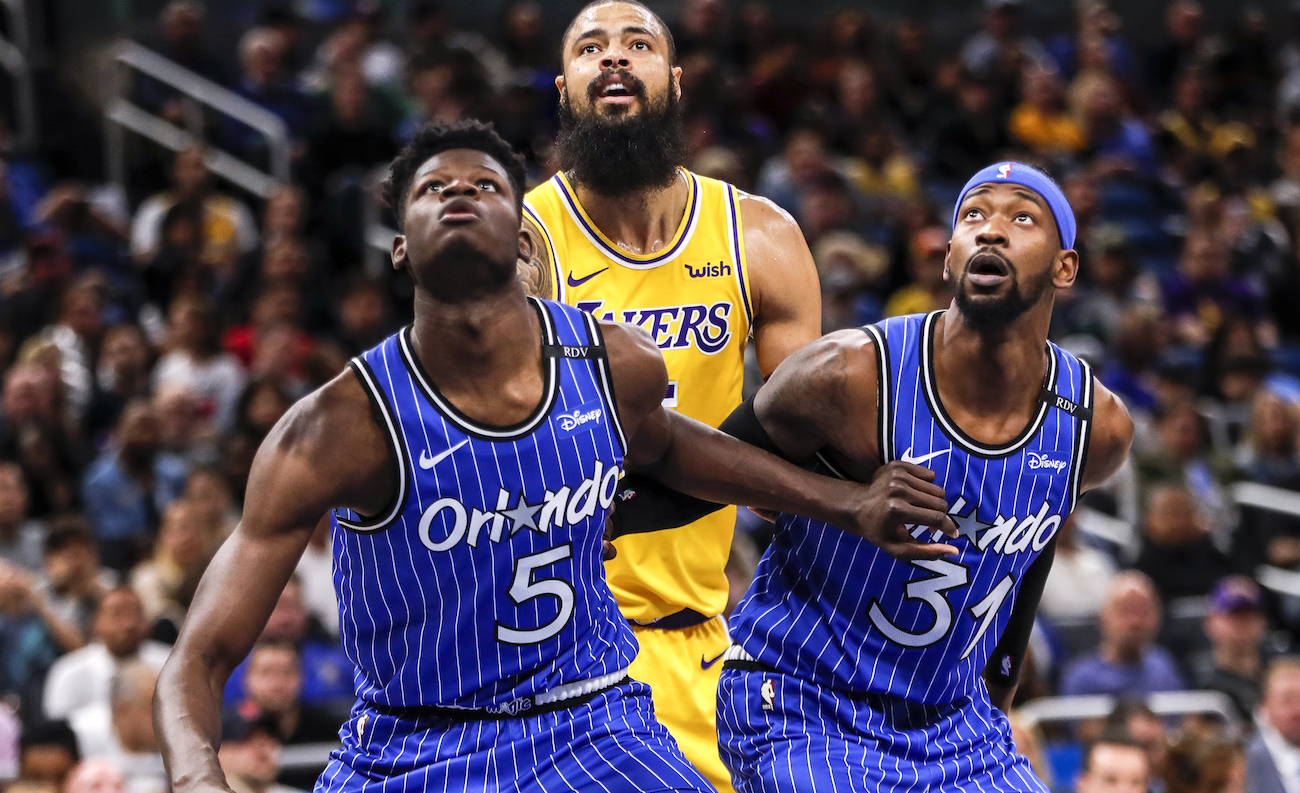 The Orlando Magic entered the 2018-19 season with (very) modest expectations and, on the heels of a 25-57 season in 2017-18, that made sense. The Magic did make a few upgrades to the roster, headlined by the addition of intriguing rookie big man Mo Bamba, but Orlando's core remained largely in tact, providing something of a baseline for what many envisioned as a follow-up.
Through 17 games, however, the Magic are soundly outpacing that baseline, with a 9-8 record on the strength of quality offense. Given that Orlando put forth a bottom-five offense in the NBA a season ago, it stands to reason that this may be an instance of over-performance on that end of the floor but the work of Nikola Vucevic (20.4 points, 10.8 rebounds per game with 45 percent shooting from three) and a team-wide penchant for taking care of the ball have buoyed this group.
It has to be noted that the Magic are outperforming their peripheral statistics at the moment, as the team has been outscored for the season despite a winning record. Still, Orlando is riding a three-game winning streak that featured triumphs over the Lakers and Sixers and this season's performance doesn't entirely feel like a fluke.
Are the Magic a .500 team? Probably not. After all, their middle-tier offense probably isn't as good as the numbers suggest when/if Vucevic cools off and the team's defense doesn't appear ready for a jump into the league's upper echelon. With that said, it has to be exciting for the folks in central Florida to have a competitive team as Thanksgiving approaches and the young Magic are one of the better stories of the season to this point.
Where does Orlando land among the pecking order of NBA teams this week? Let's find out with our Dime power rankings.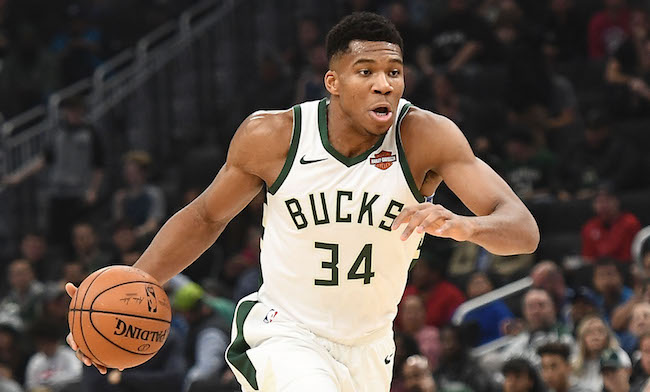 1. Milwaukee Bucks (12-4, Last week — 2nd)
The Bucks haven't been quite as dominant in recent days but, in taking the entire picture into account, Milwaukee has the best resume right now. The team's recent win over Denver was a nice feather in the cap and, perhaps more importantly, all four of Milwaukee's losses came against current playoff teams.
2. Toronto Raptors (13-4, Last week — 3rd)

The Raptors stopped the bleeding of three straight losses with a blowout win over the Bulls. Somehow, Toronto moves up in the rankings despite their worst stretch of the season and, as you'll see in a moment, that has more to do with the team from the top falling.
3. Golden State Warriors (12-6, Last week — 1st)

Over the last seven games, the Warriors have only two victories and they came at home to the Nets and Hawks. That isn't exactly impressive and, if we're being honest, ranking Golden State this high is out of respect, not actual play on the floor. The absence of Stephen Curry looms over everything and, when he's not around, the Warriors are very mortal.
4. Los Angeles Clippers (11-5, Last week — 5th)
The Clippers needed a fourth quarter rally to knock off the Hawks on Monday evening but, in the end, they did pick up a fifth straight victory. Los Angeles simply took care of business against Atlanta and Brooklyn in recent days but, prior to that, wins over Milwaukee, Golden State and San Antonio were legitimately impressive. They're doing it with quality depth everywhere and, don't look now, but Doc Rivers is doing a tremendous job.
5. Philadelphia 76ers (12-7, Last week — 4th)

Story lines are endless in Philadelphia, from the integration of Jimmy Butler to the ongoing saga of Markelle Fultz. With that said, the Sixers just keep winning basketball games.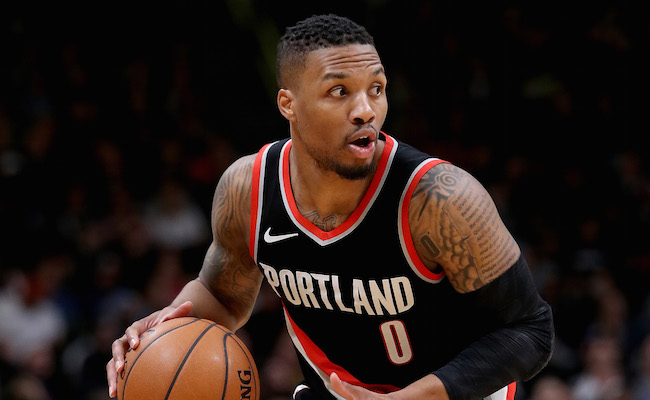 6. Portland Trail Blazers (11-5, Last week — 4th)

After dropping two straight, the Blazers needed a win in Washington and they got one. It wasn't the most impressive performance in the world but Portland feels stable and, despite their relative lack of upside in my view, this is a good basketball team.
7. Indiana Pacers (11-6, Last week — 14th)
Indiana is suddenly sixth in net rating and third in defensive rating. That is a heck of a combination and, after a blowout win over the Jazz, things are looking up for the Pacers. Oh, and there's still a move (or two) to be made from a team that has quite a bit of flexibility moving forward.
8. Memphis Grizzlies (11-5, Last week — 12th)

Mike Conley, Marc Gasol and company just aren't fading away. Memphis has won four straight and, while the final three victories on that run weren't overly impressive, the first one (on the road in Milwaukee) certainly was.
9. Houston Rockets (8-7, Last week — 17th)

The Rockets look like the Rockets again and, all things considered, this might be too low for Houston. They've won four straight and seven of nine to right the ship and, even amid depth issues, this continues to be a dangerous outfit.
10. New Orleans Pelicans (10-7, Last week — 9th)
It's been a weird year for the Pelicans. New Orleans opened the season with four straight wins, then dropped six in a row. Since then, Anthony Davis and his squad are riding a wave of six wins in seven outings and back-to-back wins over San Antonio and Denver are noteworthy.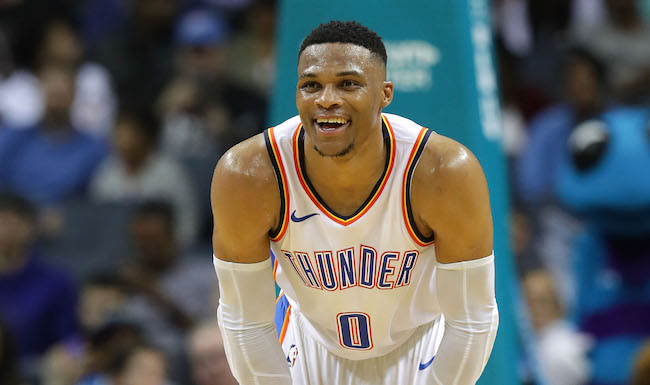 11. Oklahoma City Thunder (10-6, Last week — 6th)

Monday's road loss in Sacramento cost the Thunder a few spots in this space but, since an 0-4 start, the Thunder have been tremendous. Having a top-5 defense cures many ills and that theme has been on full display in OKC, even with uneven offense on a nightly basis.
12. Los Angeles Lakers (9-7, Last week — 13th)

With the exception of a clunker in Orlando, the Lakers are playing quite well at the moment. LeBron James dropped a 50-piece this week and, in a not-so-stunning turn of events, some of the panic from October is gone.
13. Denver Nuggets (10-7, Last week — 10th)

Since a 9-1 start, Denver's only win came against the lowly Hawks. While that victory happened to come with a 45-point margin, the Nuggets just aren't playing very well and only a head-to-head win over Boston (remember that Jamal Murray game?) keeps them in this slot this week.
14. Boston Celtics (9-8, Last week — 11th)
A starting lineup change didn't fix everything in Boston, as the Celtics lost again on Monday. The team's defense has been elite but, though it is almost inconceivable that this can continue, Boston's offense is one of the worst in the league right now. Something has to give.
15. Detroit Pistons (8-6, Last week — 19th)

Detroit went into Toronto and won this week, which essentially pushed the team's placement up a few spots here. It is sometimes tough to discern what the Pistons' upside actually is but they look the part of a low-end playoff team in the East and, well, that is what they're supposed to be.
16. Charlotte Hornets (8-8, Last week — 15th)
Kemba Walker is absolutely out of his mind right now and that has to be noted. Elsewhere, the Hornets have been wholly unspectacular but the All-Star point guard gives the NBA world a reason to pay attention to Charlotte and the team might be playoff-bound to boot.
17. Utah Jazz (8-9, Last week — 8th)

Expectations were off the charts for the Jazz in the preseason and understandably so. Utah is really struggling, though, as evidenced by a 50-point loss (yes, a 50-point loss) to Dallas and a 27-point drubbing in Indiana this week. At some point, the light will likely come on but it's not there right now.
18. San Antonio Spurs (8-8, Last week — 16th)

This is far from a new opinion but it is almost impossible to figure out what the Spurs are right now. San Antonio has dropped four of five but each loss came on the road and, in the middle, the Spurs beat the Warriors at home. It is bizarre to see Gregg Popovich coaching a bottom-10 defense but, on the flip side, the offense has been better than expected. It's all weird.
19. Orlando Magic (9-8, Last week — 23rd)
Orlando has been outscored for the season and there are signs this can't/won't continue. It is still fun to see young teams performing well, however, and the Magic appear to be removed from the league's bottom tier.
20. Sacramento Kings (9-8, Last week — 18th)

The Kings are probably going to keep regressing and that's okay. If nothing else, Sacramento can take solace in the strong backcourt play of De'Aaron Fox and Buddy Hield, with some signs of life from Marvin Bagley III and a breakout year of sorts from Willie Cauley-Stein. Things are looking up here.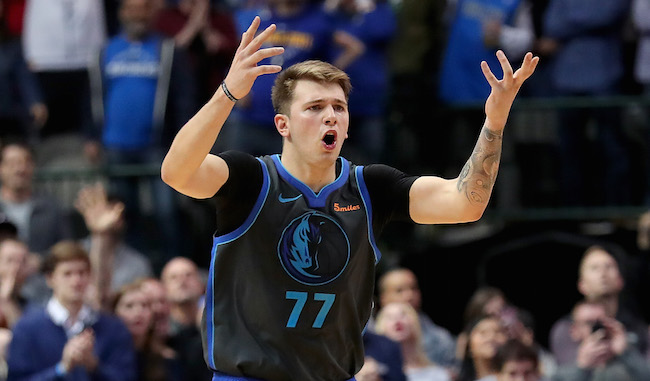 21. Dallas Mavericks (7-9, Last week — 24th)

Dallas is looking better and better, as evidenced by a four-game winning streak before losing in Memphis in their last outing. The Mavericks (stunningly) boast a top-10 defense and, even if that isn't real and sustainable long-term, there are positive signs.
22. Minnesota Timberwolves (7-10, Last week — 20th)
This feels low for the Wolves but there is a negative feeling I can't shake. Perhaps it is the unsightly defensive rating (111.1) but Minnesota's current record actually feels accurate for where they are. That's not great.
23. Brooklyn Nets (7-10, Last week — 25th)

After 17 games, this is a top-10 offense and it is often beautiful to watch the Nets operate on that end of the floor. Defense has been a bit of a struggle, though, and staying afloat without Caris LeVert for a while could be a challenge.
24. Miami Heat (6-10, Last week — 22nd)

The Heat should send a care package to the Wizards. Washington has been dreadful (we'll get there momentarily) and, as a result, the spotlight is off a Miami team that is struggling wildly amid their own playoff expectations. A stretch of five losses in six games tells the story and Miami is now fighting an uphill battle.
25. Washington Wizards (5-11, Last week — 21st)
Things aren't going well in the nation's capital and, as a result, trade rumors will continue to swirl until something changes. The Wizards are as bad as their record indicates and, even if that doesn't make sense with the talent involved, it's just the reality at the moment.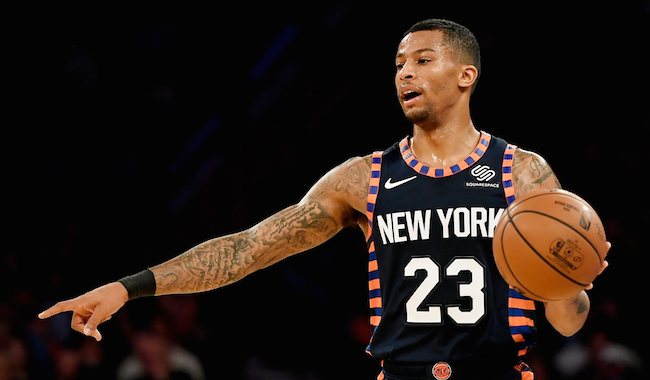 26. New York Knicks (4-13, Last week — 27th)

The wheels are coming off a bit in New York and that isn't a shock. The Knicks have the second-longest losing streak in the league at five games and, if you look at the available roster in a Porzingis-free world, there aren't many nights in which New York should be expected to win.
27. Chicago Bulls (4-13, Last week — 26th)

At this moment, the Bulls have the league's worst net rating and, in a legitimately stunning twist, it is Chicago's offense that is the biggest problem. When the Bulls are healthy, that side of the ball will be better but every preseason concern has come to fruition for Chicago, even with Zach LaVine having the best season of his career.
28. Phoenix Suns (3-13, Last week — 29th)
The Suns beat the Spurs by 20 this week. I have no idea how that happened but, alas, it did. If you remove that result, there isn't much to like in Phoenix but Deandre Ayton and company jump a spot this week.
29. Cleveland Cavaliers (2-13, Last week — 30th)

Cleveland still boasts the league's worst win-loss record but an impressive home win over Charlotte helps them escape from the No. 30 spot. The Cavaliers remain dreadful but, if you're seeking positive reinforcement, there have been good signs from Collin Sexton as of late.
30. Atlanta Hawks (3-14, Last week — 28th)

The Hawks are better than they've looked so far, if only because one of their better players (John Collins) just arrived after a lengthy injury absence. Atlanta has dropped eight in a row, though, and that is a good way to ensure a spot in the league's basement. On the bright side, the Hawks were competitive against the Clippers on Monday and that could be a sign of an upward trajectory.