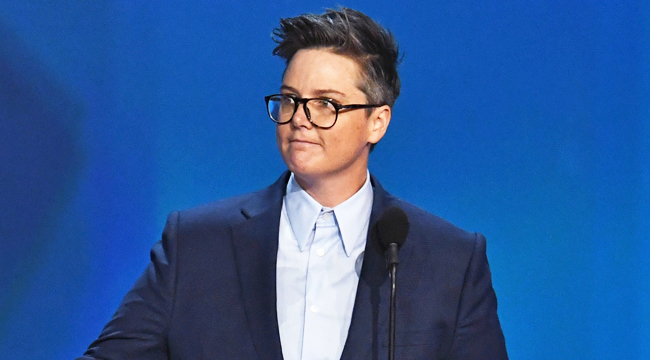 Welcome to Comedy Now, a weekly column cataloging what comedy fans should know about what's available in the streaming world. Whether it's a brand new special, an old classic, or the oddball show that defies categorization, we'll list as many as we can for your enjoyment right here. Who knows? We may even throw in a few non-streamable bits on occasion, like tour announcements from our favorite comics. You can check out the previous column here.
What's Now
Hannah Gadsby wins the 2018 Primetime Emmy Awards telecast
Monday night's Emmys telecast was okay, though its ratings were ultimately some of the awards show's worst. Even so, there were a few bright spots in the Lorne Michaels-produced extravaganza, including Australian comedian Hannah Gadsby's presentation of the Outstanding Directing For A Drama Series trophy. The comic, whose Netflix special Nanette has become one of the year's most talked-about concert films, was welcomed by the Emmys crowd and those watching at home, so much that many opined she should host a future ceremony. The whole program is available to stream on Hulu.

Speaking of the Emmys, John Mulaney won for Kid Gorgeous at Radio City
That's right, folks. Kid Gorgeous himself, John Mulaney, took home the trophy for Outstanding Writing In A Variety Special, the award that more often than not recognizes comedy specials. He topped fellow Netflix special-havers Patton Oswalt (for Annihilation, and who won in 2016 for Talking For Clapping), and Steve Martin and Martin Short (for An Evening You Will Forget For The Rest Of Your Life), as well as Michelle Wolf (for HBO's Nice Lady) to clinch the Emmy. Again, the program is available to stream on Hulu.
D.L. Hughley talks comedy (and other things) in Contrarian
On Tuesday, D.L. Hughley's latest stand-up special, Contrarian dropped on Netflix. While the comedian somewhat protested the title's application to the majority of its content in an interview with Uproxx, he agreed that his points of view probably weren't in line with the majority of people. And that, he stressed, is as important as it is necessary — not just for comedy, but for society in general. "I've never seen a time that was more right for comedy," he said in the interview. "I've never thought comedy was necessary but I do now."
UCB's Astronomy Club comes to Comedy Central
Starting today, the Upright Citizens Brigade Theatre sketch group known as "Astronomy Club" will begin streaming short episodes on Comedy Central's YouTube page and Facebook Watch. The East Coast-based sketch team is comprised of an all-black cast of comedians and comedy performers, and the first three episodes poke fun at such historical subjects as George Washington Carver, relationship statuses on social media, and the witchcraft trials of "Black Salem." Aside from the first episode above, episodes two and three are also available to stream. Additional episodes will appear on Comedy Central's website soon.

Tom Arnold is kinda sorta on The Hunt for the Trump Tapes
In the days leading up to Tuesday's premiere of The Hunt for the Trump Tapes on Viceland, the pseudo-journalistic show's host, Tom Arnold, allegedly got into a fight with former The Apprentice producer Mark Burnett at a pre-Emmys party. The comedian subsequently filed a police report, and many partygoers — including Patton Oswalt and Alyson Hannigan — tweeted out what they had witnessed on Sunday. All of this amounted to a great deal of free press for the Viceland show, but what about the program itself? Is it worth the watch? The first episode is on YouTube for free, if you want to find out for yourself.
What's New(s)
Will Smith did stand-up with Dave Chappelle (and friends)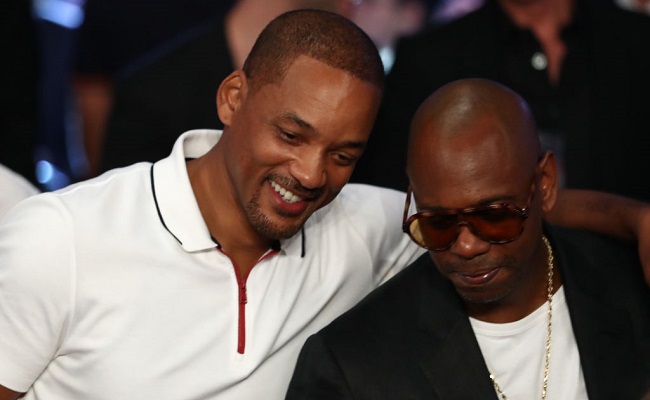 Following The Fresh Prince of Bel-Air, a best-selling music career and global stardom for his movie roles, very little remains for Will Smith to conquer. Or, at least that's what everyone thought until he conquered Instagram with his expert dad jokes and video mashups. The man is practically unstoppable, and thanks to a Wednesday night show hosted by Dave Chappelle, it seems stand-up comedy is his next target. According to Variety, Smith made his debut in a showcase that included Chappelle, Michelle Wolf, Jon Stewart and LeBron James. He told the crowd that performing comedy was on his "bucket list."
Chevy Chase really doesn't like modern SNL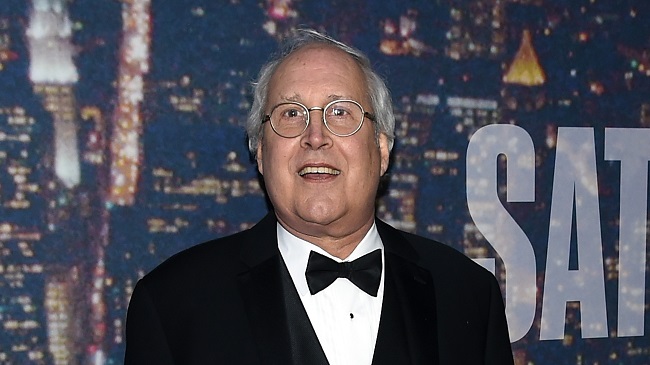 That founding SNL cast member and comedy icon Chevy Chase is a notoriously difficult person to work with is the stuff of legends. Countless books and articles chronicling the history of Lorne Michaels' esteemed program have spent time discussing the matter with actors, writers and staffers, past and present. More recently, his Community co-star, Donald Glover, spoke at length about their various run-ins in a profile for The New Yorker. All of this and more comes up in a Washington Post interview with Chase this week, in which he repeatedly trashed the program. It's… an interesting read.

What's Later
The next season of Comedy Central Presents gets a premiere date next week
The upcoming season of Comedy Central Stand-Up Presents will debut next Friday, September 28th with two back-to-back half-hour specials. Adam Devine's House Party alum Langston Kerman kicks things off at 11 p.m. ET, while Conan and @Midnight performer Megan Gailey's special runs just after at 11:30 p.m. ET. Additional episodes will run through October on Friday nights beginning at 11, and will feature Devin Field, Emmy Blotnick, Ryan O'Flanagan, Chris Garcia, Tim Dillon, Sarah Tiana, and Mike Lawrence.