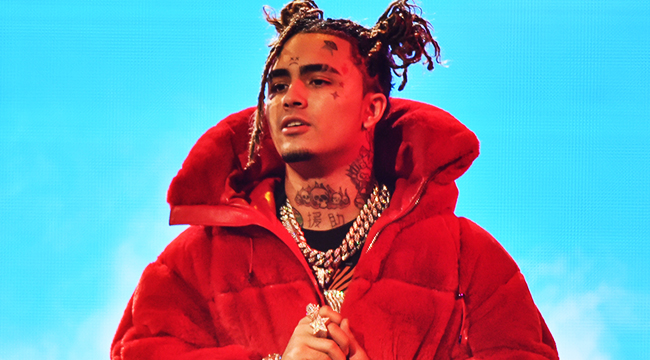 Hip-hop is moving as quickly as ever. Luckily, we're doing the work to compile the best singles of the past week and highlight them in one space for you. Music releases are picking up as we enter the latter half of 2019's first quarter. Eminem and Machine Gun Kelly reignited their beef with a pair of volleys at the other. But on the brighter side of things, we have some fruitful collaborations.
J. Cole continued his feature streak on Ari Lennox's "Shea Butter Baby," Doja Cat and Rico Nasty celebrated their "twins" on "Tia Tamera," Lil Pump and Lil Wayne tell us why the world wants to "Be Like Me," Kehlani and Dom Kennedy got together on "Nunya," and T-Pain put together a banger with OT Genasis. There's also new Tierra Whack to be excited about.
Lil Pump Feat. Lil Wayne, "Be Like Me"
Lil Pump's hilariously-named Harverd Dropout album is here. Yesterday, he teased his fans by dropping "Be Like Me," a track where he's sure to rile up his detractors with lines like, "I take drugs like it's vitamin C / I'm a millionaire, but I don't know how to read." Wayne follows up with a nod to his own hallowed status in the rap game.
T-Pain Feat. OT Genasis, "A Million Times"
T-Pain collaborated with OT Genasis on "A Million Times," a sunny record that came right in time for the impending season change. T-Pain autotune croons about a great night with the object of his affection, while OT Genasis follows a similar theme with his closing verse.
Black Thought, "Noir"
Who better than Black Thought to put out a track for Black History Month? The legendary Philadephia MC commandeered the Adrian Younge production with finesse, delivering a narrative that Younge credits as "a very cultivated description on being Black in America." The track is available exclusively via Amazon Music, and we urge you to find a way to listen.
Doja Cat Feat. Rico Nasty, "Tia Tamera"
Doja Cat is back with the followup to her polarizing "Mooo!" track, and she collaborated with another creative, subversive MC in Rico Nasty. The two artists let loose on "Tia Tamera," a trap-driven ode to their "twins" with an earworm of a hook and a colorful video that allowed each artist to be the vibrant characters we love them as.
Tierra Whack, "Only Child"
One of the only "complaints" about Tierra Whack's breakout Whack World is that it the tracks were so short. She offered a glimpse of her capabilities over a full-length track with "Only Child," a melodic, melancholy track she delivered on Tuesday. "Only Child" shows off both her bars and melodic gifts, exemplifying why she's a name so many fans are eagerly watching this year.
Kehlani Feat. Dom Kennedy, "Nunya"
Both Kehlani and Dom Kennedy are known for their laidback, vibey catalog. They're a strong tandem on "Nunya," a smooth track where Kehlani tells her ex to stop being so smothering and let her live. The song is paired with a scenic video in the snowy woods, which is perfect for Dom to get off his short verse about being all by his lonely.
Lil Xan, "Summer Days"
Lil Xan is set to have his first child, which gives the recovering artist something to look forward to. That and "Summer Days," which he paid ode to on his latest single. "Today I woke up feeling pretty great," he harmonizes while painting a picture of smoking "Gelato just to get away."
Freddie Gibbs & Madlib, "Flat Tummy Tea"
Freddie Gibbs had his fanbase scratching their heads after posting a picture of himself with flat tummy tea. The gritty rapper is the last person who would be suspected for the brand's core demographic. Luckily, it all made sense once he offered up the searing "Flat Tummy Tea" alongside Madlib. Not only does Madlib reportedly have a project in the cut with Mac Miller, many are awaiting "MadGibbs'" sequel to Cocaine Pinata.
Westside Gunn, "Bubba Chuck"
Westside Gunn paid homage to the one and only Allen Iverson with the title and artwork to "Bubba Chuck," a soulful DJ Shay-produced track where he rhymes in typically vivid fashion about his felonious, high-fashion lifestyle.
Hoodrich Pablo Juan Feat. Young Thug, "Screamin Slatt"
Hoodrich Pablo Juan got with one of Atlanta's finest on "Screamin Slatt," a piano-driven trap banger where the two in-demand artists take turns getting flashy. Thug's flow is characteristically high-pitched and urgent, while Juan is more deliberate with his rhymes. The yin and yang works on a track that'll definitely have a few people screamin' slatt from the whip.