Mexico is getting in on the whisky craze. This makes a lot of sense, given that corn (bourbon whiskey's main ingredient) is originally from Mexico. In fact, for anyone who understands that lineage, it's downright exciting. So when I heard there was a corn whisky being fermented, distilled, and aged in Mexico, I knew I had to try it.
I've been seeking out 100 percent corn whiskies and bourbons for a while now, especially red and blue corn varietals. That led me to long-term friendships with folks like Jared Himstedt over at Waco's now-renowned Balcones — which makes some of the best blue corn whiskies on the market, using home-grown Indigenous blue corn.
In theory, this whisky feels very adjacent to what Himstedt is doing — reaching into Mexico's ancestral past to distill whisky using Cacahuazintle corn. That's the white corn that's been used for masa, tamales, tortillas, and general corn-based foods for thousands and thousands of years in Mexico. It's vital to the culinary conversation and now, perhaps, it could be vital to the spirits conversation, too?
Let's see what's in the bottle!
Abasolo El Whisky de Mexico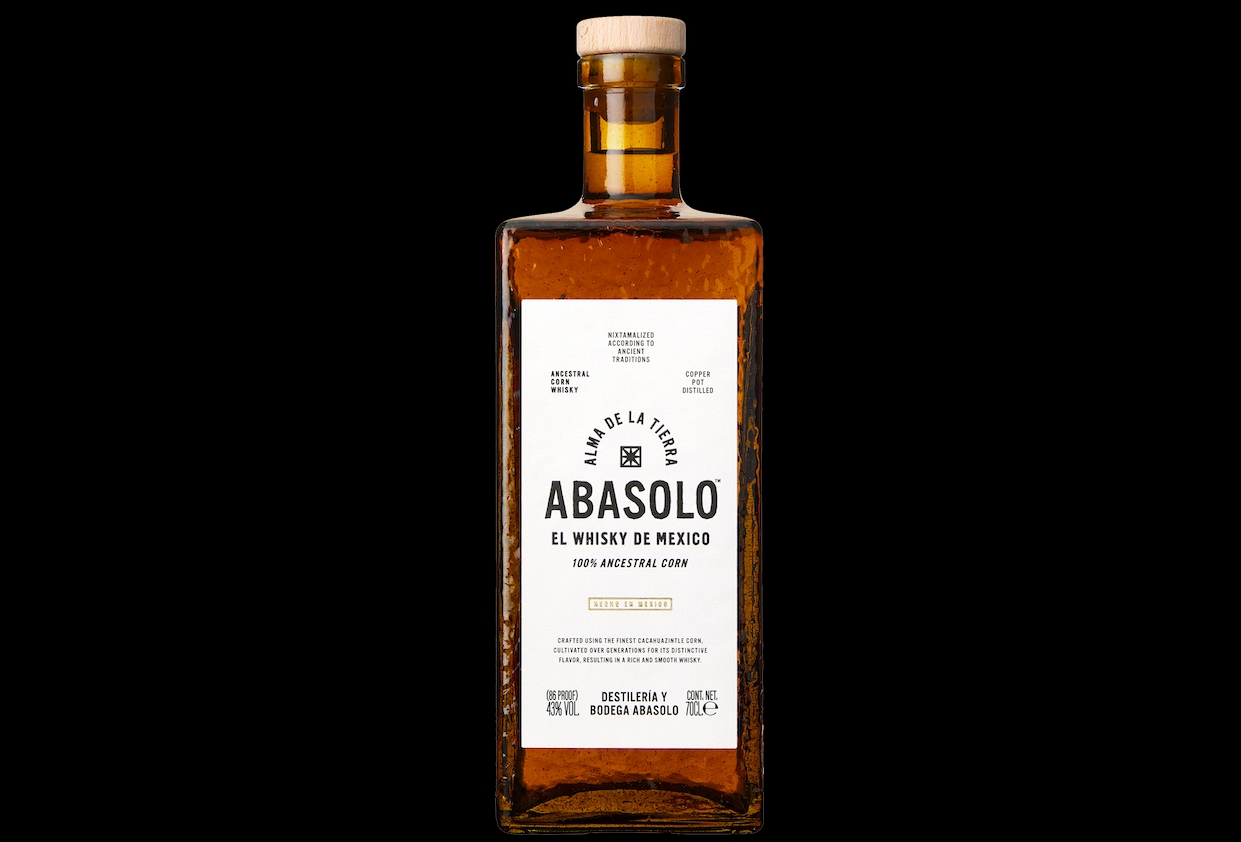 ABV: 43%
Average Price: $40
The Whisky:
This is billed as the first 100 percent corn whisky from Mexico. The spirit is made from Cacahuazintle corn that's prepared via nixtamalization (traditionally: soaked in limewater) to enrich the corn's bioavailability. The corn is then hulled and ground and mashed with local yeast and spring water. The spirit is twice distilled and then aged for two years in a combination of used bourbon barrels and new American oak. Finally, the juice is married, proofed, and bottled.
Tasting Notes:
The nose reminds me of a paper bag that held yellow masa with a touch of day-old popcorn and knock-off Werther's Original candies. There's a continuation of that paper masa bag that leads towards a softer cornbread vibe, next to a shallow yet slightly sweet corn note mid-palate and a final bow of vegetal spice with maybe some dry straw and alcohol warmth.
The Bottle:
The bottle feels like a throwback to the bottles you'd see in old Tex-Mex joints in the 1980s. It's heavy, dark brown, and ridged for easy pouring. The big white label gives you all the information you need without feeling overstuffed. Overall, this is a cool centerpiece bottle.
The Bottom Line:
This was interesting. I'm a big corn whisky fan and seek it out. I think this expression and brand are on their way to being something bigger and bolder. But… it's a little thin right now. I'm more inclined to use this in a cocktail to see what can be mined from the flavor profile in that context.
Rating:
80/100 — it's fine. No rough edges. But it's very one note of "old and dry corn" without any real "whisky" depth.
---
As a Drizly affiliate, Uproxx may receive a commission pursuant to certain items on this list.