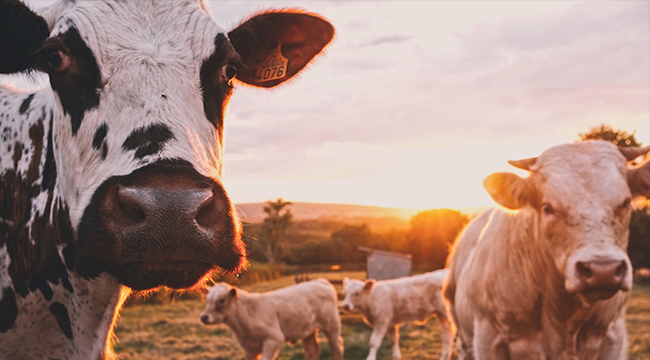 The food industry is hopping on board as of late to redefine and reshape what "food" means and, oftentimes, it's for the benefit of the consumer. Lab-grown meats are all the rage as a means to bypass sometimes sketchy, environmentally unsafe practices in terms of raising, slaughtering, and butchering cattle. It also addresses the inevitable problem of running out of a meat supply as population expands (or running out of grains to feed this cattle).
This all sounds pretty beneficial for us carnivores, and is apparently just as tasty as meat acquired by tradition means. Sounds good, right? Well, a group of farmers in the US Cattleman's Association isn't too pleased with the competition and has filed a 15-page petition to demand that the US Department of Agriculture set a definition of "meat," and require food producers to clearly label products that did not come from animals (raised and slaughtered) as something other than real meat.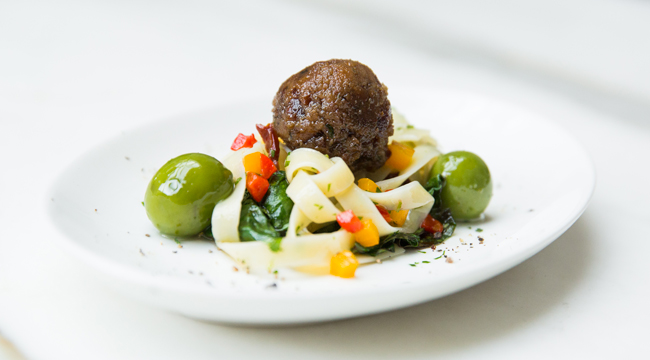 The first page of the petition states:
USCA has learned that some major U.S. meatpackers and companies in other countries are heavily investing in creating alternative products that may resemble in appearance and taste beef products, including synthetic 'beef' and 'beef' grown in laboratories using animal cells, known as 'in vitro' meat, 'bio meat,' 'clean meat,' or 'cultured meat.' Such products, which are not derived from animals born, raised, and harvested in the traditional manner, should not be permitted to be marketed as 'beef,' or more broadly as 'meat' products.
The petition mentions Memphis Meats, Just (formerly called Hampton Creek), and Mosa Meats, three startups that are ahead of the game in bringing lab-grown meat to consumers and giving it a place among meat producers. Tyson Meats recently announced its support of Memphis Meats, giving that company a leg up in the race, and further making it competitive in the meat production game. Tyson isn't new to supporting meat alternatives, announcing a 5% share in Beyond Meat in 2016, a company that makes plant-based burgers, chicken, and sausage (along with Bill Gates, Leonardo DiCaprio, and Richard Branson).
It's to be determined whether or not lab-grown meat startups will have to label their meats differently, but the USDA might have to make a decision soon, as Just has proposed to have its meat hit the shelves this year, and Memphis Meats and Mosa Meats are on its heels, planning to go to market in 2021. Expect major beef as this battle heats up.