You know how to EAT THIS CITY. With top chefs as tour guides, you've learned how to scout out hot spots for breakfast and brunch, where to go for a delicious date night, and how to feast like a local liege in the cities you love. But where do you wash it all down? Do you know how to find the best brewpub? Uncover who makes the meanest bloody marys and the most sparkling mimosas?
You're about to find out. Welcome to DRINK THIS CITY!
This week, we're headed back to Chicago to check out a brand new jam. Perched atop The Peninsula hotel, Z Bar is taking the rooftop concept to a whole different level. Guests are treated to incredible views of the Windy City skyline and the cocktails are as sophisticated as they are playful.
Behind those cocktails is Vlad Novikov — Z Bar's Director of Cocktails and Culture. With a background in classics and chemistry, it's small wonder that the menu features such beautifully balanced beverages. Presentation is thoughtful, ingredients are fresh and carefully curated, and every sense is engaged. At Z Bar, the Manhattan-riff features orange saffron bitters and 24-karat gold-laced ice. A classic martini-base gets a hint of intrigue with the addition of ice wine verjus and maple syrup spheres. The signature cocktail features a local gin and comes served in a bespoke peacock glass.
"I think a cocktail should fall into one of three categories," Vlad explains. "It shows off a beautiful spirit or interesting ingredient. It's a conversation between two ingredients. Or, and this is the most elegant category, a cocktail is about an emotion. It takes you somewhere."
Sure, dude, we dig it. Just pour us another of your strange concoctions.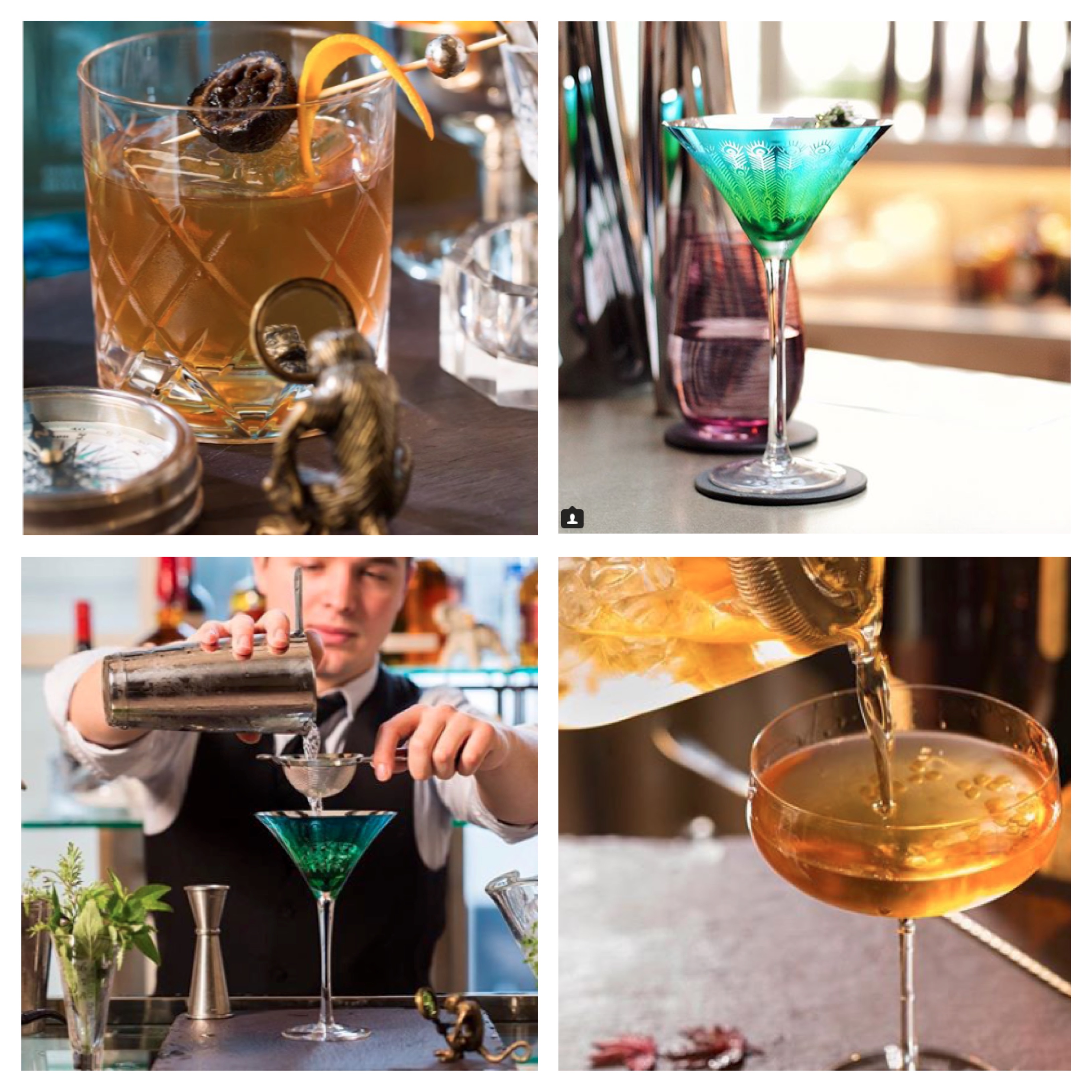 Ready for Vlad to take us somewhere? Let's head out with him and drink this city!

BRUNCH COCKTAIL OR HAIR OF THE DOG
For brunch, I love going to Dove's Luncheonette and getting the Hopewell Clover Club Beer with a shot of gin poured in. It's not really a cocktail, but it is definitely my favorite brunch drink and a great way to recover from a hangover.
MARGARITA
The margaritas at Mi Tocaya can't be beat. I like to have mine with mezcal. Sitting at the bar you can see all the action from Uli's cocktails to Chef Diana's delicious food coming out of the kitchen.
CLASSIC COCKTAIL
Few cocktails are as ubiquitous and classic as the martini. Dan Smith at Queen Mary makes some of my favorites. They have an incredible selection of gins and not only do they have a "Daily Martini" but also an oyster and martini happy hour.
CRAFT COCKTAIL
The first "craft cocktail" I ever had was the Riviera at The Violet Hour made with gin, pineapple, Campari, and egg white. It's still one of my favorites.

PUNCH
I haven't had a punch in a long time outside of making some for my friends and for holidays.
[Ed. Note — Based on the previous recommendation, we have it on good authority that The Violet Hour can serve up a fine punch, and as you'll see later, so can The Broken Shaker.]
DIVE BAR
If only once in your life, you have to get an Old Fashioned at The Green Mill. There is something magical about listening to Joel Patterson and Chris Foreman on a Sunday's Soul Jazz Night and watching the bartender muddle bright red cherries and orange wedges.
PUB, TAVERN, OR BREWERY
Off Color Brewing's Mouse Trap
Off Color's Mouse Trap is my favorite brewpub in the city; the staff is fun, friendly, and it's one of the few breweries whose bar actually makes great cocktails too!
HOTEL BAR
I think Z Bar is on par with or superior to any other hotel bar in the city in terms of our cocktail programing – the bottled Clear Skies is a playful take on the classic Aviation – served carbonated and perfectly clear.

HOT DRINK
Tom and Jerry's at Sparrow. – when it's Tom and Jerry season I have to have one.
THEMED COCKTAIL at IMMERSIVE EXPERIENCE BAR
DISCO! Located above Celeste, it's truly an immersive bar experience with fantastic DJs and a light up dance floor!
SPARKLING COCKTAIL
I'm really excited to see more spritzes on menus nowadays. Spritzes can be made with lots of different liqueurs, sparkling wine, and/or soda water. I love the classic Aperol Spritz or a Spritz made with Italicus, and I recently enjoyed some lovely spritzes at Bad Hunter in the West Loop.
APERITIVO
Tyler Fry makes a delicious Rosé Negroni at Spilt Milk with Rosé, Cocchi Rosa, Campari, and grapefruit.

LOW-PROOF COCKTAIL
I always have a bottle of chilled blanc vermouth in my house, so my go-to is always blanc vermouth and soda. We even have a variation of this on our menu at Z Bar called the "Sunday Spritz."
UNUSUAL COCKTAIL or COCKTAIL WITH SURPRISING INGREDIENTS
The Forager at Bellemore is made with black trumpet mushrooms which are savory and earthy. Although the mushrooms can be difficult to work with, Beverage Director Lee Zaremba does wonders with them.
COCKTAIL MADE BY A FRIEND
https://www.instagram.com/p/BlMHyL5lFoN/?taken-at=789130488
I adore visiting Amy Probasco at The Broken Shaker, try her "90210".
Thank you, Vlad, for taking us on a tour of Chicago's best bars!
Like what you read? Check out Downtown LA, Drink This City: Return To ManhattanDrink This City: San Francisco, Drink This City: New Orleans Drink This City: Miami, Drink This City: Honolulu, Drink This City: Detroit, Drink This City: Chicago, Drink This City: New York, Drink This City: Nashville and more!
Join us next week for more DRINK THIS CITY! Meanwhile, hit us in the comments — where should we travel next?