Tomorrow is National Tequila Day which matters to… *checks notes* absolutely no one. Come on, this is tequila we're talking about, do we really need to have a special day to celebrate the spirit? Is one day even enough? No! Every day is a good time for tequila, and you know what, we're just going to say it — so is every hour.
Tequila is booking right now, people are drinking it more than ever whether they're slow sipping a fine bottle or mixing up the un-aged stuff for a classic cocktail at home. Even celebrities can't seem to help themselves from launching their own brands, no doubt inspired by Clooney's billion-dollar Casamigos' Diageo partnership.
As such, there are a bunch of great tequilas out there (yes, even the celebrity stuff), but which bottles actually deserve the shelf space at your home bar? To help outfit your collection with the best of the best, our drinks writers shouted out some of their favorite bottles and since it's National Tequila Day, we decided to give the shine to unaged Blanco tequilas this time around, this way you can enjoy Tequila in its purest form.
Let's dive in!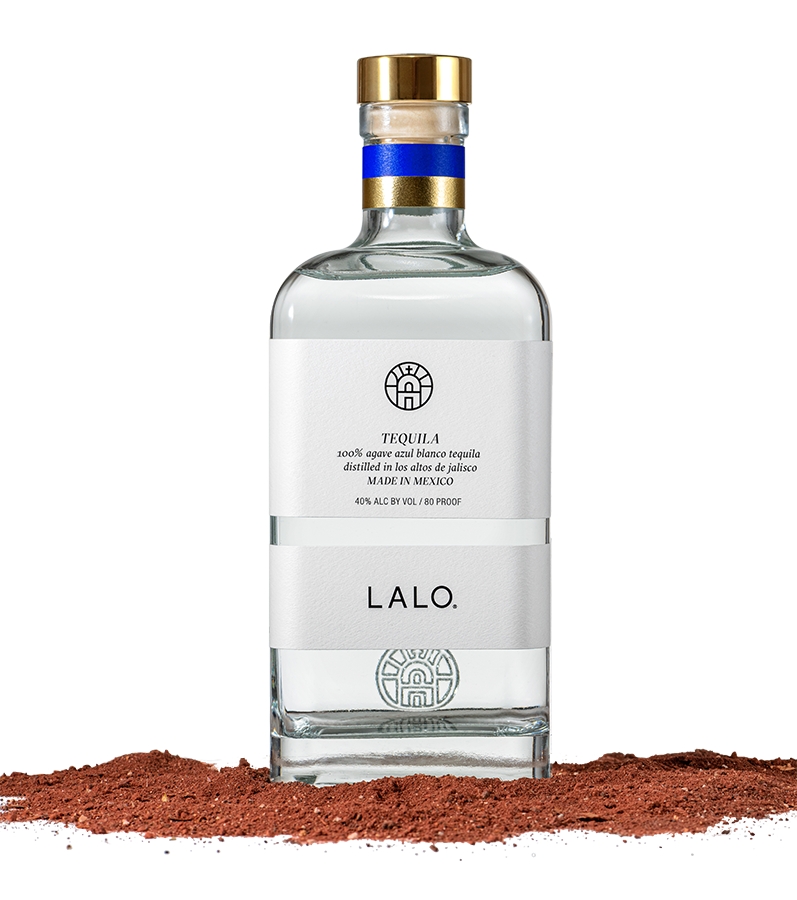 ABV: 40%
Average Price: $48
The Tequila:
I came across LALO quite recently, but in our brief time together I've already grown really fond of this simple and pure agave-forward tequila. Made from blue Weber agave harvested in the highlands of Jalisco and produced using a traditional cooking process, LALO hails from the Grupo Tequilero Mexico distillery where Champagne yeast is included in this tequila's open-air fermentation process.
Tasting Notes:
Bright notes of zesty citrus on the nose with a buttery character that is joined by hints of cooked agave, crushed black peppercorn, and caramel with a rounded fruity finish that settles nicely.
Bottom Line:
This earthy tequila will serve as the perfect base for a spicy cocktail or something that utilizes cinnamon.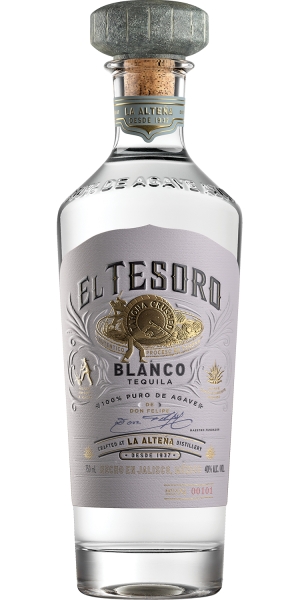 ABV: 40%
Average Price: $46
The Tequila:
El Tesoro Blanco is a multi-award-winning expression out of the legendary La Alteña distillery in Jalisco. You can't go wrong with this un-aged tequila and one bottle will be enough to convince you to always have it stocked at the home bar. Don't let this spirit's distinct initial burn dissuade you, you'll find the more you get acquainted with this expression, the more you'll start to realize the depth of flavor it provides, offering a versatile and expressive character that works brilliantly as a base for your cocktails and will actually complement those expensive mixers you spent extra money on.
Tasting Notes:
Sweet and floral on the nose with a quality that draws you in. On the palate, you'll find notes of tart apple skin, with a fruity body reminiscent of sweet peach. A comforting honey finish settles in and lingers nicely between sips. Pair this with some fresh lime juice, agave syrup, and Cointreau shaken with rocks and you've got a perfect simple summer margarita.
Bottom Line:
An initial burn makes way for tequila with a floral and fruity character and a sweet honey close. Perfect for cocktails or straight as a toast with friends.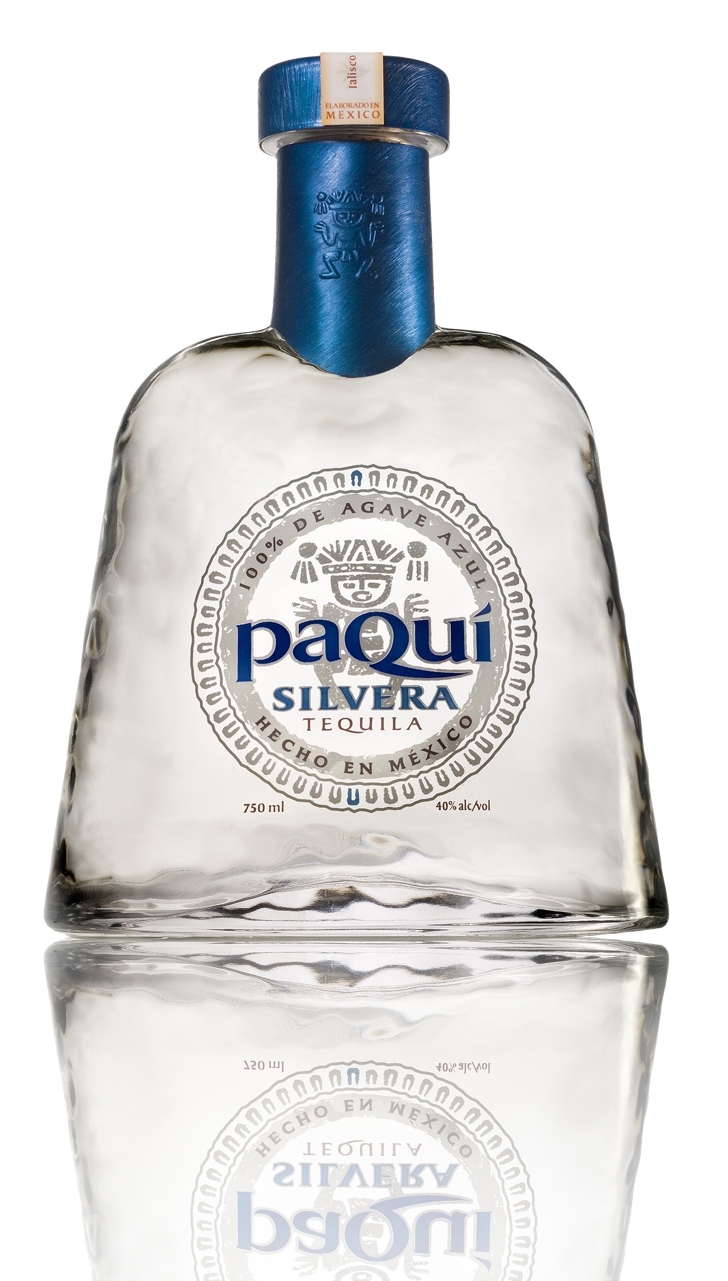 ABV: 40%
Average Price: $52
The Tequila:
PaQui's Silver tequila is made using 100 percent Blue Weber Agave harvested from the highlands of Jalisco. The piñas are cooked in a high-pressure Autoclave, which helps to release pronounced flavors and aromas and then crushed using roller mill extraction. The result is then fermented for nearly a week in stainless steel fermentation tanks along with fresh wine yeast.
Tasting Notes:
PaQui is highly chemical on the nose, I don't love that, but it opens up in the glass presenting notes of earthy agave and asparagus. On the palate, you'll get buttery notes and a silky mouthfeel with the subtlest lift of refreshing mint on the backend.
Bottom Line:
This one begs to be mixed. Grab a Grapefruit Jarritos — or club soda if you're feeling boring — and mix them over ice with a mint garnish and a fresh squeeze of lime.
Hiatus Blanco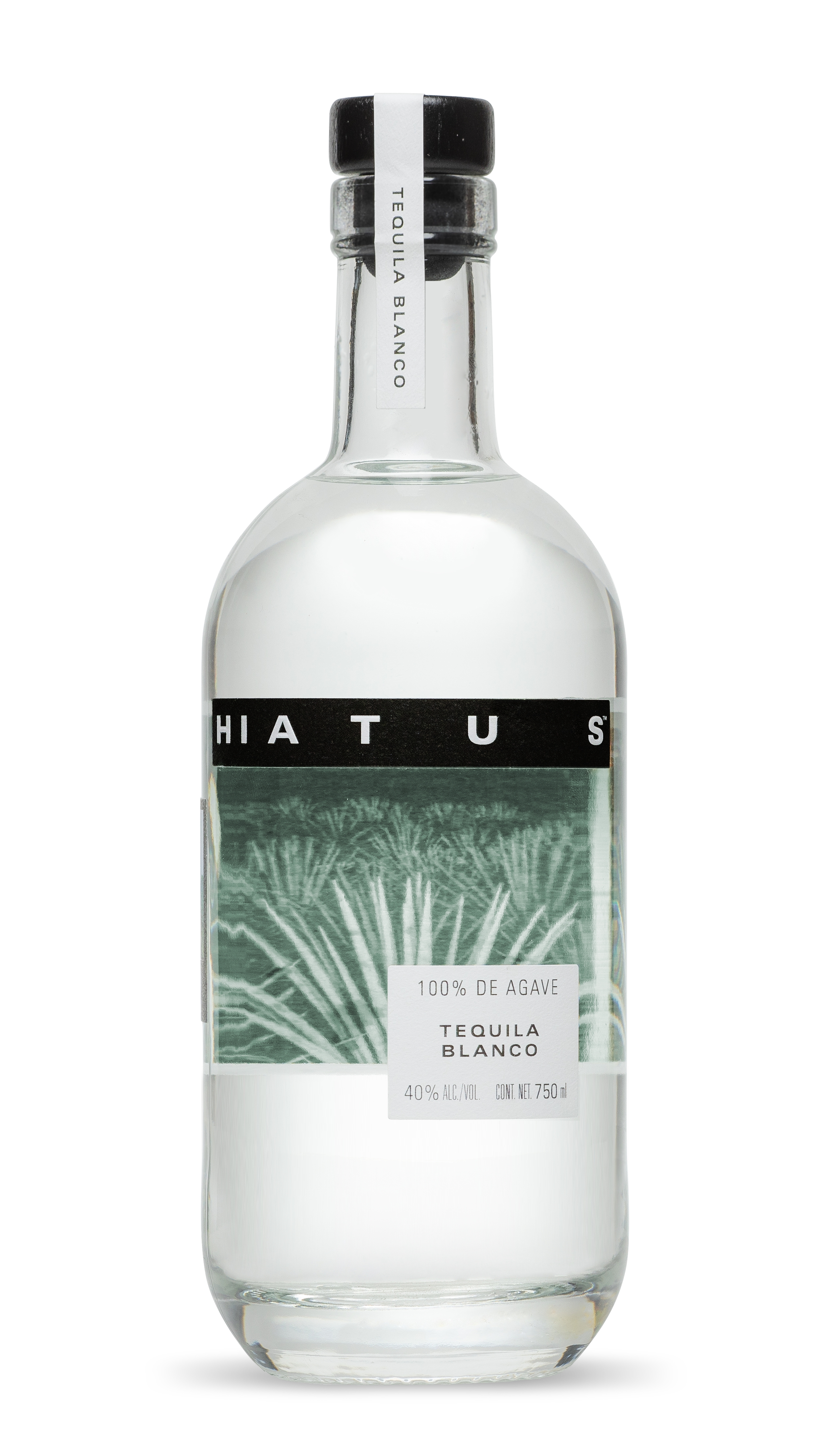 ABV: 40%
Average Price: $49
The Tequila:
Hailing from the crowded La Cofradia distillery, Hiatus is made using agave harvested from the Tequila valley at peak maturity, cooked in brick ovens, and extracted using a screw mill method. This tequila presents itself brilliantly, with a glittering silver glow and a smooth mouthfeel.
Tasting Notes:
Zesty notes of citrus rind on the nose with a sort of earthy cacti quality. On the palate, that earthiness continues with the flavors of crushed peppercorn and a surprisingly tropical fruity finish that feels like it comes out of nowhere.
The Bottom Line
For the price, one of the smoothest blanco tequilas you'll ever drink. It's so easy to drink you'll be surprised it didn't mellow out in a barrel. Probably the only option on this list we'd advise sipping straight.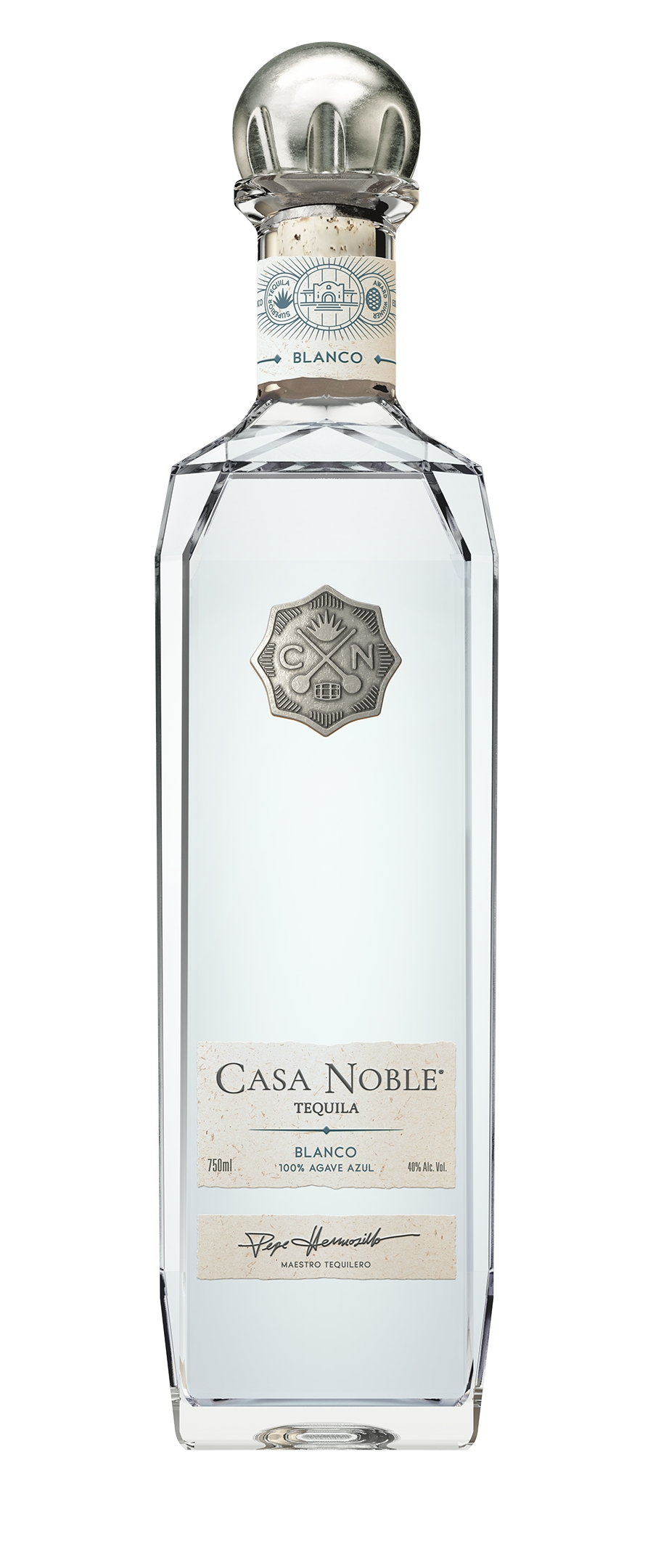 ABV: 40%
Average Price: $40
The Tequila:
In recent years, Casa Noble has begun racking up awards while gaining a devoted following in the tequila world. Its blanco isn't your average un-aged value tequila. Made with 100 percent estate-grown Blue Weber agave, it's distilled three times to guarantee a clean, crisp, sweet flavor perfect for mixing into your favorite cocktail.
Tasting Notes:
On the nose, you'll find aromas of wildflowers, ripe agave, and vanilla. The palate is swirling with vanilla beans, vegetal sweetness, a nice herbal quality, and a gentle nutty flavor that guarantees it works just as well as a slow sipper as a cocktail base.
Bottom Line:
Not only is this a sweet, vanilla-filled blanco perfect for your favorite margarita recipe, but the agave is grown using sustainable practices to guarantee there will be enough for tequila drinkers to enjoy for generations to come.
ABV: 40%
Average Price: $30
The Tequila:
This award-winning blanco tequila is made using organically-grown Blue Weber agave that's slow-roasted before being used in the distillation process. Instead of spending a moment in a barrel, it's immediately put into a bottle. It's organic, fresh, sweet, and filled with more flavors than you expect from an un-aged tequila.
Tasting Notes:
The aromas of vanilla, ripe agave, citrus zest, nutty sweetness, and slight fruit are prevalent. Sipping it reveals herbal, mint-like qualities, crisp apples, almonds, and agave nectar. The finish is warming, mellow, and surprisingly complex for a blanco tequila.
Bottom Line:
This organic blanco tequila is filled with ripe fruit and nutty flavors that make it just as suitable as a slow sipper as a mixer into a paloma or any of your other go-to tequila drinks.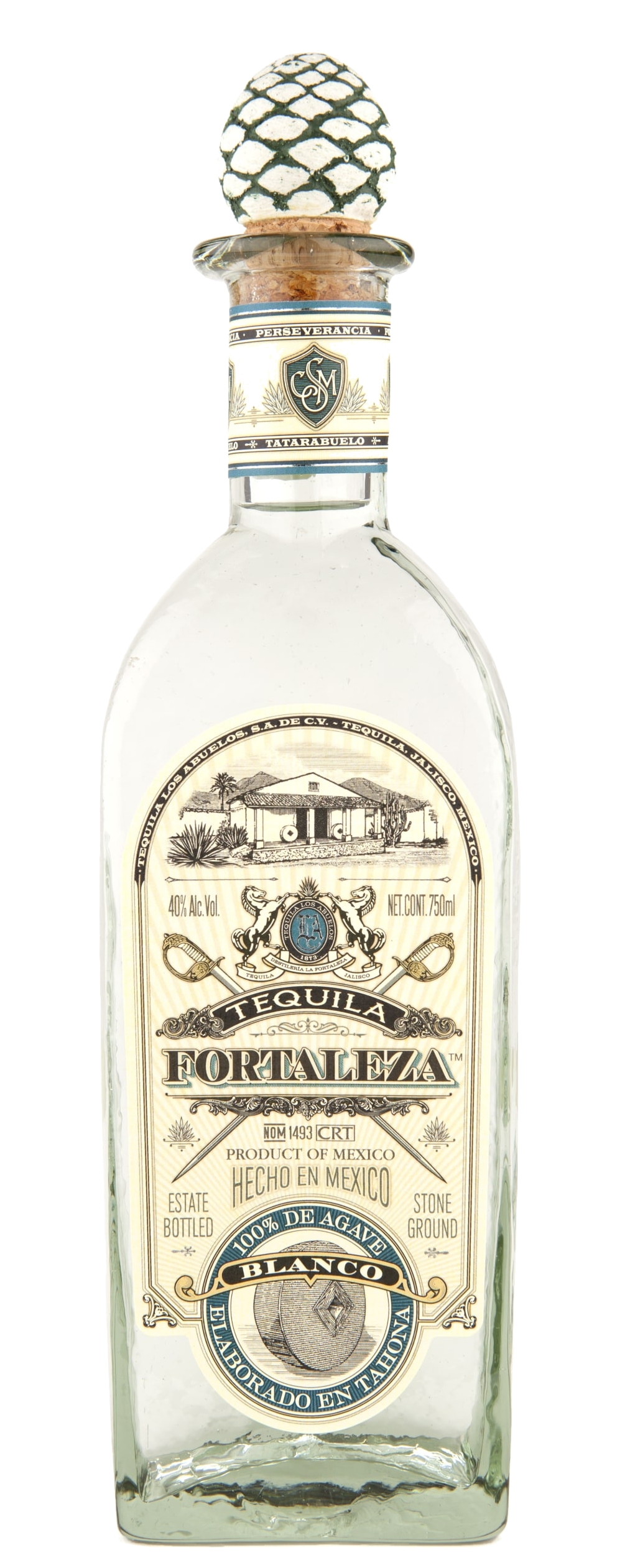 ABV: 40%
Average Price: $50
The Tequila:
This renowned blanco tequila is made with 100 percent stone crushed Blue Weber Agave grown in the Tequila Valley in Jalisco, Mexico. It's double-stilled in copper pots before being added to hand-blown bottles. It's smooth, clear, and filled with citrus and agave notes that make it well worth its slightly higher price tag.
Tasting Notes:
The nose is filled with scents of ripe agave, citrus rinds, vanilla beans, and just a hint of spicy pepper. The palate is highlighted by cooked agave, vanilla, ripe grapefruit, lemon zest, and a slight herbal quality. It all ends with a long, warming finish of sweet agave and slight spice.
Bottom Line:
This complex, swoon-worthy tequila doesn't taste like a blanco. Its multi-dimensional flavor profile is leaps and bounds above the bottom shelf clear tequilas you once drank out of plastic handles.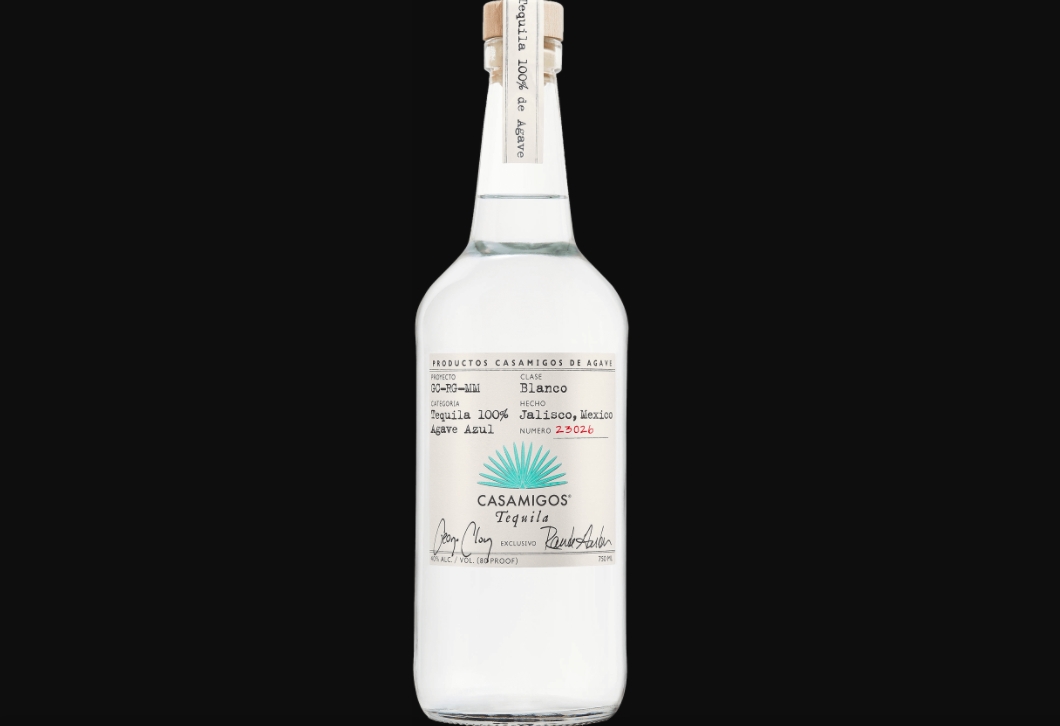 ABV: 40%
Average Price: $50
The Tequila:
George Clooney, Rande Gerber, and Mike Meldman created one of the fastest-growing (and most profitable) brands in all of alcohol with Casamigos. Part of that is the allure of Clooney taking a central role in the advertising. But the biggest part of the brand's success is the juice in the bottle, which is originally from the famed Productos Finos de Agave distillery in Jesus Maria in Jalisco. For this expression, the tequila is masterfully made and then left to rest in stainless steel tanks for two months before bottling.
Tasting Notes:
This is complex on the nose with a hint of mint supporting light touches of roasted agave with a hint of dry sweet grass and a squirt of sweet citrus oils. The palate is, for lack of a better term, rich with fresh green herbs, a light savory edge, and a moment minty gum. The end sweetens from that minty taste back towards the sweet and roasted agave with an almost creamy texture as the taste leaves you ever-so warmed.
Bottom Line:
Celebrity tequila discussions aside, this bottle rules. It's a great cocktail mixer, highball base, or shooter. In fact, you can drink this on the rocks with a twist of lime and you'll be perfectly happy, especially on a hot summer day.
EDITOR'S PICK: Solento Organic Tequila, Blanco (Steve Bramucci)
ABV: 40%
Average Price: $55
The Tequila:
Organic tequila is a commitment. Not just for the drinker, but for the agave farmers and distillers, too. It takes a lot of work and costs a lot of money — it's no surprise that those costs trickle down. That said, Solento was clearly designed with deep care (inside and out) and that's worth paying a premium for.
This expression won a gold medal at the 2020 Bartender Spirit Awards and a Double Gold at the 2019 SIP Awards. Brand founder Taylor Steele — a widely renowned surf filmmaker — created this expression to be smooth and sippable without losing the bright, grassy notes of agave and certainly hit that mark here.
Tasting Notes:
You get lots of vanilla on the nose. It's there from the jump. I asked Steele a few months back what his intent was when meeting with different distilleries and "smoothness" was first and foremost. That comes through right on the first sniff. There are vegetal notes (cut grass, dried in the sun) but no harshness and certainly no astringency.
On the palate, you get green pepper right up front with a mineral-vegetal nature that I always look for in blancos. From there, we get a touch more vanilla and some nice lime-y citrus. The finish is just as smooth as Steele hoped. The spirit coats your mouth and feels… almost oily, in a way that reminded me of vanilla pod.
Bottom Line:
This is the first blanco I recommend for anyone who is new to tequila sipping (vs. shooting or mixing). It's an easy (and yes, smooth) introduction. I also love it in a paloma.
---
As a Drizly affiliate, Uproxx may receive a commission pursuant to certain items on this list.