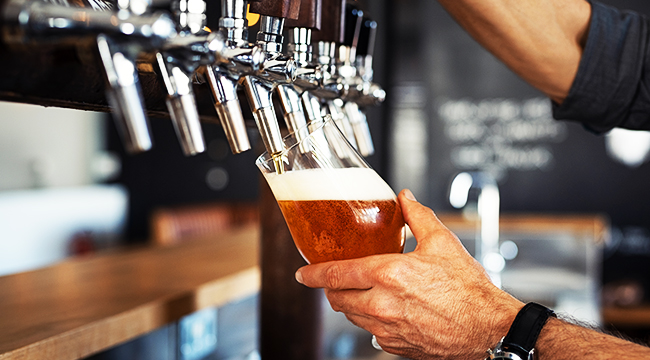 As summer quickly approaches, we're all in search of the best beers for hot weather consumption. Look no further than the classic saison (or farm ale). This summery style's name is French for "season" and that season is that hot, sweaty season that begins in June and ends in September. Technically a pale ale, a farmhouse style beer shares similarities with the hefeweizen (wheat beer) as it's subtly spicy, very fruit-forward, and usually hazy in appearance.
Brewers know all about the summer appeal of the saison. That's why we asked them to tell us their favorite saisons/farmhouse ales to drink all summer long (that they don't make themselves).
Saison Dupont
Martins, brewmaster at North Coast Brewing Company
Without a doubt, the nod goes to Saison Dupont. In 1987, it was the first saison that I had ever tasted. The nose was beguiling — yeasty, peppery, fruity, hops, other aromas that are harder to pin down — enticing me to drink. The beer delivered even more on flavor than I expected from its aroma. It was light on the tongue, quite bitter but refreshing, and, to my surprise, left me a little buzzed.
Almost 20 years later, this beer would inspire North Coast to brew a saison, Le Merle. We didn't want to recreate Saison Dupont, but strived to produce a beer that was equally beguiling. A gold medal at the Brussels Beer Challenge soon after Le Merle's release would indicate that we followed the right muse.

Brewery Vivant Farmhand
John Stewart, director of brewing operations at Perring Brewing
My favorite saison/farmhouse ale I don't make is Brewery Vivant's Farmhand. Very easy drinking with a deep complex flavor profile, making it one of my favorites.
Funkwerks Saison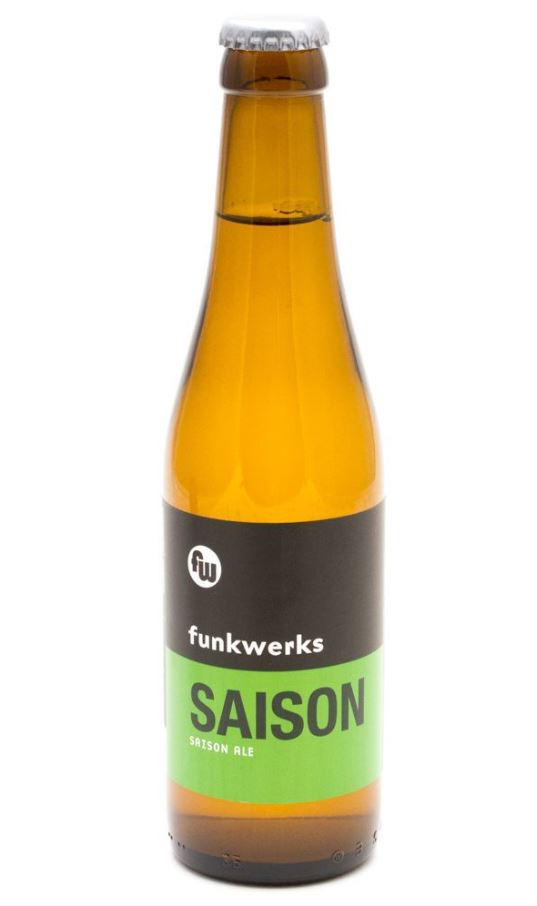 Victor Novak, brewmaster at Golden Road Brewing
I would say Funwerks Saison. Their flagship Saison has everything I'm looking for in a Saison – it's nice and spicy, it has some amazing tropical fruit notes, and it finishes dry and crisp. I love it most to signal spring has arrived, but I can honestly drink it any day at any time and it makes me just as happy.
Brasserie Vapeur Saison de Pipaix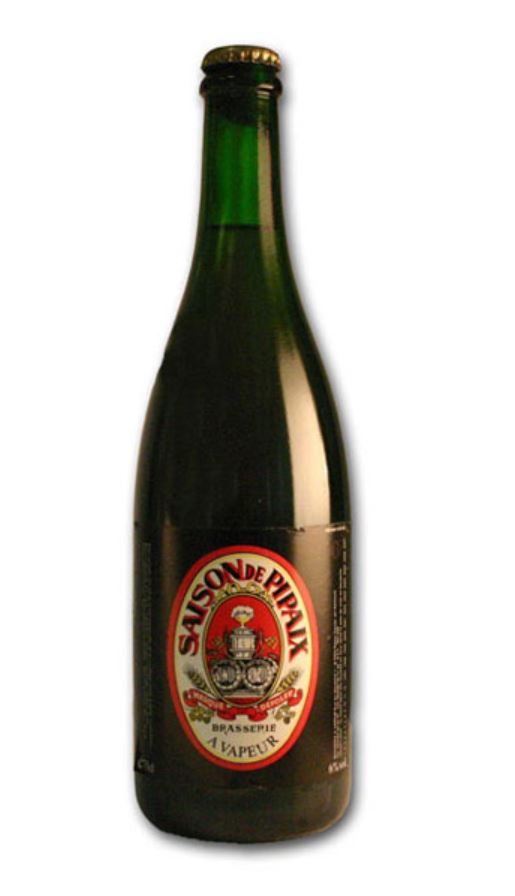 Ross Koenigs, research and development brewer at New Belgium Brewing
Saison de Pipaix from Brasserie Vapeur. It's a beautiful beer with a rich history. It's made in one of the last steam engine powered breweries in the world that dates back to the late 1700's. You could say it's one of the original "mixed culture" saison, but I think they would say they are just making a traditional saison.
It's funky, tart and absolutely delicious.
Saint Sixtus Trappist Westvleteren Blond
Alexandra Nowell, brewmaster at Three Weavers Brewing
It may or may not qualify to some as a "farmhouse ale" but Trappist Westvleteren Blonde by the Saint Sixtus Abbey of Westvleteren, Belgium is a gem. It's my favorite for a few reasons — the first being it's has such a specific sense of place to it. I could never come close to replicating it in a way that does it justice. I love beers with a solid origin story, and Trappist beers embody that concept so beautifully — Westvleteren Blonde being the table beer of the monks who reside at the abbey.
It's so damn drinkable and it invokes happy experiences and fond memories. It's just special to me. Unfortunately, you'll pretty much only find it at Westvleteren, maybe elsewhere in Belgium, or from a friend that was lucky enough to arrive on a day when bottles of Blonde were available for purchase.

Boulevard Tank 7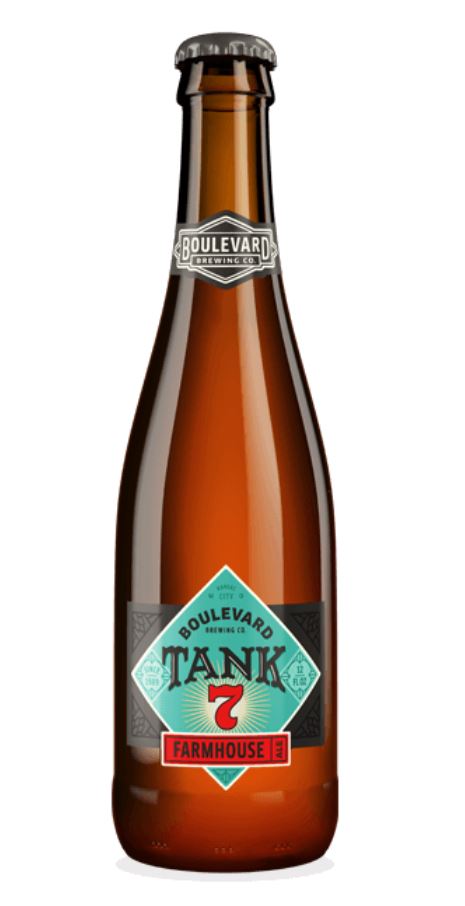 Eric Warner, brewmaster at Karbach Brewing Co.
What's my favorite saison/farmhouse ale I don't make yourself and why? That's a pretty easy one for me. It's Tank 7 from Boulevard. Great citrus notes balanced with a slight amount of funk. It's also a little stronger than most Saisons. ABV value is important to me.
Wild Heaven White Blackbird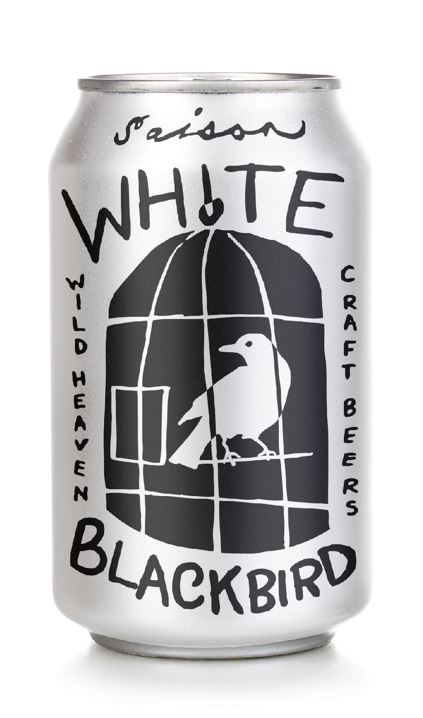 Wayne Wambles, brewmaster at Cigar City Brewing
If we are keeping it local, Wild Heaven's White Blackbird is an immediate thought for saisons. It is what you might expect if Saison Dupont were made in the USA.

Post Backyard Saison
Bryan Selders, head brewing ambassador at Dogfish Head
Funny you should ask, but my choice is Backyard Saison from The Post Brewing Company in Lafayette, Colorado. It used to be called Achtertuin Seizoen. It's crisp and dry, the malt is pillowy soft, hops are spicy, floral and earthy, and the yeast character is restrained, making for a perfectly balanced experience.