There is a decided joy in purchasing gifts. If you have the money to do it and you can come up with a solid idea, then purchasing goodies for the people that you love is a heady rush. Now, we can't help you raise ready money to play Santa, but we can help you come up with ideas for perfect prezzies, especially if you have a culinary enthusiast in your midst. When people are super into food, they love all the tools and resources that allow them to get deeper into that hobby.
And, who better to speak to what a home chef wants than a professional chef?
We spoke to 27 chefs and industry professionals and asked what they want for winter holiday gifts, and they were happy to open up about the things (mostly knives) that they are dying to find under the tree. Surely, it's better to go straight to the source than to find yourself buying some flash in the pan gadget that is gonna end up in the back of a drawer or melted to the bottom of the dishwasher. We want better for you and the chef in your life.
Wesley Grubbs — Chef de Cuisine, Minero (Charleston, SC)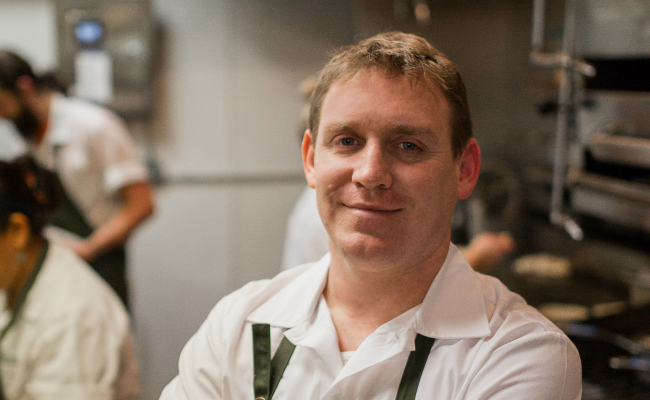 Every chef, whether novice or professional, needs a nice set of copper cookware. Not just any copper, they need Paul Revere Copper Cookware — just like the ones I inherited from my grandmother. Cooking and baking with her are some of my fondest holiday memories as a child. I started out with just one pot and a pan, but my collection has grown to a crepe pan, two fish fry pans, sauce pot, mixing bowl and a skillet. High-end, yet perfect for everyday use, I truly think this cookware brings out the best in cooks and the best in foods. For me, having copper cookware in my kitchen gives my dinner guests a sense of comfort that they are in the hands of a professional chef. It's not only great to use, but polished copper will class up any kitchen, whether it's hanging from a rack or lining shelves along a wall. The shimmering glow of copper brings a smile to my face every day — it's a gift that will never get old.
If you want to go over the top with Revere, pick up a 10-piece set for $259.95.
I think the handmade pieces from Boothill Blades and Boothill Kitchen are so cool. The knives are stunning, and very hard to obtain. The wooden pieces that Boothill Kitchen produces are also fantastic. Kylee from Boothill has made some boards and serving pieces for us at Main Street Meats that are lovely. For Christmas gifts, she is making sets of Kunz style wooden spoons for me to give the guys in the kitchens at Easy Bistro & Bar and Main Street Meats. I think those are fantastic gifts.
Kunz spoons are a kitchen staple, and you can buy a special edition copper one from JB Prince for only $34.90.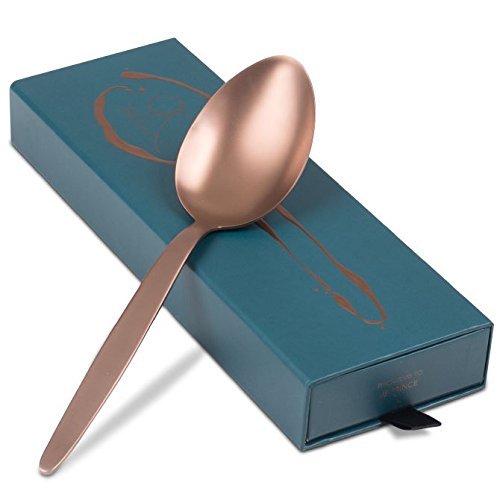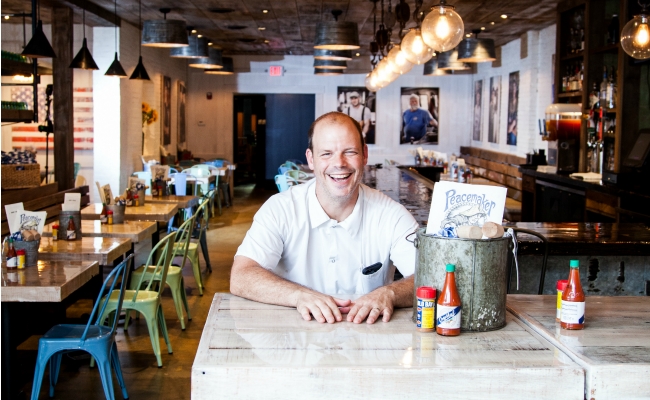 I've got my eye on the electric KoMo Classic Grain Mill I've been seeing in my Instagram feed lately. It's handmade in Austria with ceramic burrs and an attractive wooden housing, sort of classic elegance meets modern technology. You can grind a small amount of grain to any texture, including super-fine, and you can easily change the grind by rotating the hopper on top. I'd love to play around with milling locally grown grains like farro for a special pasta flour. It's easy to take apart and clean, and there's even a liner insert if you're grinding gluten-free flour.
The KoMo Classic Grain Mill is a legit luxury item; any chef recipient would swoon unwrapping it. You can purchase one right now for $539.00.
Mickey Neely — Executive Chef, The Moonlighter (Chicago, IL)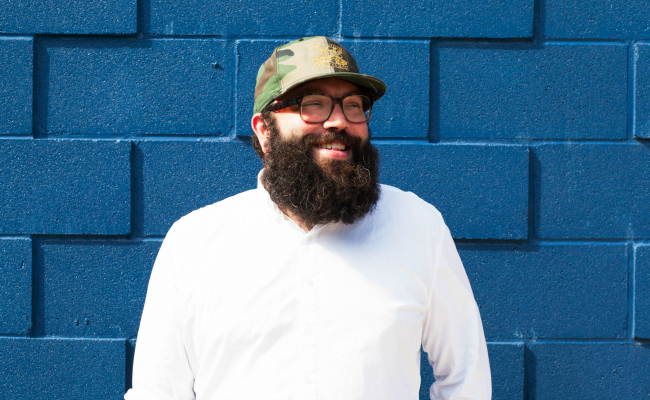 The tool I've had the most fun with this year, by far, is my paella pan. The brand is Garcima. It's carbon steel, which means it has to be washed, dried and oiled after each use. It was inexpensive, easy to clean and maintain. Mine is the 20″ carbon steel pan and I got it off of Amazon for less than $50. I've served from 8 to 30 people with it, and they get STOKED when I bring it to the table. I've mostly made Paella on the grill with it, but have made Arroz Negro a couple of times, too.
Fun for the chefs and for the guests? Score. You can order the pan that makes people stoked for $38.11.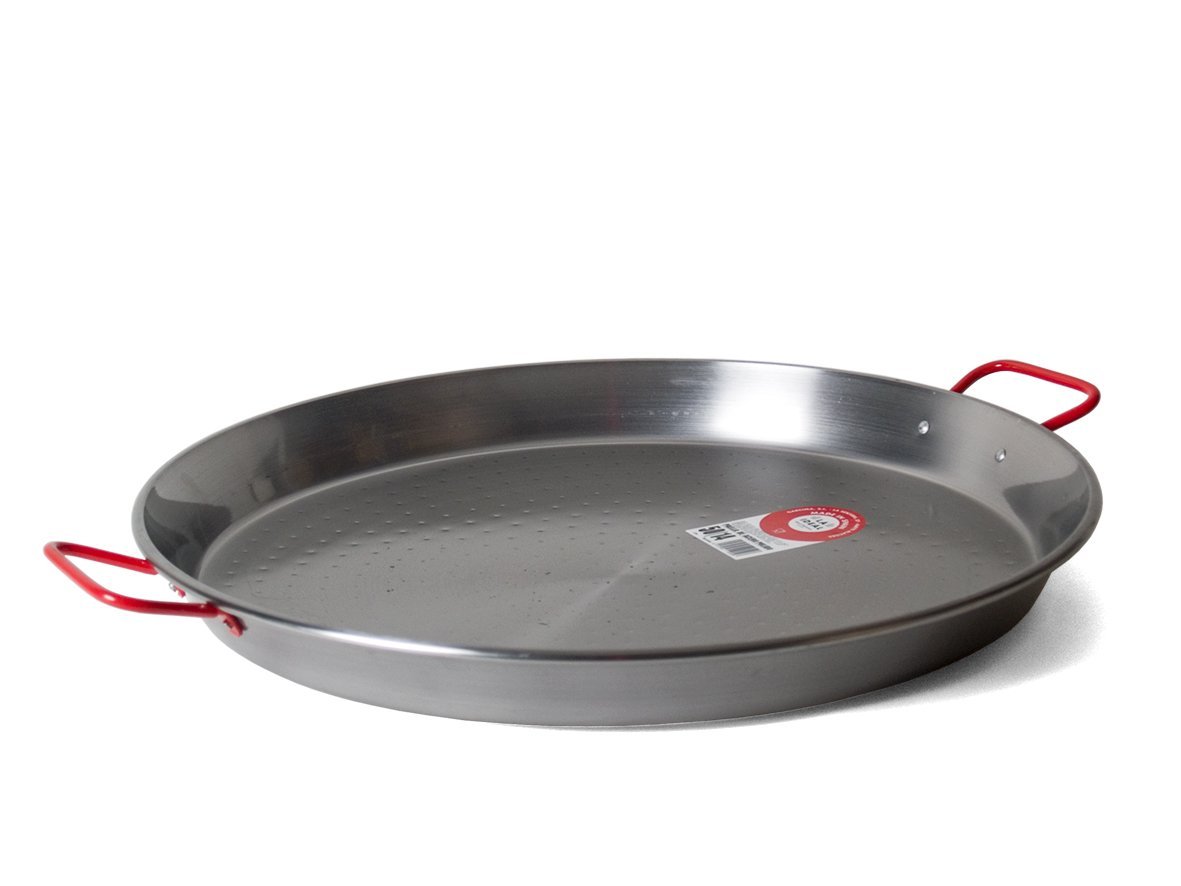 Chef Brian Riggenbach — Partner and Executive Chef, The Mockingbird (Nashville, TN)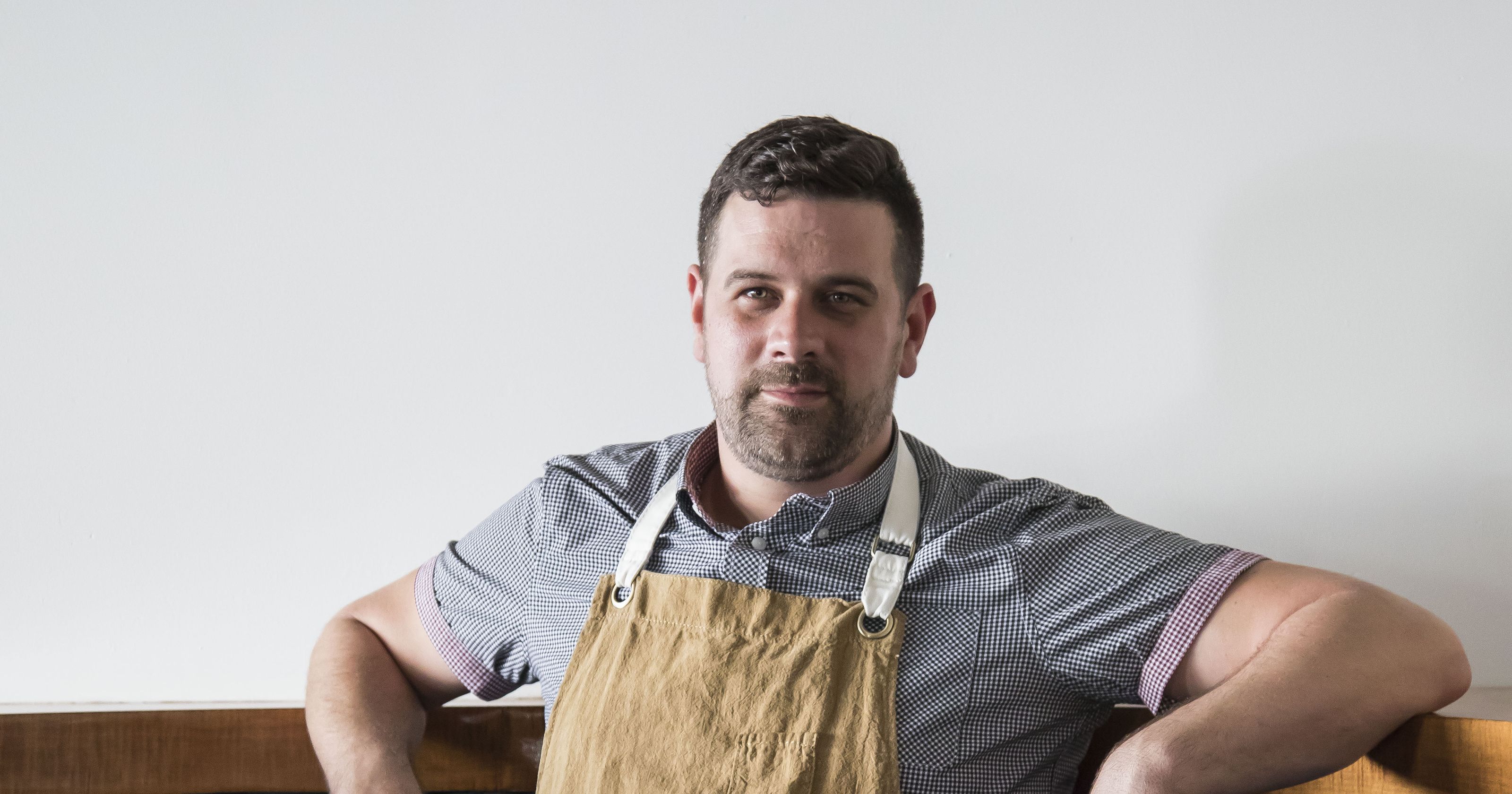 I would say that one of the best gifts for a chef would be a gift card to a local cookware store, somewhere close to where you live so that you can go in and test the knives in person (Nashville's go-to place for us is Davis Cookware & Cutlery Shop). So much goes into a knife, and at the end of the day, it is a very personal and intimate experience. The feel of the blade, the weight, balance, sharpness, and grip are quite variable and very personal to each individual. I have a penchant for Japanese knives, Miyabi and Kamikoto, but again, to each their own. Since you spend so much of your time cutting and holding a knife, this is a natural extension that you need to have the most comfort and ease using. This offers the end user a better experience, ease of use, and more precision in both their craft and employment. This should go in conjunction with a nice sharpening stone set, because the sharper the knife the less you cry!
Sur la Table is a nationwide retailer who specializes in quality cooking supplies. You can snap up gift cards in denominations of $50.00, and $100.00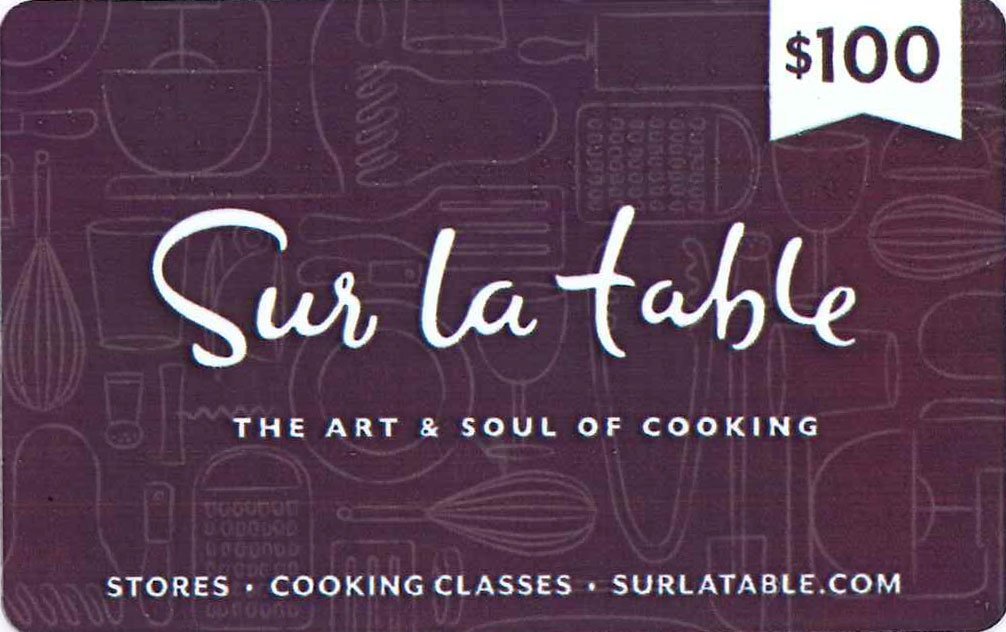 David Caceres — Chef, La Panadería (San Antonio, TX)
A wooden cutting board is a must in a well-stocked kitchen. Not only are they a beautiful addition to a kitchen, but they are a more sustainable option than plastic and have natural anti-microbial properties. They can also last decades if cared for properly. As a baker, I, personally enjoy boards with crumb catchers that are meant for cutting bread, but either way they are a timeless kitchen staple.
This cutting board from RoRo is hand carved from a single piece of sustainable acacia wood and has a hand-cut channel for liquids. It is available for $34.05.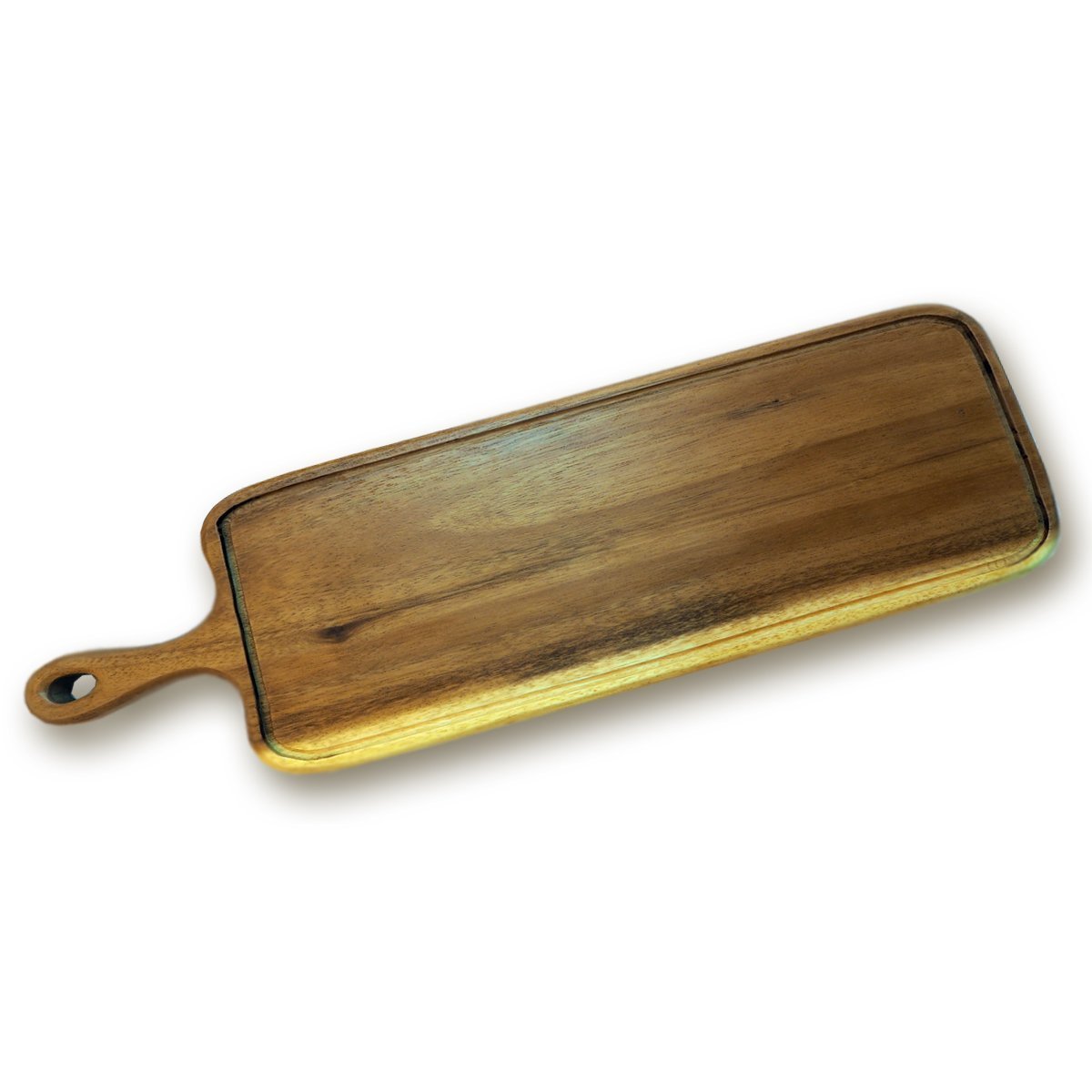 Cody and Samantha Carroll — Chefs, Sac-a-Lait (New Orleans, LA)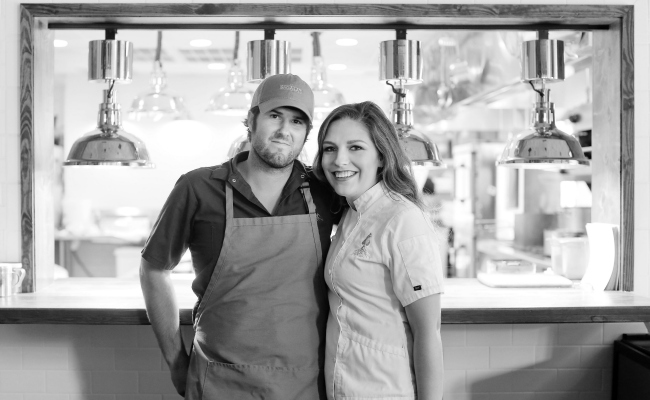 A custom cutting board is always a great gift. Cutting boards don't last forever and will always wear down with time. Chefs are always using multiple cutting boards in their home kitchen. My husband Cody and I are always excited when we get a gift and it is something custom made by a craftsman that tells a story! P.S. don't but them a knife. Chefs are picky about knives because of how they fit in their hands – unless it's a custom-made Bob Kramer. Also adding a link to our favorite cutting board: HDC Walnut Cutting Board.
If custom isn't in your budget, consider a large walnut wood cutting board from Virginia Boys Kitchen. A 17×11 inch model can be purchased for $59.97.
Carl Schaubhut — Chef, DTB (New Orleans, LA)
I have a list of cookbooks on Amazon that I want at all times. I can never get enough. It's all about inspiration. From new chefs using more Avant Garde techniques and ideas to the classic old brigade and textbook "must haves." Cookbooks are always a great go-to gift. I always draw at least one idea or gain a tidbit of knowledge from each book I read, no matter the author or content. Reading about other chef's experiences and influences motivates me and keeps me on my toes. I'm self-taught and not classically trained, so essentially, many of these great books I own were like my own private mentors – Charlie Trotter, Thomas Keller, Jacques Pépin, Emeril Lagasse, and Paul Prudhomme – not a bad list, and I have hundreds more!
You can gift the chef in your life Ad Hoc at Home by Thomas Keller for $35.49.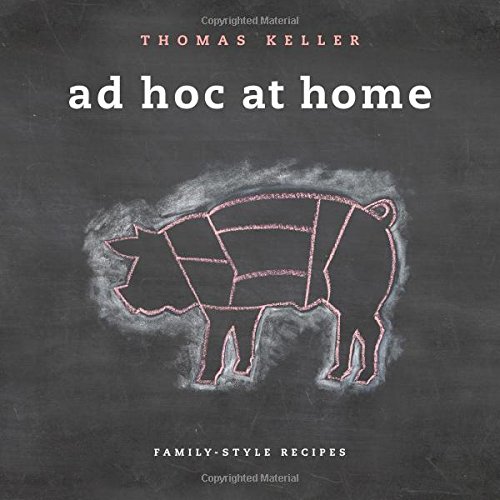 Chef Isaac Toups — Chef and Owner, Toups' Meatery and Toups South (New Orleans, LA)
Spiceologist Spices are a great gift for any chef. Using fresh spices will change your cooking world. Spices lose their flavor quickly, and there's no telling how long those in the grocery store have been sitting on the shelf. But a good spice company makes sure they're fresh. I recommend stuffing stockings with smoked paprika.
For $95, you can provide your favorite chef with an eight-pack of Spiceologist's best-selling spice blends and rubs. It's perfect for people who follow a vegetarian or paleo diet, too.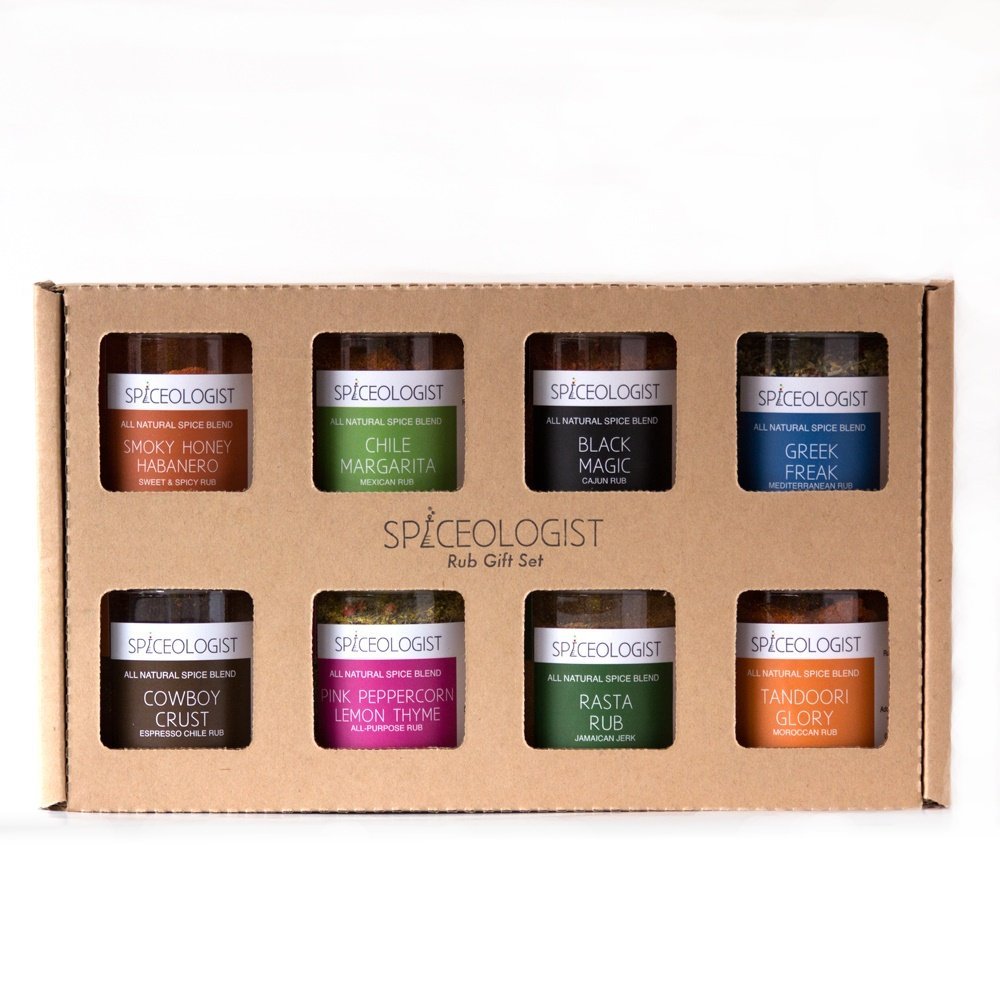 Michael Pirolo — Executive Chef, Macchialina (Miami Beach, FL)
I am a firm believer in the power of a nice set of knives and quality kitchenware that's built to last. My favorite gift to give and receive as a chef is a gift certificate to Korin – an amazing kitchenware store stationed in NYC that specializes in Japanese knives. Korin is located in the heart of lower Manhattan offering the finest knives, kitchen products, and tableware to suit every culinary tradition. I feel these knives and kitchenware products truly bring the highest quality Japanese design to any table, so anyone into cooking and or entertaining can experience the quality of Japanese craftsmanship in their kitchen, home or even restaurant.
If you aren't quite ready for a knife this custom, you can find well-reviewed alternatives. This Zelite Infinity eight inch Japanese chef's knife is $129.97.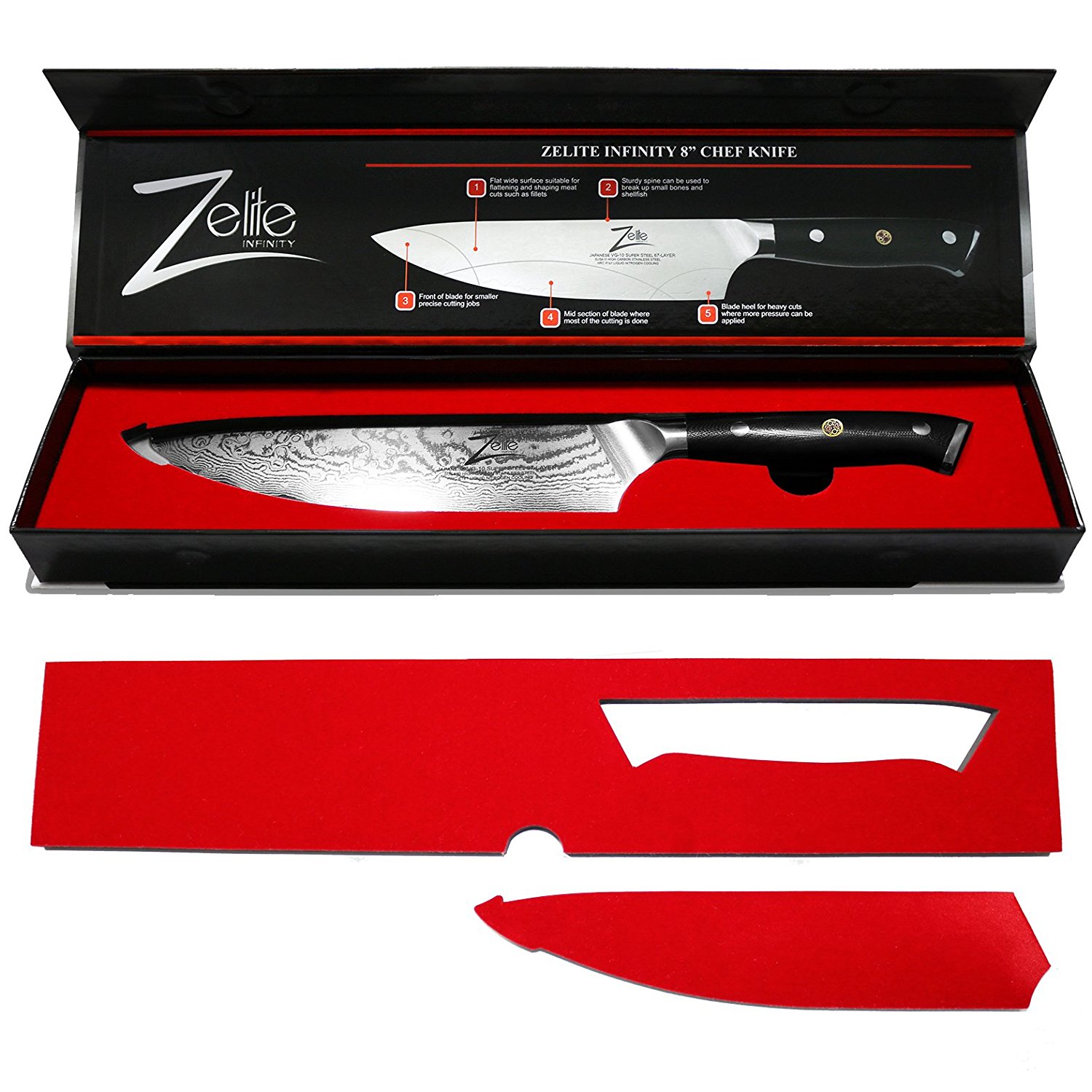 Ronnie Jariyawiriya — Executive Chef, Lure Fishbar (Miami Beach, FL)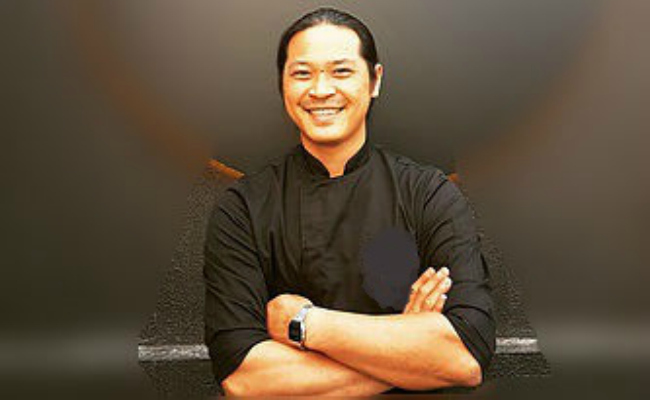 Every chef that works in a bustling kitchen will agree that the best gift that you can give to a chef, especially during the holidays, is a fun-filled, phones-off, 3-day paid vacation so he/she can cook for unappreciative relatives while drinking heavily; but sadly, we all know that will never happen. So, my go-to gift for any chef, self-proclaimed or professionally trained is a really good knife. There are so many custom knife craftsmen nowadays that are more affordable now than they've been. The best places to find good, affordable knives are on eBay and Amazon (as long as you know what you want). Personally, I recommend a custom Buffalo horn handle blue steel Damascus Gyuto.
Chef Jariyawiriya picked a beauty, and for $89.95 you can gift this gorgeous knife to the culinary enthusiast in your life.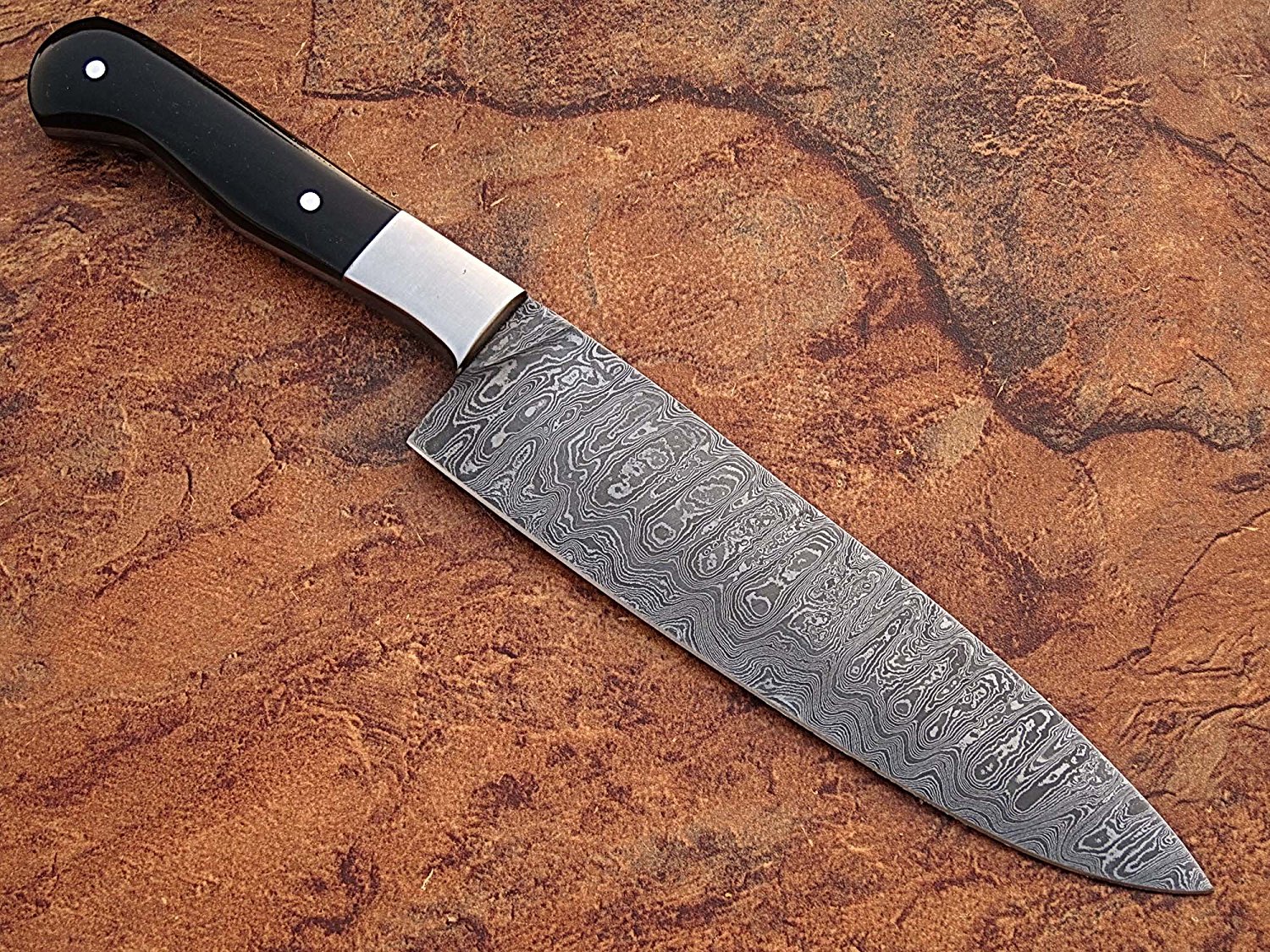 Stephen Ullrich — Executive Chef, The Strand Bar & Grill (Miami Beach, FL)
While there can be an exhaustive list written of kitchen tools that I consider essential and therefore great gifts, I would definitely start with a sharpening stone. Quite frankly this is the single most important facet of cooking is utilizing a very sharp knife. Learning to sharpen can be frustrating but my recommendation is to watch a lot of YouTube and buy a cheap knife and practice on it. Too many home cooks, I find, have these nice knives they bought but never sharpen them, and they become useless and dangerous.
Start with a basic double-sided sharpening stone for $14.99.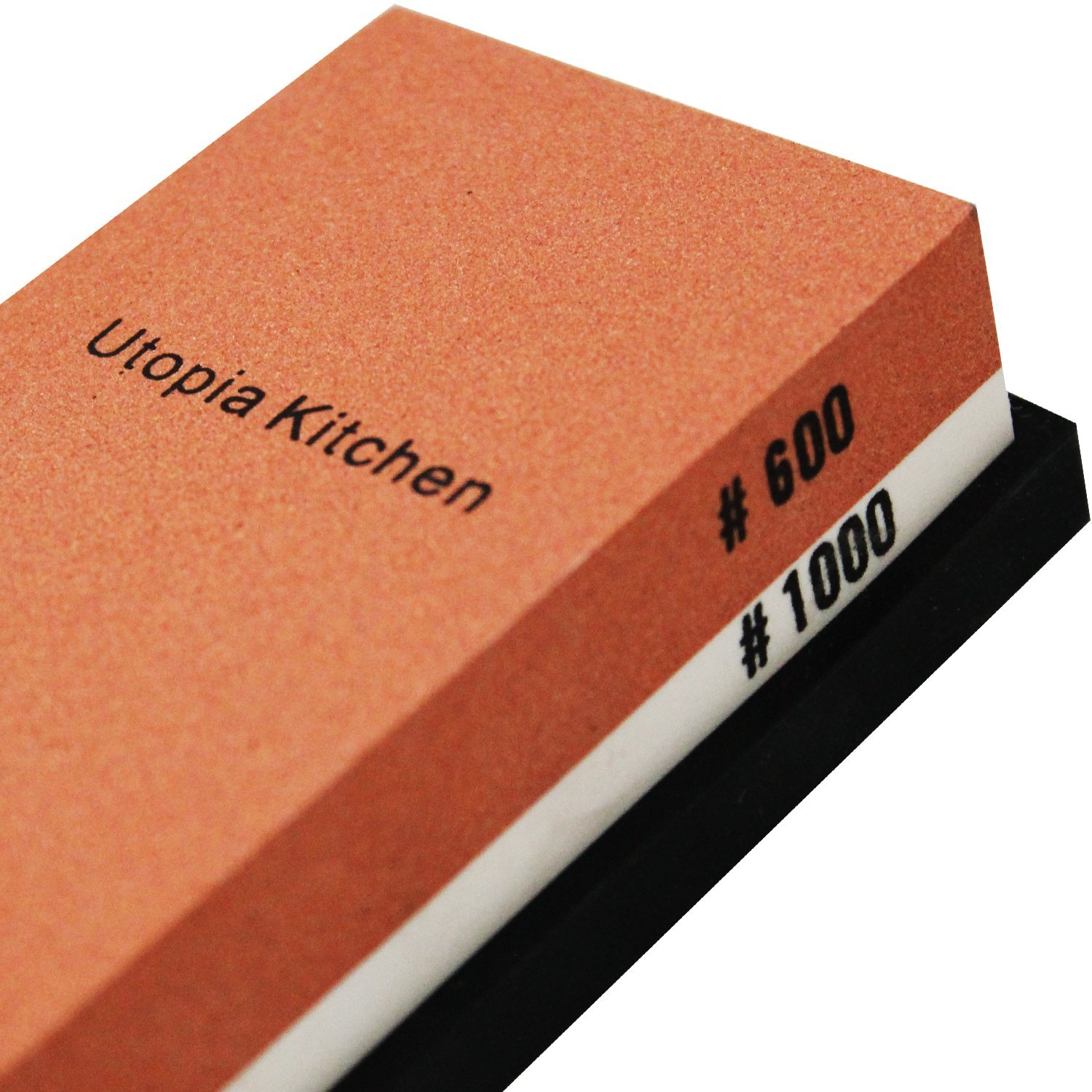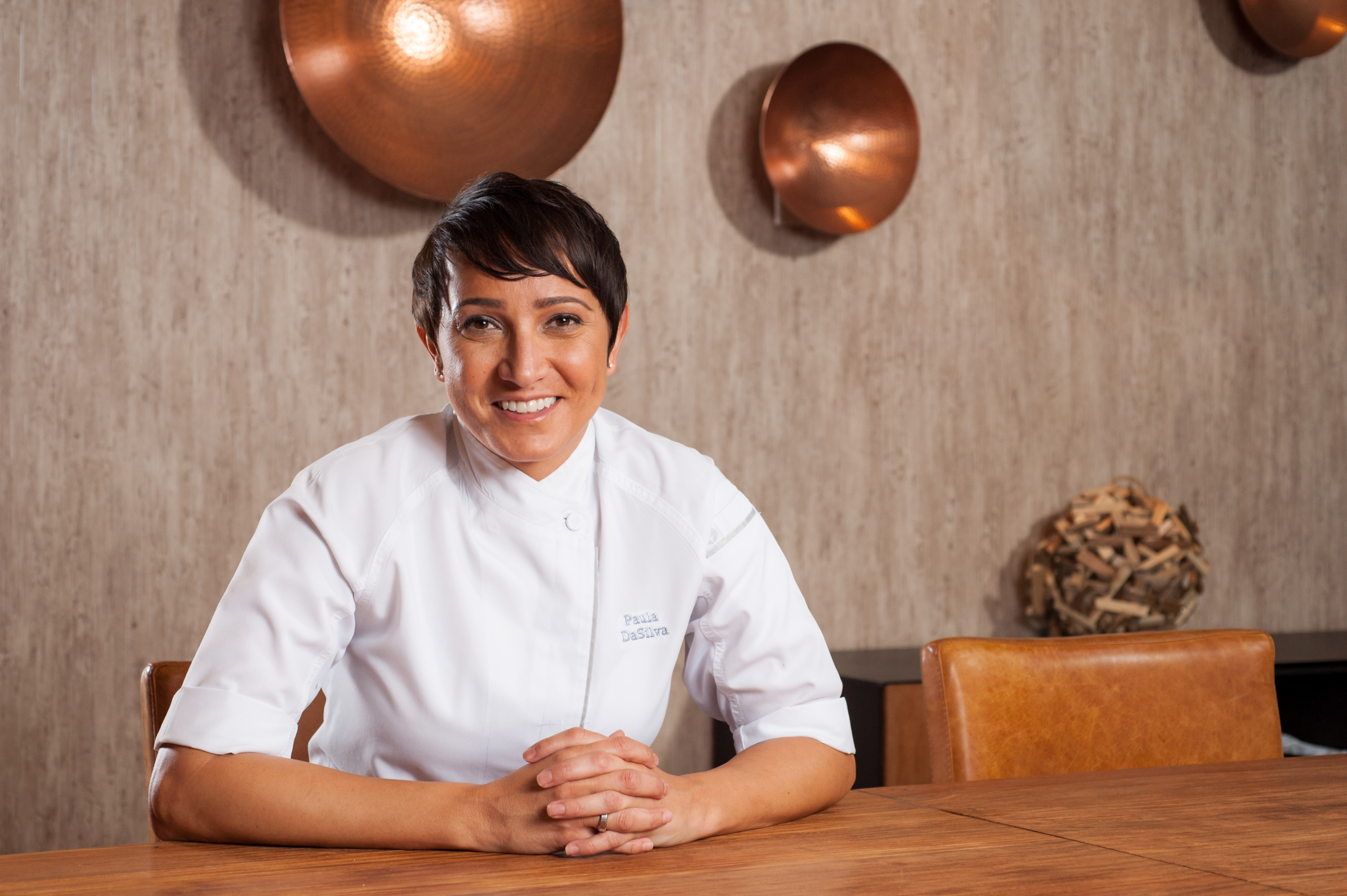 You can never go wrong with a classic Japanese knife or a cool brand-name apron, but one other thing I have taken a liking to lately are socks! I have to wear socks every day with my work shoes and I go through a bunch of them. I was always the proper 'black sock' kind of chef for many years, but recently, I like wearing fun colors, weird patterns and designs. Let's face it – we are on our feet all day long, we need something cool on our feet too!
Sock It to Me makes the best fun socks out there. These Cat Scratch ones would make a great stocking stuffer for $11.50, or cruise Amazon for other designs.
Jim "Jimmy" Pastor — Executive Chef, Rusty Pelican (Key Biscayne, FL)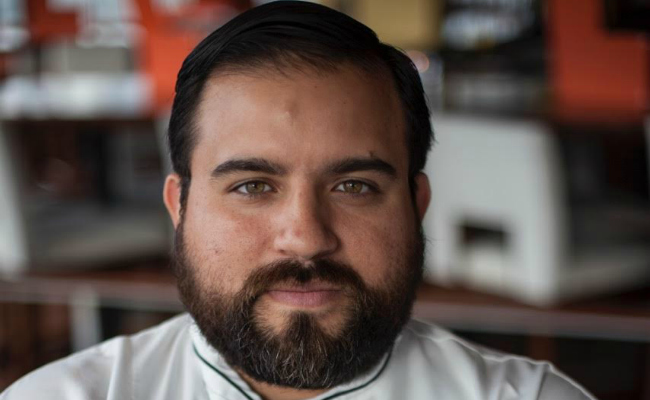 Considering all the gifts I've received over the years, I would have to say that the KitchenAid mixer would be the best. Why? Well because it gives me, as a chef, the ability to do restaurant-quality dishes at home. Sometimes we don't have the arsenal of gadgets that we have at the restaurant but with a Kitchen Aid's help that changes. We can roll fresh pasta quickly, grind meat for sausages, or even make ice cream! While it is a bit expensive it's worth the initial investment and something that will last you for a very long time.
A classic black model is good for the serious chef and runs $189.00, but for real fun, go for the artisan model in sea glass at $299.00.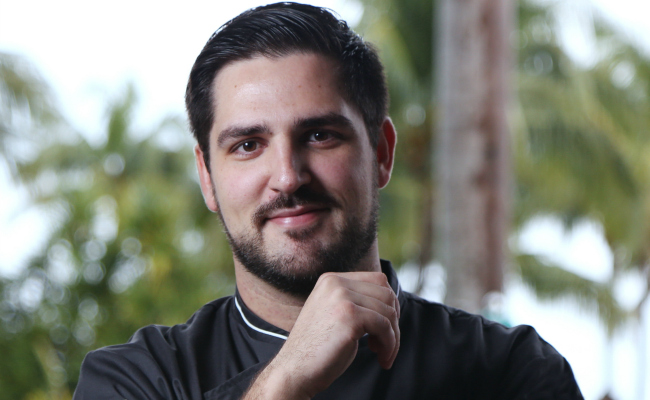 If I were to choose the gift of all gifts, it would have to be a Thermomix. I remember the day when one of the company representatives gave us a demo. She dropped three whole nutmeg into the unit and within seconds it was pulverized into a powder! To know that a machine can heat and cool itself, while still having the capability of grinding anything imaginable absolutely fascinates me. The Thermomix is so versatile that you can toast spices, make soup, bread and create velvet textured purees, airs, and mousses.
A Thermomix is over a grand, so you are really, really going to have to love your chef.
Fabio Viviani — Owner and Executive Chef, Siena Tavern (Chicago, IL)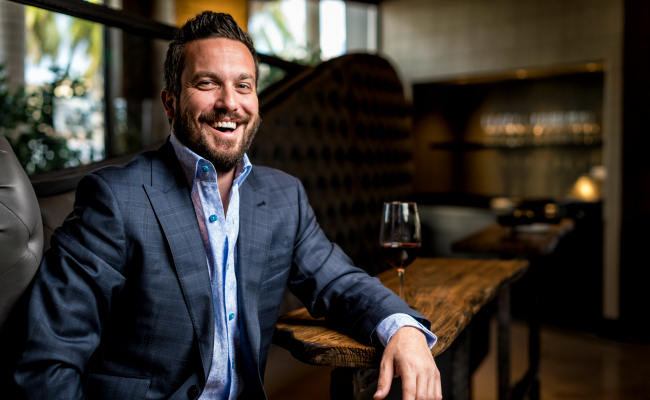 I suggest a KitchenAid spiralizer because you can do so much with it! All you have to do is attach it to your stand mixer and you can do everything with this guy—peel carrots, core apples, you name it! Plus, this spiralizer also makes veggie ribbons and I love mixing them into my pasta dishes.
If your chef already has a KitchenAid mixer, you can gift them an accompanying spiralizer for $59.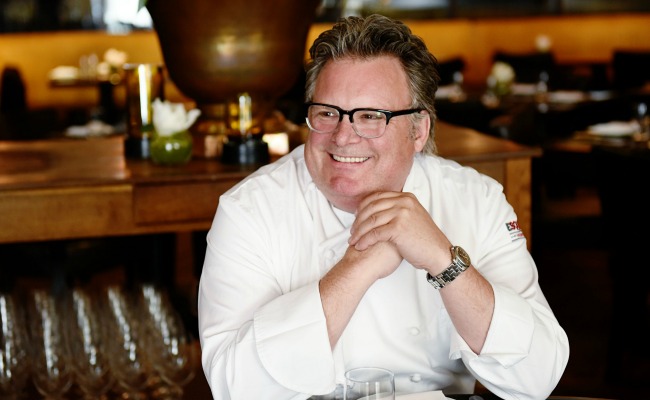 Chefs are on their feet all day, so a great gift for the chef in your life is a gift certificate to a luxurious spa or salon for a pedicure and foot massage. Better yet, I would recommend arranging for a gift card that entitles him or her to a monthly pedicure and foot massage for an entire year. Quality time at the spa will be an especially relaxing and revitalizing experience for a chef who is standing and running around the kitchen for hours on end. Happy feet, happy chef!
For an at-home option, gift the Zyllion deep tissue shiatsu foot massager with heat for $149.95.
Tracy Chang — Chef and Owner, PAGU (Cambridge, MA)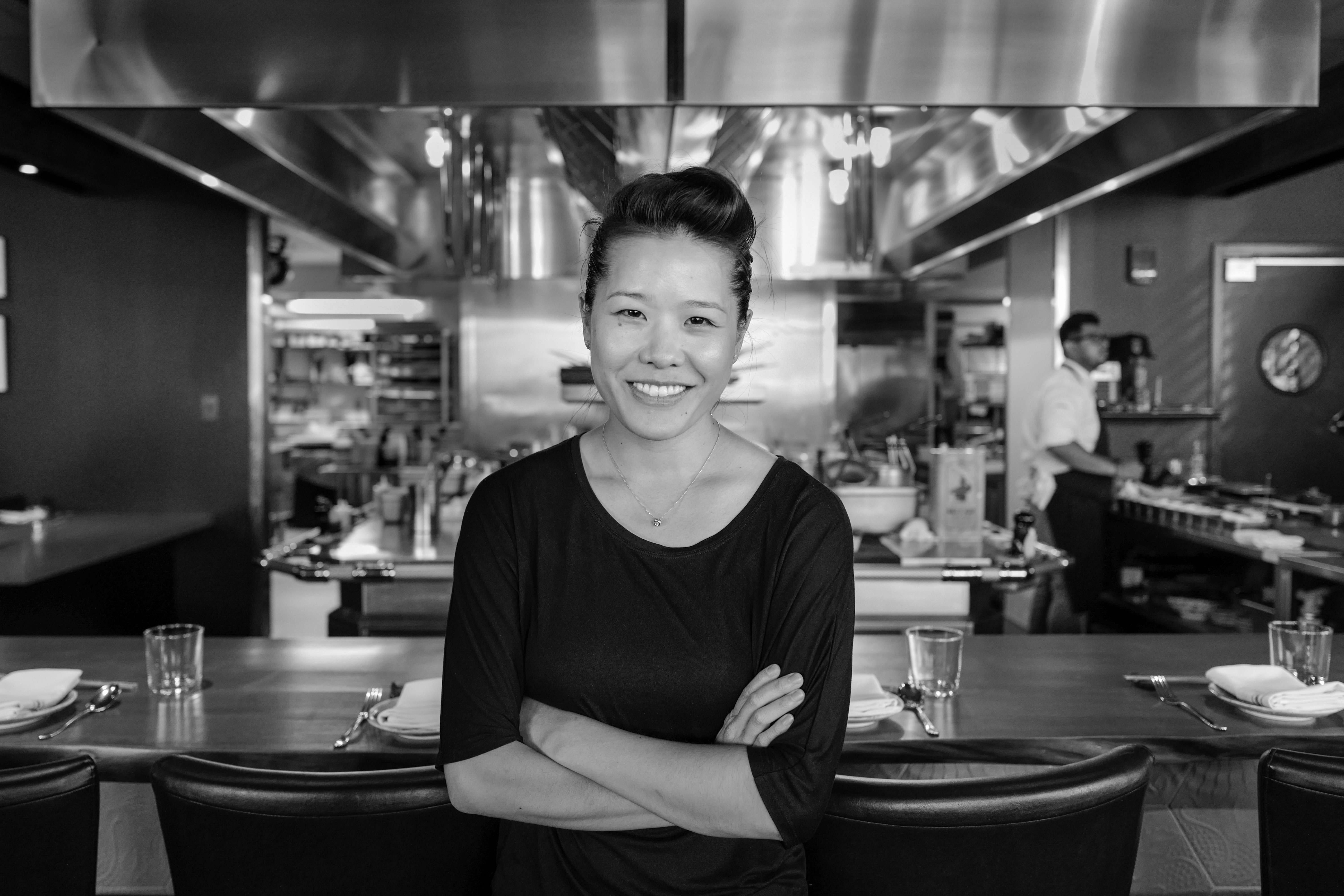 One of the best gifts for a chef is excellent Spanish olive oil. At PAGU we use La Laguna de Fuente de Piedra's Videuña olive oil for finishing a lot of dishes such as the avocado ikura pintxo, shiitake a la plantxa, pan con jamón, mushroom mazemen, etc. I'm always excited when people gift me Spanish olive oil. I use it every day, it's good for me, and I'm reminded of that person each time I use it.
Consider choosing an award-winning olive oil from Cordoba, Spain for $33.
Navjot Arora — Executive Chef and Co-owner, Old Monk (New York, NY)
A traditional stone mortar and pestle would be the ideal gift, as this is one tool that can take a chef back to his or her roots. The simple joy of making a chutney, or a curry paste without using any modern day heavy duty blenders can be a very soothing way to reconnect with the joy of making food. I'd recommend a stone mortar & pestle over a metal one because it can be used to make chutneys and pastes, as well as to prepare freshly ground spices. The metal version is really only usable for spices. A few delicious items the chef could prepare include mint-cilantro chutney or curry leaf-garlic chutney.
The chef in your life can go chutney crazy with an eight-inch granite molcajete for $13.99.
Alex Moreno — Chef, Habana (Costa Mesa, CA)
In my opinion, the best gift you can give a chef would be two things. A beautiful Japanese knife with a mirror polish is super sexy; there is nothing better than having an amazing knife in your arsenal. Pull it out and use it to butcher anything. The other would be a Kobe beef ribeye 40ish ounces, bone-in please! What a pleasure to cook an amazing piece of meat like that and then use your sexy knife to carve it … BEST DAY EVER!!
There are a lot of Japanese knives on this list, so consider deviating a bit from the recommendation with a Japanese cleaver for $16.98.
.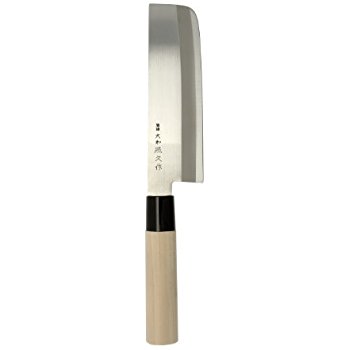 Perry Pollaci — Chef, Firefly (Studio City, CA)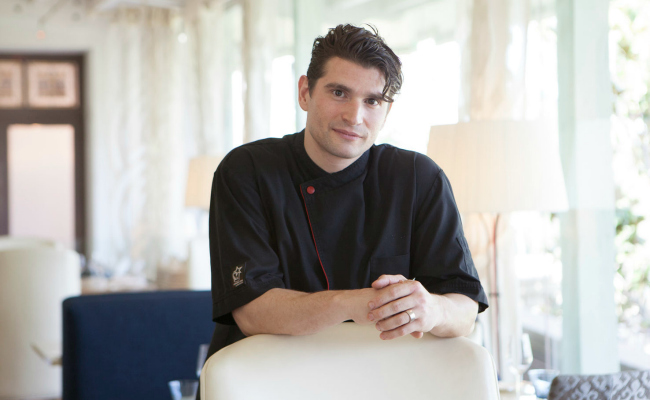 As a chef and a new (ish) father, I'm constantly on the go. From late nights at the restaurant to early morning with my son, coffee is a must in my life. On my wish list is a Nespresso Machine for my house. I love the variety of flavors, and it's fast and easy to clean. When I'm at Firefly, I utilize a French press with Lavazza and steep it with cinnamon to enrich the aroma and taste. Any chef would welcome a gift involving strong coffee or something caffeinated.
To keep your chef buzzing all day long, grab a Nespresso Vertuo coffee and espresso machine by Breville for $157.49.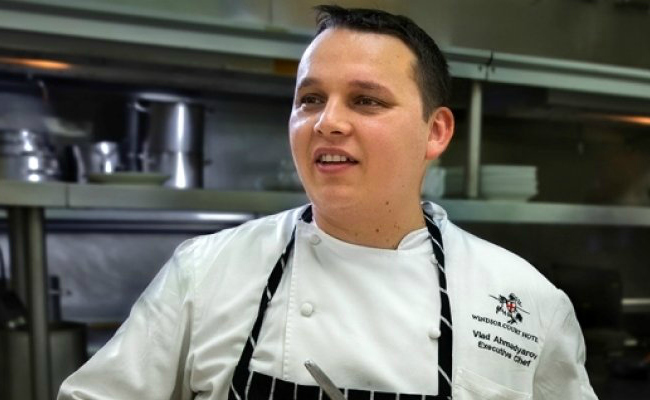 It seems like the obvious choice, but chefs are always looking for newer, better, sharper, sexier knives. Knives are to chefs what golf clubs are to golfers: essential tools that come in a variety of styles and shapes and also have very specific uses. Just like golf clubs, chef's knives are constantly undergoing technological innovations to make them sturdier and more effective. And much like golfers, chefs are always looking for tools that will help them elevate their game. Global, Shun, and Wusthof are all popular brands with many kitchen professionals.
You can't go wrong with a classic six inch utility knife from Shun for $104.95.
For me, it is one of the "of the month" clubs. I especially like Zingerman's Bacon of the Month club as well as the Pig of the Month club. I like the idea of having something delicious to eat that would normally take a long time to produce without having to put in the work to achieve it. As a chef, I work long hours and more often than not we don't want to slave over something like BBQ, which can take several hours to do correctly. The POTMC offers several types of BBQ pork, from bacon to ribs, all of which are available in various tiered packages. Zingerman's offer different types of bacon as well and it's always exciting to see what flavor is coming out next.
If you really want to Zingerman it up, accompany a meat of the month present with the Zingerman's Guide to Good Eating for $14.25.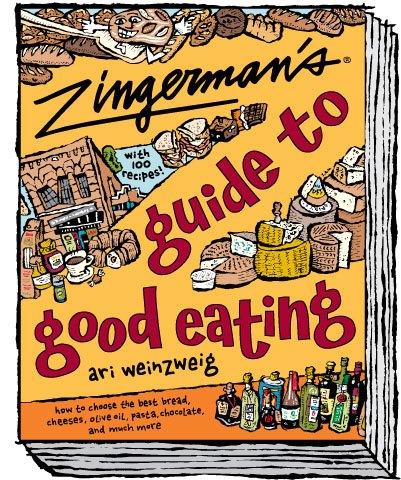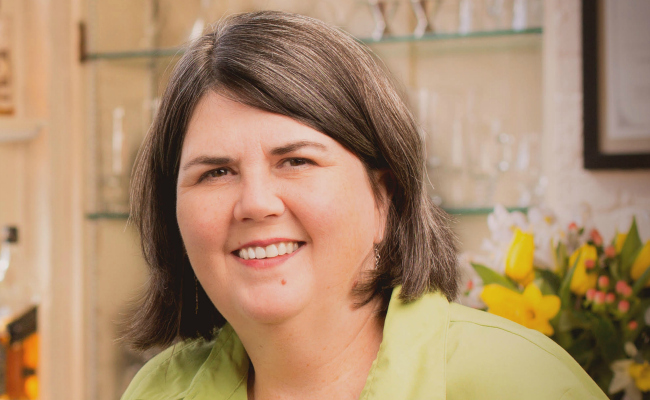 My favorite place to cook is at home, but like all chefs and many moms, getting the time to find great ingredients for my home kitchen can feel impossible. I love the gift of olive oil. A close friend has been giving me a large 3-liter tin of fantastic single-source, extra virgin olive oil from a small producer he met while on a trip to Italy. The thoughtfulness of this gift touches me each year, and the quantity keeps me in good oil for months! You can peruse the winners of the New York International Olive Oil competition online at bestoliveoils.com and even pick out a couple to purchase.
In Kentucky, we often love to give a really nice bottle of bourbon at the holidays. You'll have to check shipping laws for your state, but giving the gift of a premium spirit or a sampling of different bourbons with a set of bourbon tasting glasses would be a great gift. The website kyforky.com has some great bourbon glasses along with funny t-shirts and socks for your Kentucky theme. I sent a close friend and chef from Kentucky (but now in LA) a box of Kentucky favorites: country ham from Broadbent ham, Weisenberger stone ground grits, Weisenberger white cornmeal, Country Rock sorghum, Ruth Hunt Bourbon Balls, local honey and a jar of blackberry jam.
The gift of a stocked Chinese pantry is another favorite of mine, one which my mother used to love giving to me. She'd fill a big box full of great soy sauces, (try Bluegrass soy sauce – brewed in Kentucky and made from non-GMO soybeans grown in Kentucky), Shaoxing cooking wine, black rice vinegar, white rice vinegar, Sichuan peppercorns, sesame oil, dried fermented black beans, several different kinds of rice, hoisin sauce, oyster sauce, preserved vegetable, dried chilies, dried wood ear mushrooms, and dried shiitakes. Sometimes shopping for this gift is as much fun as receiving it! Many times, you can also find very reasonably priced chopsticks, bamboo steamers, woks, hot pots and serving bowls in Asian food markets. All make great gifts, and I still stir-fry each week with the wok my mom gave to me almost 20 years ago.
Once you have gathered your Chinese pantry ingredients, consider adding a bamboo gyoza steamer. This 10-inch model comes with two tiers and sets of wooden chopsticks for $15.95.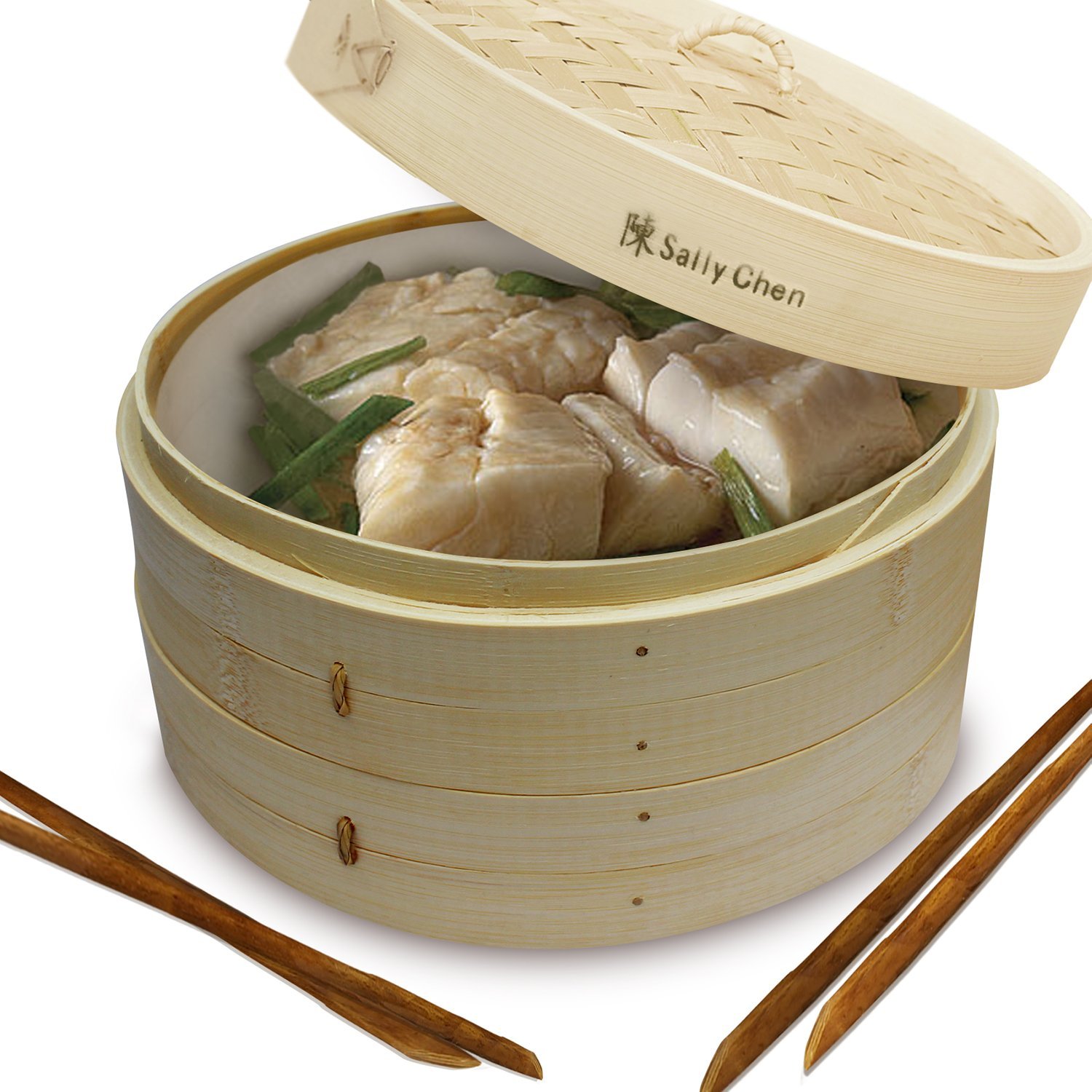 The best gift for a chef would be a journal or a book. I think it is so important for chefs to take the time to document their stories and their lives. As a chef, I journal the food that I create and the inspiration I discover in my travels. For me, it offers the opportunity to learn, relate to other chefs, see other techniques that are being developed or practiced, and in the end, really shows a sign of support from the person who is gifting the journal.
When it comes to journals, you can't go wrong with Moleskine, and their recipe journal is just what the chef needs. You can purchase one for $16.42.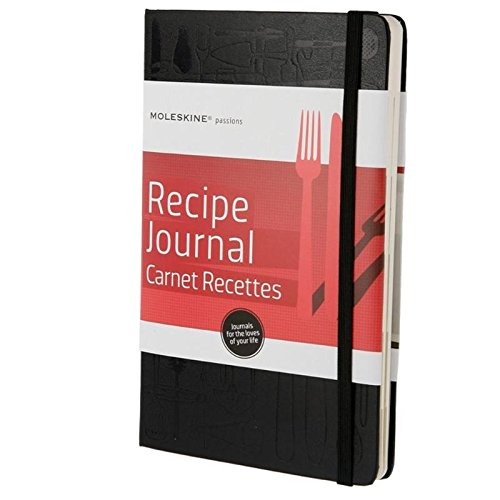 Mike Grant — Executive Chef and Owner, Coastal Kitchen (Dana Point, CA)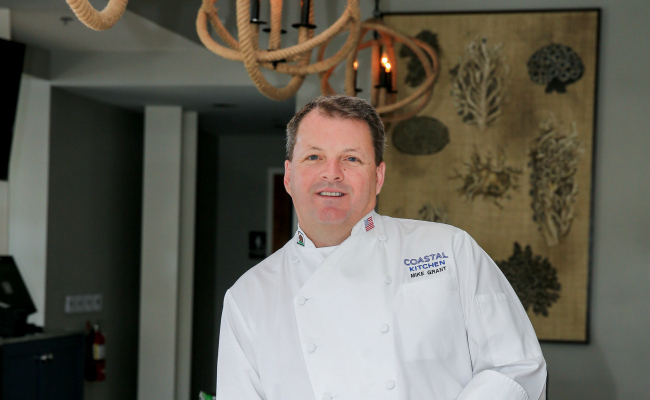 Cookbooks are by far the single best gift to give a chef. I can't get enough of cookbooks. Old and new. I enjoy reading the stories behind the recipes. It's a great way to learn a little about each culture of cuisine. The forwards of most books tell great stories. The Red Rooster is a good example. Some cookbooks are purely educational. I refer to my copy of The Professional Chef from time to time to tweak out my techniques. Some are inspirational – The Del Posto Cookbook and Ad Hoc at Home. When focusing on our first menu at Coastal Kitchen, I found great ideas from The Beach House Cookbook and Coastal Living Cookbook. Some of these cookbooks can be expensive and I look forward to finding these new "toys" wrapped and under my tree every year with the same excitement I remember opening presents as a child!
The Del Posto Cookbook is a gorgeous text and makes a thoughtful gift for any chef. Purchase one for $34.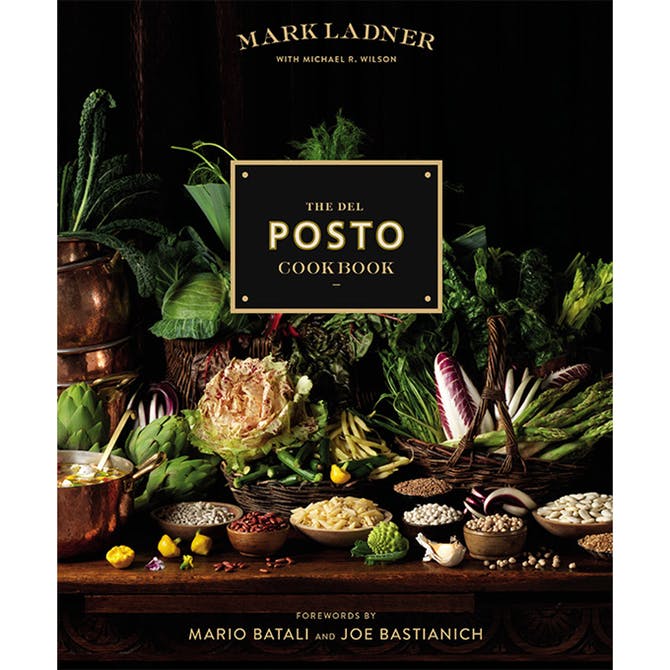 As an Amazon Associate Uproxx may earn commission on qualifying purchases.