When it comes to American condiments, none is more popular, more beloved, and more controversial than ketchup. Bright, sweet, and tangy with a hint of subtle umami complexity, it's a classic pairing for all things fast food. A natural fit on burgers and fried potatoes (or onions!) and perfectly acceptable on a quality hot dog, ketchup even has a place on the breakfast table, pairing great with eggs, breakfast burritos, and hash browns. Plus it's a key ingredient in endless secret sauces.
The simple tomato-based condiment is clearly versatile. But as someone who reviews a lot of fast food and is often exposed to the same two brands, Heinz and Hunt's, I began to wonder: What else is out there?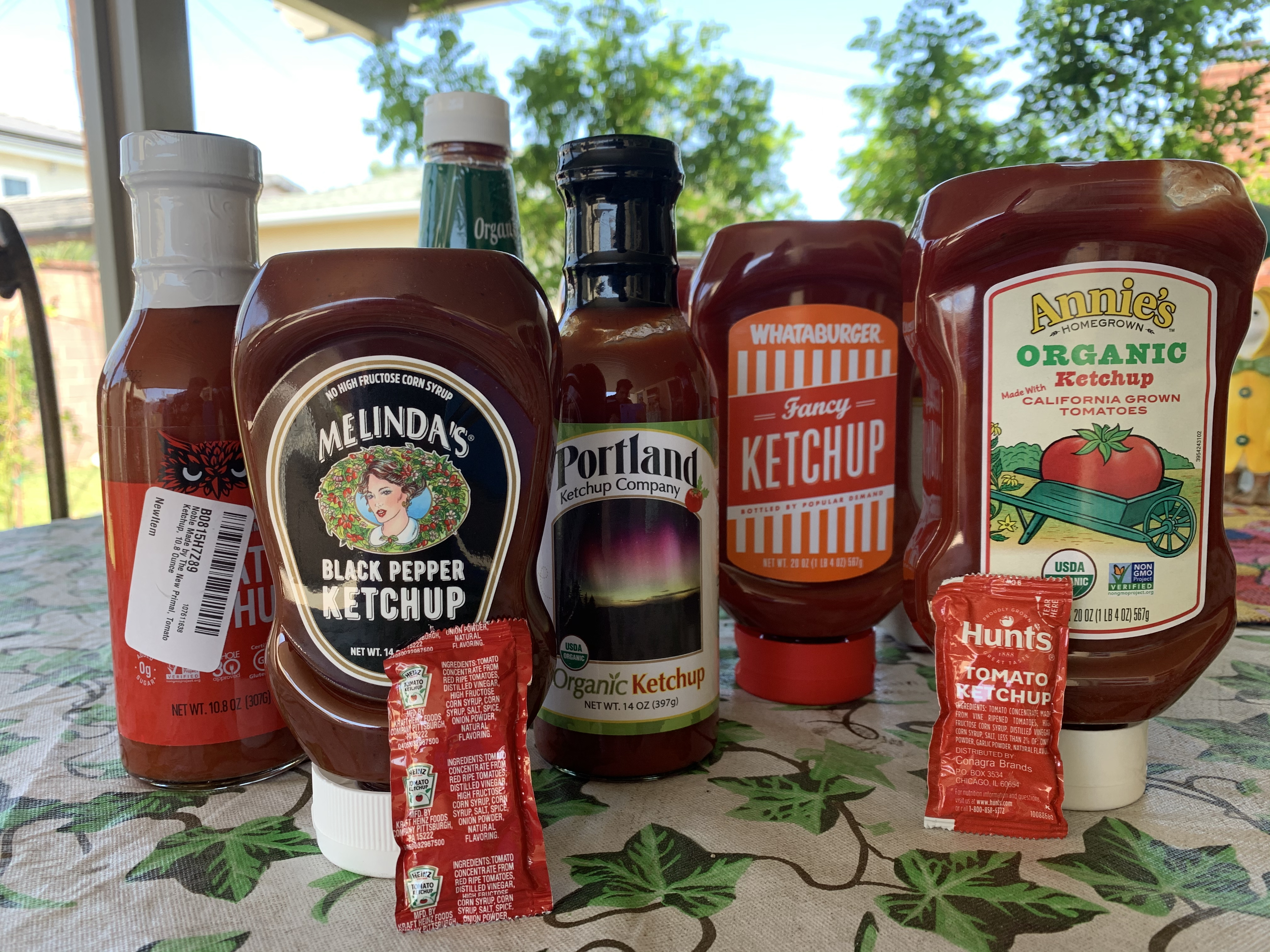 As you can see, the answer is "plenty." The sector seems to have found rejuvenated interest from established brands and industry upstarts in recent years. But with so much sense memory playing on the palate, especially when it comes to the "Big Two," I knew this ranking would have to be done blind. So I bought a bunch of random ketchup bottles from multiple grocery stores in my area — and took some Heinz and Hunt's ketchup packets from my sizeable junk drawer collection — and had my girlfriend squeeze out a dollop from each onto a plate, four at a time, in random order.
Using ketchup's greatest pairing partner, the french fry, I then tasted each dollop, jotted down a few tasting notes and impressions, and gave each one a rating from one to five. To cleanse my palate, I swigged Coke from McDonald's, where I also got the fries.
Clearly, I'm not messing around.
With tons of reps under my belt, I went into this sure that I'd be able to pick out Heinz and Hunt's by sight and smell. I was absolutely wrong. Honestly, I could hardly tell any of the brands apart before tasting them — they were all just subtly different shades of red and smelled generally the same.
The actual flavors of the 11 different brands were definitely unique, though. Read on to see which tasted best.