In the world of grocery store shopping, there are only two types of olive oil consumers. Either you always reach for that one reliable bottle that fits into a price point you're comfortable with, or you endlessly cycle through different bottles in an attempt to find a brand that stands out. The problem is that since you likely only keep a single bottle in your pantry at any one time — if you have more, la-ti-da, Mr. or Ms. Chef! — you never actually remember to note the differences between brands. Meaning that your olive oil experience varies plenty, but it takes years of random selections to lock in on a brand you love enough to actually seek out.
To save you some time, I decided to bite the bullet and buy up all the Extra Virgin Olive Oil (EVOO) at my three local grocery stores, then taste it at the same time. Blind! Would I be able to recognize their differences at all? Would I just write "earthy" or "grassy" for every single tasting note? Would the whole experiment prove that my palate isn't sophisticated enough to be considered a fried chicken sandwich and french fry expert after all?
To embark on this task, I cut up some sourdough bread.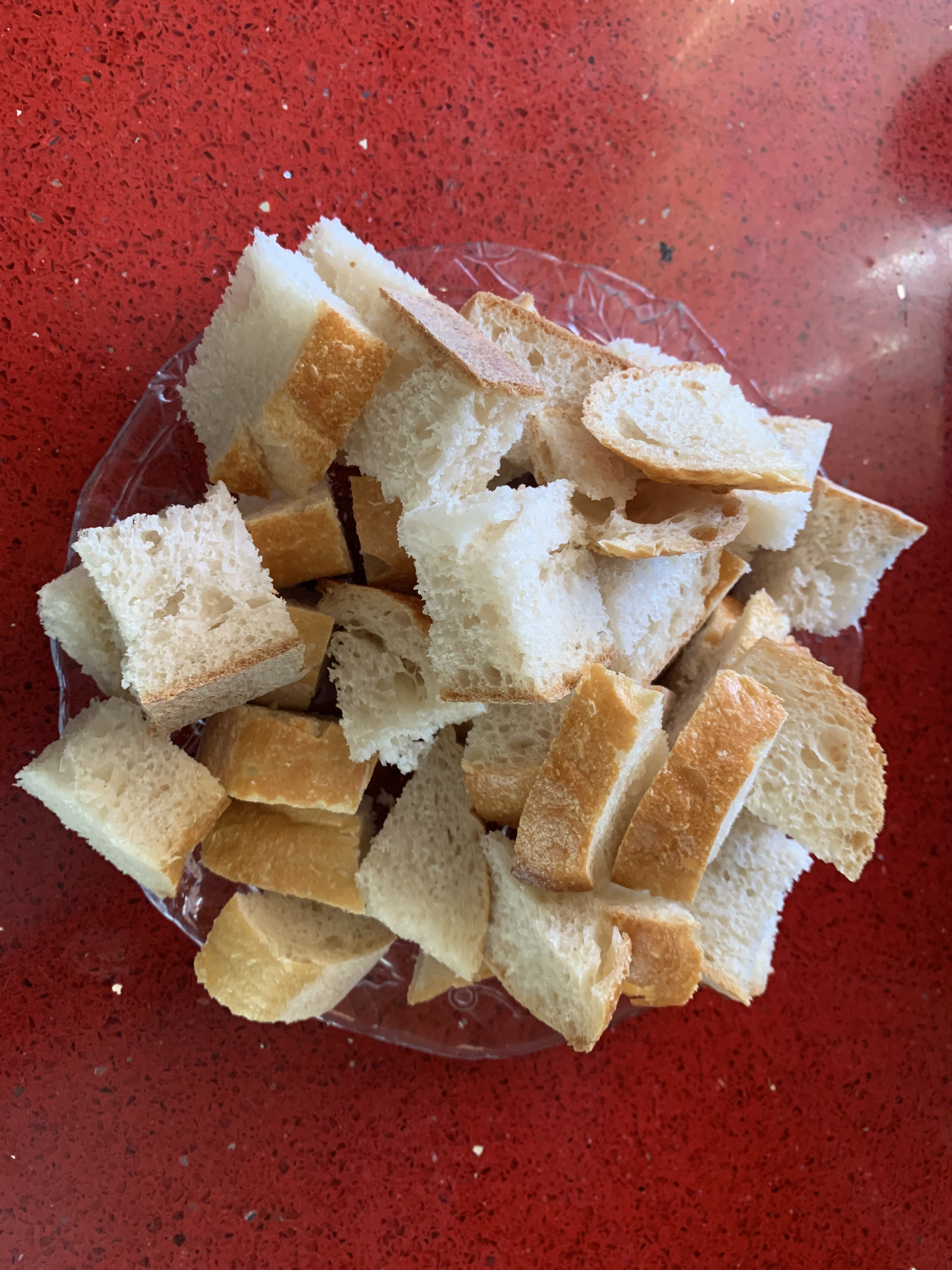 Then I had my lovely assistant (my girlfriend, who insisted that I give her an official title) pour a smidgen of oil from different random bottles onto three plates at a time. I did it this way because I don't have a lot of dishes.
*Insert "glamourous internet food writer" joke here*
After dabbing the oil with bread, I quickly wrote down my tasting notes, assigned each EVOO a rating from one to five, drank some lemon water to cleanse the palate, and moved on to another randomized set of three until we ran through each bottle. After tasting each oil, the bottles were revealed and I immediately did another non-blind run-through to double-check my findings, and rank them in order.
For what it's worth, this took waaaaaaaaaay too long and resulted in me consuming a disgusting amount of oil and bread in a single sitting. I don't recommend anyone engage in such a thing. Instead, read this ranking, pick a few that sound good, then save yourself some time and money next time you're at the grocer.
Here we go!