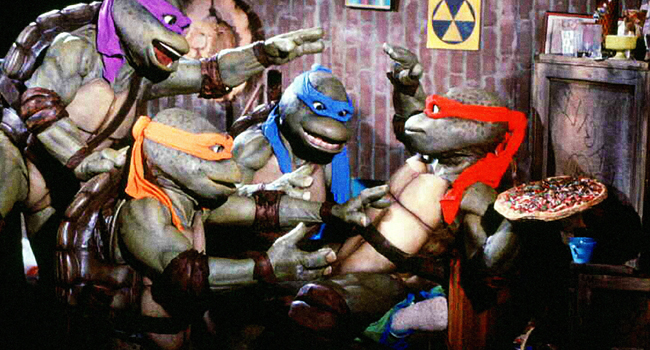 Great pizza is transcendent. At its best, it manages to be both regionally diverse and universally beloved. People ride or die hard for their hometown joints and local styles. The influence of nostalgia and uniquely seasoned ovens means that no two pies are ever the same, even if the ingredients are. More than that, there are so many variations that you can find amazing pizza riffs to explore all over the world.
So which cities around the globe have the best pizza? Is Detroit-style better than Seattle's best pie? Can an NYC slice beat a Roman one? We're going to have to make some tough calls. So let's approach this ranking from the POV that all pizza styles can coexist in a world where our pizza love knows no bounds.
There are sure to be some blind spots and cities plain left out of a list of only 20 of the best pizza cities across the entire planet. Feel free to come @ us in the comments.
20. ISTANBUL, TURKEY
We're going bold with the first pick, by shouting out the very pizza-ish (and very beloved) street food of Turkey — Pide. A piping hot fresh pide with some spicy minced lamb, funky cheese, and olives is a culinary delight. The base is a leavened flatbread (close to pita) on the thicker side that remains nice and chewy. The toppings range from standard salami to minced meats to an array of vegetables and fruits, all with plenty of cheesy goodness.
When walking the streets and bazaars of Istanbul, keep your eye out for "pidecisi" or "pideci." They're generally hole-in-the-wall bakeries where pide dominate. Hocapaşa Pidecisi is one of your best bets and the perfect spot to try a pide for the first time. If you're feeling adventurous, order your pide with a fresh egg on top.

19. LAS VEGAS, NV
Las Vegas is a bit of an anomaly. The city doesn't really have a "style" to promote. It's more about the fact that the best chains, chefs, and food pop-ups all find a home in Las Vegas in one way or another. That means great pizza abounds in all forms. Plus the spaces are huge — every kitchen has room for a massive wood or coal-fired oven.
Secret Pizza at the Cosmopolitan dominates a lot of conversations about Vegas' best options. We also dig Five50's New York-Naples hybrids at the Aria Hotel. At the end of the day, you can spend a month eating different pizzas in Vegas — from expertly crafted Neapolitan pies to Chicago deep dish.
18. ST. LOUIS, MO
St. Louis does have a great local pizza scene. A St. Louis pie has a yeast free, almost cracker crust and is covered in gooey Provel cheese. Provel, in case you're wondering, is an American processed cheese containing cheddar, swiss, and provolone. Each pie is cut into squares since you can't really fold a slice. It's a unique experience reminiscent of an Alsatian Flammkuchen (which also has the cracker crust and white cheese action going on and is found all over Germany and parts of France).
Our advice is to find any local joint and indulge in one of the more unique pies in America. Though, we dig Melo's Pizzeria if you really need a jumping off spot.
17. BERLIN, GERMANY
Germany has good pizza?!? Yes, Germany has good pizza — Berlin in particular. While you won't find American classic styles all that much, you do get a great spectrum of Italian, Alsatian, and Turkish styles. Crispy flammkuchen abound at beer gardens, pide bakeries line the streets, and some serious Italian punks run Neapolitan pizza spots across the city. It's diverse and delicious all around.
When you're in Berlin, hit up Schleusenkrug or Zollpackhof beer gardens for a great flammkuchen (don't sleep on the red onion and bacon). If you're looking to sample a pide, drop in any spot in Kreuzberg, F'Schain, or Neukolln. Lastly, dope Neapolitan pies are the easiest to find in spots like I Duo Forni or almost any Italian pizza joint you come across in the city.
16. BUFFALO, NY
It gets cold up in Buffalo. It's no surprise that their pizza would lean towards thick, fatty, and comforting — all wins in our book. The crust is thick-ish. It's kinda like the midpoint between New-York-slice-thin and Chicago-deep-dish-thick. The cheese is always crusty around the edges in that awesome and delicious way. The toppings are small-casing pepperoni — they should always cup and pool the fat from the sausage. It's the perfect comfort food for a cold winter's day.
Places like Bocce Club and Imperial are acceptable go-to's for a great slice, half-pizza, or whole pie. You'll also find plenty of bars and dives slinging slices. Make sure to get some blue cheese sauce for dipping on the side.

15. PROVIDENCE, RI
Providence is another spot without a signature style at play. That's made up for by the amount and quality of pizza available. Providence and Rhode Island have a long-standing Italian American contingent and that translates to great pizza on every corner. Neapolitan, Sicilian, NY slices, post-modern bakeries, coal-fired, wood-fired, and so much more are at play in this very manageable-sized city.
Head to Al Forno for their Calamari pie first. It's one of the best seafood pizzas out there. Next, hit up Providence Coal Fired Pizza for an old-school pizza with plenty of new-school twists. From there, the pizza world of Providence is your oyster.
14. TORONTO, ON
Toronto probably isn't the first place that comes to mind when you think pizza. Let's fix that. The Greater Toronto Area (GTA, all day!) is one of the world's best food cities. Pizza definitely gets its due in the Canadian city by the lake, a melting pot of the world's cuisines. While, again, there's no straight "Toronto style" pizza; there are plenty of great pizza joints slinging slices and pies.
A trip to Toronto is not complete with a stop at Lamanna's Bakery for their super jumbo slice of pizza. It's basically a whole extra large pizza in one slice and it's delightful. The crust is what Domino's would call "Brooklyn-style," topped with gooey mozzarella and plenty of spicy pepperonis. The potato chip and maple syrup pizza at Za's is not to be missed either. Trust us, it's bizarre and delicious at the same time.
13. PALERMO, ITALY
Palermo, like most of Italy, is a pizza paradise. The biggest attraction here is "sfincione" pizza or "Sicilian" pizza if you're stateside. Sfincione is a very thick crust pizza — think focaccia thick — that has a heavy splash of local tomato sauce and gobs of melty cheese. Sometimes there is a little olive or anchovy on top, or no cheese at all. You'll also find standard Neapolitan pies, slices not unlike NY slices, and "quadri" pies. That's when the edges are folded over to make a stuffed crust, square pie. It's rad.
Finding a good pizza in Palermo is pretty easy. While there aren't carts on the street like in Naples, there are pizza joints all over the city. Frida Pizzeria is a solid bet for all styles of pies. Bakeries and street markets will have huge trays of sfincione available all over the city. Follow your eyes, ears, and nose to the best places.
12. CAIAZZO, ITALY
This one feels like a bit of a cheat. We're only talking about one pizzeria in one town in the Italian countryside. But for any lover of pizza, a trip to Caiazzo, Italy, is a pilgrimage to the hallowed halls of the pizza gods.
Pepe in Grani is where pizza zen master Franco Pepe makes truly some of the best pizza on earth. His dough is a wild yeast reaction with a sour edge, made with heritage grains. It's the lightest dough you'll ever taste. The toppings are unexpected and revelatory. Of course, it's all local and seasonal.
While this really might be the best Neapolitan-esque pizza you'll ever find, it's only one spot in one town. Still, it's so good we gave the whole city the 12 spot.

11. SEATTLE, WA
Seattle and Portland are both renowned for their tavern style pies. They're generally a sourdough crust that's medium thick and topped with everything but the kitchen sink — like pepperoni, mushrooms, pineapple, olives, sausage, onion, garlic, peppers, and maybe even some anchovies. The crusts get a crispy cheese edge and the pies are thick and filling. Perfect for a rainy PNW day while drinking Rainier tall boys.
Seattle gets the nod on its sister city here, thanks to its title as the home of Mod Pizza, the PNW's pizza answer to Chipotle. It's fast pizza at a low price that legit tastes great. From there, find yourself a great dive bar with pizza on the menu for a tavern pie. If you don't want to hit a bar, Ballard Pizza Company is a solid local chain of inventive pies by the slice.
10. LOS ANGELES, CA
L.A. takes a lot slagging from East Coasters about the pizza. Still, it has game. Mozza is in L.A. and Nancy Silverton makes one of the best pies in America. L.A. also has the benefit of being a city with an incredible amount of transplants from all over the country and world, meaning almost every conceivable pizza style is available somewhere in the sprawling metropolis. That's a big plus.
Hit up Mozza, Pizzana, or Cosa Buona for L.A.'s take on Neapolitan. Hit Girmaldi's outpost for some NY-style classic pies. And don't sleep on Dough Box's deep dish. Pinocchio up in Burbank hits the old-school Italian American sweet spot in very Los Angeles way as well. And there's always Spago for some of Wolfgang Puck's famed California pizza.
See, what we mean? L.A. is ripe with pizza options.
9. TOKYO, JAPAN
Perhaps the most exciting pizza city to be in right now is Tokyo — as hard-won Japanese kitchen traditions meld with local ingredients and inventive local chefs. It's always daring and delicious. Neapolitan style pizza arrived in Tokyo about ten years ago and now there's a new wave of innovation happening around the style. Think fresh seafood toppings, umami-amped sauces, delicate meats, and local veg and fruit all on a perfect, wood-fired crust.
Hit up PST, Pizza Strada, Savoy, and Seirinkan for a glimpse into everything that pizza can be when imaginations run wild.
8. DETROIT, MI
Detroit gets a big boost for having its own killer pizza style. The Detroit pizza is part tavern pie, part Buffalo, and all Motor City. The quasi-deep dish pizza is baked in a deep, rectangular pie tin (emulating an industrial pan from a factory) and covered in an array of classic (American) toppings. The key here is the crispy outer crust that's often slathered in butter or oil before going in the oven. The thickness of the dough gives you a great selection of textures from crispy to soft before you even get into the toppings.
Cloverleaf, Luigi's, Shield's, and Loui's are all great spots to try Detroit's signature pizza. If you can't make it out to Detroit, you can always try Little Caesar's Detroit style pizza. Though, it's not quite the same, obviously.

7. NEW HAVEN, CT
New Haven is hard to beat when it comes to great pizza. The local pies tend to be neo-Neapolitan, huge, and delicious. Spots like Frank Pepe have been churning out pies for nearly 100 years. That's 100 years of seasoning on an oven — imparting a flavor that's almost impossible to quantify.
If you love pizza, New Haven is a must stop on any pizza-themed travel bucket list. Of course, Frank Pepe's should be everyone's first stop. But don't sleep on Modern Apizza, Sally's, and Zuppardi's. The pies are big, beautiful, and delicious.
6. SAO PAULO, BRAZIL
Sao Paulo is a great city for any pizza lover. The traditions of wood-fired Neapolitan style pies have as long and varied a history as any community in New York or Rhode Island. The result of this rich history is a whole lot of wonderful pizza. The local scene leans very "anything-is-possible" with toppings and very Italian with the yeast-leavened doughy base and tomato sauce.
Casteloes is one of the oldest pizzerias in Brazil. Its ovens have been firing pizzas for nearly 100 years and the pizza is a must try. Don't miss out on the inventive and comforting pizza at Gioconda & Helenika either. From there, follow your eyes and nose around the city, there are literally hundreds of pizza restaurants to choose from.
5. NEW YORK, NY
It's hard to know where to place New York on a list like this. The city has just about every pizza available. American pizza history starts in the city's boroughs. Legit institutions like Di Fara, Lombardi's, Totonno's, and even newbies like Lucali dominate the pizza scene with some of the best pizza in the world.
Go to all the places above for amazing slices and whole pies. After that, try Best Pizza, Roberta's, and Gloria's (for a quick slice).
4. BUENOS AIRES, ARGENTINA
Buenos Aires has a long history with pizza and there's so, so much pizza to eat while in the city. The biggest attraction of the Buenos Aires pizza scene is the wide-ranging toppings at play. You can almost get anything on a pizza in the city (including another pizza). The depth and breadth of the toppings options truly make this one of the great cities for pizza.
Joints like De Rosa, Sao Paulo, and Pizzeria Guerrin are all great spots to start your pizza odyssey across Buenos Aires. Just keep an open mind and you'll always be pleasantly surprised.

3. NAPLES, ITALY
The birthplace of modern pizza is, indeed, one of the best cities on earth for a pie. The city's classic pizzerias, with ovens from the late 1800s, are must-stops for perfectly fired doughy crusts with crisp edges, super delicate San Marzano sauce, and piquant fresh buffalo mozzarella. Add a little spicy olive oil and a fresh sprig of basil and you've got perfection in pie form. What's even better are the street carts selling pizza all over the city for about $2 per pizza. They wrap/fold the pizza in some paper and send you on your way. It's like New York's slice, but a whole pizza … and delicious.
L'Antica Pizzeria da Michele is the oldest pizzeria in the world and an obvious "must stop." Add in Starita, Pizzeria Di Matteo, Pizzeria Da Attilio, and Cantina del Gallo and you've only just scratched the surface of all the great pizzerias in the city. Also, keep your eye out for those pizza slinging street carts.
2. CHICAGO, IL
This is sure to be another controversial pick. But Chicago has an edge here. Yes, Chicago deep dish is a great, albeit extremely filling and, let's face it, not the day-to-day pizza people eat. It's a special occasion pizza. But Chicago (and a lot of the Midwest) generally eats tavern-style pizza, not unlike the Pacific Northwest. It's a thin crust with crispy cheese edges, cut into squares, and generally topped with whatever you want. Those two styles along with the fact that a foodie city like Chicago has every other kind of pie you can imagine (and its residents are far more open to trying NY-style than New Yorkers are to eating Chicago-style) gives it an edge.
First stop for a great tavern pie: Aurelio's Pizza. They've been baking pies for over 60 years and have perfected the style. Barraco's, Candlelite, and Michael's Original Pizzeria & Tavern are also prime spots. If you're in town for a deep dish, then Burt's Place and Pequod's are your best bet.
1. ROME, ITALY
There was no way a city in Italy wasn't taking the top spot. Sorry, America. Rome has all the touchstone styles of pizza from Naples to Palermo and all points in between. But where Rome stands above the rest of the world is pizza al taglio (literally, pizza by the cut). Al Taglio is a very oblong pizza that's twice baked, giving is a soft and firm mouthfeel. Next, it's topped with everything from mortadella to sea urchin. If you can dream it, Romans will put it on a pizza.
The pizzeria in the food court at the back of Termini (Rome's main train station) has fantastic pizza by the kilo. Pizzarium, Da Ivo, Pommidoro, and about a thousand other pizzerias pepper the Eternal City, preparing the pizza of your dreams. Then, when you're full of pizza, hit up Gelateria Giolitti for a little more indulgence.