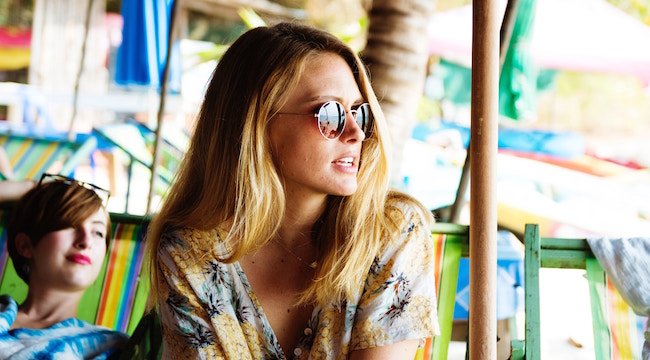 We noted in our 2018 Uproxx Travel Hot List that searches for solo travel were way up. And, why not? Hitting the road solo offers an array of great opportunities. You're implored to reach out and meet new people in ways that traveling as a couple or in a group doesn't provide (trust us, it's just not the same).
Traveling solo also gives you the ultimate luxury: Time. You can plan your own way. You can adjust your pace. You can just sit on a mountaintop and meditate your way towards nirvana without ever worrying about someone else's clock. It's pretty rad.
With all of that in mind, we wanted to hit up some of the great spots around the world to travel on your own this year. These ten places are some classic solo travel favorites mixed in with some corners of the world that have yet to be over-explored.
Maybe you'll find a fit that's just right for you.
THAILAND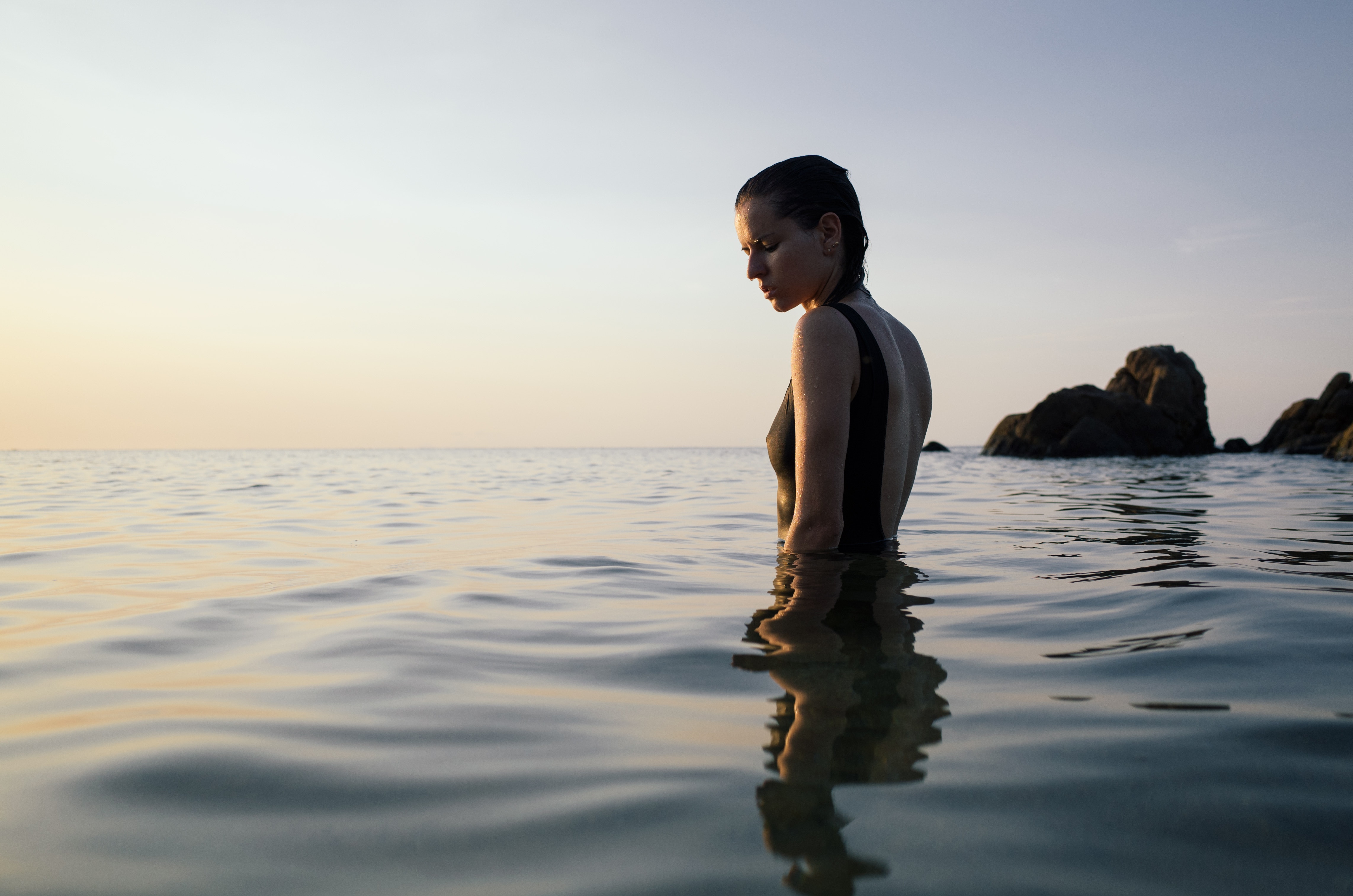 When you're traveling solo, the world is your oyster. So why not go to one of the most beloved backpacker havens on earth? Thailand is a wonderland of thrilling food, lumbering elephants, and a landscape straight out of one of Alice's mushroom-laced dreams.
The country is vast. From the bucolic and mountainous north to the postcard perfection of the beaches in the south you'll find a nation waiting for you to dive straight into the deep end. All that you need is a backpack, a passport, and (a very small amount of) cash and that oyster is all yours — preferably fried up crispy in an amazing hoy tod omelet.
Thailand ranks pretty high for solo travel — as the country is fairly safe when it comes to crime and civil unrest (protests in the streets of major cities is not unheard of). It's easy-ish to get around with trains, abundant buses, and budget airlines crisscrossing the country. A one-way ticket on Bangkok Air from Bangkok to Phuket will set you back $30-$50, for instance. Expect the infrastructure to be operational but just worn enough to feel exciting.
Just next door in Myanmar, a genocide is being carried out, so traveling to border regions and into that country is probably best left to those working for NGOs and rescue operations. Maybe aim your solo travel north and east into Cambodia, Laos, and Vietnam or south towards Malaysia if you're exploring the region.
FAROE ISLANDS
Way up north where the wind blows cold and the sea crashes into craggy rock cliffs you'll find the Faroe Islands. If you're looking at the globe, the islands fall about half way from Scotland to Iceland in the icy North Atlantic. They're sparsely populated with people. The real residents are the abundant wildlife. Puffins fill the tall rock walls with nests, sheep bleat up-and-down those steep walls, and wales fill the seas.
The Faroes are one of those places that take a lot of energy to get to. But once you're in-country, there's so much new to see and do that you'll never tire of the place. Its natural beauty will draw you in and the locals will make sure you're eager to return.
Getting around the islands is fairly easy with the SSL — which runs buses on the islands and multiple ferries around the archipelago. You can get a four or seven-day travel card that covers all trips on land and at sea from the SSL directly. It's 100 percent worth it for the solo traveler.
The Faroe Islands are also very safe, even by Scandinavian standards. There's almost no crime to speak of. Like… at all. The real danger comes from slipping off a cliff and plummeting to the sea. So be sure-footed and stay within your abilities.
https://www.instagram.com/p/Bd8HDayg4ja/
SOUTH AFRICA
It kind of feels like a cheap trick putting whole countries on a list of places to travel. South Africa is almost twice the size of Texas. Can we really sum it up in two paragraphs?
Doubtful. This land is vast. It contains multitudes.
You can start in South Africa's western reaches and hit Cape Town and the many pastoral vineyards around the area. Then you can work your way east through grassland safaris, picture-perfect mountain ranges, sleepy villages, cosmopolitan oceanside cities, and so much more.
You can do it all by train, car, bus, bike, plane, or foot. The infrastructure is sound and modernized for the 21st century. It's important to note that South Africa does have higher crime rates in certain cities — Johannesburg in particular. Common sense and avoidance of areas where crime is more rampant is the smart move here. But, like with most countries with high crime rates, it's localized and easily avoidable. Do your research.
EUROPE BY RAIL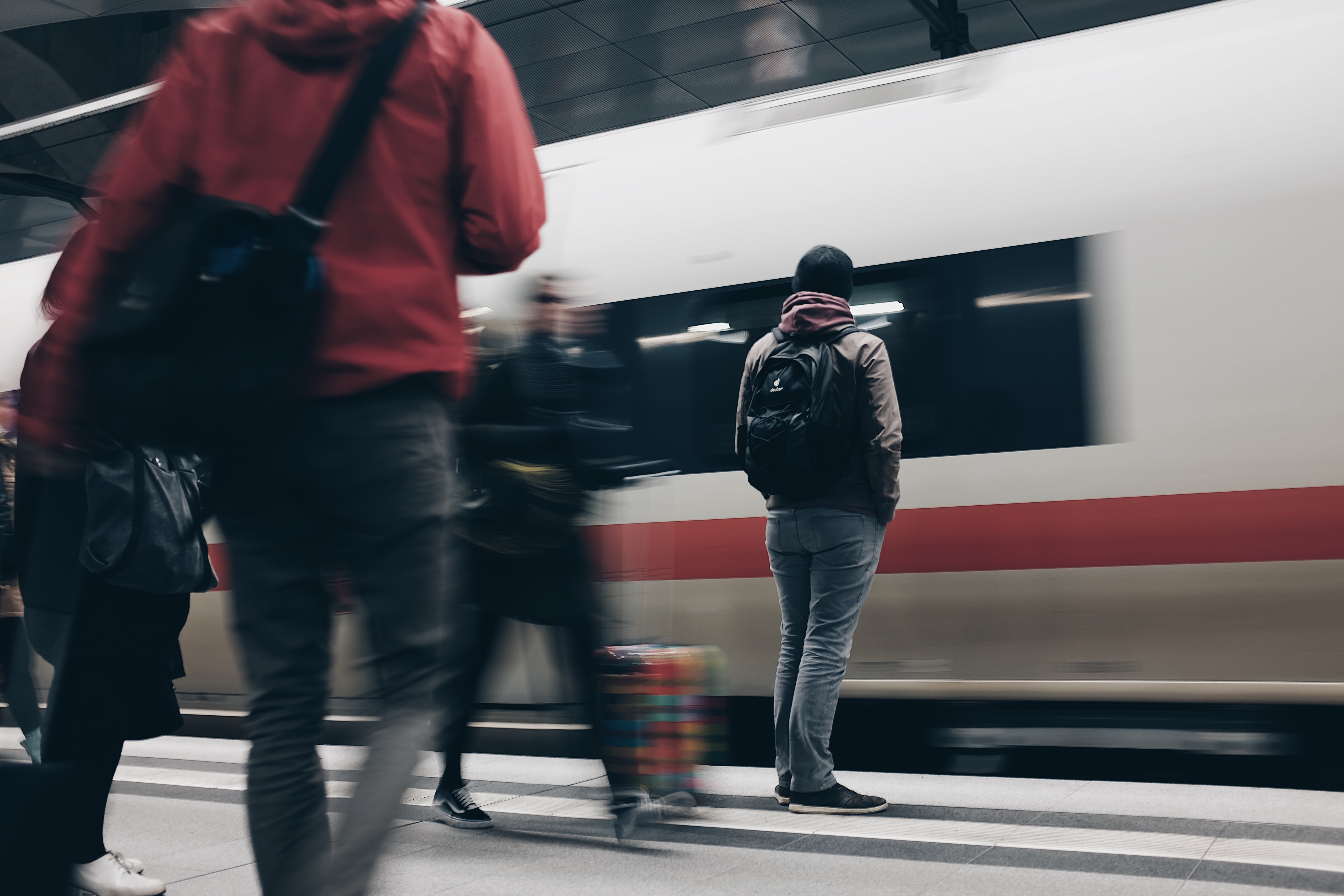 Taking on Europe by rail is a path that generations of globetrotters, jet-setters, and backpackers alike have trod. One vacation or gap year can turn into a grand tour of the great spots of Europe — from the surfer-filled beaches of Portugal all the way to the far reaches of the Black Sea.
RailEurope offers the best chance to make the trip exactly what you want it to be. You can snag country-specific rail passes to take deeper dives in various corners of the continent. Or, you can jump into a 'multi-country' pass and see as much as you can. Really, it's up to you. And, after all, is there a better place to meet new people than in a train car to an exciting new destination?
One advantage to traveling by rail is the fact that most of western and central Europe have adopted high-speed trains that get you around the continent quickly, in comfort, and with decent food on board. Fair warning, the further south and east you go, the older the trains will get. In some cases, they're still rolling out trains from the Soviet days — which turns out to be a delightful throwback in most cases, even when they're (a lot) slower and a more lulling.
Safety concerns for Europe are fleeting. While crime does exist, as do pickpockets at major attractions, it's all relative. Crime rates in most European countries are significantly lower than the US. Still, common sense prevails.
NORTHERN IRELAND
Northern Ireland is getting a lot of love right now thanks, in part, to the massive success of Game of Thrones. Tourists may go for the filming locations, but they soon discover that Northern Ireland is a splendid place to while away the days in country pubs, whiskey distilleries, and metropolitan food halls.
You can find super cheap tickets into Belfast these days thanks to budget airlines like Ryanair and Norwegian Air. Once you're there, take your time and find a nice spot to put your bag down. Then let the charm of the country settle in, while you pair some great beer with a nice plate of local seafood.
Getting around Northern Ireland is fairly easy with a great train network and bus network connecting most places with ease. As far as safety is concerned, Northern Ireland is mostly quiet and safe. Protests and riots rarely break out these days, so you're usually good to go, even in Belfast's more economically depressed corners. Again, use common sense and do your research. Just don't try and talk politics with the locals and you'll be grand.
BOTSWANA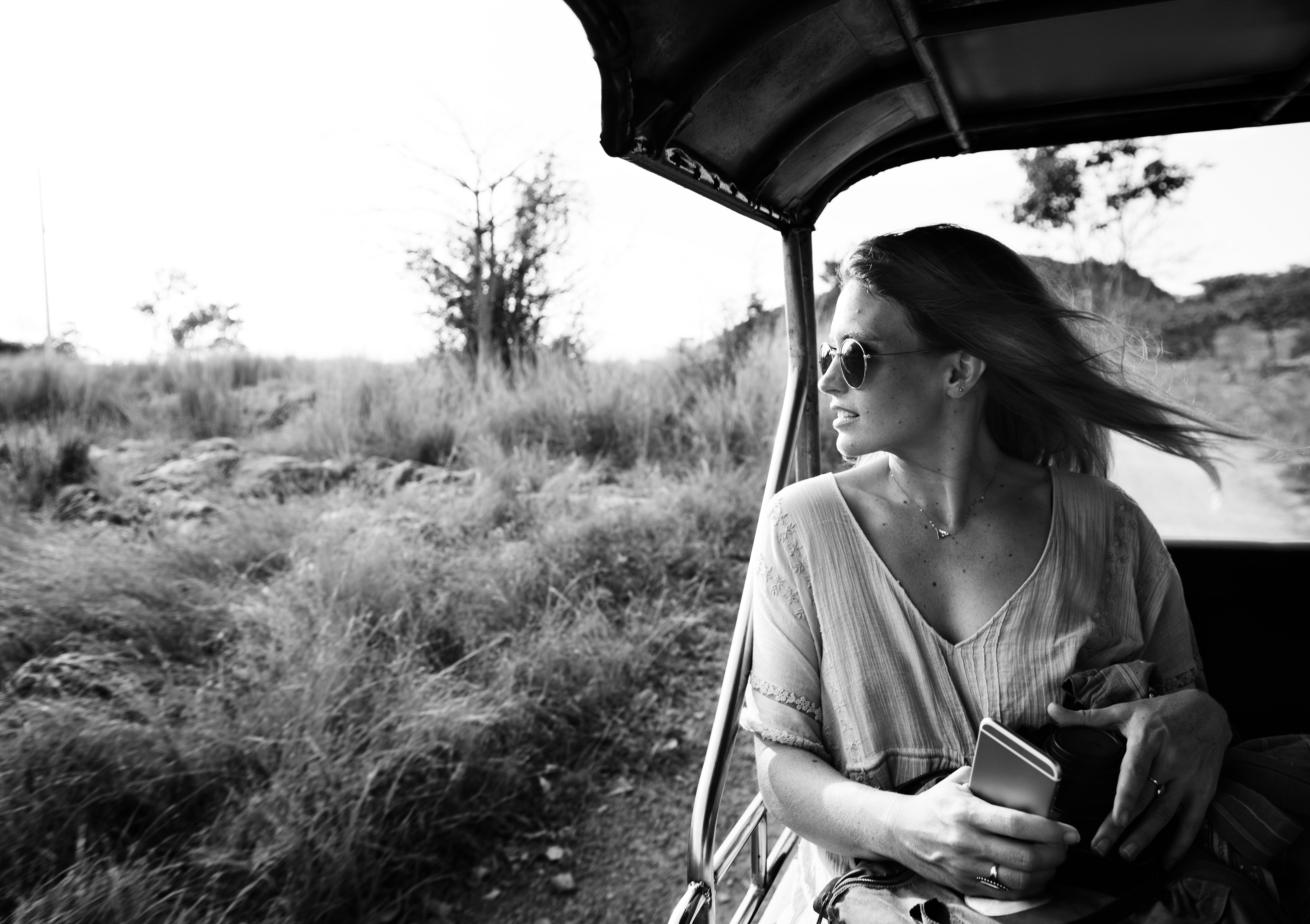 Botswana is another vast country with a lot to offer. There are cool cities, to be sure, but most of us are eyeing Botswana for the dense and abundant wildlife living in the soggy marshes and on the arid savannahs.
Botswana has worked hard to make their safari tourism eco-minded and conservational with plenty of comfort along the way. This focus on a humane and sustainable way to interact with truly wild beasts makes Botswana a fit for the 2018 bucket list.
Getting around Botswana relies heavily on small aircraft popping safari-seeking tourists from one corner of the massive land to another. Usually, all of the transport is included in the safari package. If it's not or you're shoe-stringing it, there are bus services between the major cities, but don't expect too much from them. The main train line runs through the major cities as well and was given a facelift in 2016, but remains limited to the eastern reaches of the country. The best bet is to go by car or just buy a beater when you get there (especially if you plan on staying a few months).
Crime rates are fairly low in Botswana and safety is fairly high in day-to-day life. You probably have a better chance of getting eaten by a lion than anything else, so don't wander out into the wilds alone.
AUSTRALIA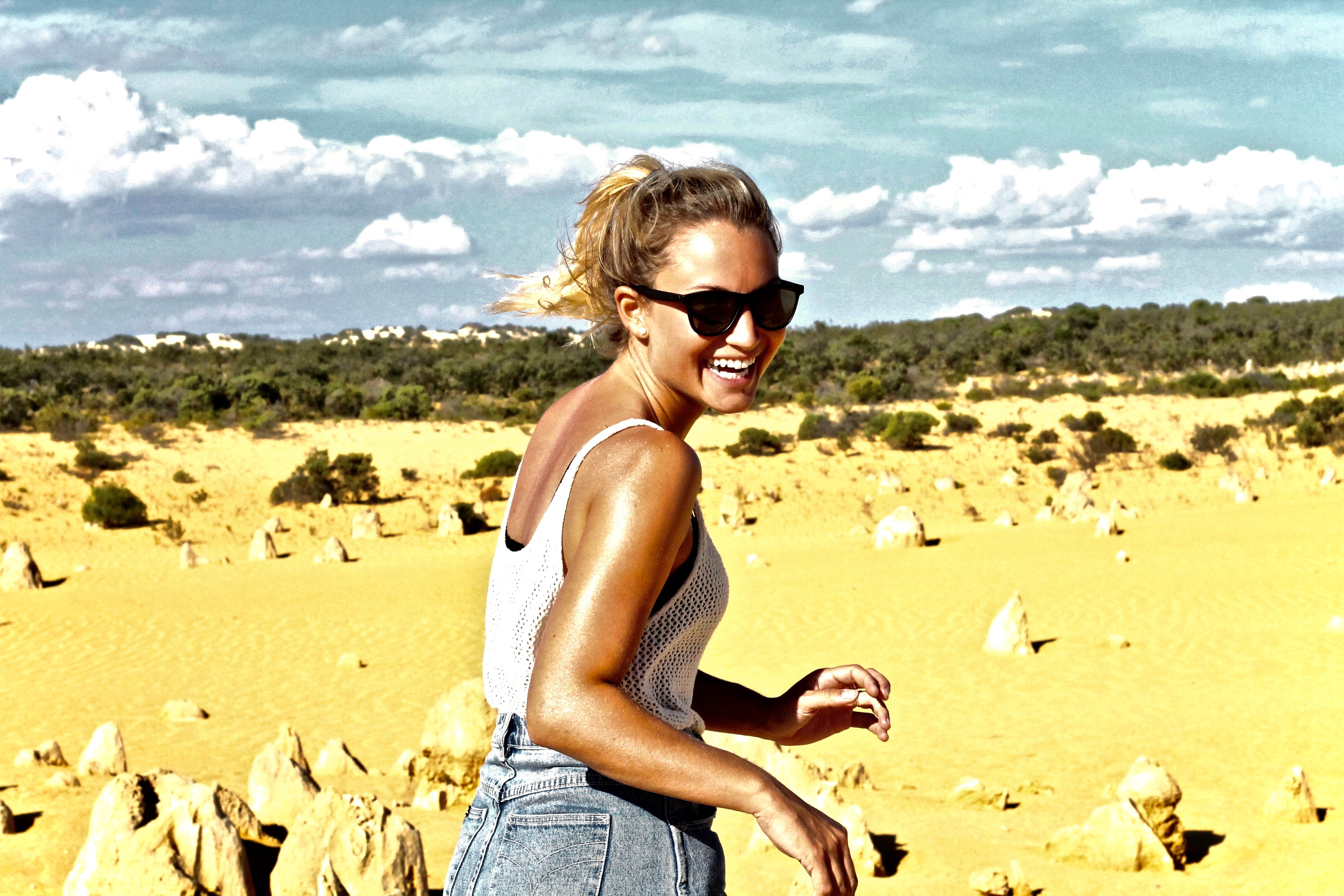 Where to begin with Australia? The outback, the topside, Sydney, Melbourne, Perth, Uluru, the Gold Coast … there are so many iconic places to adventure around in Australia. Australia is far enough away and unique enough a place to spend a lot of time exploring. And, hey, they speak English there. So getting by will be that extra little bit easier.
The country is huge, but very well connected (relatively). You can fly almost anywhere around the country fairly inexpensively. Likewise, you can take the Great Southern Rail from Sydney to Perth or up to Darwin. Long distance buses are also an option and several companies provide travel passes to maximize your ability to explore. Or, maybe, buy an old truck or pop-up van and spend six months just driving the whole damn place.
Saftey in Australia is tricky. The crime rates are fairly low but the country itself can kill you easily. If you're driving, know where you're going and what's in between. Distances are sometimes massive between towns and the heat can take its toll, not to mention the abundant wildlife that meanders around the bush and wanders on to the roads.
The smallest of animals might pose the most danger — Australia is filled with insect, plants, and animals that'll straight up kill you. Be smart. Do your research.
https://www.instagram.com/p/Bd946rVhWDk/

SINGAPORE
If you haven't been to Singapore yet, 2018 is the time to go. The city is a multi-cultural beacon in an increasingly weary world. The confluence of Indian, Indo-Malay, Chinese, and western cultures create one of the world's biggest melting pots. That, in turn, makes Singapore one of the world's foremost food capitals. It's a place where every day your next meal may well be the best meal you've ever had.
Getting around Singapore is a breeze with a well-connected and easy to use metro system of underground and above ground trains and buses that take you all over the island. It's also very cheap. An MRT ticket from Changi Airport into the center of Singapore only costs $1.30. It's fast, efficient, modern, and safe.
Singapore feels a little like stepping into a future where crime is almost non-existent, people are well-educated and fit, the infrastructure is up to snuff, and there's an ease to life. It's paradise for a solo traveler.
KAZAKHSTAN
Deep in the far reaches of the Asian steppes, you'll find Kazakhstan's grasslands giving way to multiple pristine mountain ranges. Kazakhstan isn't necessarily on too many solo-travelers' radars, yet. It's constantly growing and developing away from its Soviet past. The cities are huge with a fascinating blend of Soviet realism and 21st-century consumerism brimming from every block. The wilderness is some of the wildest wilds you'll find anywhere on the globe.
A trip to Kazakhstan is an eye-opening experience — one day you'll be skiing on untouched mountains and the next day you'll be dining on Central Asian delicacies (they eat a lot of horse there) while washing it down with slugs of strong Russian vodka. Kazakhstan also serves as a gateway to the rest of the 'Stans — a magical place where time, culture, and history collide.
Getting around Kazakhstan's vast distances is a lot of fun all by itself. Taking a train is probably one of the better options. The rolling stock is made up of the same trains from the Soviet era and still, largely, decorated from that time. There are buses but expect them to be older and take a long, long time to get between cities. The fastest way, by far, to get around Kazakhstan is by air. It's a little more expensive than the train, but you'll save enormous amounts of time.
When it comes to safety, Kazakhstan is a bit hit and miss. There's still a fair amount of corruption in every level of society — so getting shaken down by a "cop" isn't out of the question. Some parts of the bigger cities do have corners where muggings and scams are very commonplace. Alcoholism is a real problem too. Drunk driving is pervasive as is public drinking (which sounds fun until it's not). Overall, this is a an adventurous fit for a solo travelers, but you'll have to keep your wits about you.
ST. HELENA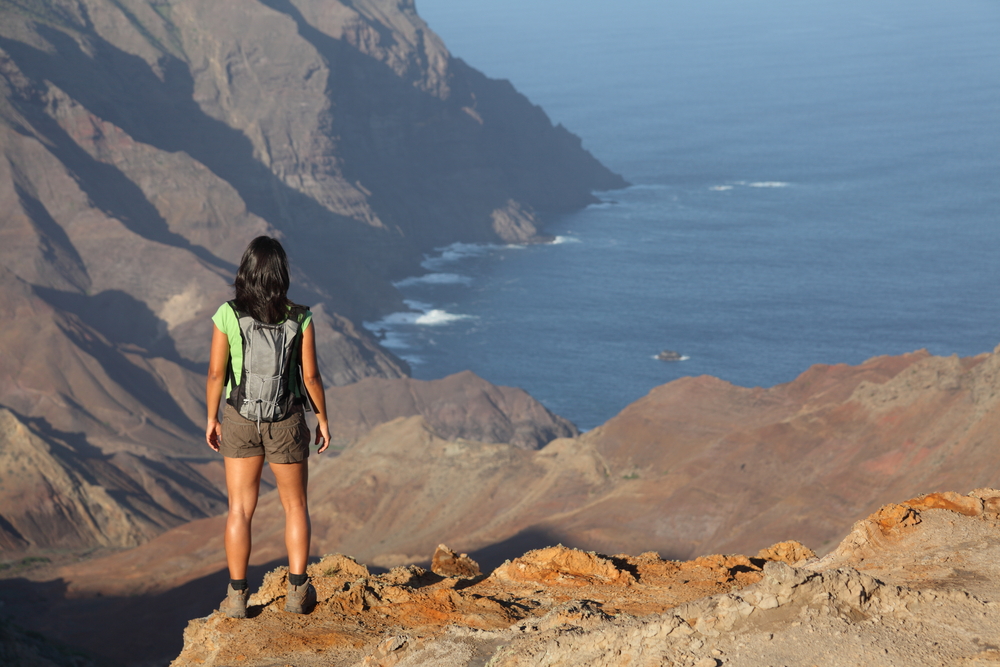 Saint Helena is the furthest you can be from any continent and still be on land. The isolated island used to only be reachable by a multi-day supply and mail boat. As of late last year, the island's first commercial airport opened, allowing the world broad access to this truly isolated and special place.
The island is where Napoleon was finally placed to stop his rampaging across Europe (he died there). A small town sits in a drastic canyon and houses the islands pubs, guesthouses, and post office. From there you can take 'Jacob's Ladder' up 700 plus steps to get a bird's eye view of all there is to explore on this mystical island.
Getting around the island is fairly easy with a (very) limited bus service. Alternatively, you can rent a car on a daily basis to explore the inner-reaches of the island's forests and mountains. Otherwise, you're on foot.
When it comes to safety, St. Helena has basically no crime and no wild animals that might want to eat you. So, you're good to go. Though be careful while hiking the volcanic cliffs and mountains.