Even though Tennessee is home to the most popular whiskey in the world, the state doesn't get anywhere near the exposure Kentucky receives. Lynchburg's Jack Daniel's, Tullahoma's George Dickel, Nashville's Nelson Green Brier, and Shelbyville's Uncle Nearest are only a few of the great whiskey makers working in the Volunteer State today. Add the smaller outfits and craft distilleries into the mix, and it's clear that Tennessee is cranking out some impressive juice.
Before we continue, we need to explain something about "Tennessee whiskey." The style of whiskey that Chris Stapleton lovingly sings about is technically a straight bourbon whiskey that's produced in Tennessee. That seems simple, right? But the difference between "Tennessee bourbon" and "Tennessee whiskey" is a little more detailed. Tennessee law states "Tennessee whiskey" must be produced in the state and filtered through charcoal made from sugar maple — a method developed by "Uncle" Nearest Green, mentor to Jack Daniels, and referred to as the Lincoln County Process — before the spirit even hits the barrel.
When you get down to it, all Tennessee whiskey is technically bourbon but not all bourbon is Tennessee whiskey, thanks to the Lincoln County Process and state trade laws. Moreover, Tennessee also produces plenty of American blends, single malts, ryes, and standard bourbon whiskeys, just like every other whiskey region. Those expressions allow a bit more experimentation with mash bills and barrelling, opening the door for innovation.
You'll find eight of our favorite slow-sipping whiskeys that are actually produced in Tennessee, below. All are in the $40 to $60 range and all are perfect for your whiskey summer. Click on the price if you think you'd like to give one of these bottles a shot.
Heaven's Door Straight Bourbon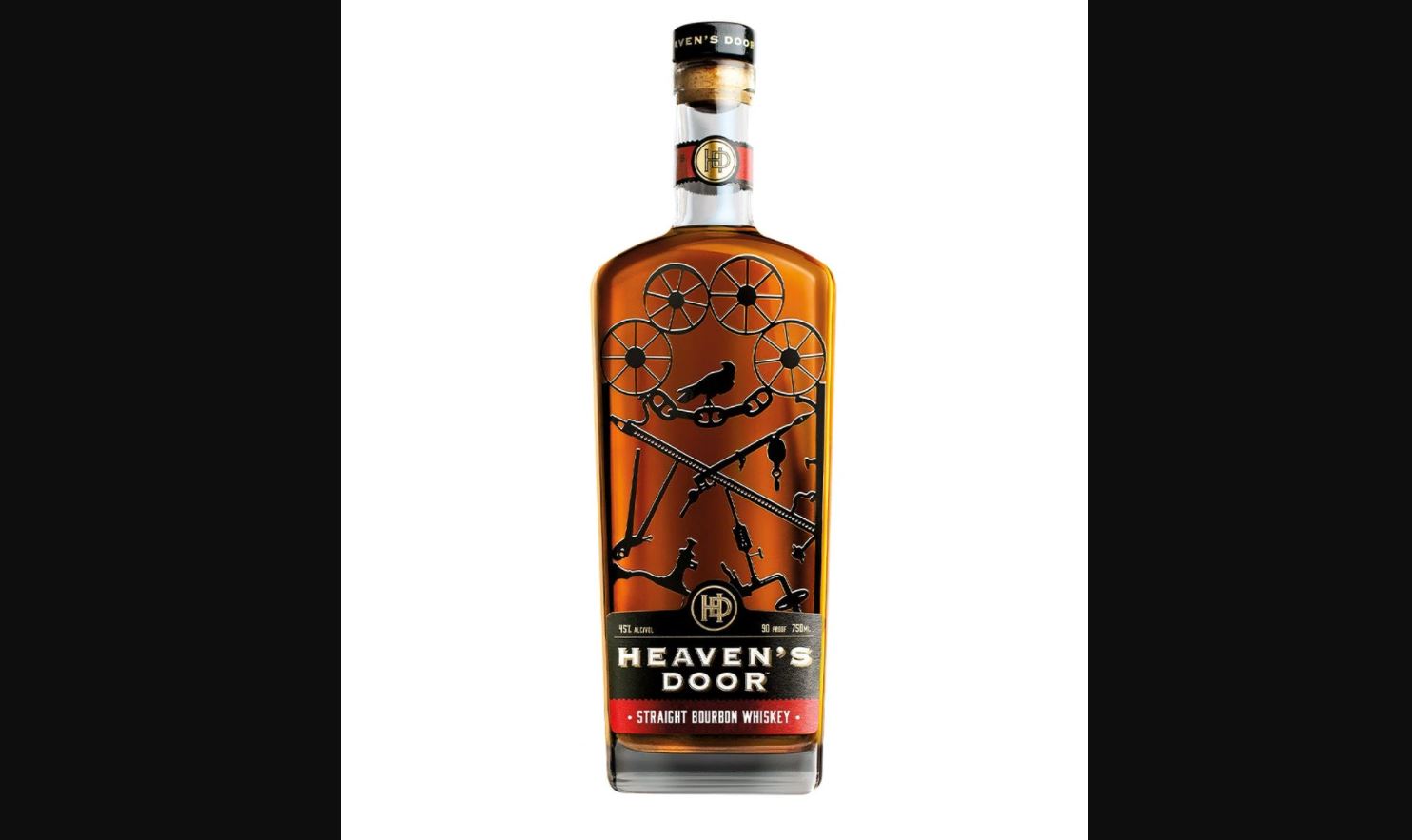 ABV: 46%
Average Price: $50
The Whiskey:
Celebrity booze brands can sometimes be more gimmick than substance. This isn't the case with Heaven's Door, co-created by living-legend Bob Dylan. While its range is full of bangers, its flagship Heaven's Door Straight Bourbon is not to be missed. The Tennessee sourced juice is non-chill filtered, has a fairly high rye content (30 percent), and is aged to perfection for eight years.
Tasting Notes:
Take a moment to breathe in the aromas of candied orange peels, clover honey, toasted wood, and vanilla beans before your first sip. On the palate, you'll find flavors of almond cookies, dried fruits, more vanilla, buttery caramel, and just a hint of subtle spice at the very end. All in all, there's a tremendous mix of sweetness and rich, charred oak on display here.
Bottom Line:
If you're not afraid to venture outside of Kentucky to try a new bourbon but not sure which bottle to grab, Heaven's Door Straight Bourbon is perfect for you. Sip it while you relax and listen to the song it's named for.
Jack Daniel's Single Barrel Rye
ABV: 47%
Average Price: $54
The Whiskey:
Nobody will fault you if you purchase a bottle of classic Jack Daniel's to sip this summer. But if you really want to up your whiskey game, grab a bottle of Jack Daniel's Single Barrel Rye. Made with a mash bill of 70 percent rye, 18 percent corn, and 12 percent malted barley, this rich, robust whiskey is known for its combination of sweet mellowness and spicy heat.
Tasting Notes:
On the nose, you'll find scents of caramel corn, a gentle, nutty sweetness, and a slight, peppery backbone. The palate is swirling with more sweet corn notes as well as wood char, sweet toffee, orange peels, and more cracked black pepper. It all ends with a nice, warming, sweet, peppery finish.
Bottom Line:
If you're a bourbon or Tennessee whiskey fan and you'd like to find a way to get into the world of rye whiskey, this is the bottle for you. The spicy rye warmth is tempered well by the sweet corn flavors.
Uncle Nearest 1856 Premium Whiskey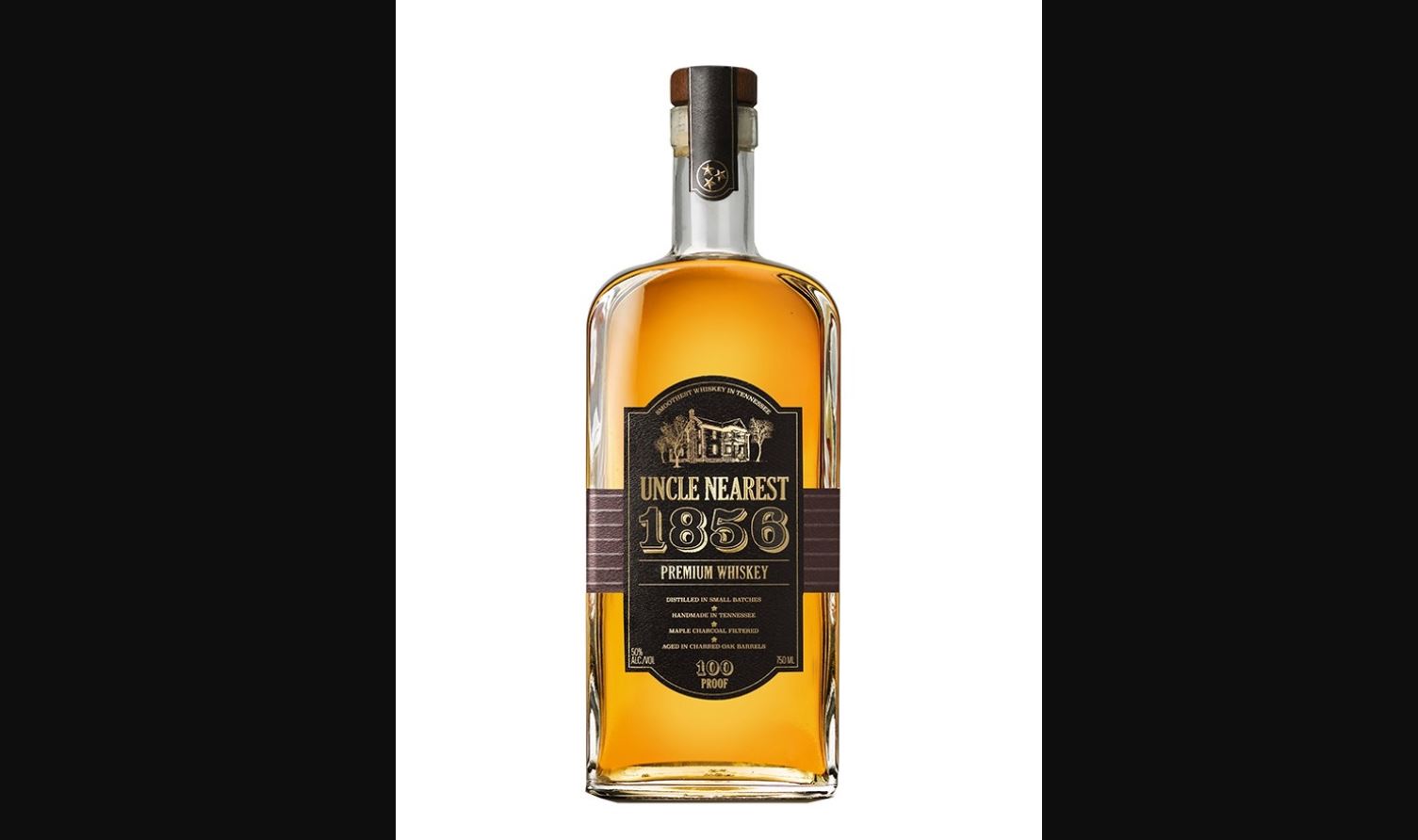 ABV: 50%
Average Price: $55
The Whiskey:
Nathan "Nearest" Green was a former slave who taught Jack Daniel how to distill whiskey. Uncle Nearest became the first-ever master distiller at Jack Daniel Distillery (as well as the first African-American master distiller on record). He's a legend in distilling.
Uncle Nearest Whiskey was launched to pay tribute to a man who helped create an entire sector of the whiskey industry. One of its best is the 1856 expression. This award-winning Tennessee-sourced whiskey is made in small batches, maple charcoal filtered, and aged in charred American oak barrels.
Tasting Notes:
The nose opens with the aromas of sweet corn, vanilla beans, wood char, and dried fruits. The palate reveals notes of buttery caramel, sticky toffee, candied orange peels, vanilla beans, and just a hint of spice at the very end. It's mellow, sweet, and easy to sip even with its high proof.
Bottom Line:
If you only grab one Tennessee-made whiskey, make it Uncle Nearest 1856. You'll be happy you did. We're also looking forward to the juice coming off their own stills in the near future.
Collier and McKeel Tennessee Whiskey
ABV: 43%
Average Price: $55
The Whiskey:
While it doesn't have the name recognition of some of the other whiskeys on this list, you definitely shouldn't sleep on Collier and McKeel Tennessee Whiskey. Made with a mash bill of 70 percent corn, 15 percent malted barley, and 15 percent rye, all of the ingredients are sourced from local farms. After the prerequisite filtering through sugar maple charcoal, it's then aged charred, American oak barrels.
The result is smooth, sweet, easy sipping whiskey perfect for summer nights.
Tasting Notes:
Draw in aromas of wood char, caramel corn, and just a wisp of spicy smoke. Take a sip and you'll find hints of oak, fresh hay, vanilla beans, sweet honey, and a final kick of peppery spice. It all ends in a crescendo of sweet corn and subtle spices.
Bottom Line:
If you're on board with trying something different, by a lesser-known brand, give Collier and McKeel Tennessee Whiskey a try. It's mellow, rich, and well-suited for summer drinking.
George Dickel Barrel Select Tennessee Whiskey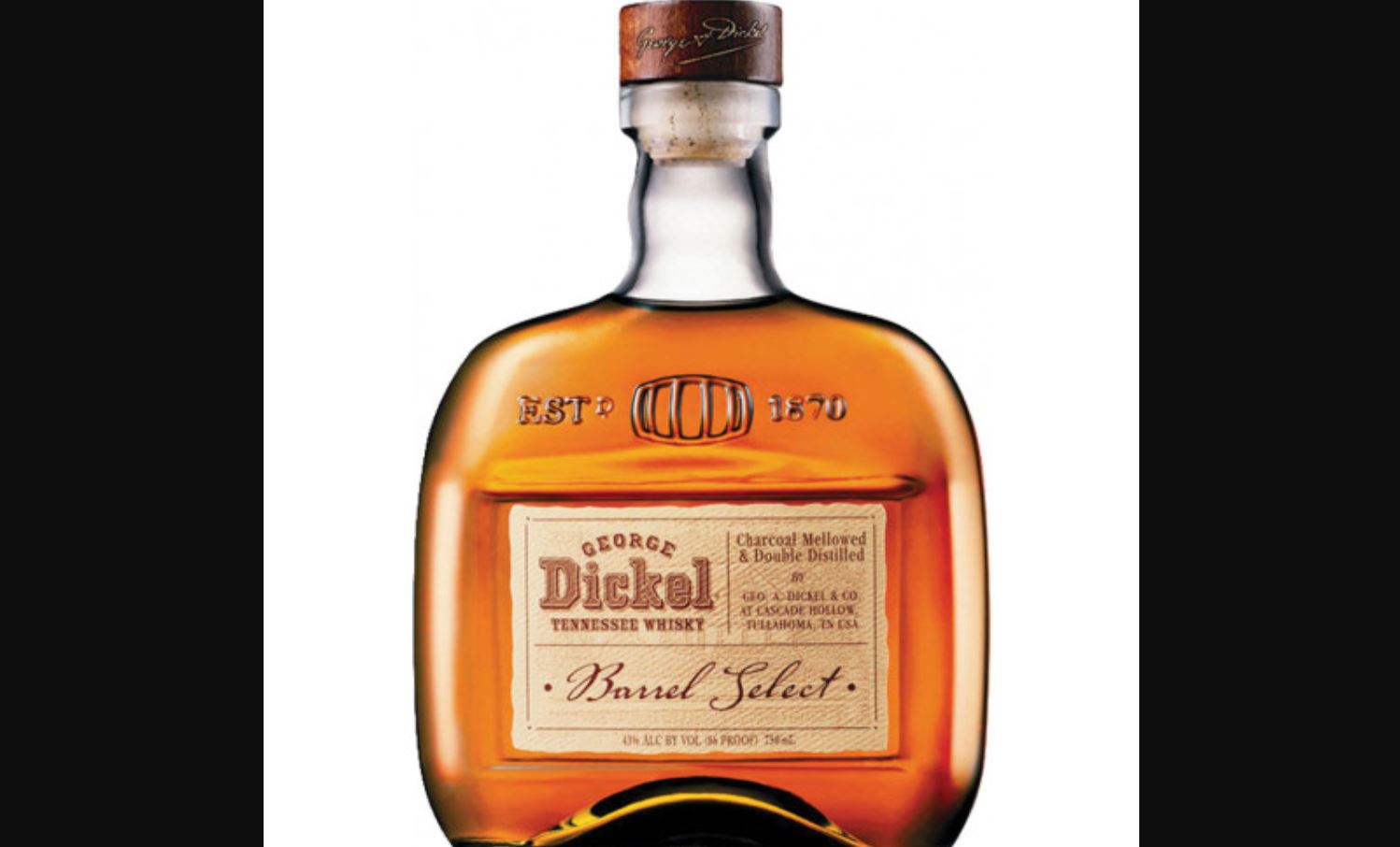 ABV: 43%
Average Price: $47
The Whiskey:
When it comes to Tennessee-based whiskeys, George Dickel is the biggest name after Jack Daniel's. It's a brand that makes some excellent, award-winning whiskeys. If you're looking for the brand's best summer sipping option, try George Dickel Barrel Select Tennessee Whiskey. Made with a mash bill of 84 percent corn, eight percent rye, and eight percent malted barley, it's aged for a minimum of nine years resulting in a smooth, sippable whiskey loaded with vanilla and subtle spices.
Tasting Notes:
The nose is filled with scents of vanilla, toffee, subtle chocolate, and a nice oak-charred background. Notable flavors of wood, dried cherries, vanilla beans, and just a hint of peppery rye are prevalent on the palate. The finish is dry, warming, and exceptionally sweet.
Bottom Line:
If you prefer your whiskey to be so filled with corn that it tastes almost like drinking caramel corn, this is the whiskey for you. But while this dram has a ton of corn flavor, it's balanced with spices, fruit, and hints of cocoa.
Bib & Tucker 6-Year-Old Small Batch Bourbon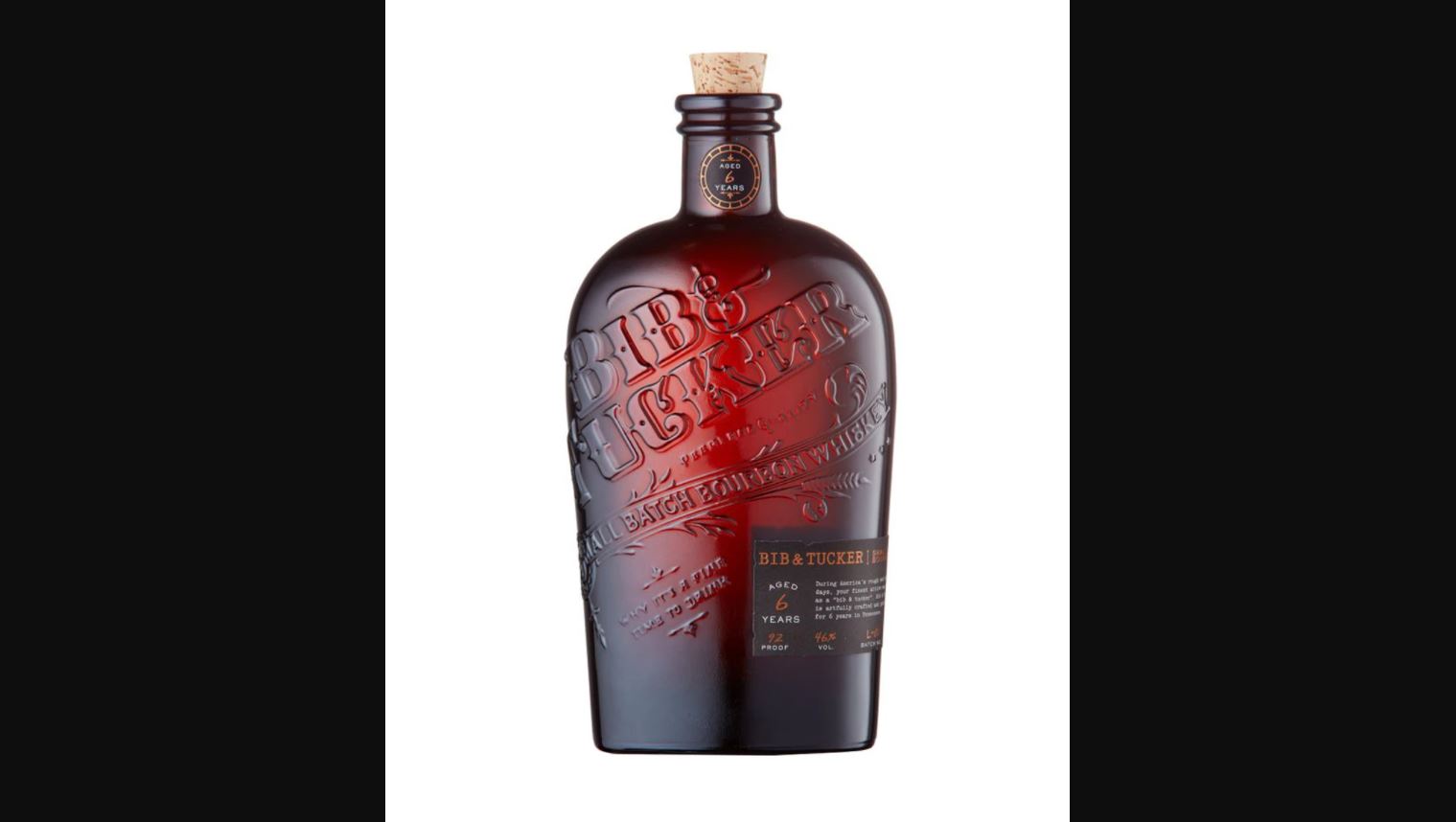 ABV: 46%
Average Price: $52
The Whiskey:
Bib & Tucker has made a name for itself in the last few years. Bottled in Columbia, Tennessee, this small-batch Tennessee-sourced bourbon (some say from George Dickel's Cascade Hollow stills) is made with a mash bill of 70 percent corn, 26 percent rye, and four percent malted barley. It's distilled two times before maturing in very lightly charred, American oak casks for at least six-year (although the brand says that most batches will be closer to seven-plus years old).
Tasting Notes:
Take a moment to give this whiskey a proper nosing. You'll be met with scents of pipe tobacco, wet grass, wood char, and vanilla beans. The palate is full of dried cherries, raisins, treacle, sugar cookies, and a nice hit of spice at the very end. It's well-balanced with a nutty sweetness that pairs well with buttery caramel notes.
Bottom Line:
If you've never tried this surprisingly well-priced bourbon, now is the time. This Tennessee-made whiskey is mellow, sweet, and well suited for slow summer sipping.
Corsair Triple Smoke American Single Malt Whiskey
ABV: 40%
Average Price: $50
The Whiskey:
This pot-still distilled whiskey isn't a bourbon or a "Tennessee whiskey," it's an American single malt. This 100 percent barley-based whiskey gets its flavor because of three separately smoked malts. The barley is smoked with local cherrywood, beechwood, and peat imported from Scotland. The result is a smoky, flavorful whiskey that will make you rethink your idea of single malts.
Tasting Notes:
When you nose this whiskey, you get a ton of smoke. The robust peat is countered by sweet cherries and slight vanilla. The flavor is on par with some of the best whiskies of Islay. It's filled with caramelized sugar, subtle cinnamon, sweet cherries, and a lot of smoke.
Sweet, smoky, and not to be missed.
Bottom Line:
Fans of smoky single malt Scotch whiskies should definitely check out this bold, rich, very unique expression. The mix of three different smoked malts gives this a nuanced, highly memorable flavor profile.
Editor's Pick: Nelson's Green Brier Tennessee Whiskey
ABV: 45.5%
Average Price: $32
The Whiskey:
This whiskey is a throwback to one of the biggest whiskeys ever made in Tennessee. The Nelson brothers stumbled into their family's distilling history while driving the backroads of Tennessee and it changed the course of their lives. This is their first whiskey (their Belle Meade bourbons are sourced from MGP Indiana). The juice is a wheated bourbon that's filtered according to Tennessee law. It's then aged for two to five years before the barrels are vatted, proofed, and bottled in a throwback bottle.
Tasting Notes:
You're met on the nose with still-warm cinnamon apple fritter fresh from the fryer that has just been drizzled with a salted caramel and vanilla syrup. The taste leans into the cinnamon-apple vibe with a thick and buttery southern biscuit underneath while the mid-palate luxuriates in a salted caramel apple. The finish holds onto the orchard fruitiness and dark bark spices as a final hint of dark and powdery cocoa arrive next to a ripe and sweet Bing cherry. The fade is slow but distinct and leaves you with all that fruit, caramel, spice, and cherry/chocolate lingering through your senses.
Bottom Line:
This is a bargain bottle of whiskey that over-delivers on every sip. The beauty of this bottle is that it's a true workhorse in that it's a great cocktail base while also being 100 percent sippable over a little ice on a hot day.
---
As a Drizly affiliate, Uproxx may receive a commission pursuant to certain items on this list.