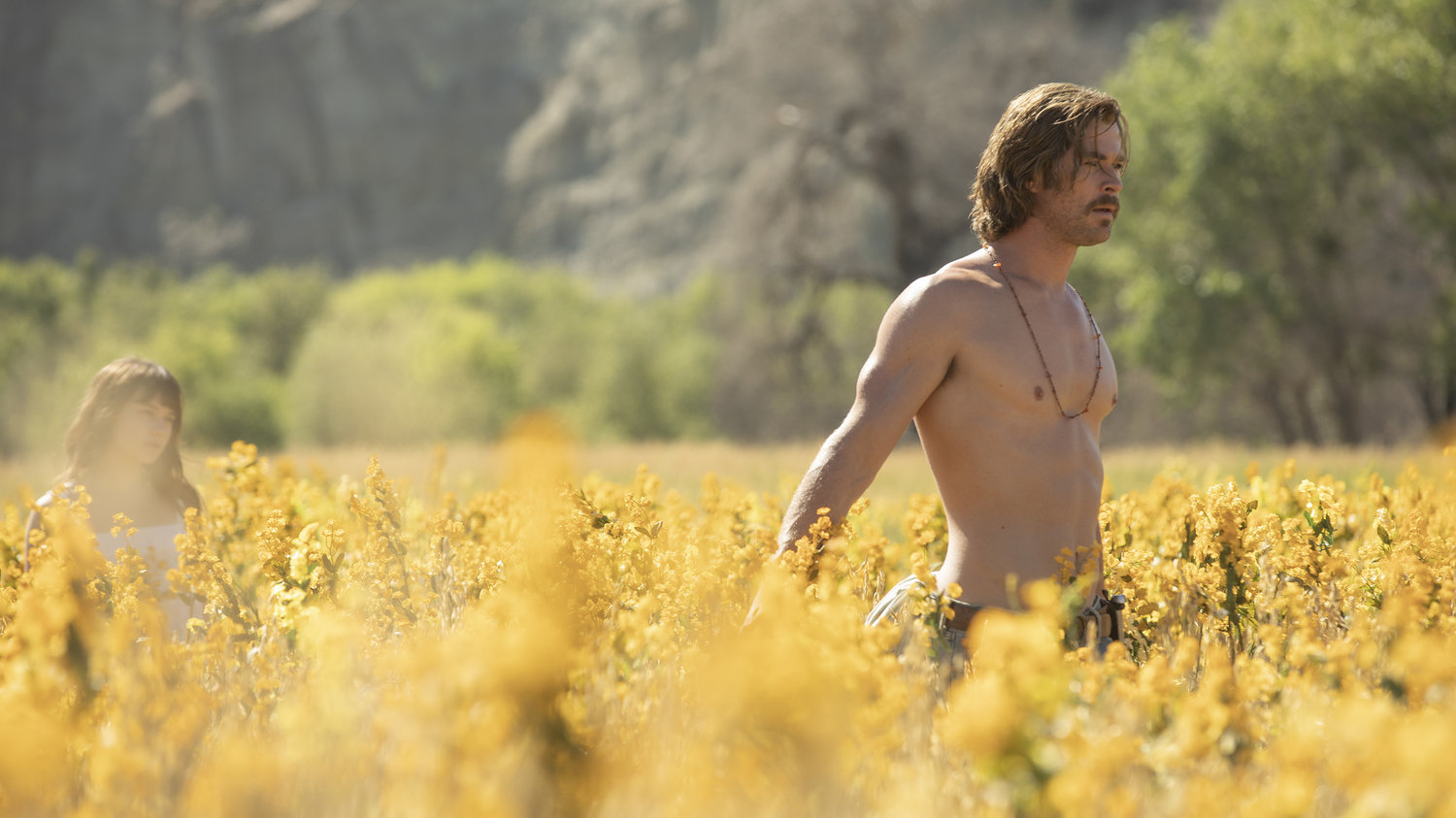 This article has been updated.
Southern California just finished one of its wettest winters in decades, leaving conditions ripe for one of the state's famed super blooms — in which entire fields of poppies and buttercups emerge from the soil in unison. The abundance of rain in and around LA brought out so much of the state's natural beauty that it even made the act of sitting in traffic just a little more bearable. It's hard to be the same level of stressed out and annoyed when snow-capped mountains tower in the distance and the sides of the highways — usually reserved for beer bottles and Doritos wrappers — teem with wild mustard.
These perks don't even compare with actually seeing the main attraction: the wildflowers. A super bloom, according to National Geographic, is an "an explosion of wildflowers that exceeds typical spring blooms" — leaving remote locations and state parks across California with an ocean of brilliant blooming flowers. We've been tracking these blooms for six weeks now and they're just about finished across the state. If you plan to visit one of these sites before the season draws to a close, now is the time.
Note: For the best super bloom viewing experience, always try and visit locations near the bottom of the list as those are the parks with the newest blooms. Expect the flower shows to appear less brilliant as temperatures continue to warm. We will do our best to remove locations where the flowers have already died off from this list.
FADING — Lake Elsinore
According to the LA Times, the bloom was in full swing at Lake Elsinore's Walker Canyon in early March. By this point, it's almost over.
For the best views, exit Lake St. off of Interstate 15 and drive along Walker Canyon road. The crowds at Lake Elsinore are large so expect traffic delays.

FADING — Joshua Tree National Park
Another bloom that peaked early, Joshua Tree is always worth a full day's trip, even if the flowers aren't blooming.
For the best view, check out the Bajada Nature trail off of Cottonwood Springs Rd. exit 168 along the 10 freeway.
FADING — Anza-Borrego Desert State Park
The Anza-Borrego Desert State Park'spygmy golden poppies and purple sand verbena are carpeting the desert floor but not for long.
A popular spot to check out is the wildflower field on Henderson Canyon Road off of the CA-78.
FADING — Diamond Valley Lake
The bloom in Diamond Valley Lake came late but this one is very prone to wilting from the sun.
Be sure to check out the wildflower trail at the Riverside County Multi-Species Reserve where access to the park costs $3 per person and $10 to park your vehicle.
FADING — Carrizo Plain National Monument
Carrizo Plain's bloom came late and is still in good condition, though it'll fade fast when it goes. When visiting Carrizo Plain, plan carefully. The national monument is very remote and offers nothing in terms of cell service, water, food, or fuel. Check out the park's website for more information about the smartest way to plan your visit.
SEE IT SOON OR MISS IT ALTOGETHER — Antelope Valley Poppy Reserve
The Antelope Valley Poppy Reserve is blooming now and holding strong. Visitors can expect stunning fields of orange California poppies, white forget-me-nots, phlox, and golden orange fiddle-necks, with fringe pods already beginning to appear across the fields.
Keep in mind that the Antelope Valley Reserve enforces strict rules and straying far from the trails can result in a ticket. Check out their website for more rules and guidelines. The park is open daily from sunrise to sunset.
SEE IT SOON OR MISS IT ALTOGETHER — Ronald W. Caspers Wilderness Park
The wildflower show in Bell Canyon at the Ronald W. Caspers Wilderness Park is apparently still strong with reports of endangered Palmer's grapplinghook flowers making a rare appearance. Wildflowers are currently blanketing the hillsides, but with the weather heating up this week it'd be wise to take a trip out sooner than later.
Be sure to check in with the park if you're curious about the status of the current bloom.
SEE IT SOON OR MISS IT ALTOGETHER — Sequoia National Park
https://www.instagram.com/p/BvICH7wgvoQ/
Sequoia National Park is feeling the super bloom love with Eastwood's fiddle-neck and silver bush lupin in peak bloom along Hwy 198, perfect for a scenic drive as you enter the park. The Theodore Payne Foundation expects the tufted poppy blooms to be particularly spectacular this year, and white leaf Manzanita and West redbuds have already started their bloom.
All the rain Sequoia has experienced this year means mushrooms should be in abundance, and visitors should expect to find all sorts of colorful lichens as well!
SEE IT SOON OR MISS IT ALTOGETHER — Rancho Santa Ana Botanic Garden
Temperatures are finally warm enough for the flowers at the Rancho Santa Ana Botanic Garden to bloom, so much so that the park has deemed this week 'Wildflower Week." Visitors can expect to see blue and creamy white ceanothus, popcorn flowers, sun caps, and California poppies. B
looming flowers will mean busy bees so expect lots of bumblebees as well as Painted Lady Butterflies if you're making the trip out to visit.
SEE IT SOON OR MISS IT ALTOGETHER — Los Padres National Forest
Located four miles away from the town of Los Olivos in the Los Padres National Forest, Figueroa Mountain is experiencing wild blooms of buttercups, fiesta flowers, milkmaids, sky lupines, and California golden violets. The higher up the mountain you'll venture will bring you to the brilliant sight of California poppies that are just starting to bloom, with more poppies located on the nearby Grass Mountain.
This bloom is still in its very early stages, so feel free to wait a teeny bit longer if this is the closest park to you.
SEE IT SOON OR MISS IT ALTOGETHER — Harford Springs Reserve
The Harford Spring Reserve in Riverside is starting to show large patches of poppies, cream cups, and royal goldfields, with more flowers blooming by the day. Be sure to take the Harford Park wildflower and butterfly trail ride, since it's looking like people can't be trusted to stay off the flowers. Horses, on the other hand, know what's up.
SEE IT SOON OR MISS IT ALTOGETHER — Red Rock Canyon State Park
An abundance of different flowers has begun to bloom at the Red Rock Canyon State Park. Visitors can expect to see Red Rock Monkey Flower, the Red Rock poppy, and other unique wildflowers endemic to the Red Rock Canyon.
PEAKING— Devil's Punchbowl
Flowers have just started to bloom in the high desert wildlife sanctuary of Devil's Punchbowl. Visitors can expect to see vibrant Fremon's phacelia, with many desert wildflowers expected to begin blooming soon.
PEAKING — Descanso Gardens
Those hoping to catch the flowers without venturing too far from the major cities will be pleased to know that the LA-based Descanso Gardens is erupting in a vibrant show of technicolor wonder. Photos of the spectacular blue blossomed ceanothus, unusual Dutchman's pipe vines, and colorful Nevin's barberry and flannel bushes have begun littering the social media feeds of LA locals and those close enough to hit up Descanso.
It should be noted that since this is a manicured garden, it won't contain any of the wild spectacles of some of the other parks on this list, though photos show the flower display is still quite beautiful.
A Note About Flower Etiquette:
Some state parks have strict rules when it comes to visiting their flower fields, but most don't, so the responsibility of being respectful towards the flowers is on you. Look we get it, a super bloom is the type of photo opportunity that gets your Instagram friends all worked up and jealous of your #blessedlifeBESTlife. But when you're selfish, you're just ruining the experience for others.
Be cool, if you plan on visiting the super bloom this year try to stay on the trails and avoid trampling over the flowers. If you absolutely must venture into a field because you just can't help yourself, watch your step and refrain from laying ON the flowers, as that tends to kill them. Obey parking signs so you don't create any additional traffic and dispose of all your trash properly.
Now get out there and enjoy the beauty of California!