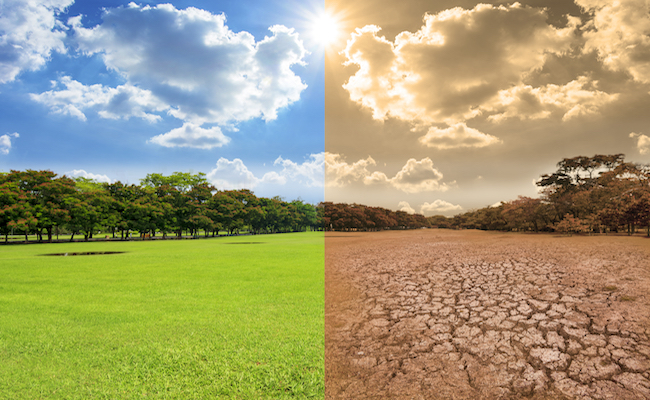 Don't get us wrong: Climate change is very, very bad. It's so bad that it might lead to an independent South Florida. But one climate writer at CNN wants us to focus on the bright side for Earth Day, noting that it's still a problem, but things are looking up.
The reasons that John D. Sutter gives to counter the typical doom and gloom (and smog) are the Paris Agreement, lowered costs of alternative fuel and a seemingly real interest to move away from our most harmful energy sources.
That agreement included 195 countries, who all pledged to do their part to keep worldwide warming to 2 degrees Celsius. Of course, coming as it did in the wake of the Paris terror attacks, it provided plenty of fuel for folks who think that climate change is not a real issue. But here's a bonus silver lining, Bill Nye is still out there telling people exactly how wrong they are.
Sutter also points to a study that finds solar energy costs have been cut by half in the last decade and notes that electric cars are more plentiful (and affordable) than ever. Finally, he closes out the piece by addressing the main anti-climate change argument head on: Why is the U.S. so concerned about climate change if China isn't going to do its part to cut emissions?
Well, it turns out that premise is entirely false. China is expected to cut emissions by 48% in the 15 years between 2005 and 2020. And it's working to be down by 60% in 2030.
So, maybe the world's going to Hell, but slower than before and in a very nicely designed hand
basket.
(Via CNN)