The Gold Rush cocktail is a modern classic from the early-aughts New York bar scene. It's a take on the classic Bee's Knees (a Prohibition-era gin cocktail) but it replaces the gin with bourbon. Otherwise, we're talking about a very straightforward sour variation.
This drink is extremely easy to make. If you have a minute to shake a cocktail, you can master this one.
Okay fine, there is one small hurdle to get over first. You need to make honey syrup. But don't worry. That's super easy and takes almost no time. We'll tell you how to do it below.
Other than making honey syrup, you really only need a nice bourbon and some freshly squeezed (and pulp-free) lemon juice. Let's get shaking!
Gold Rush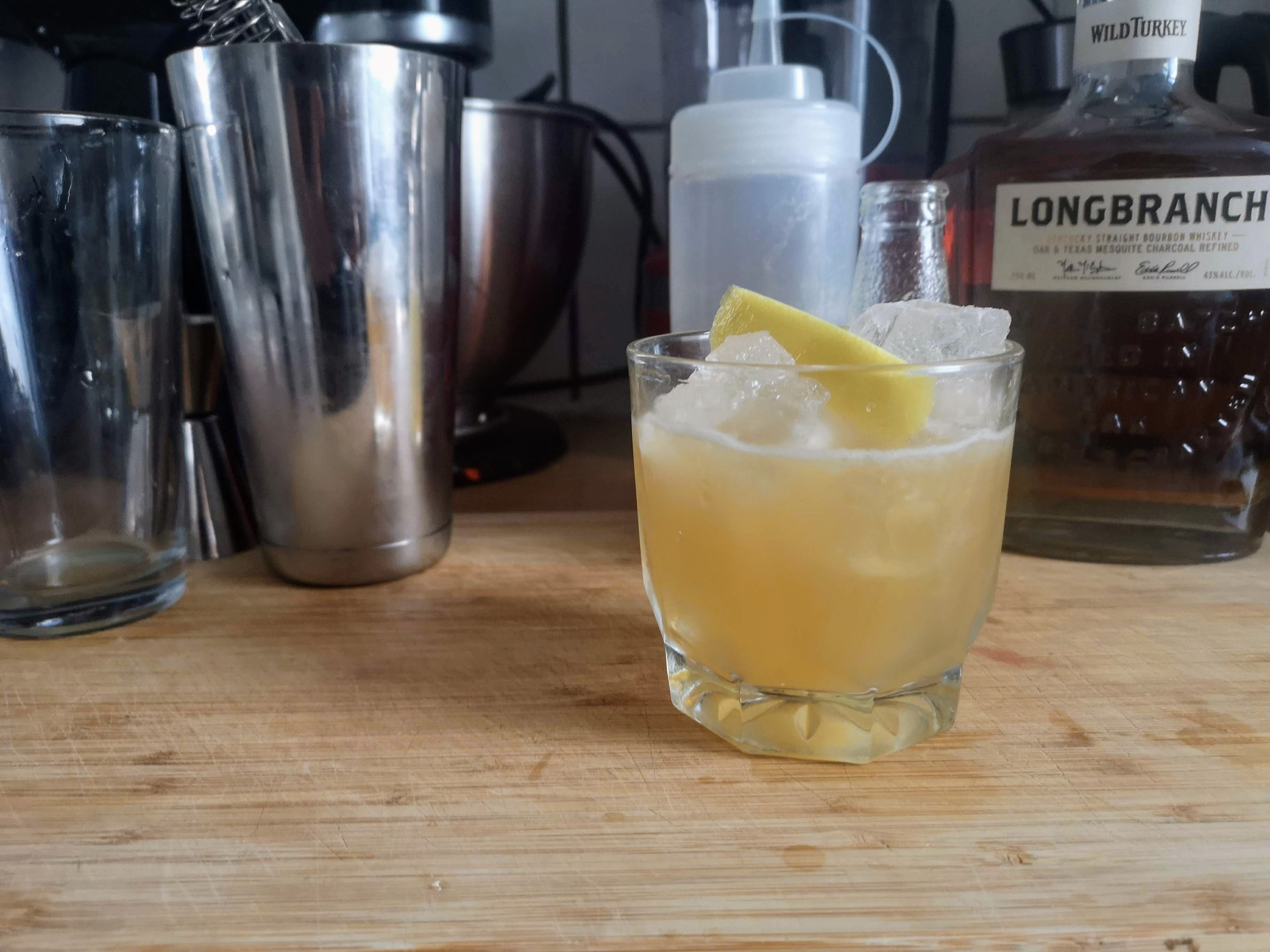 Ingredients:
2-oz. bourbon
.75-oz. honey syrup*
.75-oz. fresh lemon juice
Lemon peel
Ice
I'm using Longbranch from Wild Turkey. It's not that I can't live without Matthew McConaughey in my everyday life, it's more that I really dig on his whiskey. It has this touch of creamed honey with a light citrus note that really works well in this particular cocktail, creating a notable sense of creamed honey on the palate.
Other than that, I squeezed two lemons and ran the juice through a sieve and into a small bottle. I got enough for about four cocktails from those two lemons.
*For the honey syrup:
Add one cup of honey to one cup of water in a small pot. Bring to a light simmer to emulsify (mix fully). Remove from heat and pour into a small jar or bottle. Cool completely before use. You can use the syrup for around two weeks in cocktails, hot toddies, or tea, etc.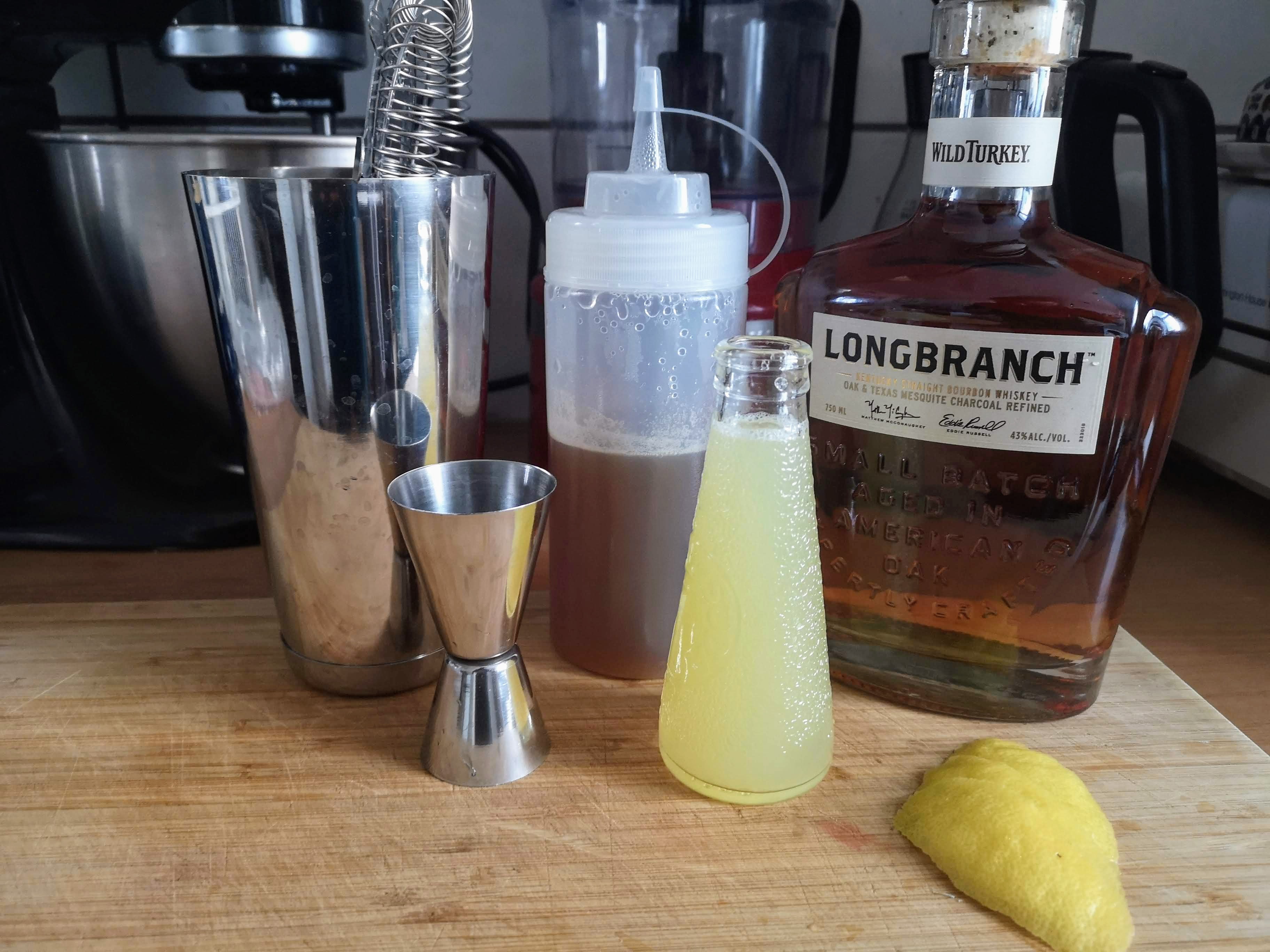 What You'll Need:
Rocks glass
Cocktail shaker
Strainer
Jigger
Fruit peeler/pairing knife
Juicer
Sieve
Small pot
Jar or small bottle
Spoon
Method:
Add ice to a pre-chilled rocks glass, set it aside.
Add bourbon, honey syrup, and lemon juice to a cocktail shaker.
Add ice so that the shaker is about 1/2 full. Affix the lid and shake vigorously for around 20 seconds. The shaker should be frosted over.
Strain the cocktail into the waiting rocks glass.
Spritz the cocktail with the oils from the lemon peel and rub the peel around the glass. Drop it in the cocktail.
Serve.
Bottom Line: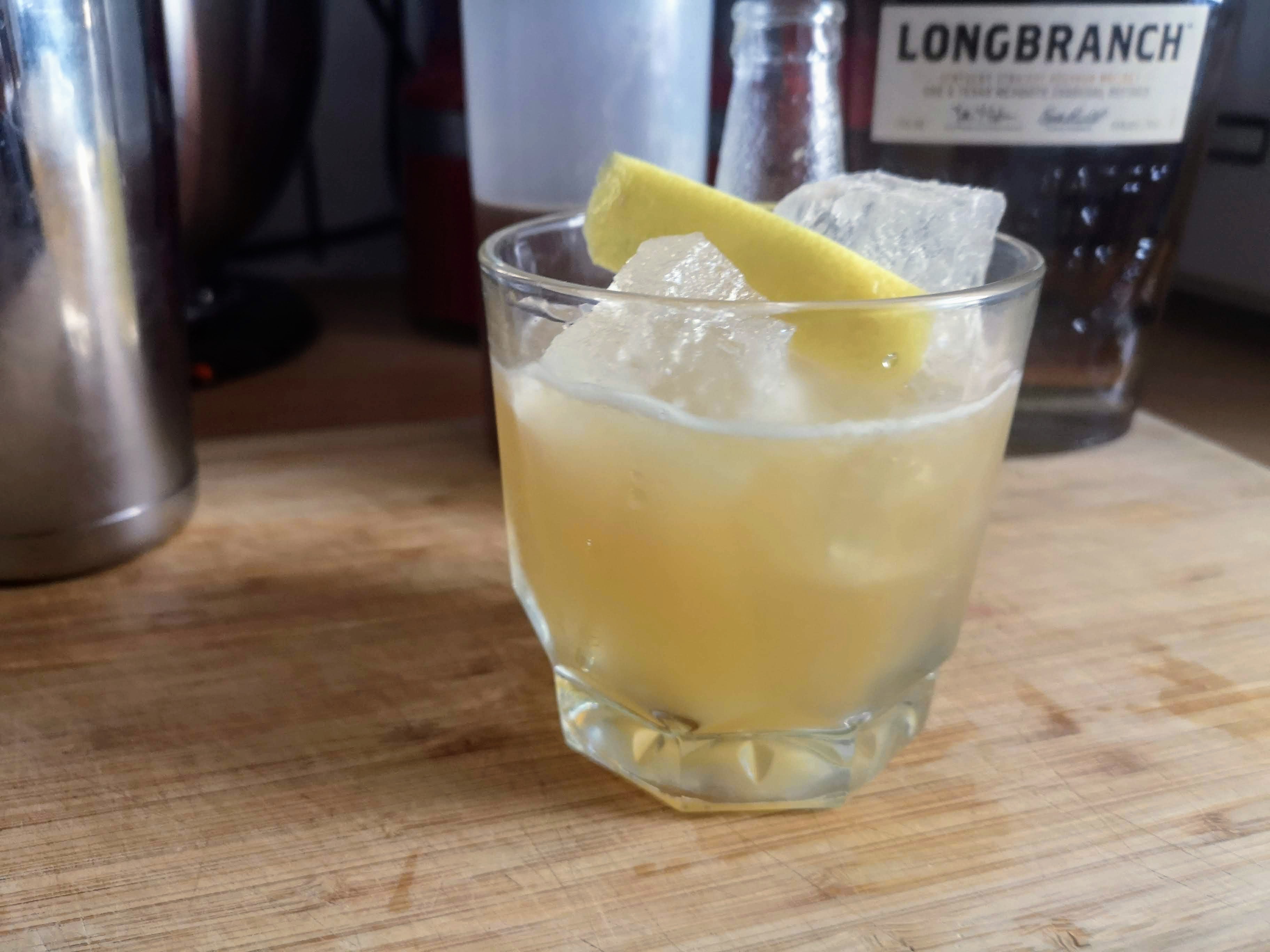 This is super refreshing. That creamed honey body really helps give this otherwise light cocktail a little heft and deep honeyed flavor. The texture is pure velvet with a nice edge of bourbon sneaking in.
The lemon really helps keep this bright and crushable. I can see drinking these well beyond spring and into the dog days of summer. Plus, once you have your mise en place ready, it takes less than a minute to make this. That's a big win, folks!