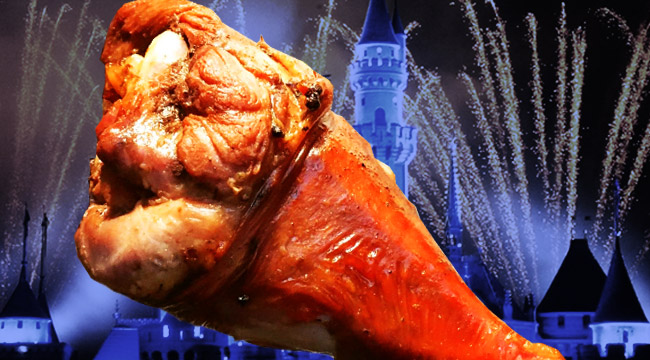 It's hard to walk through Disneyland — or Disneyworld for that matter — without copping a giant turkey leg. They're smoky, cured, slow-roasted meaty delights. Plus they make you feel like a Viking, as you tear giant hunks of flesh from the bone. Among all of the many solid food items you can buy at Disney parks, this is certainly the most visceral.
I live relatively close to Disneyland Paris but a very long way from the classic Anaheim park of my childhood. Every time I'm in LA for work or leisure, I try to save at least one day for a trip to the park. It's just something that brings me a lot of ease and relaxed joy. Call it corny. I don't care. I'm having too great a time on Splash Mountain, at the Haunted Mansion, and with my corndogs, turkey legs, and chimichangas to notice.
Having mastered the delicious Disney corn dog, I thought I'd turn my eyes towards the mammoth turkey legs. One, it's turkey which is woefully under-repped in the home kitchen outside of late November. Two, it's a delightful brine-cured and smoky roasted piece of meat on the bone that's equal parts messy, delicious, and fun to eat.
A few caveats. I don't have a smoker or a backyard to house a smoker. That's part of the challenge because you probably don't either. This recipe is a do-it-in-any-kitchen sorta thing. If you do have a smoker, then I would recommend skipping the last part where I finish it in my oven and simply finish it in a smoker instead. That being said, let's dive in.

THE PREP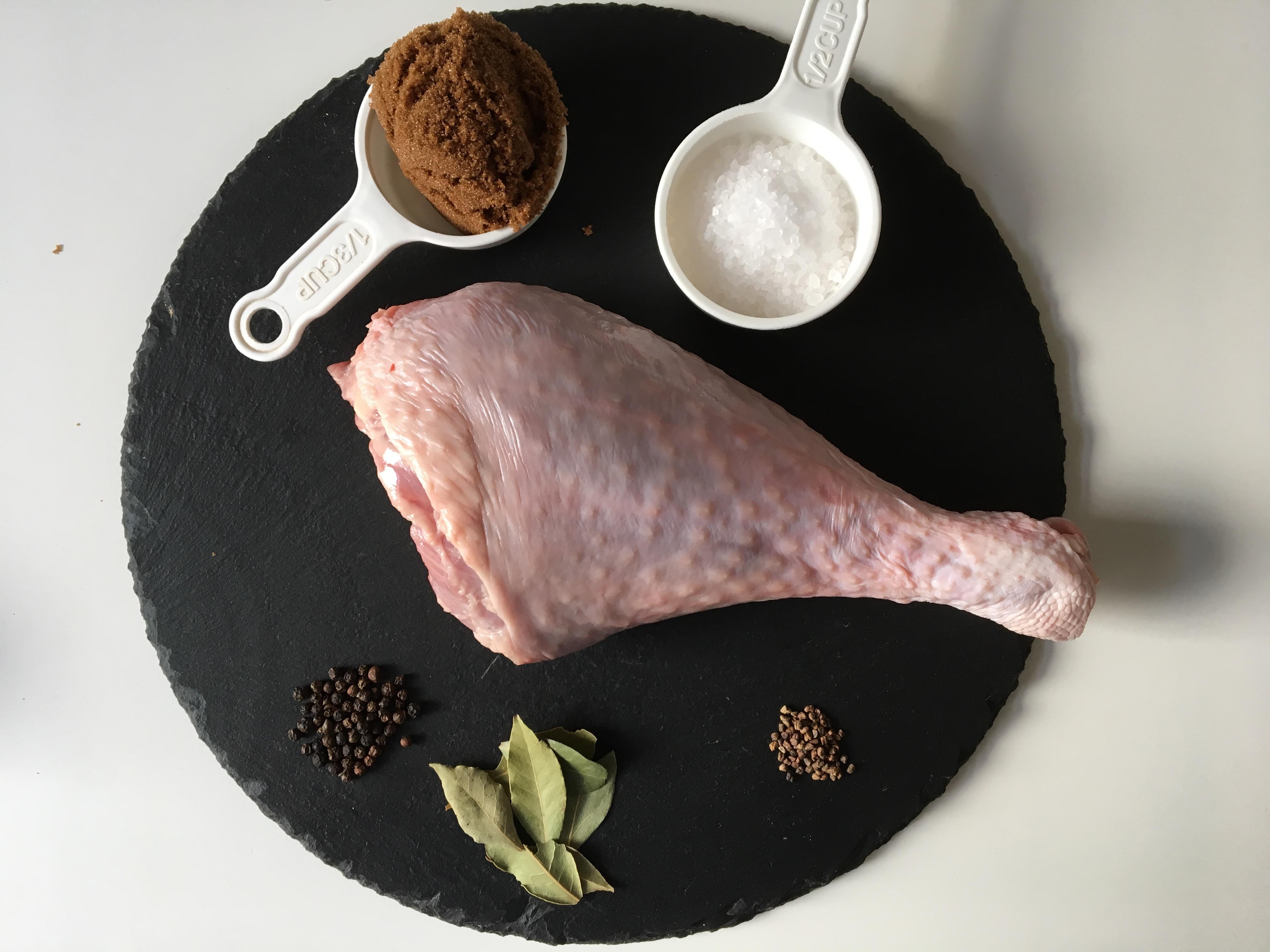 The first thing I do is fire up my sous vide. The great thing about this method of cooking is that you can brine and cook at the same time. Instead of making a brine and then bathing a piece of meat in said brine for 24-48 hours in a fridge, sous vide gets all that done in about 4 hours (in this case). The meat will be safely and deliciously cooked and will have been well-brined at the same time.
While the water bath is getting up to temp, I make a quick brine of a couple cups of boiling water, half a cup of sea salt and smoked brown sugar then black peppercorns, bay leaves, cardamon seeds, marjoram, smoked paprika, garlic powder, allspice, saltpeter, and a good splash of apple cider vinegar along with a few drops of liquid smoke (again, I don't have a smoker, sorry).
I eyeball all the spices. But, if you need accuracy, I'd say a heaping teaspoon of each will do the trick nicely.
I tamp the turkey leg with a towel and place it in a 2-gallon ziplock. I pour the brine over (after it has cooled) and seal the bag. I throw that in the water bath for 4 hours at 140f and that's it.

THE FINISH
Preheat your oven to about 400F. I use a very old gas oven, so if your oven is newer (and better), maybe aim for closer to 375F. I line a baking tray with plenty of foil and place a roasting rack over it.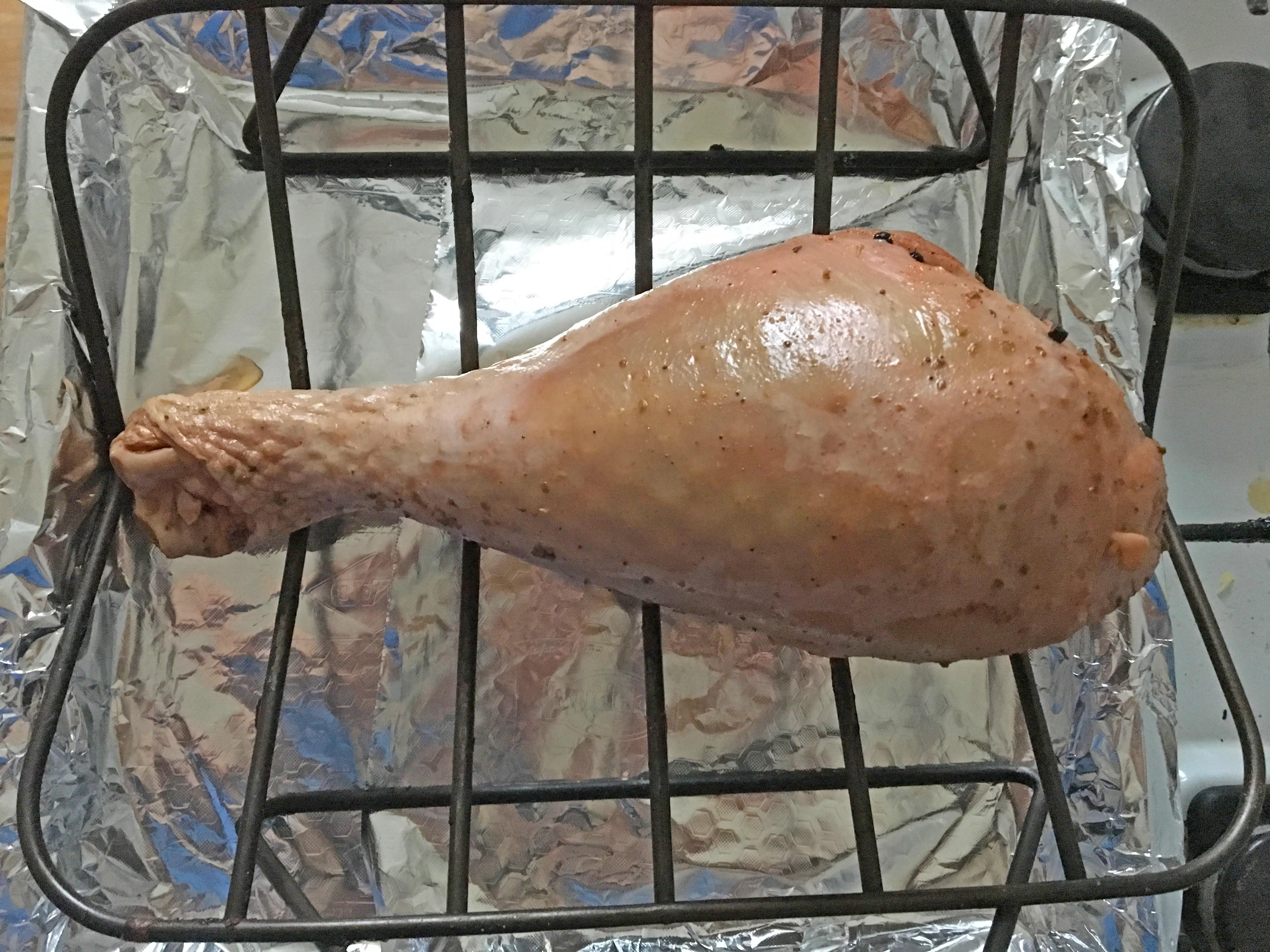 I remove the leg from the water bath. It's now technically cooked through and edible but nowhere near awesome yet. I get a small pan out and put in about 2 ounces of unsalted butter in there. I add about half a ladle full of the jus from the turkey leg bag, making sure to bring along some spices and a bay leaf. I melt the butter completely because I'm going to slather that leg in this cured, smoky butter.
I place the leg on the roasting rack and use a brush to completely coat the leg in butter. Then it goes in the oven. I set a timer for 15 minutes and go and listen to/ drink some Tennessee Whiskey.
The whole apartment starts to fill with the delightful aroma of smoky, buttery roast turkey. I legit start to salivate. When the timer goes off, I re-slather the leg in butter and set another timer for 15 minutes.

After the next timer goes off, I remove the turkey leg from the oven and wrap it in greaseproof paper and then foil and let it rest like a sleeping baby for about 30-45 minutes. You can easily let it rest for an hour or more without losing any heat. But do not sleep on letting it rest. It needs that time to let all those juices mingle and settle into the meat without evaporating off.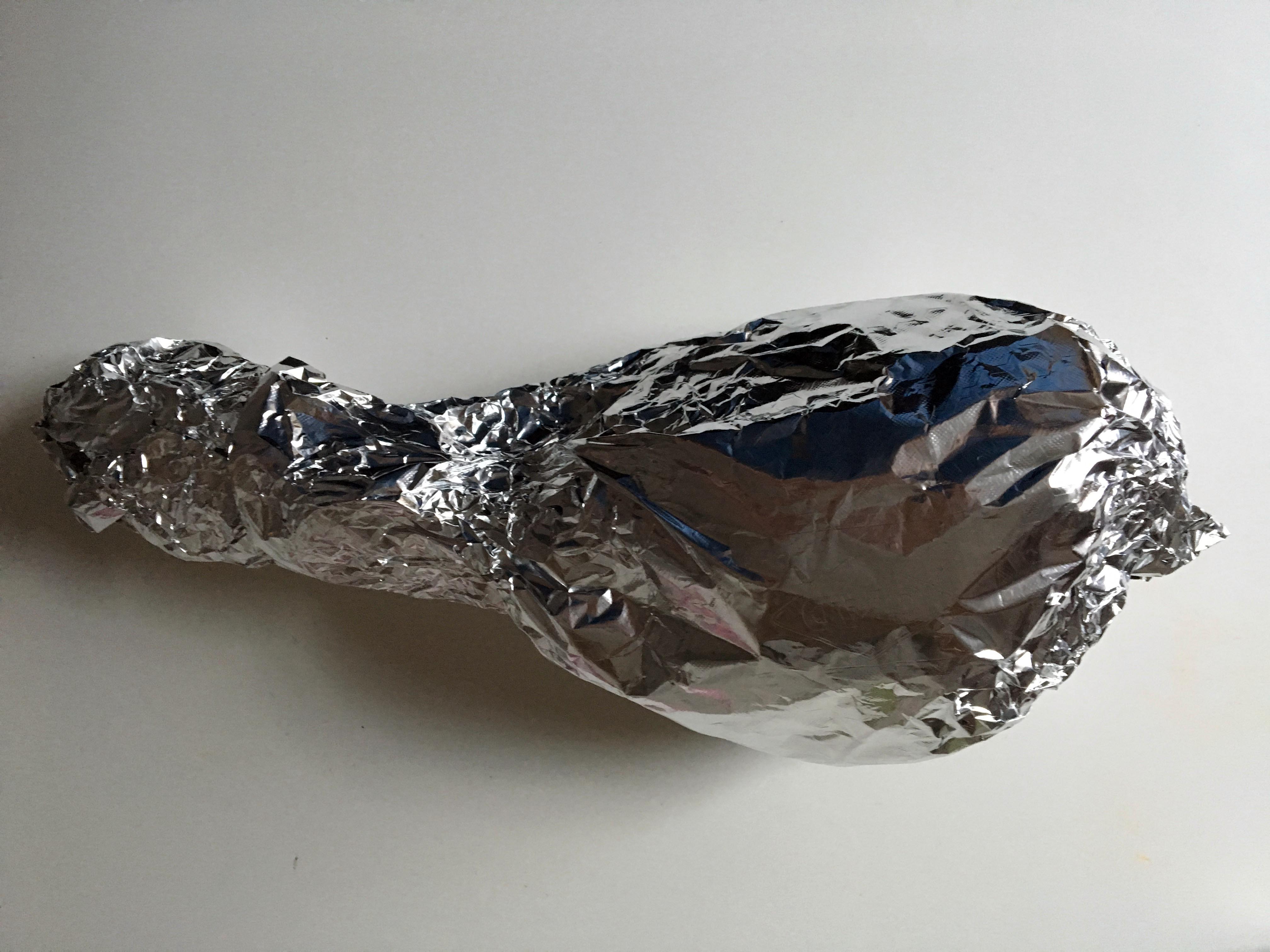 That's it. Unwrap the leg and start gnawing!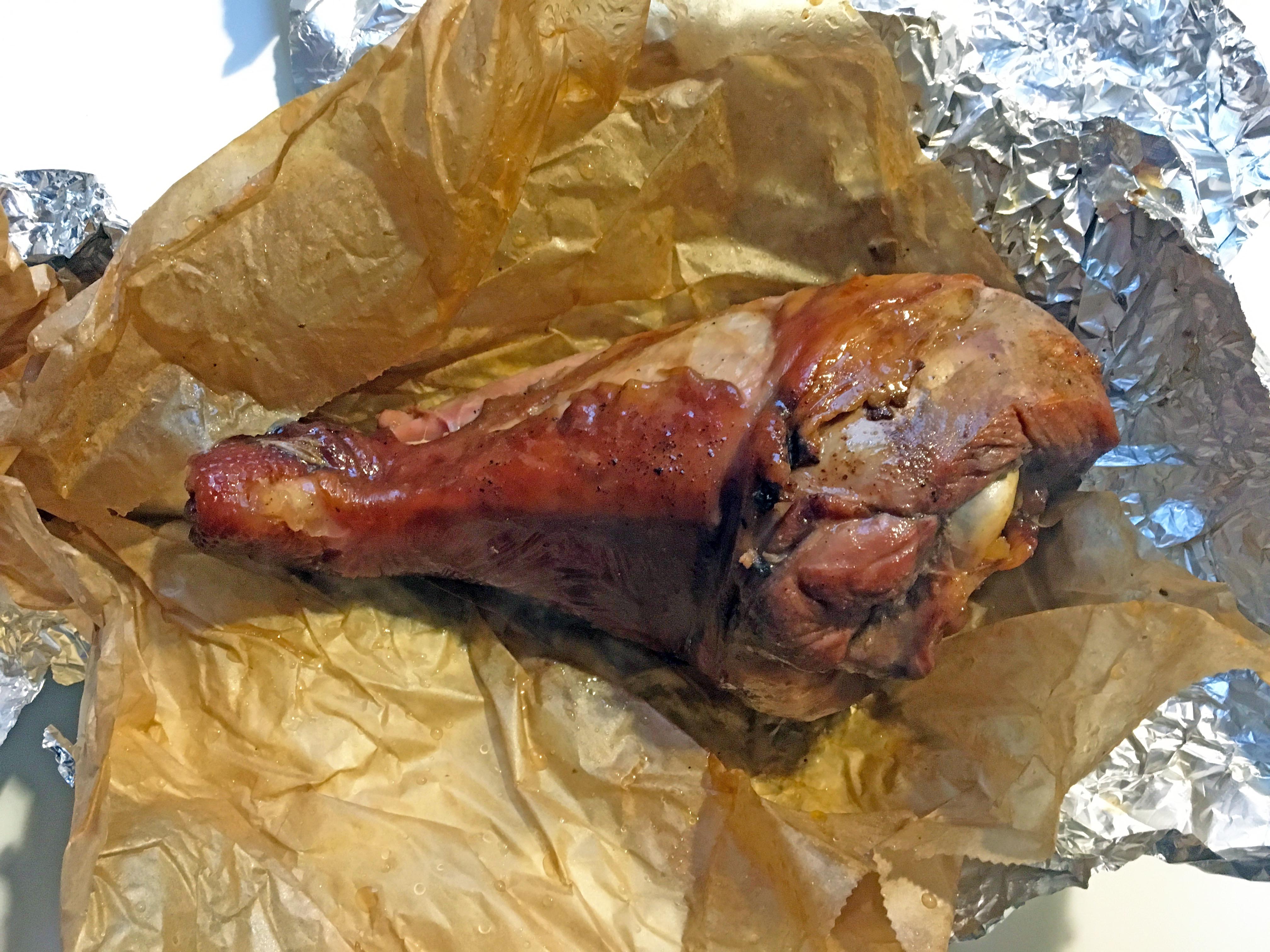 The saltpeter brought out a really nice pink to the meat. It's smoky, a little spicy, and full of cured deliciousness. It's sweet and savory but still holds a distinctly "turkey" vibe to the taste. Honestly, it's also shockingly close to the Disneyland version.
Next up? I'm coming for you, chimichanga!