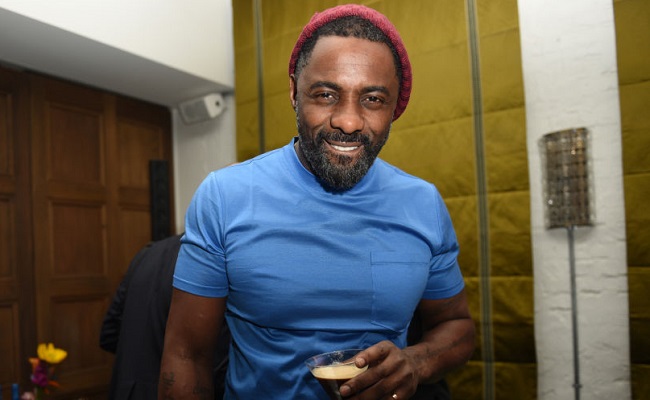 Idris Elba opened a bar in London over the weekend. Unfortunately, it is not Luther, The Wire, or even Pacific Rim-themed. Instead, the Sexiest Man Alive has opened a tropical bar that sounds like a great place to hang out with famous people. "The Parrot," a 60-seat cocktail bar, is located inside the Covent Garden Waldorf Hilton. According to The Spirit Business, the bar has a secret cocktail menu and will host unannounced performances from surprise guests like DJ Idris Elba.
Yes, Idris Elba is a DJ as well as a handsome actor. And while he won't be James Bond, he does still favor an Aston Martin. If you're lucky enough to get a ride to the venue in bar's branded Aston Martin, you can look at a non-secret menu and order in advance. If you're not lucky enough to be at the front of the Aston Martin line when Idris Elba's DJ set finishes, you're going to want to mind the gap as you board a Piccadilly line train to Cockfosters.
Continuing with the tropical theme, the bar food consists of a small plate menu served on repurposed seashells. The drinks are all inspired by various parrots. Still, if you find a palm frond in your drink, don't assume it belongs there.