The holiday season is about to wrap up, and most likely, you still have some presents to get. Between friends, family, and the other people in your life that you somehow accumulate, your list started off longer than you'd care to acknowledge, so there are still a few left to find. While there are some gift-getters that get the standard Christmas Candle, there are a lot of other people who deserve something more.
If you want to be the champion of holiday giving this year, there is only one person to look to for inspiration: the one and only Leslie Knope. Yes, she is fictional (allegedly), but her leadership will keep you out of the doghouse this holiday season. If you follow Leslie's example, you'll bring a little cheer to those you love (and also win Christmas, which is really what it's all about).
1. Put A Little Thought Into It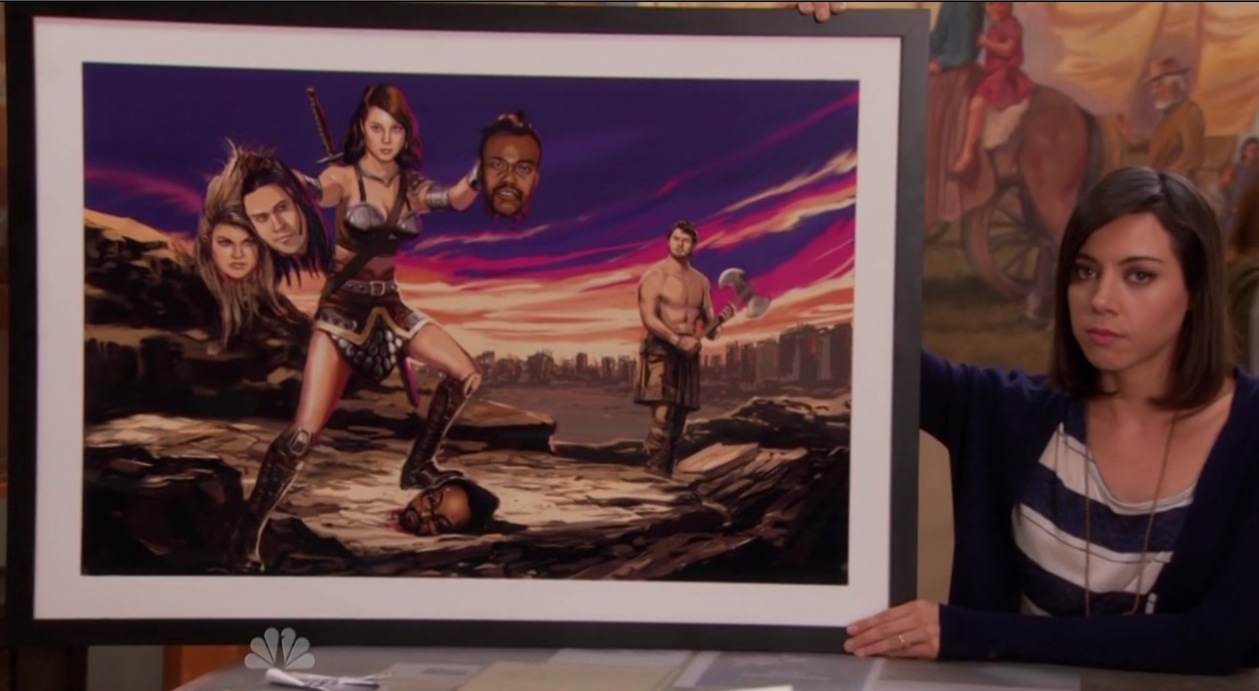 As the 12 days of Christmas are almost at twelve drummers drumming, this may be a fool's errand at this point. However, in future years, if you're willing to play the long game, it almost always pays off. A specialized portrait of April finally slaying the Black Eyed Peas is not something you can just pick up the weekend before Christmas.
Careful planning can help avoid the end of the year panic that comes with gift-giving. The official shopping season usually begins sometime around Black Friday, but there aren't any rules against starting a little earlier if you find something perfect. Leslie would probably suggest some kind of binder system if you're worried about the organizational chaos that might come from starting earlier and going into deep research mode to find the perfect gift, but that's really an individual choice.
2. Get Personal
There is always that temptation to get something that you, yourself, would enjoy. Fight this urge. A one-size-fits-all approach to the holidays will leave you unfulfilled and your recipients a little disappointed. While she loves them (almost) equally, Leslie would never get Ben or Anne the same gift. Much like a wand picks a wizard in Harry Potter, a gift has to pick the person.
A little research into their likes and dislikes will get you a long way. Yes, you could get them a gift basket of some kind or a sturdy pair of socks (Jerry sure loves them), but where is the emotional flair? Do you want to give the gift that is so awesome it will even dominate the conversation next Christmas? Yeah. You do. Doing a little legwork will get you there.
3. It's Not About The Money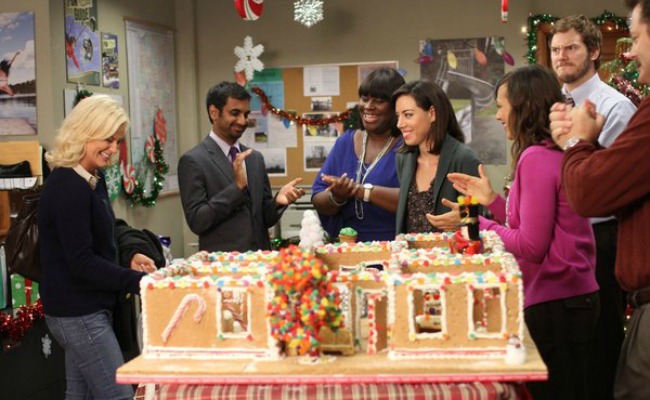 Thanks to the commercial pressure that has grown around the holiday season, the mentality that "$$$ = the best gift" is pretty pervasive. However, unless they're total assholes, your loved ones would probably prefer something heartfelt over something exorbitant. While feelings might make you a little uncomfortable (the holiday stress is so real), no one embraces the feels more than Leslie Knope. If you think that caring about people is for suckers, it's probably best to follow Leslie's example.
Surely, you can find a little cheer in that cold, black heart of yours to make your mother cry in a good way on Christmas morning. Don't let the advertising fool you: it really isn't about the money. When the entire Parks department bands together to make Leslie a lovely gingerbread office, it really is the thought that counts. Marshmallow Ron is just a bonus.
4. Enjoyment Longevity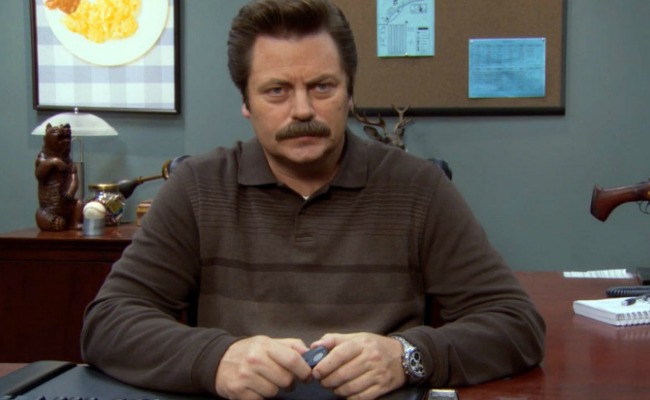 Christmas is not the time for fads. If you want to get your sister meme covered leggings, go ahead, but they will be tossed aside in a few months. Sure, there may be a few laughs around the tree if you get something hilarious, but are you trying to leave a gift giving legacy or aren't you? To quote our blonde haired inspiration: "Giving Christmas gifts is like a sport to me. Finding or making that perfect something. It's also like a sport to me because I always win." Even if everyone else secretly hates you just a little bit because you always dominate this Christmas category, they're all still glad you're so good at what you do.
When Leslie gave Ron the automatically closing door for Christmas, she is giving him something that he can enjoy and benefit from for a good long while. "Memorable" is the name of the game this time of year, so look for that special something that will carry them through the bleakness of the rest winter.
The perfect gift is out there, my friends. You just have to find it.