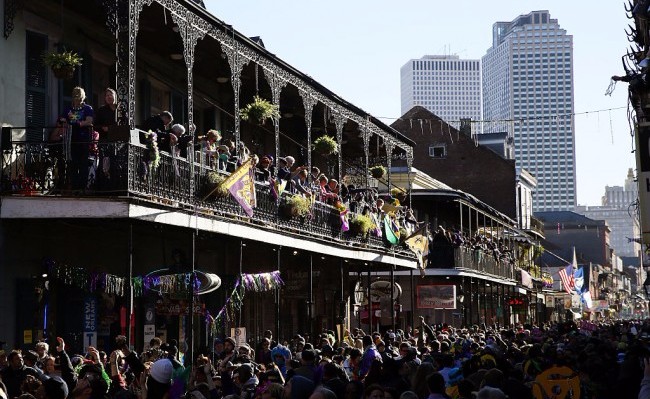 Mardi Gras — the traditional party of excess and sin the night before we all fast and are good boys and girls for Lent (you all went to church for Ash Wednesday this morning, right? RIGHT?) — was last night and the pictures show ridiculous costumes, a crazy amount of beads, and plenty of partying. If you missed it, you ought to be jealous.
While there were Mardis Gras celebrations all over the world, when you think Mardi Gras, you have to think New Orleans. The decadent food, the music, the parades — it all screams celebration. That is, if you can hear anything over the mass of revelers begging for beads like goddamn maniacs. We particularly love the pictures of people reaching for beads like zombies reaching for live humans. Seriously, people are fervent in their collection of the beaded stuff.
Mardi Gras in Nola isn't just a one day event. There are weeks of celebration leading up to the ultimate party, Fat Tuesday — the sexy, drunken street festival where pretty much anything goes. And all that practice and lead up lends itself to a fantastic explosion of color and enthusiasm with people traveling from all over the world to dance the night away in the French quarter or flash parade goers on Bourbon Street.
So enjoy the pictures below of the one of the craziest parties in the world, and then begin booking your travel and accommodations for next year ASAP.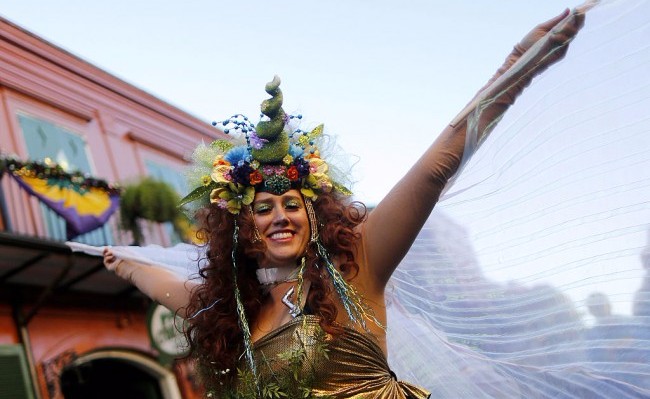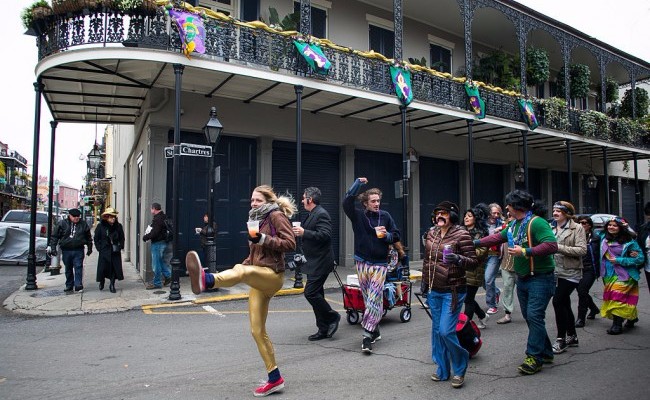 https://www.instagram.com/p/BRGwkqhjQbt/
https://www.instagram.com/p/BRGkNCSDmNN/
https://www.instagram.com/p/BRGelVnhKrH/


https://www.instagram.com/p/BRG9qDMAcGf/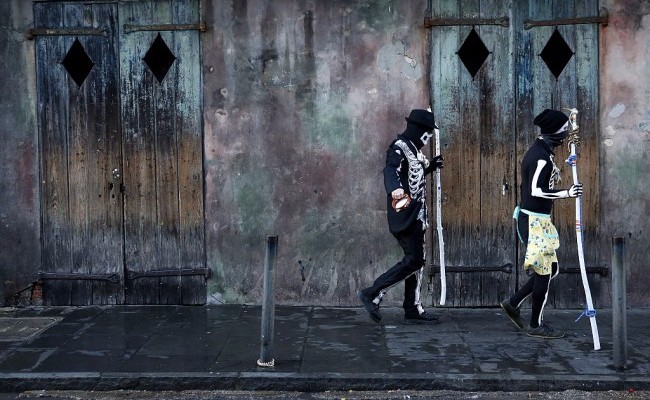 https://www.instagram.com/p/BRGredvBK95/