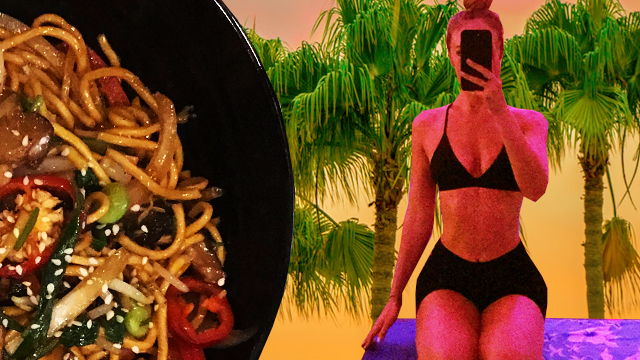 Last month, I returned to Miami for the first time since living there a few years ago. The city is so dynamic, so ever-changing that being gone for a few years feels a lot longer than it would anywhere else in the US. There are always new restaurants to try, new bars to drink at, and something exciting happening around every corner. For my first few days in town, I caught up with old friends and went to my favorite haunts, but with 24-hours left in my trip, I decided to head underground.
I wanted to seek out the intimate local spots that had opened or gotten more popular since I'd left. The tucked-away restaurants and isolated beaches. I went in ready for adventure and improvisation, too. As I know all too well, you can make all the plans you want in Miami but ultimately the city leads the way.
STOP 1: LITTLE ARGENTINA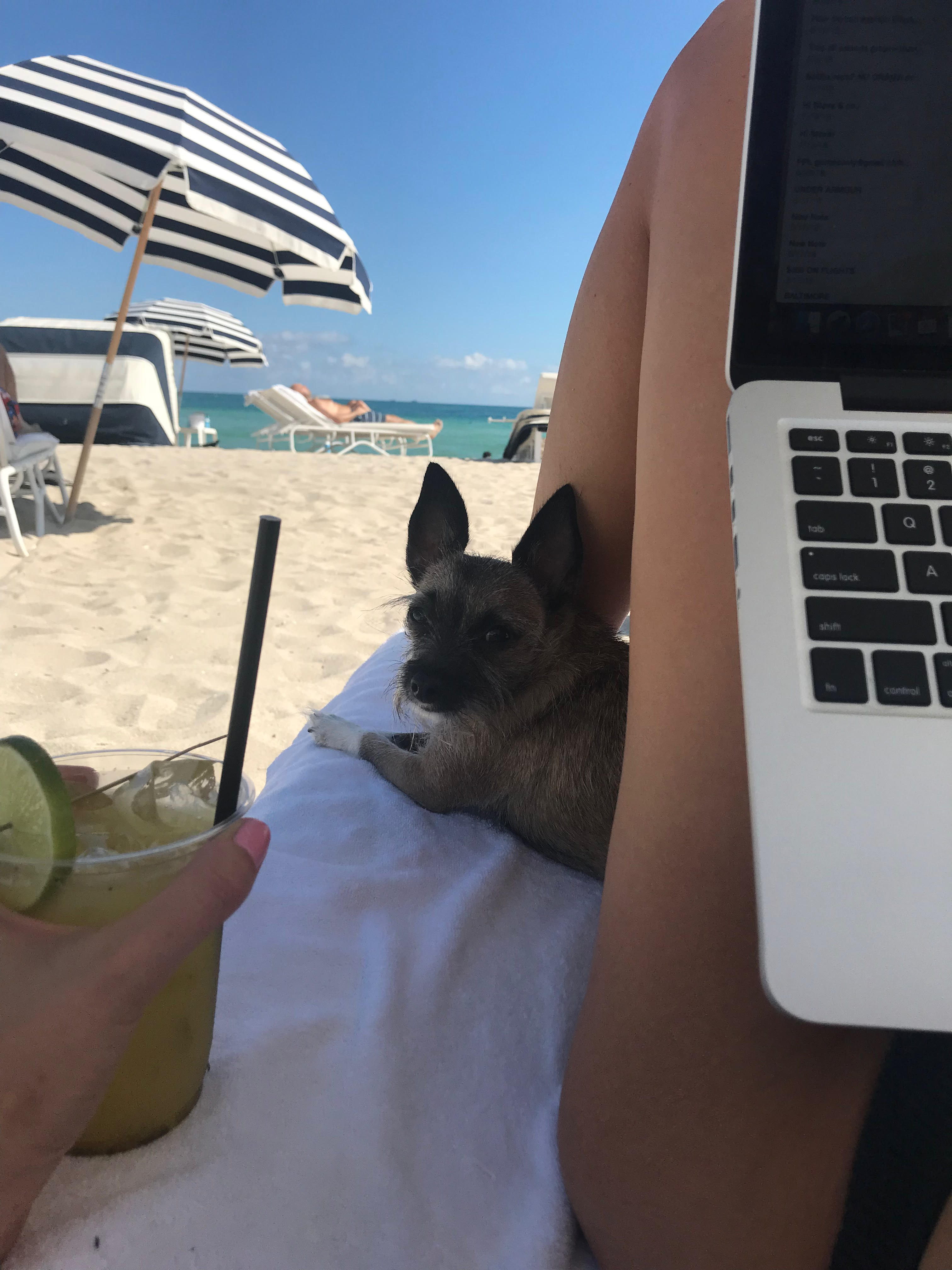 Though I was eager to get started on my underground adventure, it was hard to peel myself off of the lesser-known beaches of Little Argentina. These are the beaches running from 63rd to 87th, which are — in this Miami lover's humble opinion — the most pristine beaches in all of Dade County, if not the nation. They're often unoccupied, stunningly clean, and the water seems to sparkle here, more than anywhere else I've ever been.
Recent beautification in Little Argentina has only made the beach area more stunning to look at, with newly planted greenery everywhere, an area carved out of the sand just for volleyball courts, and a brand new boardwalk connecting the neighborhood all the way to South Pointe in South Beach.
Two hours into my underground exploration, I was still laying on the sand, dipping into the water every few minutes. It was truly difficult to pull myself away.
STOP 2: ANGI MIAMI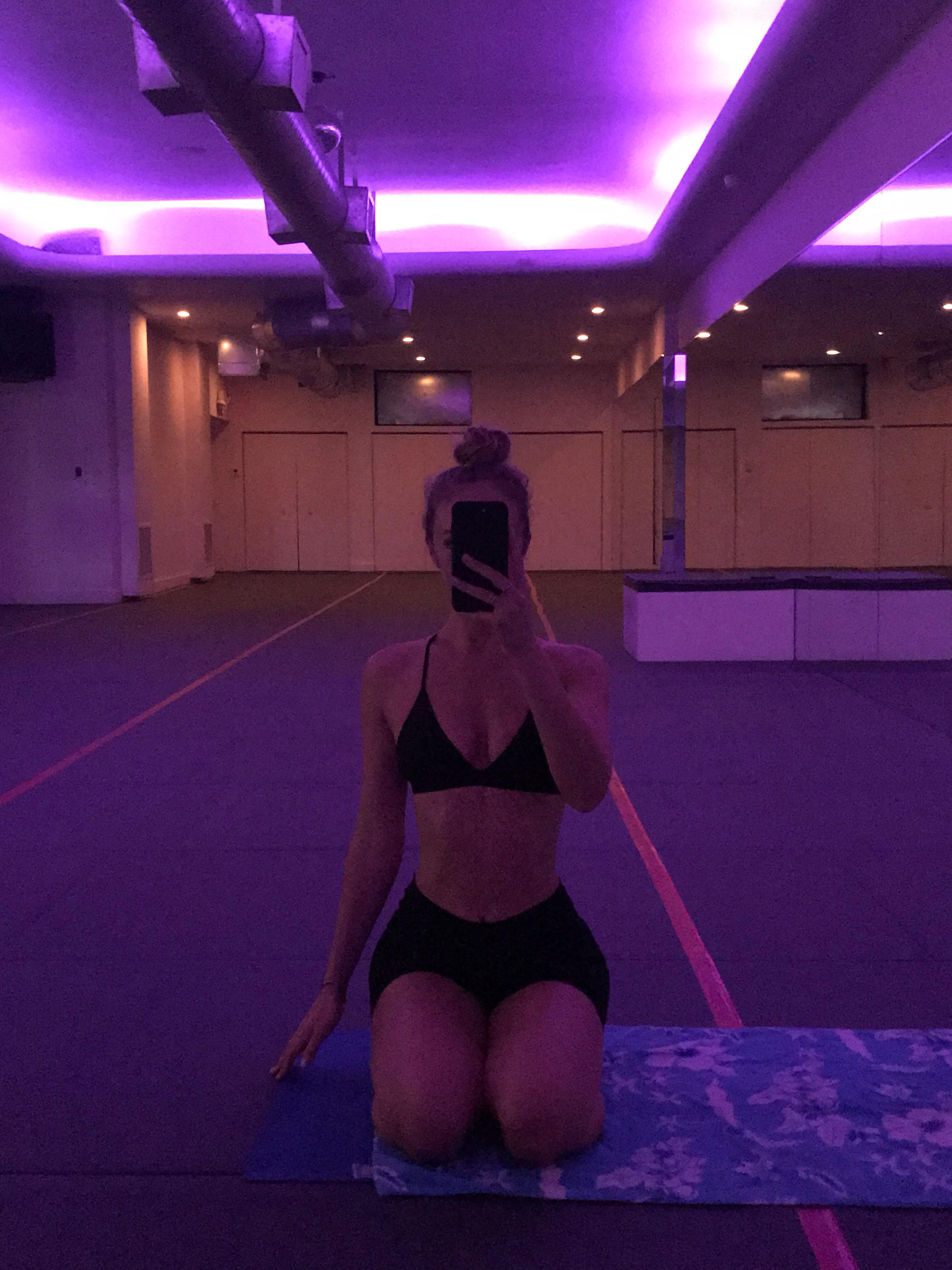 After the beach, I decided I needed a workout. Needing help to stay motivated, I went for an intense sweat on the Upper East Side, at Agni Miami Yoga Studio.
I heard about this chill studio from a few locals I know in the yoga scene and it didn't disappoint. Sure, it seems low key from the outside, but Raquel Ortiz and Noah Zazulia teach a hot pilates class that will rock your body for 60 minutes and leave you with glowing skin and tingling in your veins. It's a boot camp-style workout in a windowless, dark room with neon lights, a disco ball, and banging music to keep your energy level high. The design touches definitely make it feel underground inside; and also on the outside, when you drive past it three times by accident.
Pay close attention while driving Biscayne Blvd. for the small "Hot Yoga" sign and you've found it.
STOP 3: 1-800-LUCKY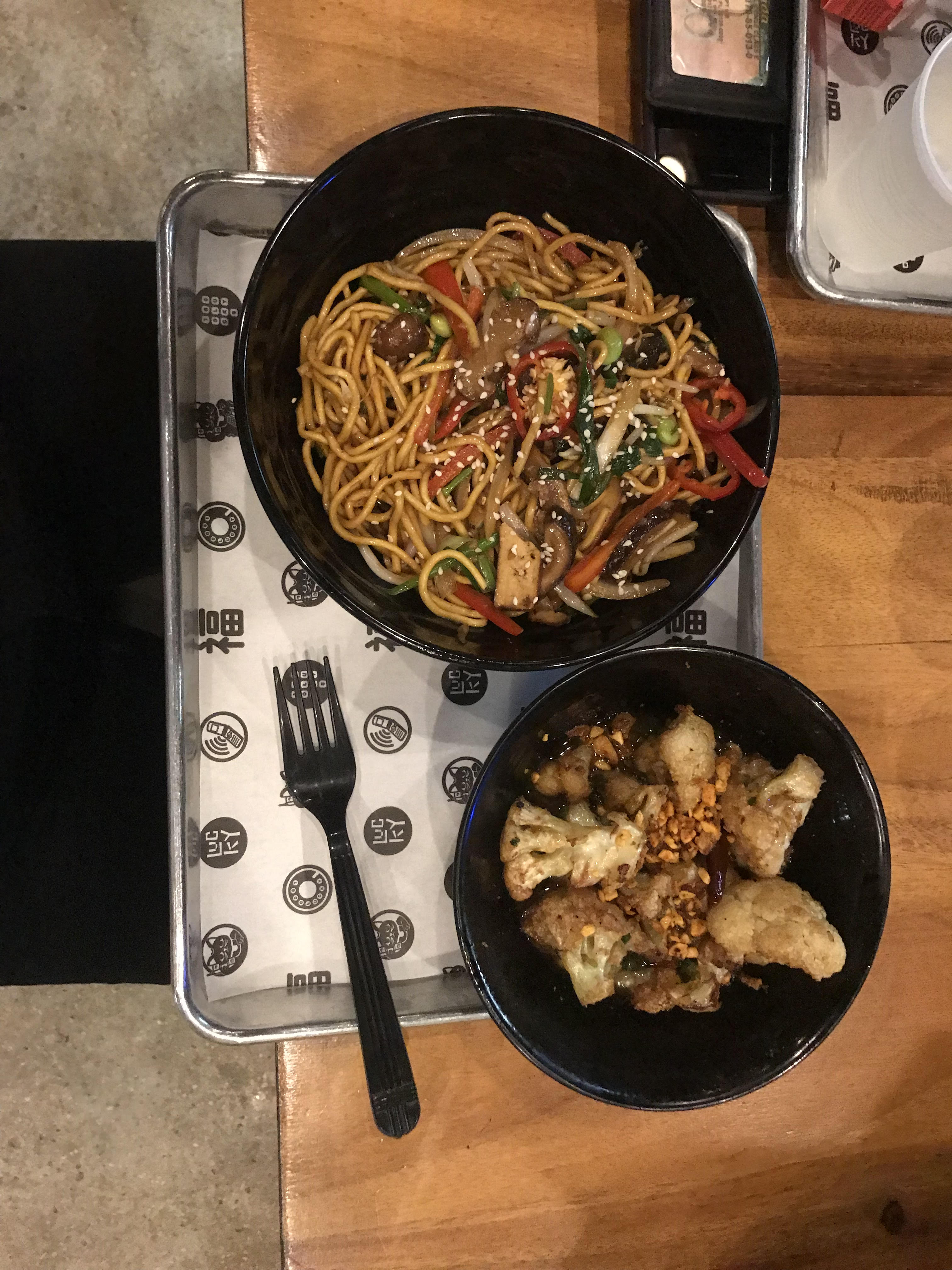 In need of a meal, I met some friends and headed to a newish eatery called 1-800-Lucky. From the outside, the place appears to be an outdoor bar (and it does get cracking at night) but the space is also home to seven food vendors, an outdoor dance floor, karaoke bar, theatre, and vinyl shop. It's just another reminder that Wynwood just keeps getting cooler.
When you open the glass doors to the market, the aroma of spices and herbs begin to pull you around the room from vendor to vendor. It's incredibly casual, but the food is out of this world. Tables turn over quickly because people are eager to eat and get on with the party outside, so it's not a huge commitment to get something fresh and quick with bold flavors.
My afternoon at 1-800-Lucky was not at all what you would expect from a dining hall experience. This was absolute quality, from Cake Thai (Thai street food) to Poke OG (heaping poke bowls) to Lotus + Cleaver (Chinese BBQ). It was exactly what I needed.
STOP 4: THE EDITION
Feeling completely satisfied, I headed to The Edition Hotel in Miami Beach. This hotel is no secret, it has a fabulous reputation and needs no promotion. Frank Sinatra used to frequent the property and I'm sure he'd still love it today. The beach is one of the most private, among all of the hotels on the strip. But there's still an underground aspect to it.
Literally underground. Venture downstairs and you'll find a bowling alley and ice skating rink in the basement. Ask a concierge to guide you through the lobby of gigantic green plants to an inconspicuous hallway, down cascading marble stairs and into the basement to find the fun. And though those features are well-known by this point, the fact that they exist speaks to the heart of Miami. It's a city where there's always something new, always fresh venues to explore, always an element of "hidden gem," or a "tucked away spot."
Did I ice skate halfway through my "Underground Miami" day? You'd better believe it.
STOP 5: MINIBAR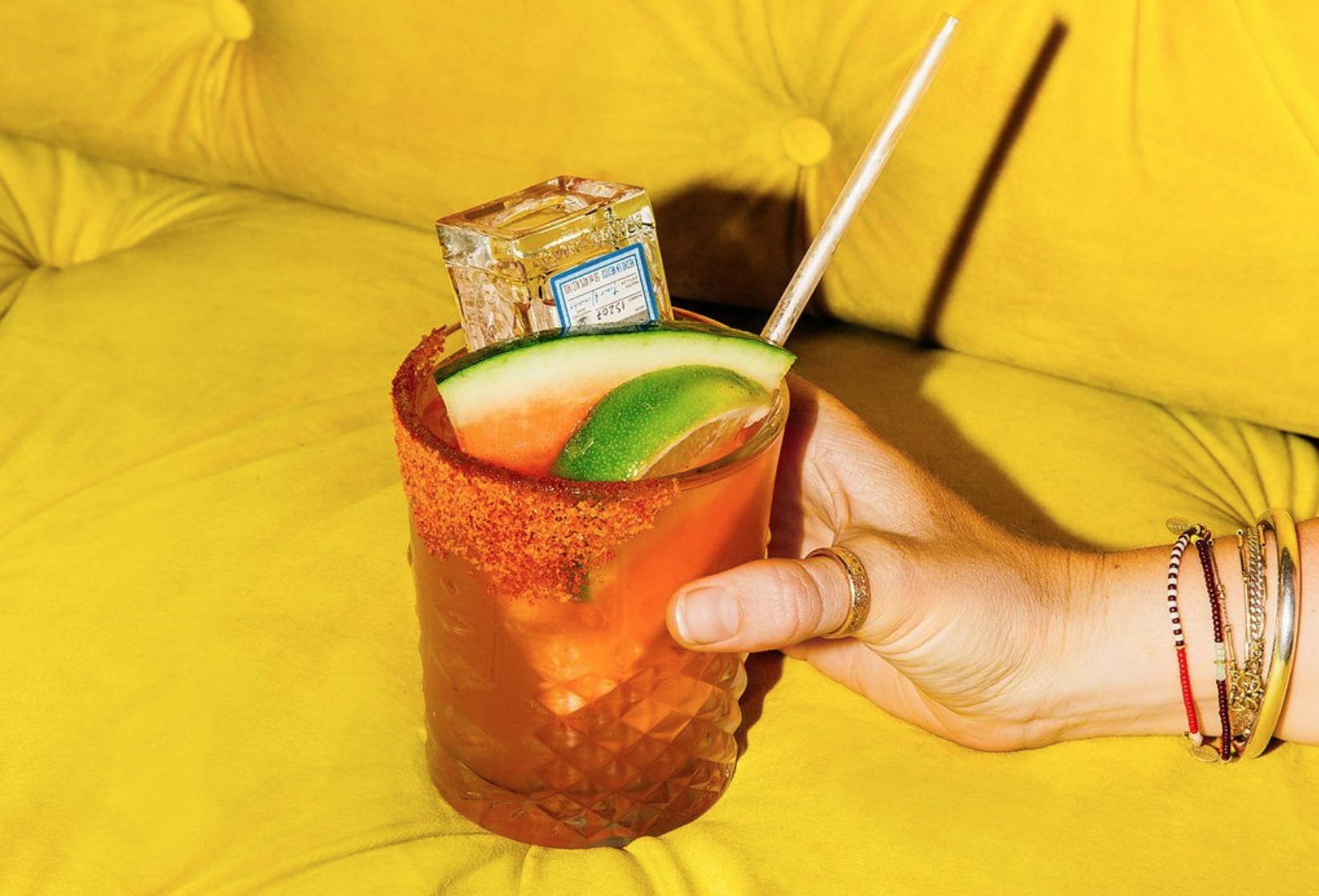 Finally, it was time to go out. My guide for this adventure was a tall, dark, and handsome semi-stranger who I'd met just a day earlier, but the man knew his city. He suggested we start at the secret Minibar in South Beach for cocktails. As I exited the car, I felt a touch confused. I stood on the curb, looking up at a quiet beach hotel and wondering where the bar he'd raved about was actually located. We walked through the tiny hotel lobby of Urbanica The Meridian Hotel and were directed outside into a luscious, green garden, where you could smell the ocean just a few blocks away. At the end of this terrace, steps lead up to an inconspicuous door, attached to what looked like a tiny trailer.
I opened the door and a sense of excitement rushed over me. This is the discovery of travel that I love so much. I felt like I'd just stepped into a jungle hideaway. Inside the dark, cloistered bar, an older man sat alone, talking to the bartender, while a group of trendy hipsters belted out the classic hits spun by the DJ. This is what I'd been craving — something intimate, with comfortable indoor/outdoor seating, and mid-century castaway vibes. It was just the sort of "going out" culture I'd hoped to uncover. The drinks at Minibar are clever as hell and each one is a food stylist's dream. They're garnished with mini upside down liquor bottles and prepared with fresh-pressed juices, local salts, and house-made spices around the rim.
The South Beach "Z" Pack was our cocktail of choice, made with tequila, mezcal, honey, lemon, and fresh-pressed ginger. It was incredibly refreshing and you could taste the quality of the ingredients in each sip. The tiny touch of honey balanced out the hit of citrus and brought the cocktail together nicely — the perfect finish to an underground day.