Earlier this month, I was honored to join a tasting for a special Irish whiskey. A whiskey that sort of tied off an entire segment of my professional drinking life — the latest Midleton Very Rare release. For me, this wasn't just any dram. It was the end of an era.
Over the summer, Irish Distillers announced that their damn-near legendary Master Distiller Brian Nation would be leaving Midleton and handing the reins to some of Ireland's biggest and best whiskey brands (Jameson, Readbreast, Powers, etc.) over to Master of Maturation Kevin O'Gorman. The Midleton Very Rare 2020 would be Nation's final release with the company.
For those who don't know, Nation has long been a powerhouse in the whiskey world. On a personal note, he was also my first major interview for UPROXX Life. When I started working for the section back in 2016, I was still bartending at a high-end cocktail bar and deep in the Berlin booze scene. I was already going to brand launches and conventions. I knew the ambassadors, distributors, and so forth. Once it got out that I was also writing about alcohol, the next round of invites arrived with press passes. Synergy.
In March of 2017, I found myself on a flight to Dublin for a day-trip to celebrate the re-opening of Jameson Distillery Bow Street whiskey center. Once there, I was given a full tour by Nation himself. He led a tasting in this famed cathedral to Irish whiskey and talked me through their maturation process while surrounded by sherry and bourbon casks filled with the good stuff. Then we sat down for a long, one-to-one chat.
So it's no wonder that tasting Nation's final expression with Irish Distillers felt personal to me.
Before we get to the whiskey, let's take a quick look at Brian Nation and his impact on Irish whiskey and whiskey in general. Nation arrived at Irish Distillers in 1997 and worked his way to becoming Master Distiller by 2013. To say that Irish whiskey was struggling when he started would be a massive understatement. The style was nearly destroyed in the 20th century. First, American Prohibition hammered the Irish whiskey industry in the US, which had been one of the largest sectors of the entire whiskey industry up to that point. Then there was a trade blockade inflicted by Britain, wrecking Ireland's alcohol exports and leading to the rise of scotch.
By the time the '90s arrived, Irish whiskey was at a low (as was much of the whiskey industry). But there was light at the end of the tunnel — the country's spirits sector was officially open for business on the world stage.
It wasn't until the early 2000s when things started turning around in full. Pop culture got nostalgic about whiskey. Young people began wondering about the brown liquor that their grandparents had enjoyed. Don Draper and Roger Sterling hit TV. A new generation of distillers arrived, keen to recapture the energy of pre-Prohibition and pre-Blockade Irish whiskey while also moving the entire genre into the 21st century.
When it comes to Irish whiskey, Brian Nation was a big part of that revolution.
As their sector expanded and diversified, so did Irish Distillers' offerings. In the 1990s, Jameson had a standard bottle, a 12 year, an 18 year, and… that was pretty much it (besides one-offs). Today, the brand has eleven regular expressions — everything from distiller's picks to beer barreled expressions to bottles cut with cold brew coffee. Meanwhile, Redbreast has become one of the most awarded (a gold medal at IWSC 2018 and three double golds at SFWSC 2019) and sought-after whiskey brands from Ireland. Under Nation's watch, Powers extended their pot still whiskey and maturation programs. Green Spot (2016 single pot still whiskey of the year at the World Whisky Awards), Yellow Spot, and Red Spot have all thrived, as well.
For as seismic as Nation's departure feels, he isn't retiring. He's moving to the U.S., to be the Master Distiller of O'Shaughnessy Distilling Company in Minneapolis. The shingle plans to capture the essence of the Irish-American experience through a line of whiskeys distilled within a stone's throw of all the grains they could ever possibly need. Still, it's a big shift in an industry where distilling jobs often last decades.
To my surprise, the tasting for Nation's final expression with Irish Distillers wasn't actually led by Nation himself. Master Distiller Kevin O'Gorman had already been handed the keys. But while Nation wasn't in attendance, the Zoom tasting definitely felt like a farewell to a comrade. O'Gorman — Nation's collaborator on this bottle — is bringing about a new era to Irish whiskey and, after tasting Midleton Very Rare 2020, I'm excited to see what the coming years bring.
Midleton Very Rare 2020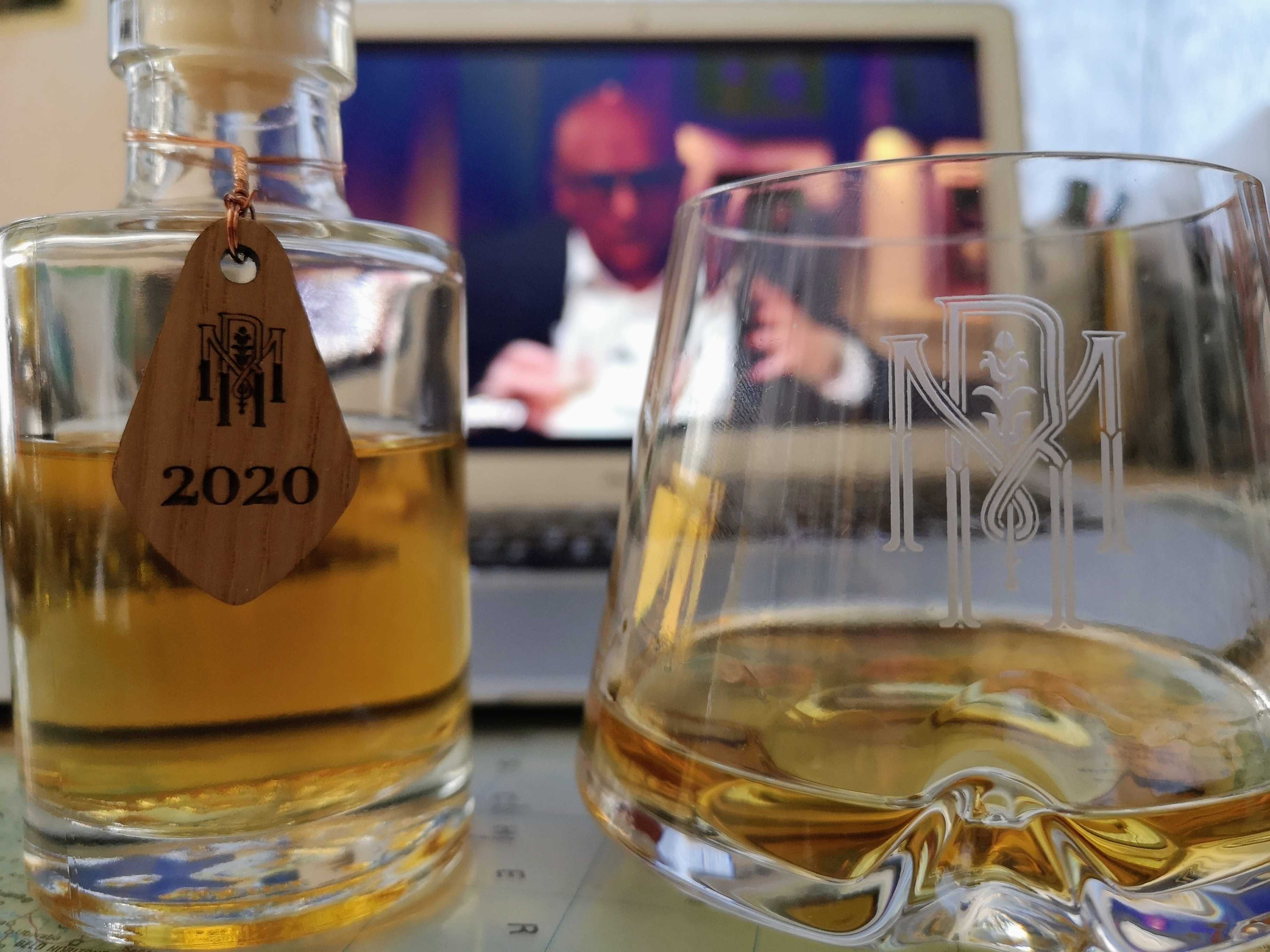 ABV: 40%
Average Price: $180
The Whiskey:
This the 37th edition of the highly coveted Midleton Very Rare. It was also crafted as a parting gift from Master Distiller Brian Nation to the Irish whiskey drinkers of the world.
Nation spent a long time in the storehouses tasting single pot still and single grain whiskeys for this expression. The barrels he chose to focus on were lightly-charred ex-bourbon barrels. They ranged in age from 13 to 35-years-old. This focus on single pot still whiskeys that were aged in refill barrels offers the chance to achieve more balance among flavors and a bit more svelte nature.
Tasting Notes:
There's a sense of vanilla from that bourbon wood on the nose next to a peppery note with a little freshly ground nutmeg. With a little water, the nose veers into an orchard fruit sweetness and chocolate powder that's dialed back and complimentary to bolder, oaky notes.
The taste really holds onto the fruit with a pear and orange nature while the oak carries on with a nice sense of the spice. The water turns that spice more toward a mild chili with an added edge of cedar. But it's really a perfect balance of the light oak, semi-sweet fruit, and mild spice that keeps you sipping this dram.
The end is longish. The fruit fades out first, leaving you with the oak and spice giving you a warm embrace on the very end. I also noticed that once the dram is drained, there's still a sense of the cedar in the glass.
Bottom Line:
This is a very nostalgic dram for me. So I'll be savoring it without any additions. It really doesn't need much more than a few drops of water to open it up. It's soft and inviting enough to drink without a rock. A masterful goodbye to a whiskey legend.