Growing up in Maine, the closest I got to the blues was when BB King played the Bangor Auditorium. Seeing that show as a fourteen-year-old was a full on event in my life. One of those flashpoints where you glimpse a world of experience outside of your more narrow lens. I was difficult to not be hooked on the raw, soulful rhythms. They seemed to contain a history of pain, balanced with a spirit of resilience, in every note.
Two decades later, living in New Orleans, my access to world-class music has taken a 180. On any given night, I can tuck into a small venue and see some of the best musicians in the world play. But while the Crescent City itself deserves all the accolades and attention it gets, it's only been one chapter – on jazz – in my musical education. If you want to truly dive into the history and culture of Southern music, you have to take a short drive along the often overlooked Mississippi Blues Trail.
The Blues Trail is an extensive string of landmarks documenting the history of the blues and the artists who created and crafted the genre. The radio stations, cemeteries, churches, homes, recording studios and music halls that make up the trail tell stories of Civil Rights, the Mississippi Delta itself, and the musicians who played its clubs and bars.
I've been able to spend a lot of time in the Delta over the past two years. Writing my first book, Cooking with Spices, allowed me to travel the country learning about the flavors that make various regions of this country unique. Along the way, I was struck by the Delta's food, culture, and history. It's verdant, ancient-feeling scenery. In my mind, driving the Blues Trail is a classic American road trip — one that you can squeeze into a single long weekend, just a few hours out of Jackson (Mississippi) or Memphis (Tennessee).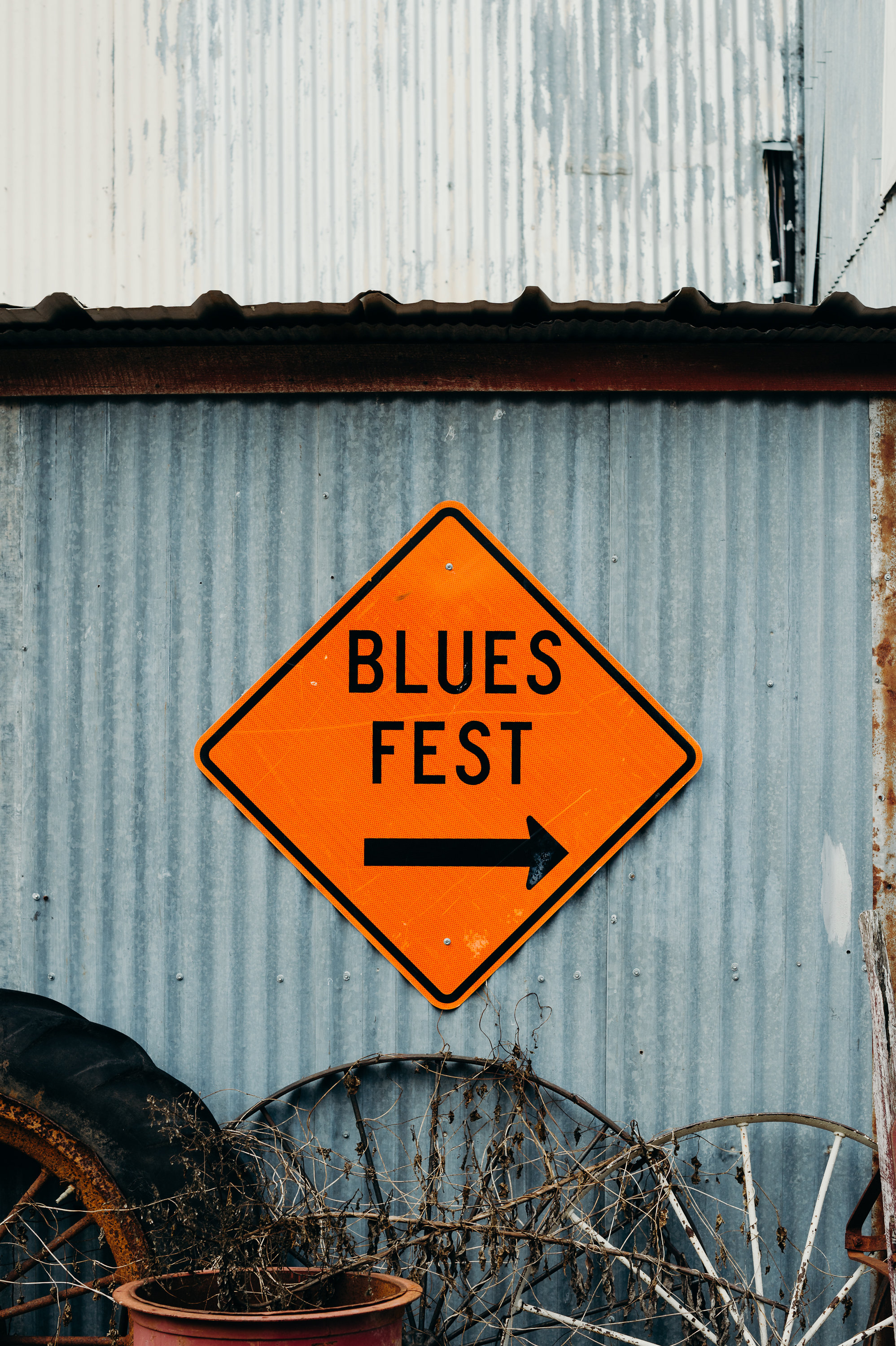 In Greenwood, Mississippi, you can't go anywhere without seeing signs for the Blues Deejays, Baptist Town, Elks Lodge, Furry Lewis, Guitar Slim, Hubert Sumlin, the WGRM radio station and Robert Johnson's gravesite. It's like a tumbledown blues museum. It's also a great city to spend time in. Turnrow Books is one of the iconic Southern Bookstores (like Lemuria in Jackson and Square Books in Oxford). The Alluvian Hotel has all the charm that a stay along a Southern road trip demands, paired with a refined, bourbon-centered cocktail menu.
Further along the trail, Cleveland is home to the can't-miss GRAMMY Museum Mississippi. In 2016, the GRAMMY Museum in LA opened a sister museum in Mississippi to acknowledge the contributions of Mississippians and the surrounding area. BB King's sixteen Grammys and Muddy Waters seven speak to that legacy.
Outside of the museum, along Chrisman Street, you'll see The Gospel & Blues marker and the sign for the Enlightenment of W.C. Handy, denoting the inspirational moment that led "The Father of the Blues" down his destined path. He was, the story goes, playing a march for a crowd when a request went up to let a local trio take the stage. Handy went along with this and the crowd, which had seemed all but bored for his performance, immediately came alive.
This singular moment changed the musician profoundly (especially seeing the rain of silver dollars thrown at rival bluesmen). He would go on to deliver the form to a national audience.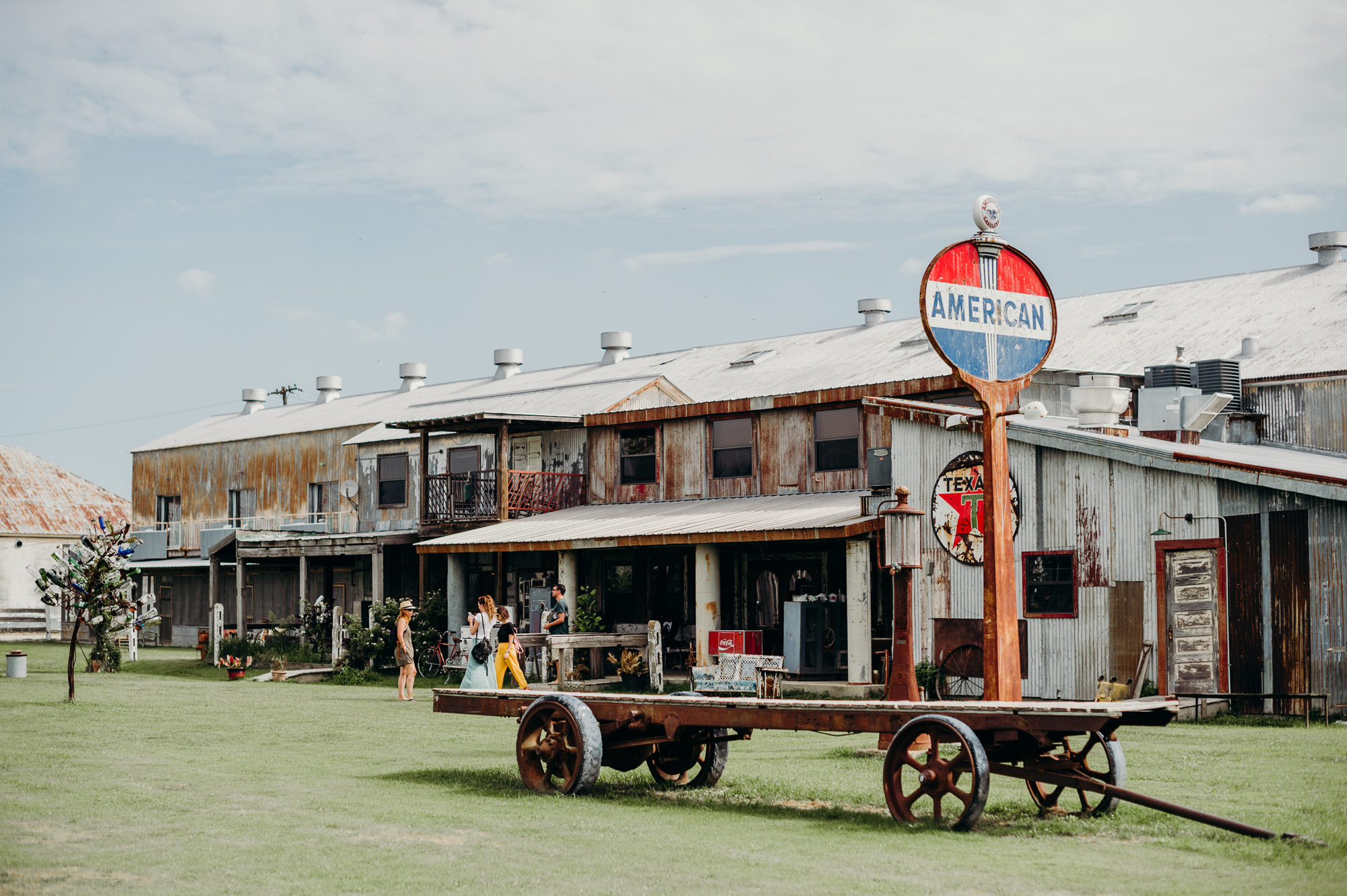 Clarksdale, your next stop, can easily distract you and convince you to stay put for the rest of your trip. Born in and around town were Sam Cooke, Ike Turner, Big Jack Johnson and, of course, Muddy Waters. The latter's cabin and birthplace each have Blues Trail markers. In town, you'll find the Delta Blues Museum, the Riverside Hotel, the Crossroads of Hwy 61 and 49, the WROX radio station and The New World neighborhood.
Clarksdale also has the Shack Up Inn, a collection of row and sharecropper shacks that have been converted to usable cabins. I always try to stay in Clarksdale to pick a nightly show from one of the mythical venues in town. Ground Zero is probably the most well known and serves food until late. Those in the know will eventually wind up at Red's Juke Joint, sandwiched in between aficionados and sit-in musicians — all taking turns rotating in and out of the jam on stage. Juke Joint Chapel Bar at the Shack Up hosts some great acts as well, so don't overlook it if you feel like staying close to the hotel.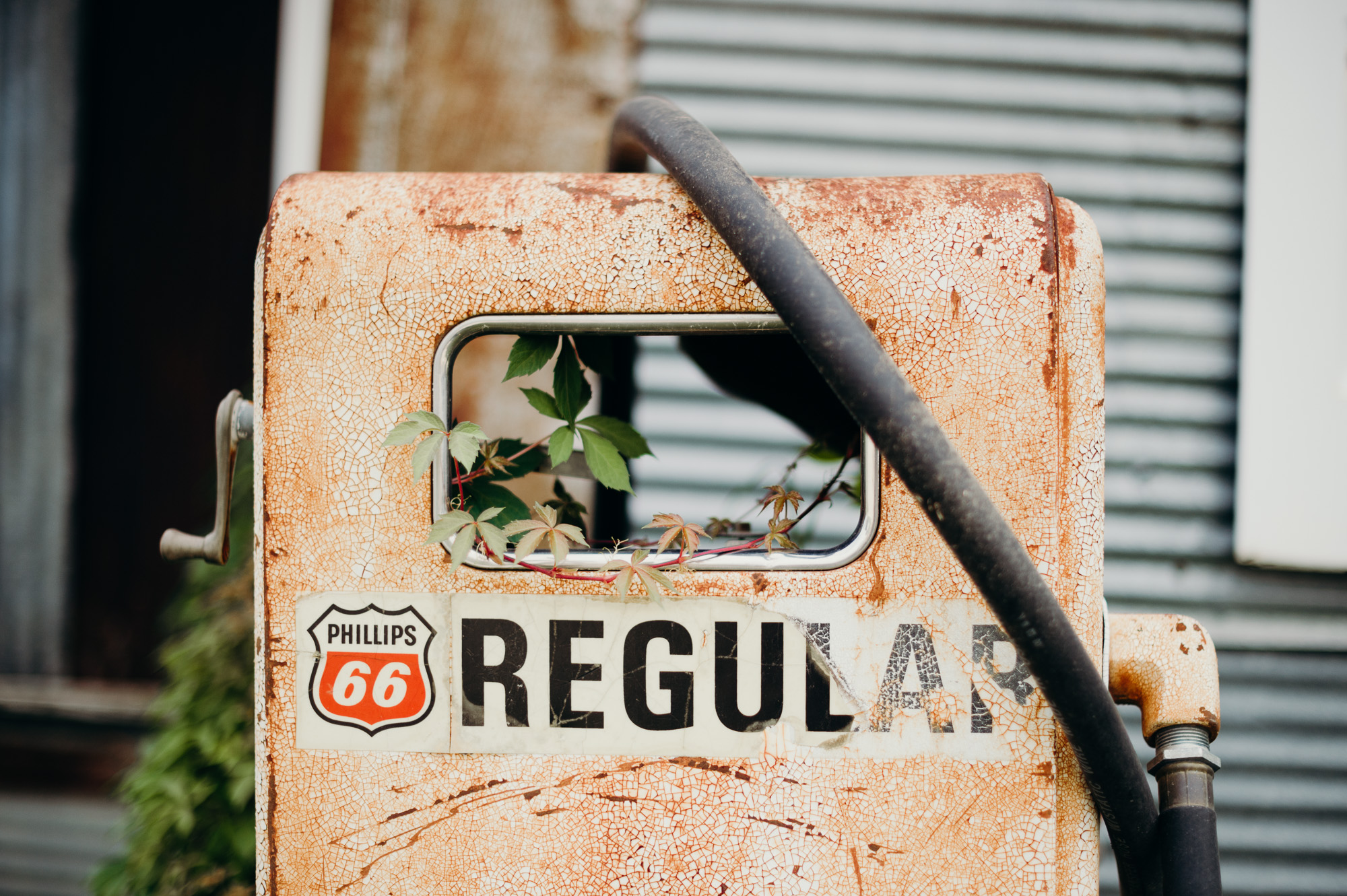 Traveling the Blues Trail, you get a sense of history. Of the evolution of a sound. Of the pain that created the blues and the endless reservoirs of hope that have kept it relevant for more than a hundred years. Driving past mighty trees, dripping with Spanish moss, and small Delta towns, far from the beaten track, I found myself flooded with the same feeling I had at that first B.B. King show, "I'm so glad this exists."

Want To Go There?
From Jackson: Drive up through Yazoo City to Greenwood.
Jackson Mississippi is home to the phenomenal Mississippi Civil Rights Museum, which is definitely worth the visit if you have an extra couple of hours (I could've stayed for days). Afterward, hit the country roads North on Hwy 49 toward Greenwood. You'll hit your first landmark in Bentonia, the legendary Blues Front Café, before cruising through Yazzo City on up to Greenwood.
From Memphis: Drive down to Clarksdale on the Blues Highway.
Memphis, Tennessee has a major airport and is just ninety minutes from Clarksdale. While there, you can hit several Blues Trail spots like The Blues Foundation or even Graceland, before heading South to Clarksdale on Hwy 61: the "Blues Highway".
Accommodations:
Greenwood: The Alluvian. In Delta lore, Tennessee Williams referred to folks in the Delta as Alluvians, due to the alluvial floodplain that makes up the land. This historic hotel in downtown Greenwood is decorated entirely by Mississippi artists. Rooms start around $215.
Clarksdale: The Shack Up Inn. I never travel through Mississippi without at least one night at the Shack Up. Each room comes with your choice of acoustic guitar. Rooms start around $75.
Food:
Tchula: Big Daddy's Soul Food is a classic representation of a southern BBQ joint complete with the hospitality of the mom and pop team that run the place.This is the best meat and three I've ever had (a bold claim for any Southerner).
Memphis: Cozy Corner Restaurant. If you've never had bbq spaghetti, well, it's about time you start. This restaurant is the number one reason to go to Memphis, Tennessee. It's the place that alarms locals if you mention it, too — like they're protecting a trade secret. While they're sending visitors to Central or Rendezvous, they sneak away to Cozy Corner as soon as the in-laws leave.
Oxford: Saint Leo. Sneak over to Oxford for lunch or dinner in the Square for a meal that could dance toe to toe with any place in Brooklyn or Portland. They were nominated for Best New Restaurant in 2017 and this year, for Best Bar Program. Bonus, they have farinata — best described as an Italian chickpea flour pancake — on the starters menu.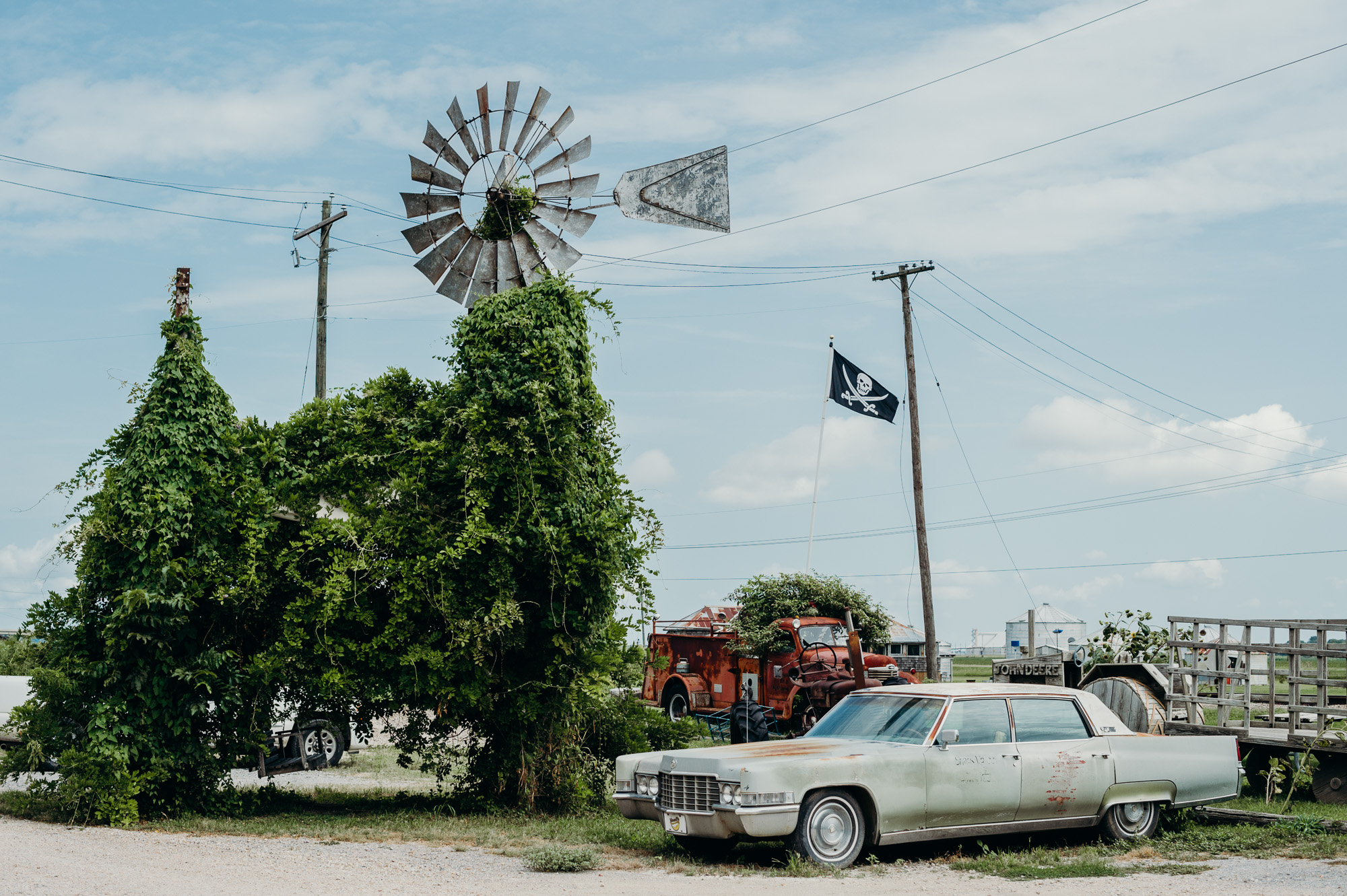 Read: The Land Where Blues Began by Alan Lomax or Richard Grant's iconic instant classic Dispatches from Pluto: Lost and Found in the Mississippi Delta.
Listen: Mississippi John Hurt: Avalon Blues or Robert Johnson: King of the Delta Blues Singers.