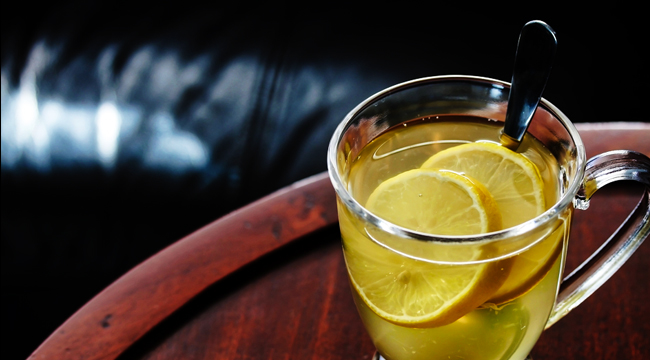 Like many cocktails, the origins of the hot toddy are shrouded in mystery. There also seems to be no clear consensus as to what exactly does and doesn't qualify as a toddy or a hot toddy. The most accepted recipe consists of liquor (likely whisky), hot water, honey, and lemon. Some recipes call for sugar instead of honey and some even contain additional spices like cinnamon and cloves.
The hot drink is usually prepared and imbibed right before bed and is believed to be a cure-all for cold and flu symptoms. Plus it tastes good and gets you buzzed.
"The origins of the toddy reach back to British colonial India," says David Blackmore, global brand ambassador for the Glenmorangie Company. "The Hindi word 'taddy' means an alcoholic drink made from liquor, sugar, hot water, and spices."
Records show Scottish doctors often recommended it as a health drink. Whether or not it actually has any curative properties is up for discussion. Clearly one has to be careful when professing any medically proven scientific benefits, but the toddy has long been seen as helpful in combating the effects of the common cold. That's because the steam is good for your sinuses, honey helps with a soar throat, and lemon is full of vitamin C. Or maybe just because booze helps you forget your misery.
"In 1843, an article called 'How to Take Cold' ran in the Burlington Free Press, proclaiming the hot toddy as a cure-all for the common cold," says Blackmore. "As if people needed a reason to take a hot drink with whisky as a main ingredient."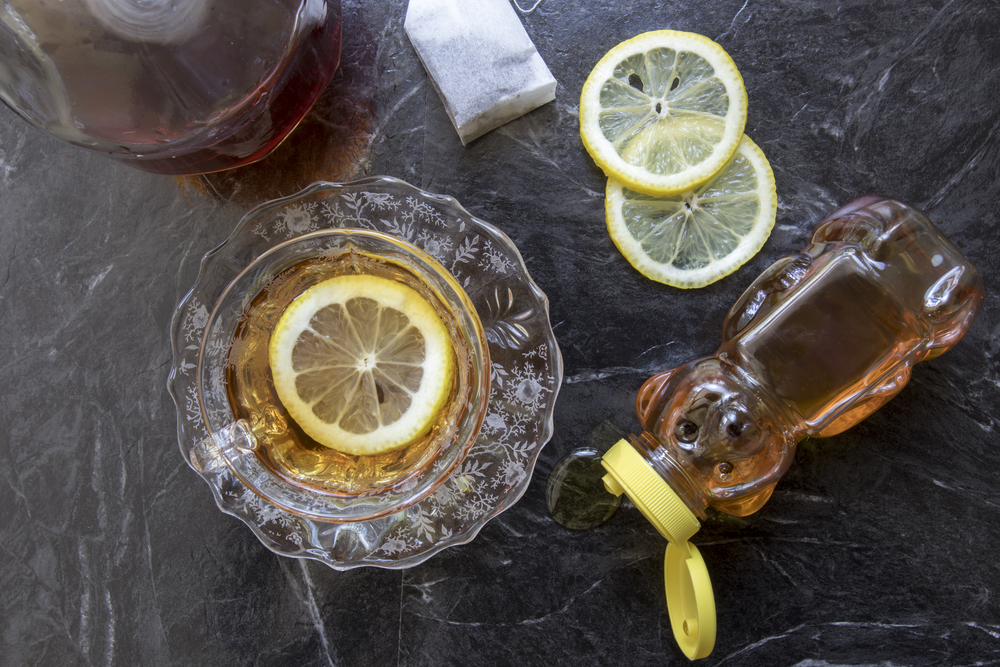 In the past decade or so, the hot toddy has seen a resurgence — regaining its popularity because it relies on simple, high-quality ingredients that pair well together. It's easy to make, delicious, and the perfect warmer for a cold winter's night. For Blackmore, it proves that times may change but tastes often don't.
"We have the same likes and loves, hopes and fears, and for that reason there will always be a special place in people's hearts for a drink that is a virtual fireside hug."
This return to classics has lead bartenders all over the country to create their own version of the hot toddy. Since there's no hard and fast "right" way to make one, it's a perfect drink for creative types. You can remix the basic recipe, or build your own, unique version.
"Try different spice combinations, steeping different types of tea, or adding different sweeteners other than traditional sugar," recommends bartender at Sable Bar and Kitchen in Chicago. "Or add some fresh, seasonal fruit slices — like apple or pear — and play around with the garnishes."
Below you'll find a few takes on the classic cocktail: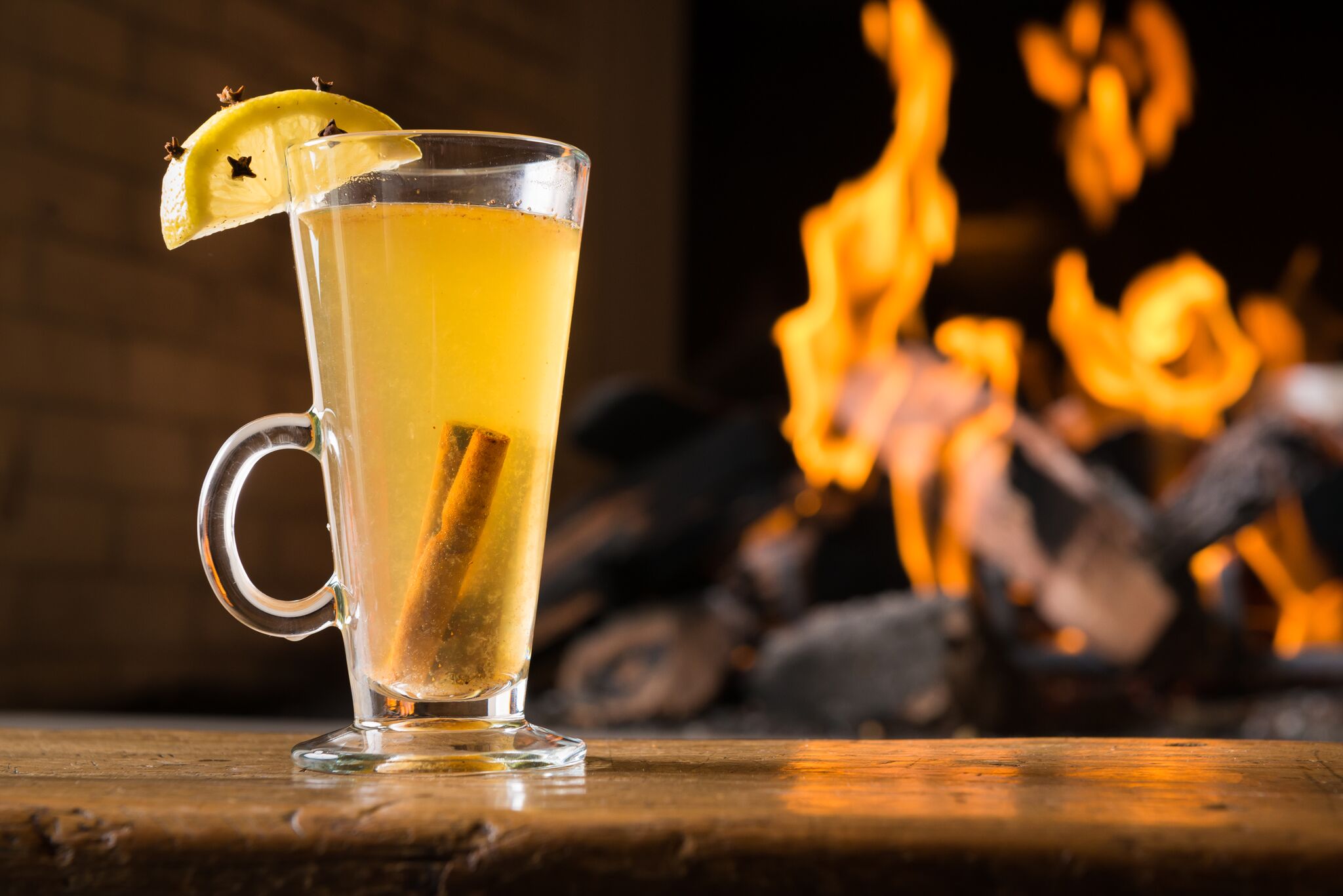 The Hot Toddy
From Mountain Social at The St. Regis Aspen Resort
Ingredients:
Brew 1 small pot (8oz) of Earl grey Tea.
Steep with 1 clove and 1 cinnamon stick
In a tall mug or coffee glass add:
1 oz Jack Daniel's Whiskey
.5 oz Serpent's Bite Whiskey
1 dash Angostura bitters
1 dash barred-aged bitters
.75 oz fresh lemon juice
.5 oz honey water (or add to desired taste)
Directions: Fill glass with spiced Earl Grey Tea. Garnish with lemon wheel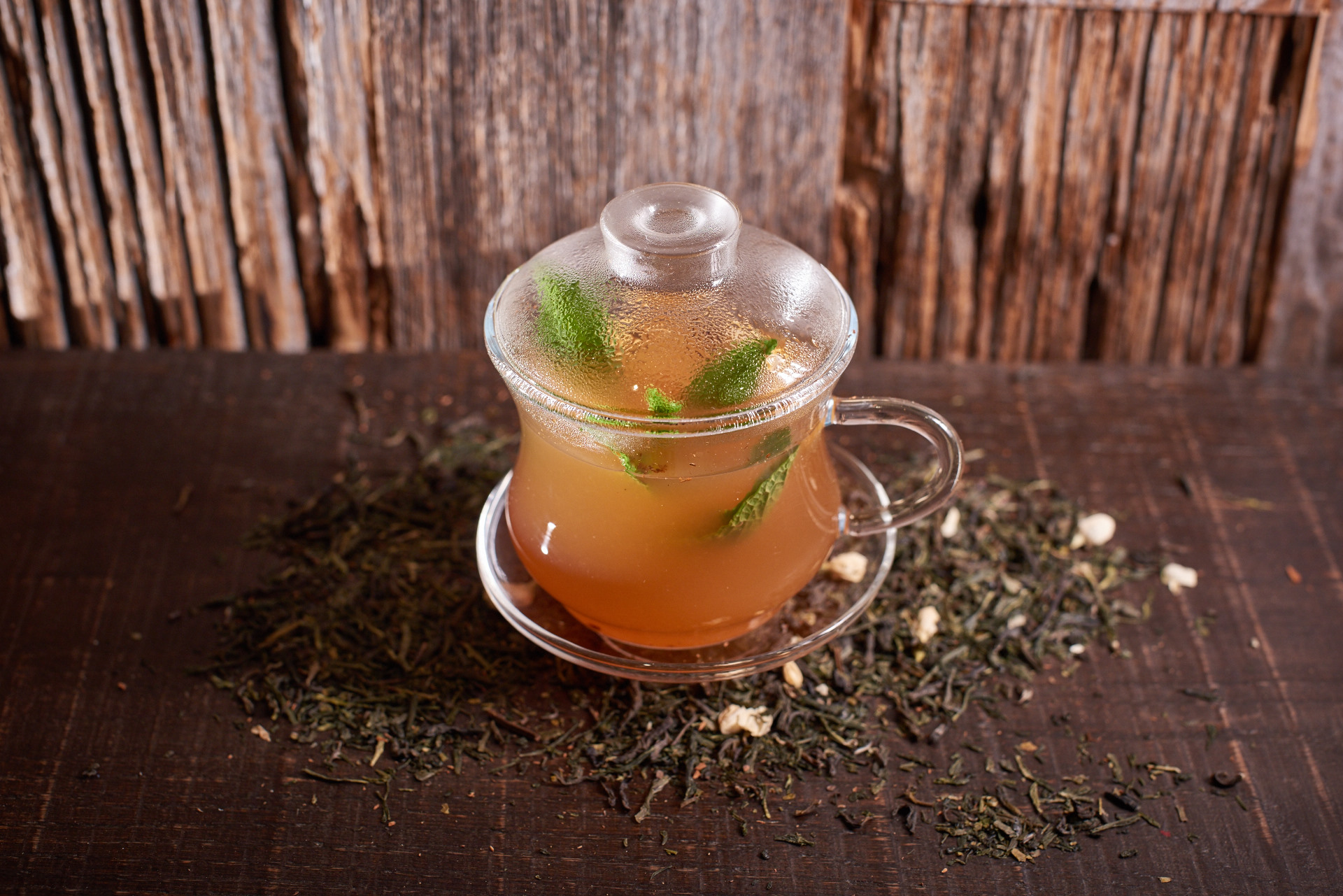 Chit-Cha Toddy
From Shawn Chen at RedFarm in NYC
Ingredients:
.75 oz Slane Irish Whisky
.25 oz Benedictine D.O.M
.25 oz blossom honey
.5 oz homemade ginger syrup*
.5 oz fresh lemon juice
2.5 oz hot brewed Osmanthus Oolong tea**
Method: Build in Gaiwan glass teacup. Mix all ingredients into Gaiwan glass teacup. Garnish with half lemon wheel studded with cloves, 1 mint leaf, and a sprinkle of cinnamon sugar powder.
*Homemade ginger syrup
Ingredients:
1/2 cup of fresh peeled ginger root, cut into half inch chunks
1 cup of fine sugar
Directions: Place fresh ginger into a juice blender, blend the fresh ginger juice into a quart container. Stir sugar into ginger juice until sugar is completely dissolved. Can be stored up to 2 weeks.
**Osmanthus Oolong Tea
Ingredients:
2 teaspoons of osmanthus oolong tea
8 oz hot boiled water
Directions: Put in 2 teaspoons of osmanthus oolong tea for every cup of 8 oz boiled hot water. Let the tea steep for 3 to 5 minutes, depending on personal preference.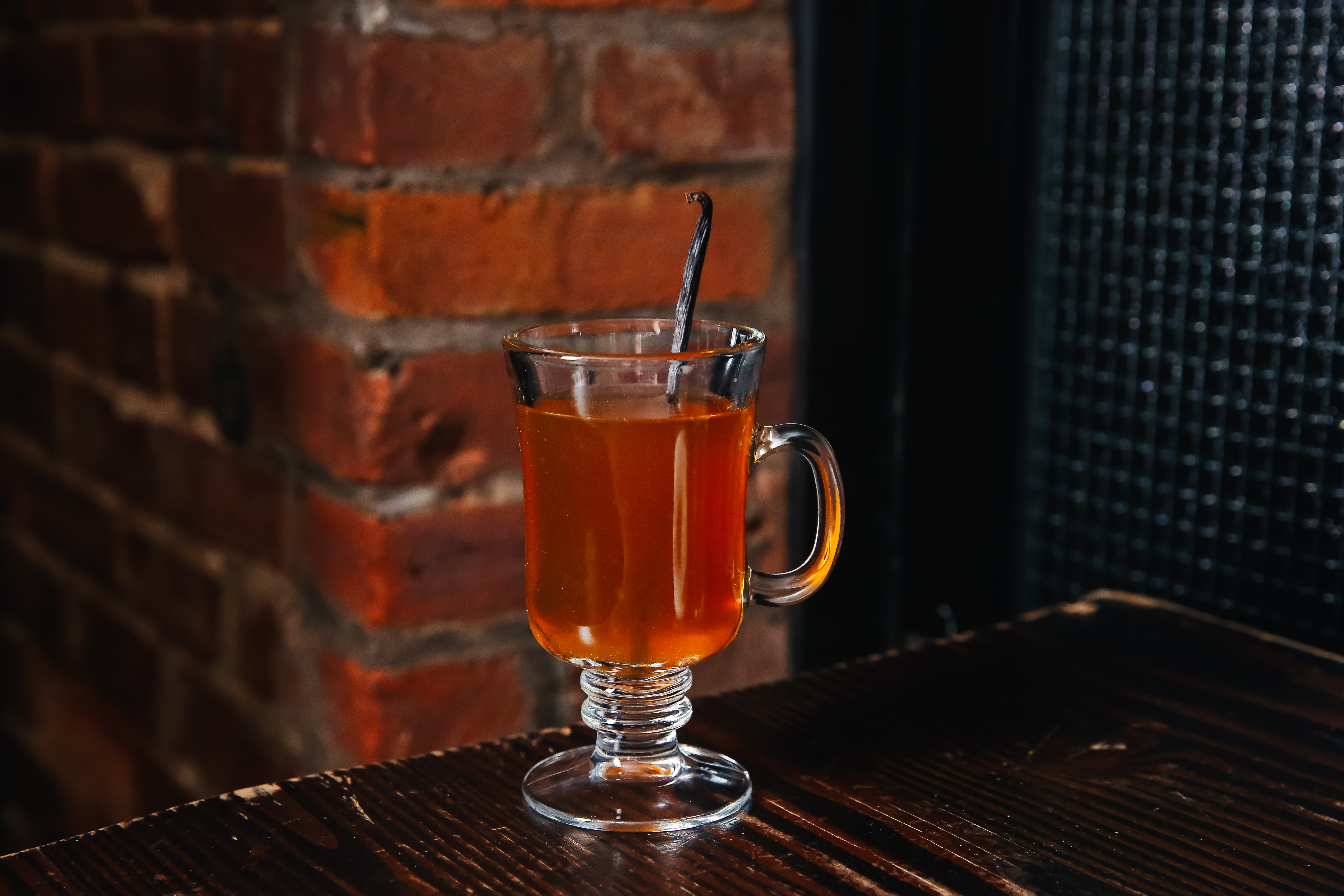 The Italian Sombrero
From Lucinda Sterling at Middle Branch in NYC
Ingredients:
1 oz Sombra Mezcal
.5 oz ITALICUS Rosolio di Bergamotto
.5 oz lemon juice
.25 oz orange liqueur (preferably blood orange)
3 to 4 oz Earl Grey tea (hot and steeped to taste)
Directions: Combine all ingredients in a mug or a heat-tempered glass. Garnish with a whole vanilla bean.