I was five. The shadows of the forest danced around me and I shuddered in fear. The darkness was unlike anything I'd felt before; deep and unforgiving. My old man threw another log on the glowing embers of the campfire. Sparks flew upward, into the black. My dad quietly sang an few notes of Landslide as I leaned into him, his wool shirt scratching my face. I stared at the log — orange and red flames lashing its bark — and then, finally feeling safe, allowed sleep to wash over me. It was my first night in Olympic National Park.
I awoke in our 12-foot camper. The smell of boiled coffee, stale camping gear, and propane fuel filled the room. I managed to put my boots and jacket on and stumbled out of the camper, popping the aluminum door with my shoulder to get it open.
Outside, we were surrounded by trees so tall that I couldn't see their tops. I was in awe. As the day progressed, we hiked past Staircase and deeper into the park. It was my first time in a place that had provided food, religion, and refuge to my dad's people, the Skokomish, for eons.
Over the years, I spent countless summers and autumns in and around Olympic National Park — exploring places like Elwah, Dosewallips, Kalaloch, Hoh, Quinault, and Ozette. In the protected area around the park, we fished the rivers for steelhead and hunted the mountains and forests for bear, deer, grouse, and elk. Year after year, there was always some new new grade, or stand of trees, or meadow, or peak to discover. Credit that to the park's diversity — where temperate rainforests give way to alpine meadows teeming with lakes, streams, and fauna. Icy glaciers hug the jagged peaks as they loom over western Washington state before dropping sharply toward the sea, where the land once fell into the ocean.
Below you'll find some highlights of one of America's many spectacular National Parks. If you're in the Pacific Northwest, an adventure in the Olympics is worth every effort. It's one of the only national parks where you can climb a glacier and surf an ocean. It's about as diverse as you can get. And I still can't believe how lucky I was to get to grow up there.

RAINFOREST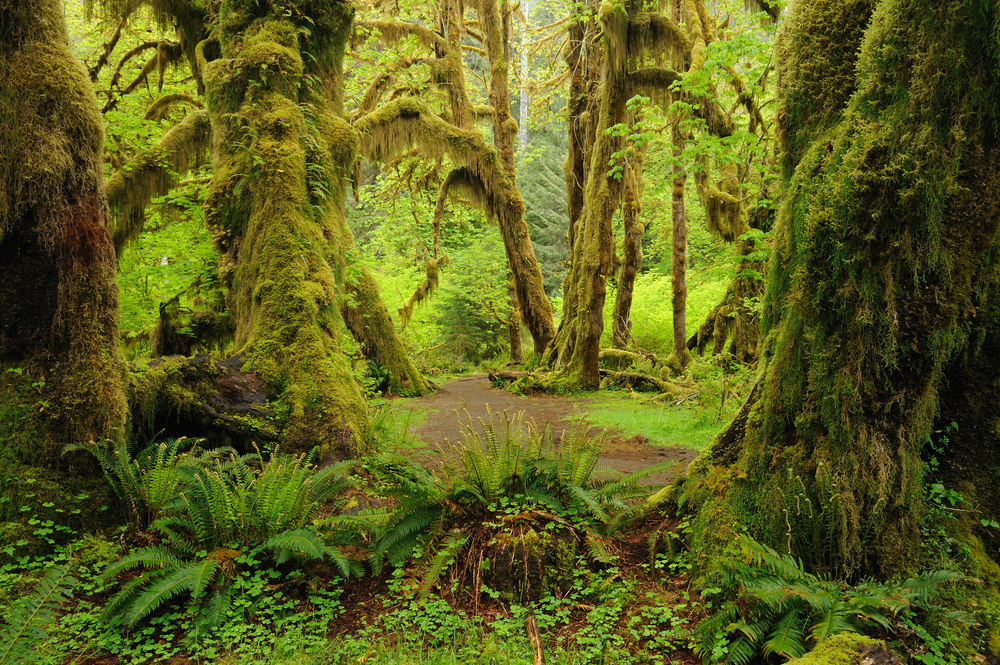 There's a stillness to a temperate rainforest that you don't find in a tropical one. The cacophony of animals in the tropics make those rainforests as loud as a football stadium. The rainforests of the Olympics are eerily silent, though still full of life. It's as though the moss has provided the perfect sound-proofing to dampen every footstep, broken branch, and deer's snort.