With the rise of platforms like Airbnb, trendy new vacation properties are popping up in every corner of the world. Hotels are great, but now more than ever travelers are searching for more unique accommodations (even if just for the badass Instagram photos). Bespoke rentals offer a more intimate lodging experience that's personalized to your style and preferences. You can find everything from cozy cabins to party boats and themed houses. Hell, you can even stay in a treehouse. Hence, the inspiration behind Netflix's latest travel hit The World's Most Amazing Vacation Rentals.
The Netflix Original Series — hosted by millennial wanderlusters Megan Batoon and Jo Franco plus Bravo star and realtor Luis D. Ortiz — takes viewers around the world to tour must-visit vacation rentals in both sought after and unexpected locations. It's basically a cross between real estate heaven and a high-def travel vlog. The hosts stay in a budget, unique, and luxury vacation rental in every episode following a specific theme. Although the luxury properties featured on the show are fun to daydream about, many of them are exclusive to celebrities and the one percent. So we're sticking to the mostly affordable (but still totally cool!) options for now.
From a "birdnest" tower in Bali to an igloo in Finland, you can book any of the vacation rentals from the show for your next adventure. Read on for a complete list and maybe check some of these spots out yourself once you get back on that open road — just click on the prices to book.
Firefly Eco Lodge Birdsnest in Ubud, Bali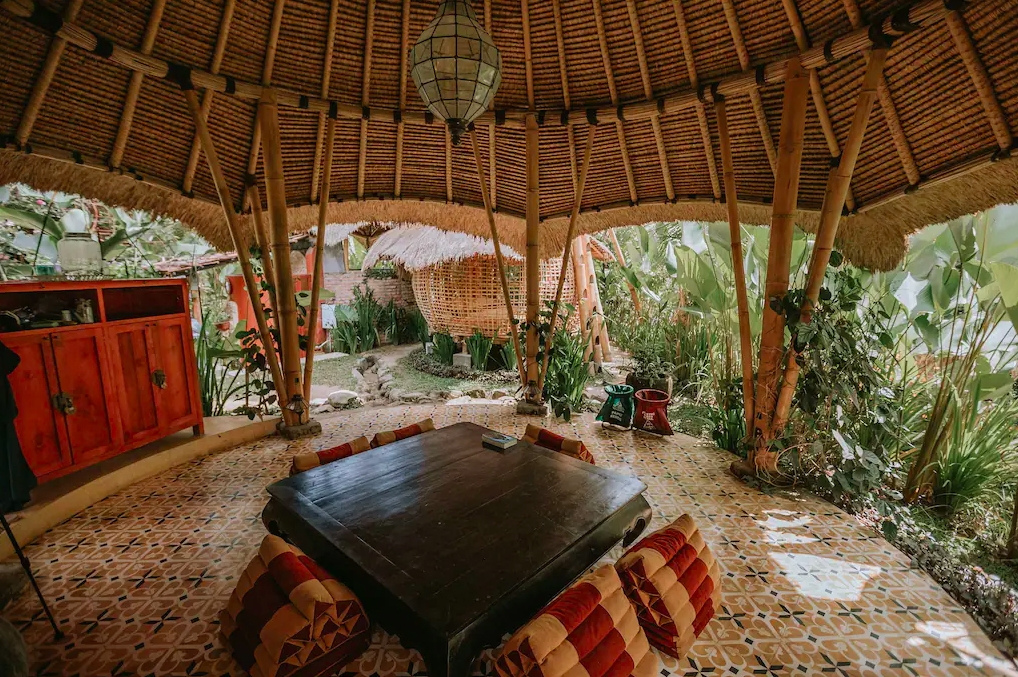 Price: Starts at $18 per night
Hostel life meets the animal kingdom with this bamboo tower in the heart of the Ubud rice fields. This secluded, nature-inspired rental is ideal for adventurers and social travelers who love one-of-a-kind experiences. Your room, or should I say nest, only includes a bed. But the property also comes with WiFi, a pool, a shared bathroom and lounging area, a full kitchen for ordering food, and beautiful views. Not to mention the bragging rights you get for sleeping in a birdnest.
G Bar M Ranch in Clyde Park, Montana
Price: $350 per night
Have you ever wondered what it's like to live and work as a cowboy? Stay at the G Bar M Ranch and you'll find out. As a part of the "American Adventure" episode, the hosts spend two days working at this longtime family-owned cattle ranch in good ol' Montana. Guests can join along on everyday ranch activities, including horseback riding through 30,000 acres of land, fishing at a nearby creek, and hiking the mountain trails.
The Yellow Ferry in Sausalito, California
Price: $543 per night
This nautical three-bedroom Airbnb is the oldest surviving ferryboat on the West Coast, which was originally launched in 1888. With floor-to-ceiling windows looking out to the bay, a spacious living area, kitchen, and free kayaks to take out on the water, this rare vacation rental offers serene views for up to six guests at an affordable price.
Lucky Ranch Snow Igloos in Pyhä, Finland
Price: Starts at $153.29 per night
Yes, you can stay in an actual igloo. How cool is that (no pun intended)? If you've ever dreamed of seeing the Northern Lights, then head to Lucky Ranch in the winter for a chance to experience one of the seven natural wonders of the world. But be sure to pack your heaviest coat because you're going to be sleeping in below-freezing temperatures in an igloo. The chilly night's sleep is totally worth it, though. Your stay at the ranch includes access to snowshoeing, dog sledding, and a warm base camp building where you can have a hot shower and breakfast. You can also defrost in the property's traditional wood-heated sauna.
Old House Cay in Hilton Head, South Carolina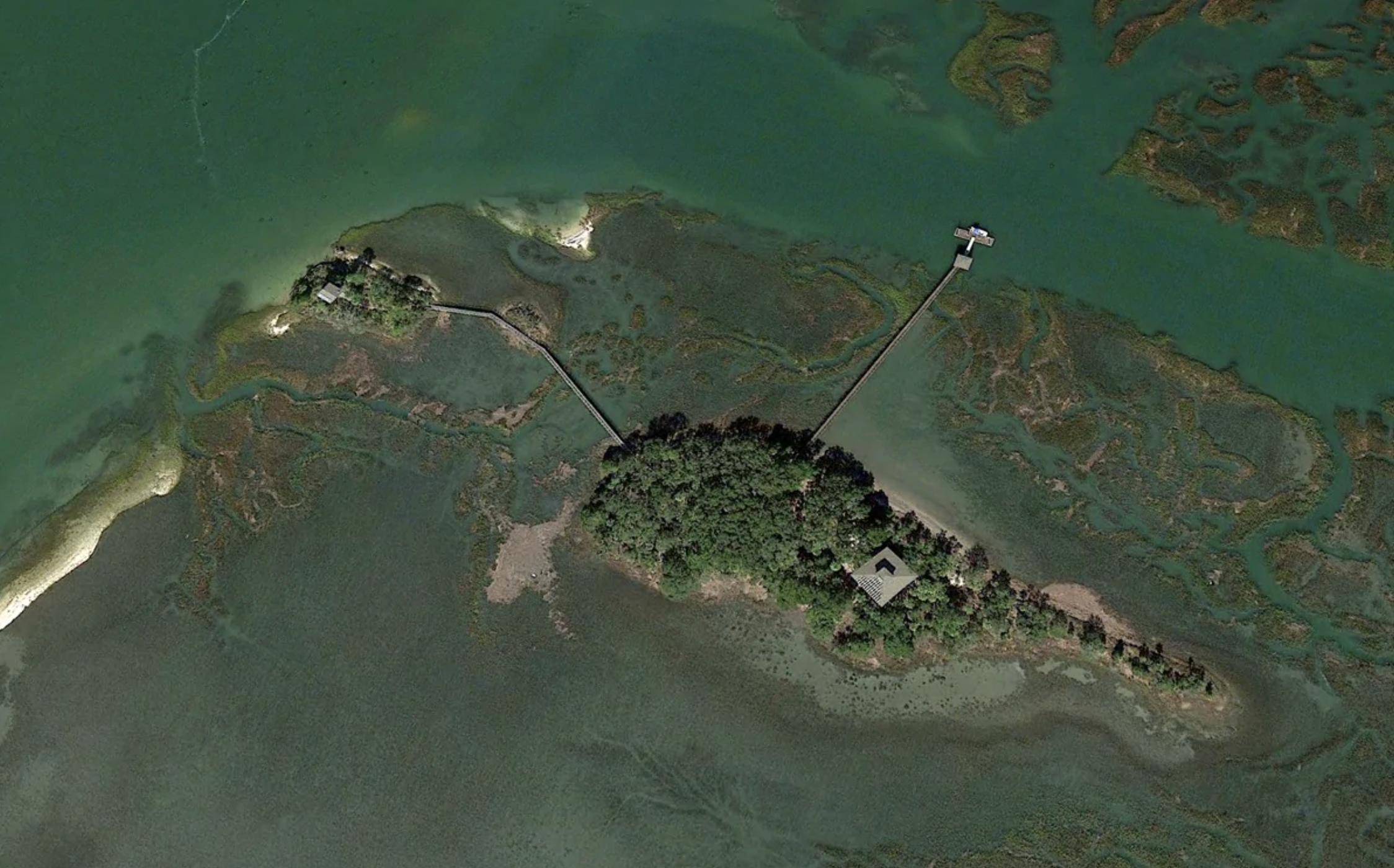 Price: Starts at $624 per night
No, you don't need to be a billionaire to stay on a private island. Old House Cay in South Carolina is a series of private islands that offer a secluded, relaxing getaway. In addition to the three-bedroom house that hosts up to six guests, (and three islands all to yourself), you'll get access to boating, fishing, kayaking, and an observation tower where you can chill out and enjoy the view. The islands are only a 10-minute boat ride from Hilton Head, but the total privacy and extensive property will make you feel totally off the grid.
La Villa Bonita in Tepoztlàn, Mexico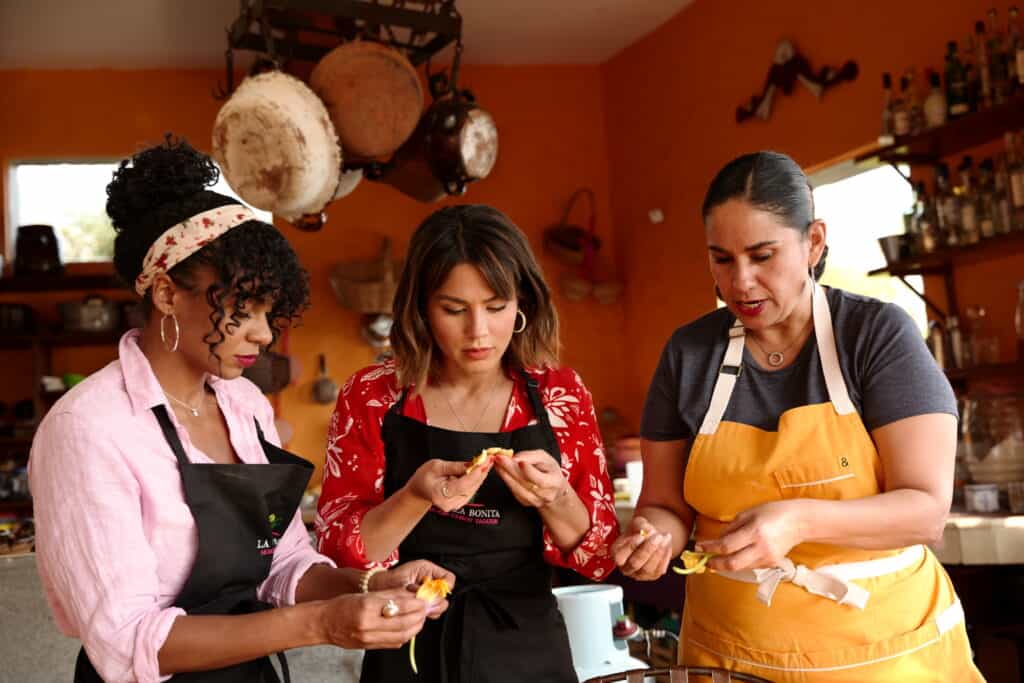 Price: $1329 for 7 days
Whether you're a self-proclaimed foodie or you just want to step up your cooking game, La Villa Bonita is the culinary vacation you've been craving. The owner, Chef Ana Garcia, hosts guests for week-long stays in her picturesque mountain home. On your first night in town, Chef Ana and her team serve dinner in the open-air kitchen. The rest of the week, you'll join her in the kitchen to learn traditional family recipes, go on a food tour, enjoy the small-town vibes in Tepoztlàn, take an optional yoga class, and relax by the pool.
Danville Treehouse in Orlando, Florida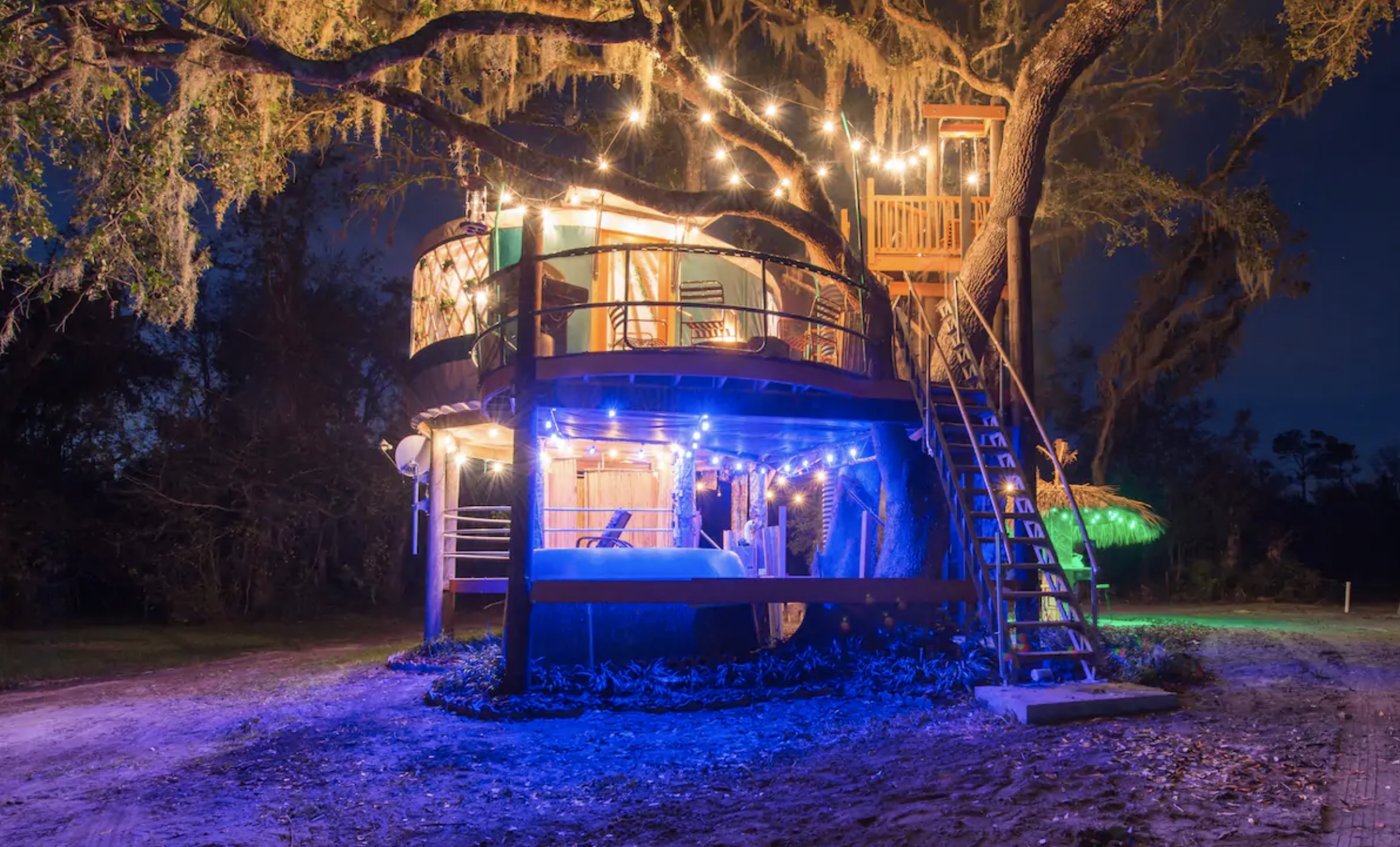 Price: $230 per night
Make your childhood dreams come true by staying in this wacky treetop yurt. The owner built the entire structure out of repurposed items. There's a hot tub made out of a jet engine cowling, a fire tower stairway from 1926, and even a fully functioning elevator made to look like the inside of a tree trunk. Eight-year-old me is losing her sh*t just thinking about this. Guests are also invited to the owner's studio, which is basically a colorful wonderland of his artistic imagination.
Inn at Kulaniapia Falls in Hilo, Hawaii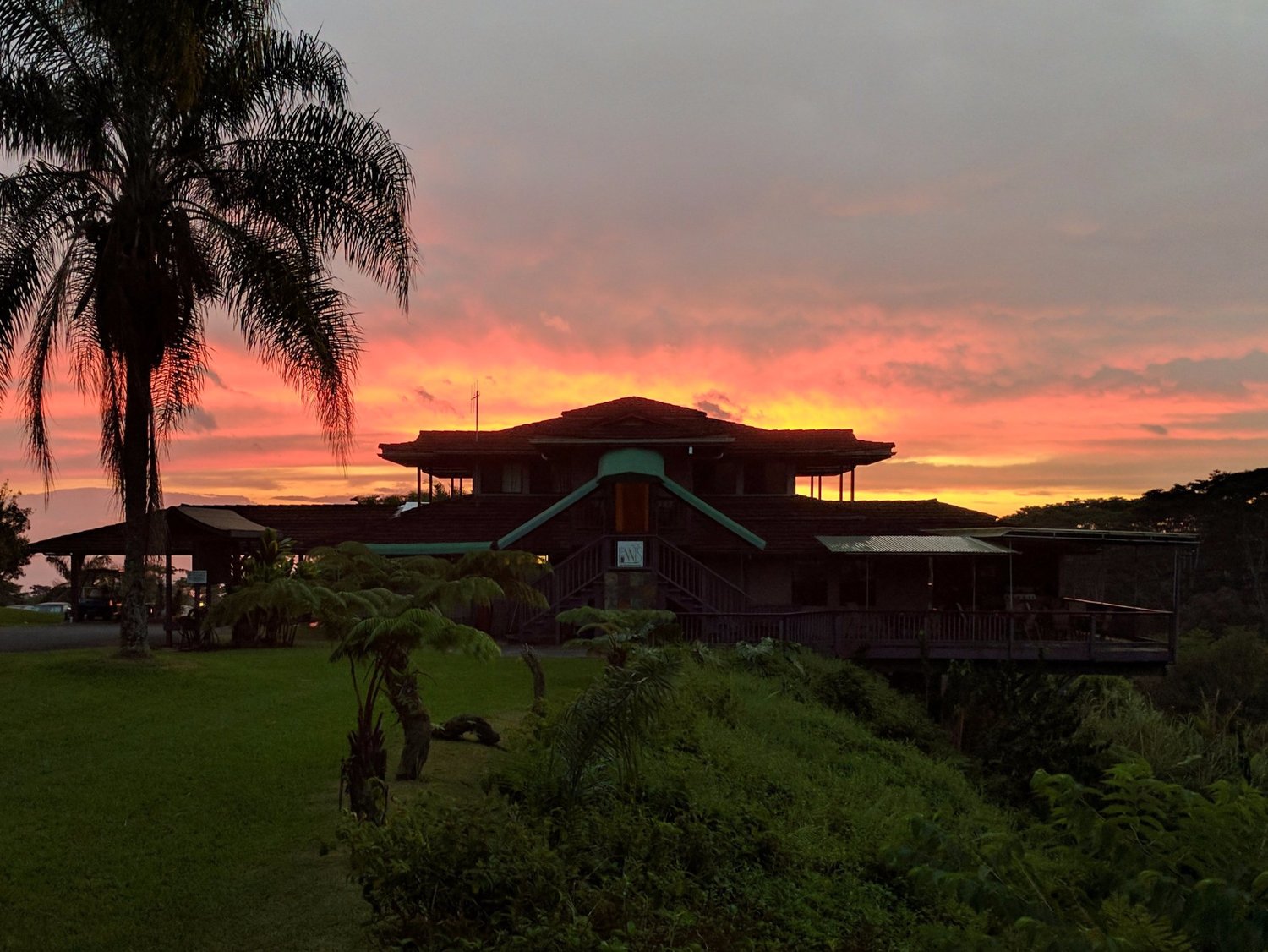 Price: Starts at $149 per night
Reconnect with nature in the beautiful Big Island of Hawaii at Inn at Kulaniapia Falls. For the most affordable and adventurous accommodations, guests can lodge in an ocean view cabin on the property's farm. You can join in on guided tours, learn about the farm's food sustainability practices, take a farm-to-table cooking class, and visit the privately accessible waterfall. For an additional cost, you can even rappel 120 feet down the Kulaniapia Falls.