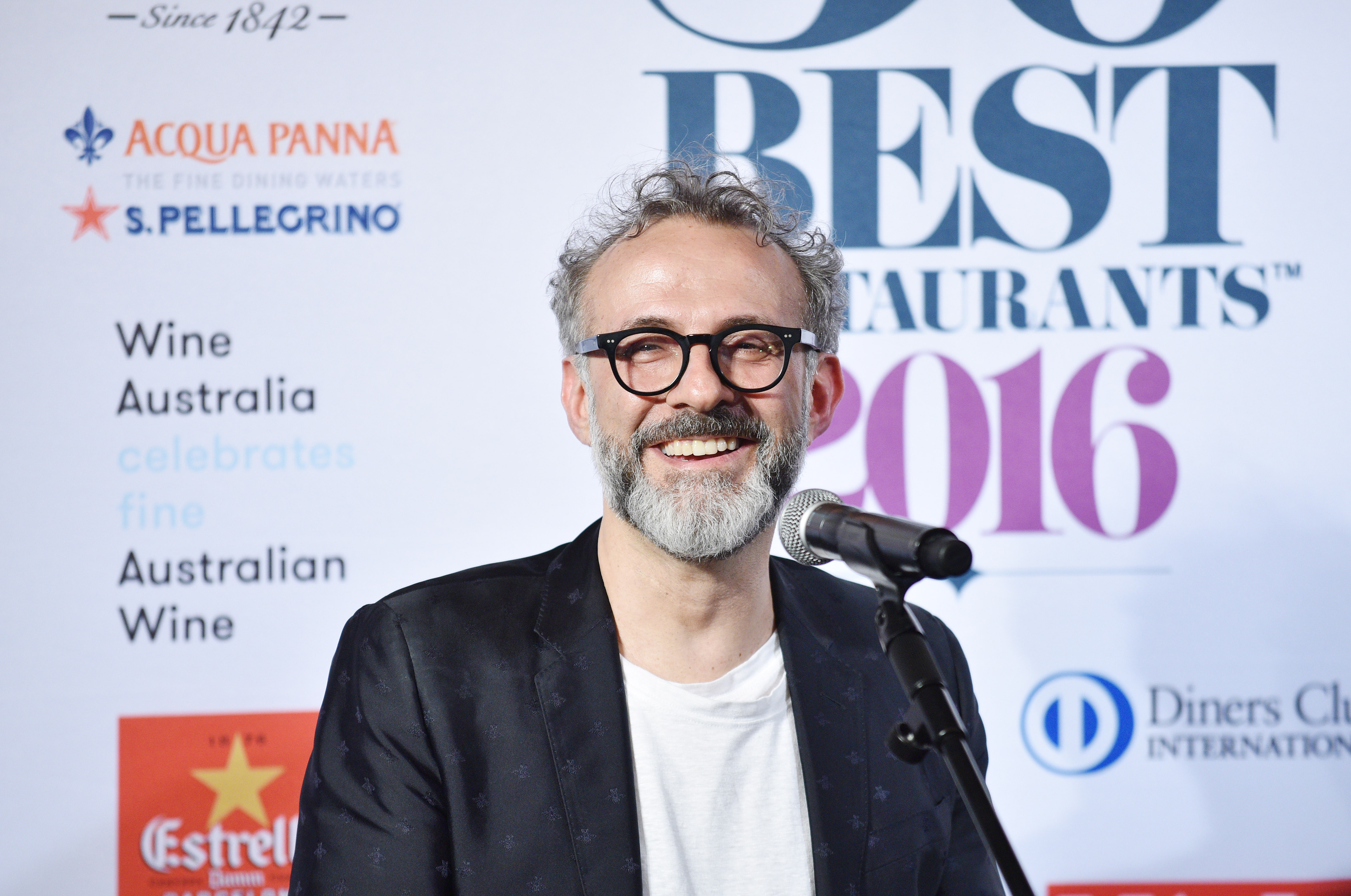 It's hard to find something positive to talk about when it comes to the impending Rio de Janeiro Olympic Games. Massimo Bottura, the newly crowned best chef in the world, according to the World's Fifty Best Restaurants, has given us something to cheer for. Bottura plans to expand upon his Food For Soul program in Rio during this summer's Olympic Games.
Chef Bottura founded Food For Soul in Milan in 2015. The master chef, his crew, the Vatican, and 60 more renowned chefs collected food that had been thrown away by the Milan Expo, repurposed it, and fed it to Milan's homeless population. Chef Bottura and crew were able to recover 15 TONS of food at that one event. Every serving a needy Milano resident received was free. Now, he's bringing Food For Soul to Rio's favelas to feed Rio's desperately needy population with discarded food from the Olympic venue food courts.
Chef Bottura declares, "Avoiding wasting food is nothing new: It was something our grandmothers did — it was the foundation of Italian cuisine!" We live in a society that throws away almost half of our edible food even though we produce twice as much as we need to feed the earth's population. Chef Bottura and Food For Soul are spearheading common sense practices in food recovery and helping the needy in the process. The chef's team will recover food from Refettorio Gastromotiva (the Olympic's main food supplier) and serve it on Rio's Rua da Lapa to anyone that needs a hot meal. Again, each plate will be free.
Chef Bottura has a message for chefs in Rio to come and assist on Food For Soul's lines: "We hope to become an example for others, and that work like ours will help favor social integration through a commitment to fighting waste and redistributing resources." He hopes that Food For Soul will open soul kitchens across the globe. Someone give this guy a gold medal.

Here are some shots at the Food For Soul crew at work…
(Via The Huffington Post)