Despite that fact that the majority of travelers are women, and many of those women are opting to take solo sojourns, we've noticed a strange (and annoying and patronizing and maybe even sexist) pattern in gift guides and how-tos geared toward female travelers. There's no shortage of tips (even books) on traveling safely as a woman. And that has bled over into the world of gift guides: instead of offering the best travel tech and gear on the market, many guides geared toward women are all about safety.
If the typical gift guide is to be believed, women need to stock up on safety equipment as if a backpacking trip to Rome is akin to entering a war zone: satellite phones, crossbody purses, clothing that can hide 17 passports, door stops fortified with alarms (not joking). Not that some of the gear isn't useful, but women want gadgets and fun things, too. You know, stuff that will actually be useful when you're not spending every waking minute fending off attackers. When doing some last-minute shopping for your significant other, child, parent, friend, partner, acquaintance, person-you-barely-know, second-time Bumble date, remember: chances are she's already done the safety research. Instead, get her excited about her trip with these inspired gifts of adventure.
Tumi London Roll-Top Backpack, $425
When it comes to lightweight travel, sometimes you just don't want to bother with a rolling suitcase, but you also don't want to lug around a backcountry pack that makes you look like you're preparing to spend four days in the Mount Hood wilderness.
The solution? Tumi's London roll-top backpack. Style meets function: this bag is water resistant, made of super-tough nylon and leather, with a pouch for your laptop (and tablet and chargers), a large main compartment, and several zippered compartments. You can easily pack enough for a long weekend and then some. Bonus: the London comes with a tracer which, if registered, allows you to recover your lost bag. -Lisa Dunn
Alviero Martini 1a Classe Geo Classic Travel Bag, $435 – $710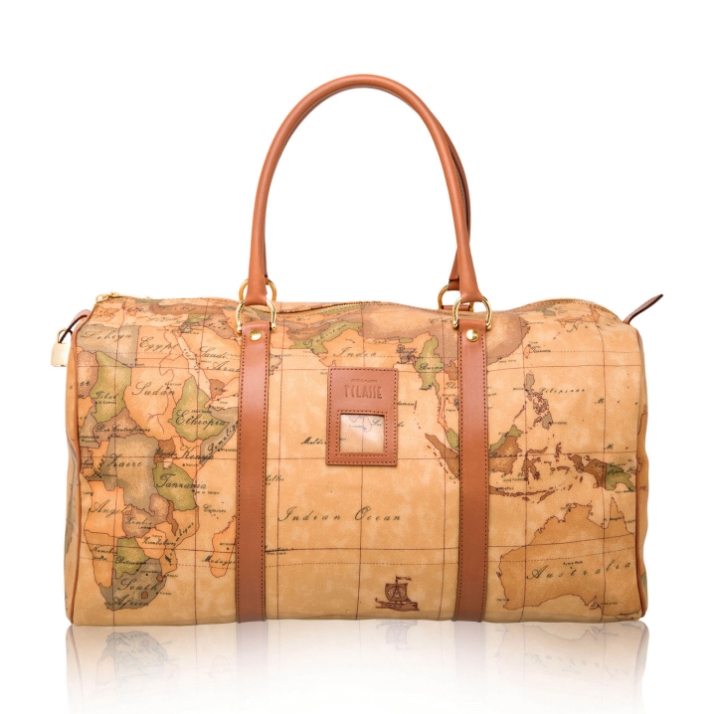 If you're looking for something that stands out a little more, you definitely won't lose this bag in a crowd. Made from buttery-soft leather, this Italian piece is unique and functional: with a padlock and an internal pocket, this duffel comes in multiple sizes, perfect for trips anywhere from overnight to a week or more. -LD
Portable Solar Charger, $41.99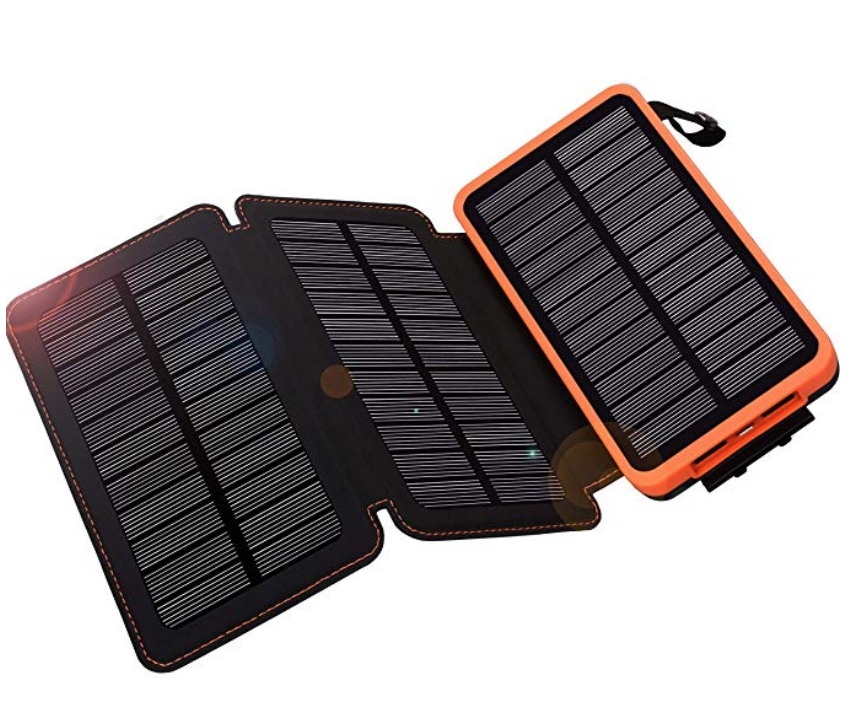 Powerbanks are essential for any trip, but for extra usefulness, a solar charger is the way to go. This number is powerful enough to charge a phone upwards of seven times before needing to be charged again. Waterproof, with two USB ports, this is perfect for people who do backcountry treks or post up at luxury hotels. -LD
Burt's Bees Face Wipes, $6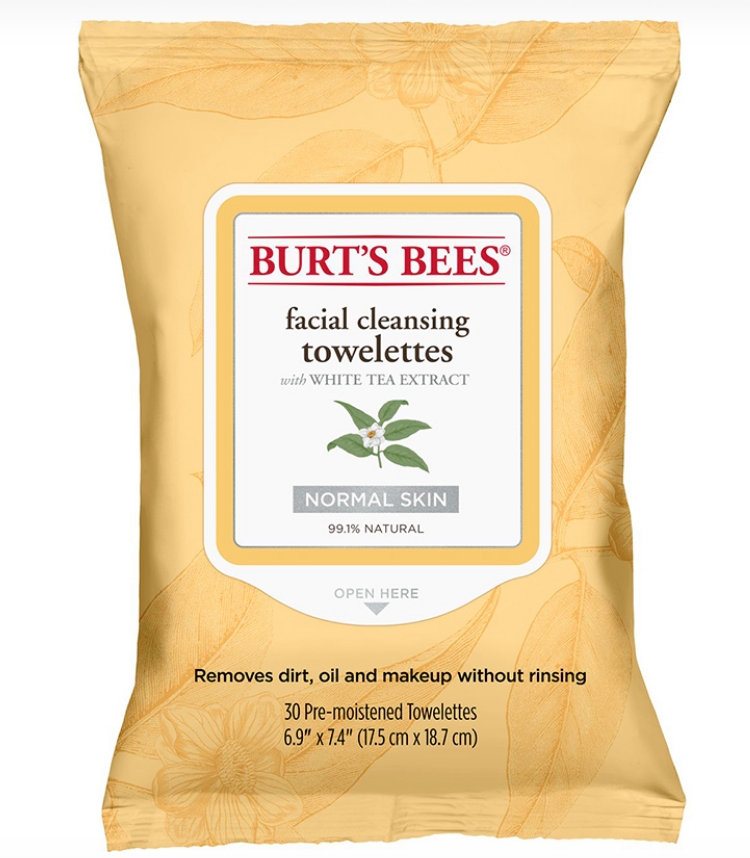 One of the facts of life is that traveling is just kind of gross sometimes. Whether you're stuck on a longhaul flight or some rando just sneezed IN YOUR FACE while you were waiting for the metro (a thing that has happened to some of us), sometimes you need to clean yourself, but you don't necessarily have access to soap and water.
Enter Burt's Bees face wipes. Whether you go for the white tea-infused towels or the pink grapefruit-scented guys, these puppies are cheap, gentle, and refreshing. And, hey, they also remove makeup and are a gentle alternative to carrying an entire skincare routine with you everywhere you go. -LD
Eagle Creek Packing Cubes, $40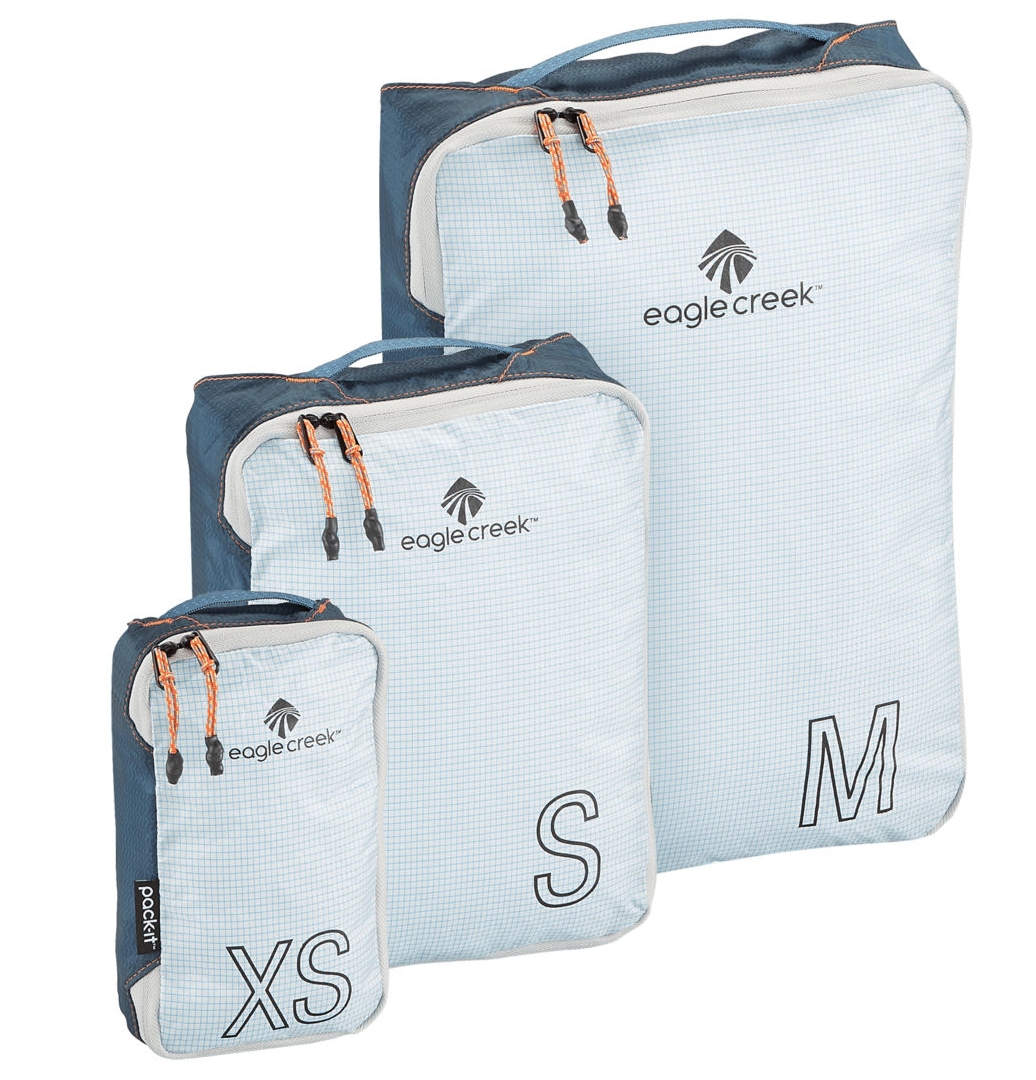 Pack more stuff in less space. Use a cube to keep stanky laundry separate from your beautiful, clean clothes. It's kind of a no-brainer. -LD
Scrubba Portable Laundry, $49.95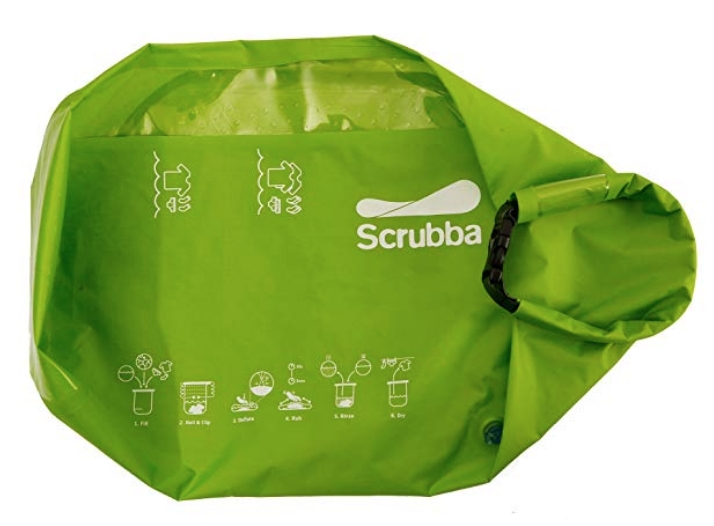 When you travel a lot, you become well-acquainted with clandestine sink laundry: scrubbing your intimates with bar soap, hanging them to dry, and hoping for the best. Either that or posting up at a laundromat for an entire day when you could be walking around a new city. No more crappy laundry choices, thanks to Scrubba. It's a lightweight, portable bag that is effectively a washboard, with tons of little nodules that will scrub your clothes clean. You can use it either while camping or if you, like some Uproxx writers, are a cheapo who refuses to pay for hotel laundry service. -LD
GoPro Hero 7, $230 – $400
Waterproof and klutzproof, you can be rough with this puppy, and it'll still take still photos and 4k videos. The camera is 10 megapixels, so it's not the greatest for still photos, but it does the job, especially if you're, say, paddleboarding in the middle of the Sea of Cortez and want a shot of you on your board.
When it comes to video, this guy is the business. Plus, the Hero 7 has voice command and a timer, which means you can take far-off shots of yourself (or attach it to a drone) to take dope videos without anyone else's help. -LD
Sony A7s with 24-70mm lens, $2796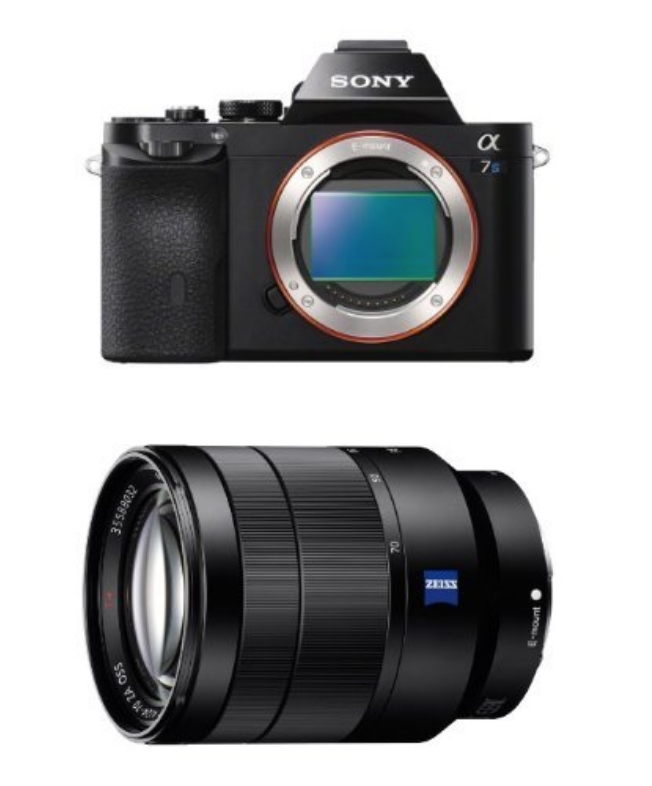 The Sony A7z is mirrorless, which means it's compact, good in low-light, and lightweight. Perfect for roving photographers and adapting to any situation: it's a do-it-all camera, so you can take beautiful portraits of strangers at the local market and get that sweet landscape shot. -LD
Universal Converter/Adapter with USB-A and USB-C ports, $25.99
On the face of things, this adapter seems pricy, but it's a true universal adapter, able to be used in over 150 countries. Bonus: there are multiple USB-A and USB-C ports, so you can charge all of your gadgets at once. Further, it comes with an extra fuse, just in case you need to replace one. -LD
Grown-up City Guides: Cereal and 500 Hidden Secrets, $17 – $22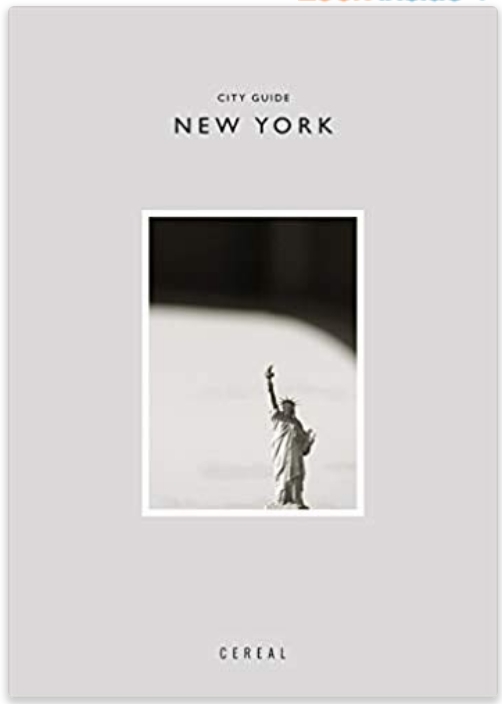 Lonely Planet and Let's Go travel guides served their purpose when your giftee was backpacking Europe for the first time, but times have changed. She's older now, wiser even. It's time for a more elegant city guide: one that, when she puts it on the bookshelf after the trip, won't make it look like the mantle from her first college apartment.
Enter guidebooks like Cereal City Guides and 500 Hidden Secrets. Both have their charms are functionally sound in their geographical counsel. The Cereal guides are a blend of beautiful art book and literary journal. They vary in price, but the $9 Los Angeles version is a good place to start. These are guides for folks who want to breathe in the spirit of a place before they arrive, not just find the cheapest hostel with semi-clean bathrooms.
500 Hidden Secrets orbits closer to the classic travel guide, but they accomplish it with cleaner lines and finer edges. Staying away from the major tourist sites, the locals that compile the guides prefer to stay off the worn path. If you tend to avoid long lines and overhyped architectural sites, these are the books for her. Plus, what better way to tell her you are going on a trip together than by getting her a classy guide for that place? (Hint, hint.) -Mark C. Stevens
BUY CEREAL HERE. BUY 500 HIDDEN SECRETS HERE.
Patagonia Rainshadow Rain Jacket, $119 – $199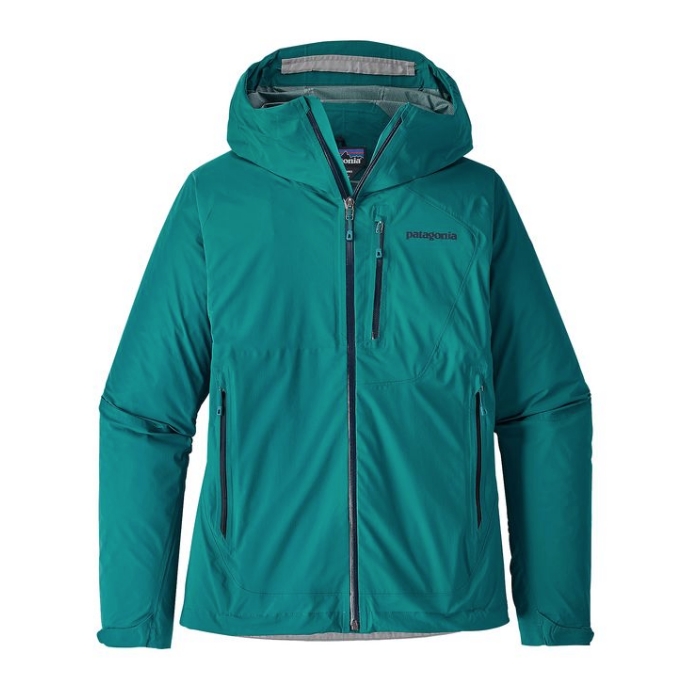 Smart packing is all about layers. Better to diversify and be ready for a variety of situations than be stuck carrying around one space-cratering piece that your traveler only uses once like, say, a chic but bulky mac coat. The Rainshadow is a revelation. At just 261 grams, it weighs less than a MacBook charger—perfect for backcountry treks or, hell, just saving space to avoid checked bags. Plus, it's watertight, stretchy, and breathable, making it perfect for numerous weather conditions. -MCSBUY IT HERE.
Lyft/Uber Gift Card, up to $250
As Lyft and Uber expand their territories, it's becoming easier for travelers to take advantage of their services. And sure, ridesharing still has a lot of kinks to be worked out, but arriving in a country for the first time can be tricky, and using these services means not having to figure out local taxis, avoid scams, or use local currency. There are security and safety implications, yes, but this is also mostly about convenience.
Best of all, you can use this puppy for UberEats, so when your traveling gift receiver gets home from a long trip, she can have dinner delivered on you. -MCS
BUY A LYFT GIFT CARD HERE. BUY AN UBER ONE HERE.
ONA Prince Street Camera Bag, $389
My girlfriend Jess is a professional photographer and her ONA bags make me salivate. The Prince Street in particular is a testimony to travel style that goes beyond function. In the main compartment, there's a padded slot that fits an iPad or small laptop, and there is space for a body and two lenses. My Sony A7s II fits with room to grow. Her Nikon D4 is snug and happy. If we're not bringing cameras, then chargers, books and carry-on accoutrements (candy, anyone?) fill the adjustable pockets. We've been stopped in the airport by passengers curious about the origins of this spectacular leather travel bag. It's that good. -MCS
Aesop Travel Kits, $31 – $500
Travel is dehydrating, so skincare is paramount to reducing the debilitating effects of long flights and jet lag. Minis of everything from hydrating body lotion to Ginger Flight Therapy (a roll-on oil that helps manage stress) to their basic skincare kit will leave you feeling hydrated and your skin feeling invincible.
Travel hack: buy the mini bottle kits and the full-sized then refill the minis as needed. -MCS
Lululemon Vinyasa scarf
Functionality and versatility are two things that any intrepid traveler wants from their adventure gear. Having an item with two uses save packing two items each with the one. Made out of a soft, moisture-wicking material, the classic mode to wear this is as a circular scarf . Using a series of snaps, it functions as various scarf designs, a butt-covering vest, a blanket, a cardigan, and a shawl. A locker loop for easy drying also assists in the application of versatility. And, uh, we're not gonna say we're not entertained watching the how-to, practicing making each scarf, or emulating the dances. -MCS
Prepaid International SIM Card, $20 and up
No one wants to pay for international data. It's expensive, time consuming and so unhip to research when one could be flipping through their classy new city guidebook. It's also a purchase that many a voyager will just avoid doing because in a pinch she can just use her domestic data (for a charge) or find a wifi spot (we're all guilty). This is especially true when visiting multiple countries on a given trip. However, she would use it if she had it. This can simply be for making sure a restaurant is open. Or, perhaps, meeting up with the grandmother of her college roommate in Dusseldorf. Who are you to deny Oma Gerda? Think of others for once. -MCS
Google Fi Phone, $20 and up for service
Google Fi is without a doubt the best travel phone/communication/data program and if you want to make her list of "Best Travel Presents Ever Received" you'll look into it. They just started accepting iPhones (with some limitations) to accompany their line of Android devices. Here's the kicker: $20 a month gets you unlimited text and calls, and the plan works in an ear-ringing 170+ countries without additional international charges. Add to that $10 per GB of data — capping data charges at $60 — and you're looking at the best phone deal in travel.
Obsessively tracking every MB of data to make sure she doesn't go over? Those days are gone. Digital freedom. The future is now. She'll never look back.
Year Subscription to Audible (and a couple books)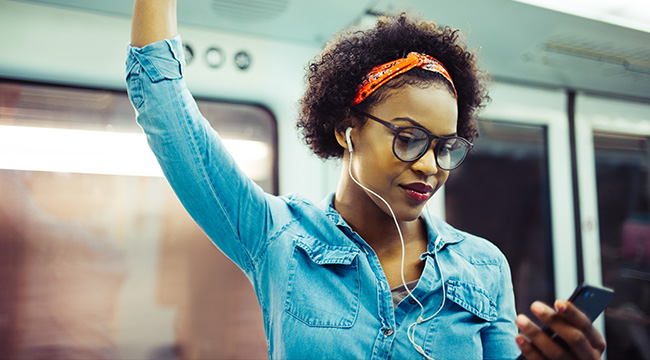 Regarding visibility, there are blind spots of travel and adventure — especially in the digital age where trip highlights are posted religiously on instagram but low points are saved for the journal. Travel includes long stretches on planes, trains, buses and boats. Passengers who've ventured forth on the enormous ferries of the Mediterranean can attest to the slowness of certain types of travel. This is where audiobooks prove to be a conscientious gift to the wayward adventurer in you life. There's a lot of downtime to fill. Podcasts are the rage these days, and we love 'em. But audiobooks have a couple competitive advantages as far as usefulness on the road goes. Download time is the first. An audiobook typically occupies at least eight hours, meaning one hotel/cafe download gets her a bit further down the road (rather than downloading nine podcasts).
This is a gift that will allow her to get wise while wandering. -MCS
As an Amazon Associate Uproxx may earn commission on qualifying purchases.