Canada is rated #1 on the list of "Countries Americans Threaten to Move To" for good reason. It's slightly larger than the USA — which means it's huge — with vibrant food, drink, and art scenes on par with anything you'll find in the U.S. or E.U. To try to jam it into a mini travel guide seems unfair, like summing up Hamlet with "A jerk gets revenge in fishy Denmark."
That being said, here's a (way too) brief set of reasons that everyone should try to visit our northern neighbors ASAP.
FOOD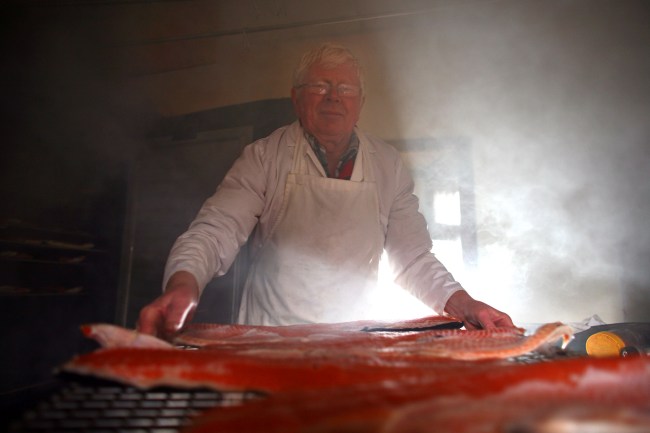 From sea to shining sea…to shining sea. Canada has coasts on three oceans. Therefore, if you love the sorts of seafood that thrive in cold water, Canada is your mecca. Salmon always comes to mind first. Have you tried Nova Scotia's riff on lox, lightly smoked? It'll change your whole perspective on things.
The bounty of Canada isn't limited to the ocean, either. Massive prairies, towering mountains, and lush grasslands mean that there's no shortage of diverse agriculture. Try local butter in the Fraser Valley. Feast on lamb that grazed high up in the Rockies. Discover some of the best farm-to-table restaurants in the world in Vancouver, Toronto, and Quebec.
Don't forget that Canadians invented split pea soup, poutine, and the ultra-rich and mega-sweet confection, Nanaimo Bars. You'll want to experience all three.

DRINK
First thing you need to drink when you get to Canada is a Caesar. It's the same as our Bloody Mary, except for one key ingredient — Clamato Juice. The tomatoey clam juice gives the drink a nice funky kick to cut through the spice. It's the perfect way to start a (boozy) day.