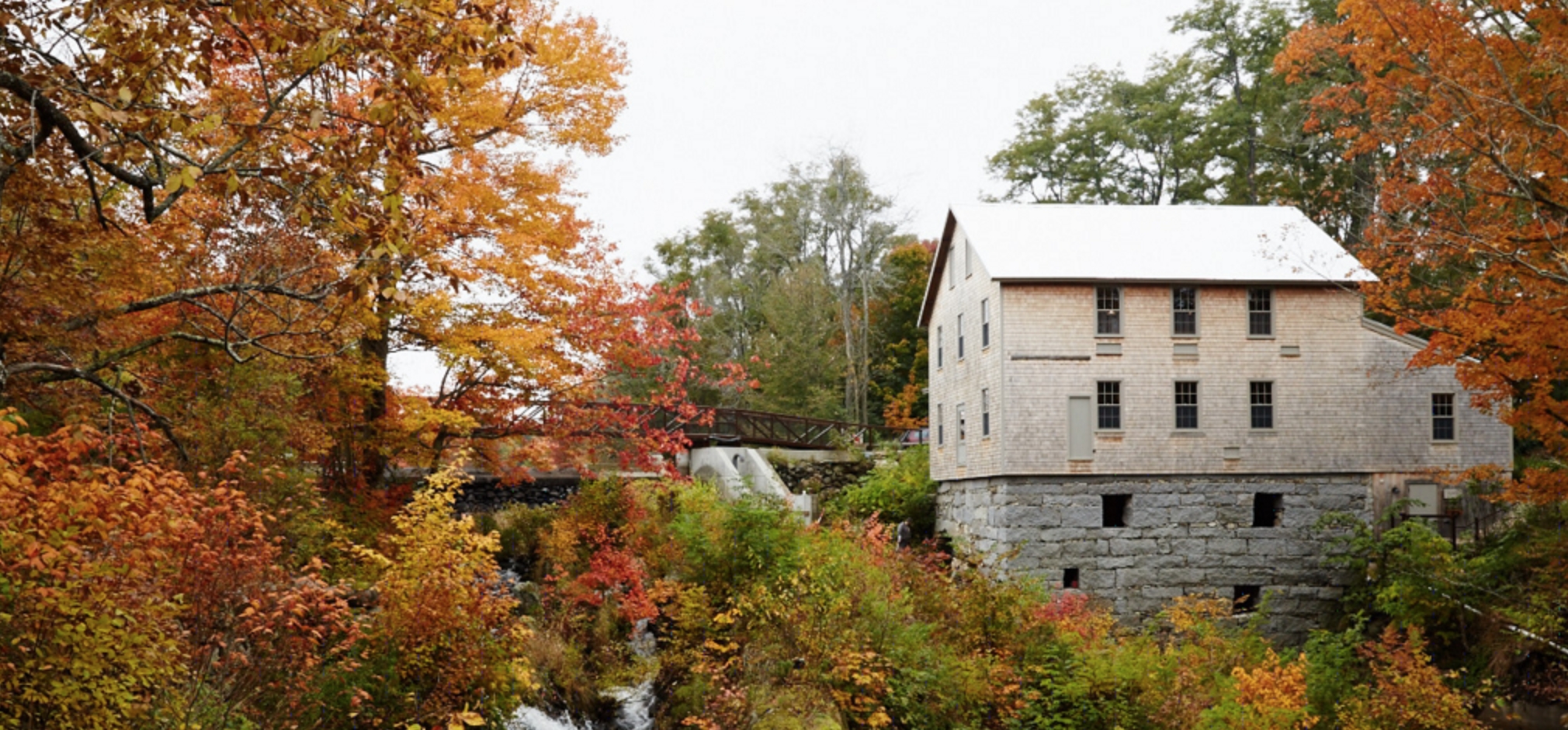 If you're anything like me, you fall in love with the idea of certain restaurants and can't stop thinking about them until you go and consummate the affair. The Lost Kitchen, a picturesque restaurant in my home state of Maine is such a place, though lately, I can't help but wonder if she's just not that into me.
The Lost Kitchen is a notoriously difficult spot to score a reservation, if you can find the restaurant at all. Freedom is a tiny town of about eight hundred located in central Maine, about an hour from where I grew up in Orono. Chef Erin French, who until that point had been cruising around Maine in an old Airstream, converted an old mill into the restaurant that stands today. Last year, the Lost Kitchen Cookbook was nominated for a James Beard Award, as was French herself, for best chef Northeast.
However, the Lost Kitchen was a desired destination even before these accolades. I know from experience. My step-sister Kalie and I have been trying and failing to get in for three years. In 2017, we both manned the phones when reservations opened on April 1st only to be rebuffed time and time again by the busy signal. We didn't know then that ten thousand of our compatriots, at least, were also simultaneously endeavoring toward the same goal.
This year, Chef French opted for a more peaceful, and creative, approach. To secure a reservation at the Lost Kitchen, an applicant was asked to fill out a 3×5 card with name and information, mail it in, and hope for the best.

My sister and I figured to be shoe-ins. How many people in the age of digital communication were actually going to take the time to fill out cards? Well, twenty thousand people to be exact. According to the Washington Post, the draw took roughly three weeks for the all-female staff — another reason to fist bump the environment that they've created — to choose roughly five thousand lucky recipients.
Mainers appreciate things in analog. Long, extreme winters perhaps lend to a healthy suspicion of technology, taking shortcuts, and doing things the 'easy way'. So it was surprising for me to read that the restaurant had their share of malcontents, who assumed that the process was done for show, or, in a hipster sense, to be cool. To that, I can only consider one appropriate response – screw those people. This is why we can't have nice things, America. Asking for postcards is literally, and literarily, creating something beautiful. Go to Applebee's and leave the rest of us to our whimsy.
What's so cool about it? In an age where our faces are constantly levered down toward our devices, when a reservation is just a click away, I am extremely excited that a badass Maine chef and her cohorts have proven that one doesn't have to cater to the rat race to keep up. More than that, this slower, more time-consuming method is perfectly consistent with French's food philosophy. It's fun to witness (or even know about) in an era when the best cooks in the nation are going "fast casual."
I'll have my 3×5 ready in March 2019 (though by then you might have to write a short story or paint a picture to score a spot).