You have to give Top Chef some credit. Whereas last week's episode had a movie tie-in that came out last summer, this episode, in the midst of a pandemic, managed to tie into the only initially theatrical major movie release on the schedule, opening the same day. That's pretty impressive, especially for a show that filmed almost a year ago and has to be shot sequentially, right? Granted, the movie was Trolls World Tour, but still. Hey, remember when time had meaning? Those were the days.
Kelly Clarkson, who does a voice in Trolls World Tour, introduced the quickfire challenge, in which the contestants all had to incorporate an ingredient from every color in the rainbow. At this point, my fiancee pointed out that Padma looks like a Na'avi from Avatar and Kelly Clarkson looks like a gnome and now it's all I can see. I'm sharing this curse with you in the hopes I can rid myself of it.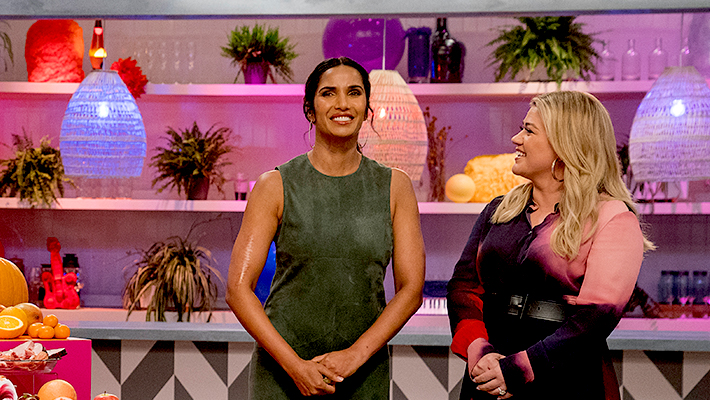 After the quickfire, the contestants split into teams for a progressive dinner, vegetarian style. And guess what! We had our first big Judge's Table Beef of the season! Did someone get thrown under the bus? Were they not here to make friends? You bet your food-related forearm tattoo!
POWER RANKINGS
12. (-1) ((Eliminated)) Lisa Fernandes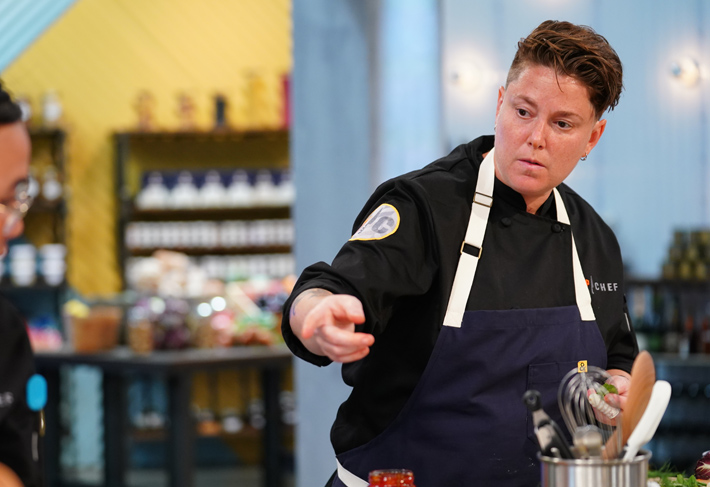 AKA: Salty. Aka: Grimes.
Surprise elimination! After narrowly losing out to Gregory (the quickfire king) in the quickfire challenge (which would've given her immunity), Lisa ended up at the bottom in the elimination challenge — thanks to some dry brussels sprouts. Most of the judge's table segment was spent litigating whether Lee Anne's crudité was underseasoned because of Lee Anne or because of SABOTAGE, with Lisa mostly flying under the radar. Which was why the outcome, Lisa going home, felt like such a shocking, Shyamalanian twist.