As the author/creator of Top Shelf, I like to think that I know a thing or two about unusual, old-timey, classic, or forgotten drinks. Then my editor, Steve Bramucci, told me about the best cocktail he'd ever had, and that it was called milk punch. Two things occurred to me. One: I'd maybe heard of Milk Punch, but if I had, I'd probably assumed it was another name for eggnog, and not given it a second thought. Two: He said it was the best cocktail he'd ever had–the BEST–and I'd never even tried it. I immediately started doing research.
English Milk Punch is an old drink, served since the 1700s. It can count among its fans Benjamin Franklin, who even had his own recipe for the drink. Though old, the punch lends itself to intelligent experimentation. The basic drink is a combination of two parts that don't seem like they'd work together: Part one is our old friend and ally in the cocktail world — the delicious trinity of rum, sugar, and citrus; Part two is hot milk and spices.
Put these together, and what happens? They curdle! Yes, exactly what you thought would happen, and yet, the drink still works. And how!

Once combined, the mixture is strained until the resulting beverage is clear, curdle-free, and delicious. The milk solids are removed while the milk fats stay behind, giving the drink rounded body that is bizarre to describe but incredible to drink. Steve calls it, "The most Hogwarts-seeming alcohol I can imagine. It's magical."
It's also a drink that begs to be served at a spring brunch party. Though it takes some time and forethought to prepare, the majority of it can be done beforehand, giving you plenty of time to enjoy a glass or two with your guests the morning of the event.
If you won't take my word for it, that's more than okay, because I've brought reinforcements in the form of Darwin Pornel, Lead Bartender at Faith & Flower in Los Angeles.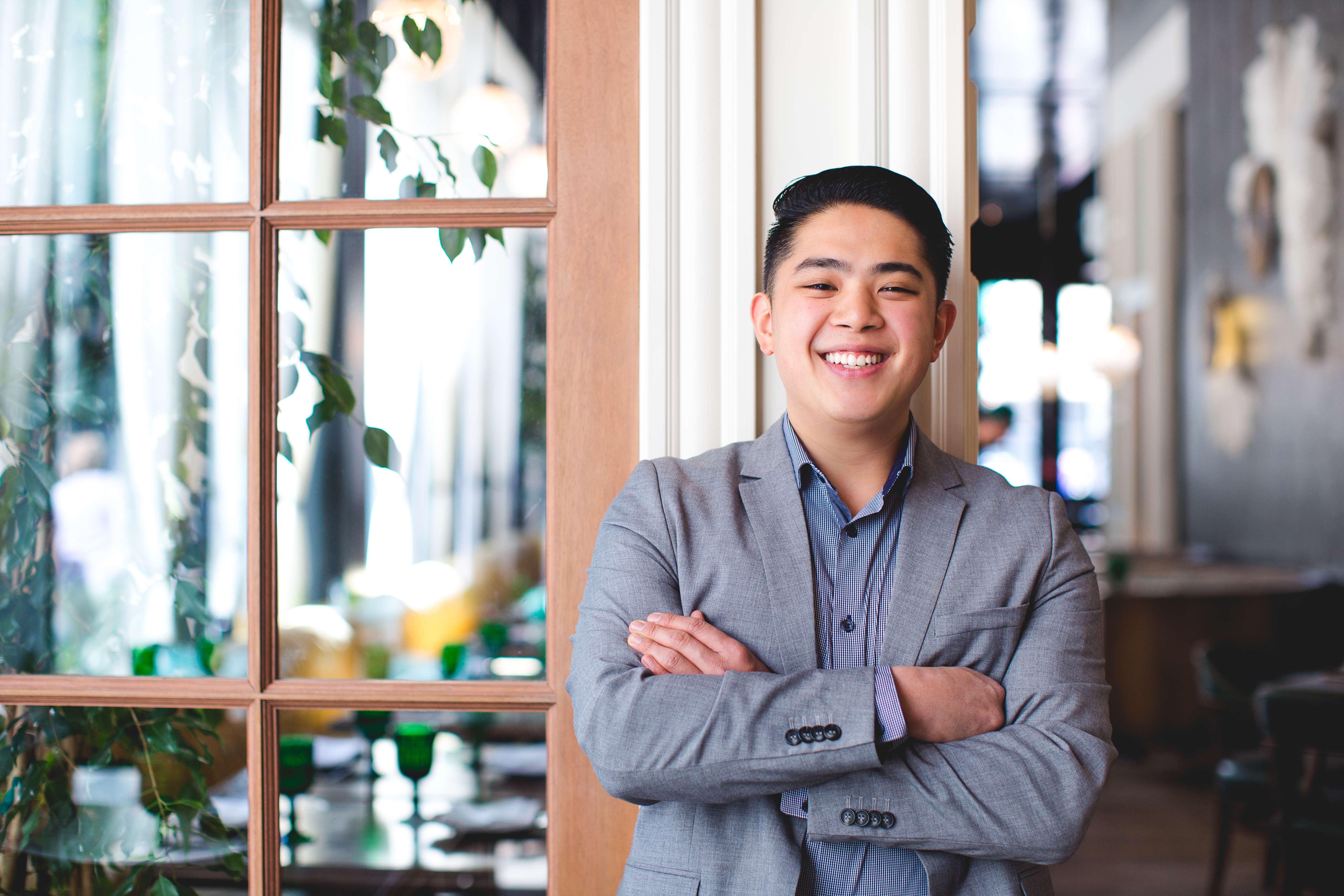 Faith & Flower, a contemporary restaurant in DTLA's South Park District, has a bar program that celebrates the classic cocktails of the Gilded Age and the Roaring Twenties. These are sumptuous, beautifully-made, handcrafted drinks utilizing unusual ingredients, high quality spirits, and a great respect for the craft of the cocktail.