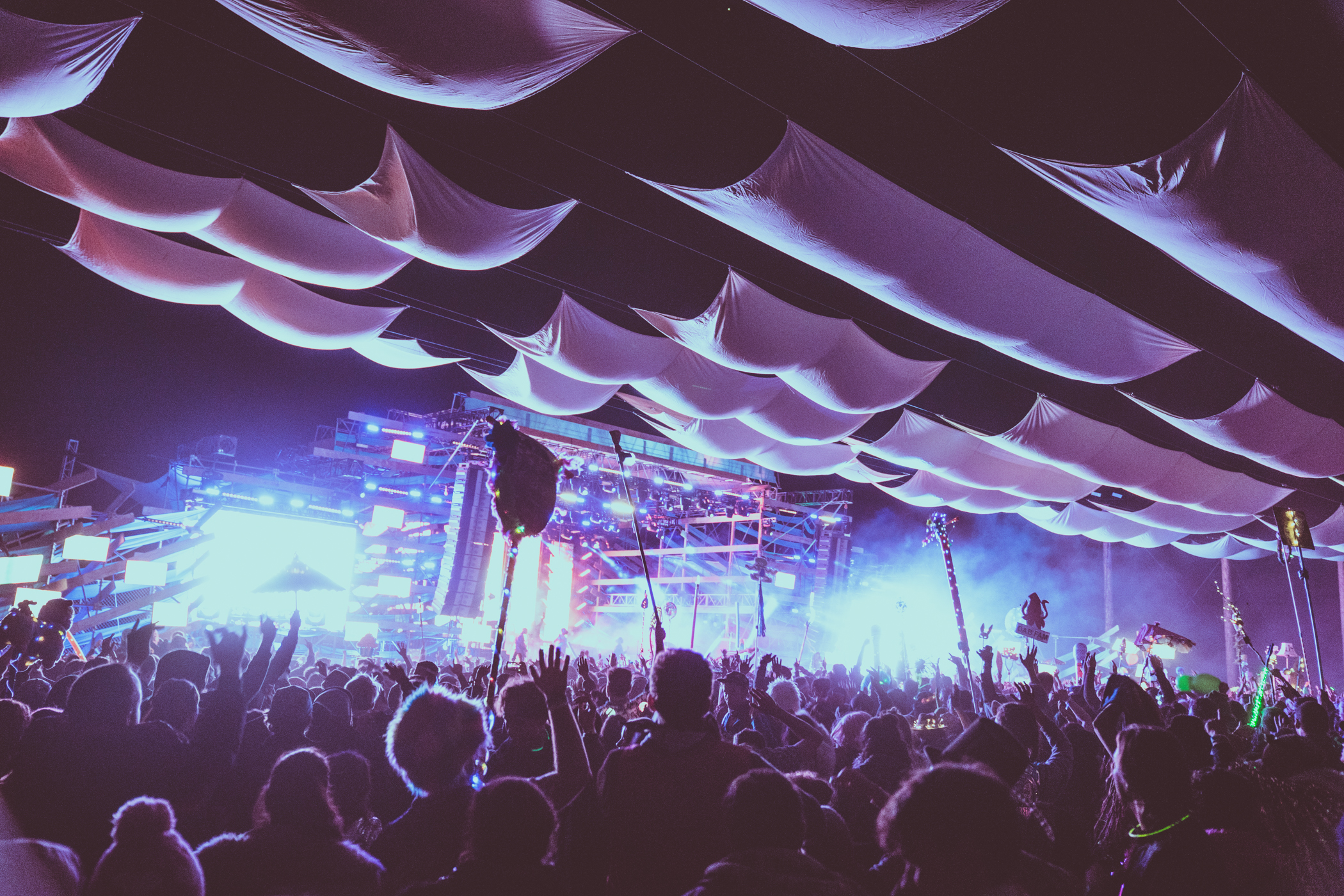 It's a chilly Thursday morning in May (by LA standards) and I don't want to get out of bed. Wishing I had an actual snooze button to slap instead of a touchscreen to precisely tap, I blindly fondle my phone in the hopes of gaining eight more minutes of sleep. Until I remember it's festival day, meaning there are no extra minutes to be had.
Heading into my fifth music festival of 2018, I'm packed, prepared and pumped. But I'm also a little anxious. Compared to the previous four festivals I attended (CRSSD, Vujaday, Desert Hearts, and Joshua Tree Music Festival), Lightning in a Bottle, or LIB, is a different species. It's an apex festival — far bigger than the others.
Though I hadn't been since 2015, this was to be my sixth LIB. Fur coats? Check. (Yes, they're faux). Fancy hats and sequin garb? Definitely. Onesies, bikinis, and leotards? For sure. Tall boots, ankle boots, and cowgirl boots? You bet your ass. And don't get me started on camping gear, which has been living in my boyfriend's trunk since July of 2016.
Point being: I'm ready to go physically. Emotionally and mentally, I'm still in bed.
SEE ALSO: 50 LiB Recap Photos from Uproxx Photogs Ashley Wilhardt and Atessa Farman
My first festival (Coachella) was in 2005. 13 years later, I'm still at it. But instead of getting easier, in many ways the scene has gotten harder for me to navigate. Though my gear game is on point and my personal wardrobe is becoming more and more like what I imagine Cher's closet looking like, apex festivals like LIB have seemed increasingly taxing. I've grown comfortable in the intimate boutique festivals—with their proximity between camp and festival, the joys of never getting lost, and the fact that finding friends is easy—while more challenging festivals like Lightning in a Bottle have become, well… a challenge.
Still, there are unique aspects to the scene that Do LaB, LIB's grassroots production company, can offer that few other festivals can. They have money and money helps creative ideas turn into epic execution. Which is why I wake up, open my eyelids like cartoon window shades, and do my best to get psyched for all the hard bits involved in attending an apex fest.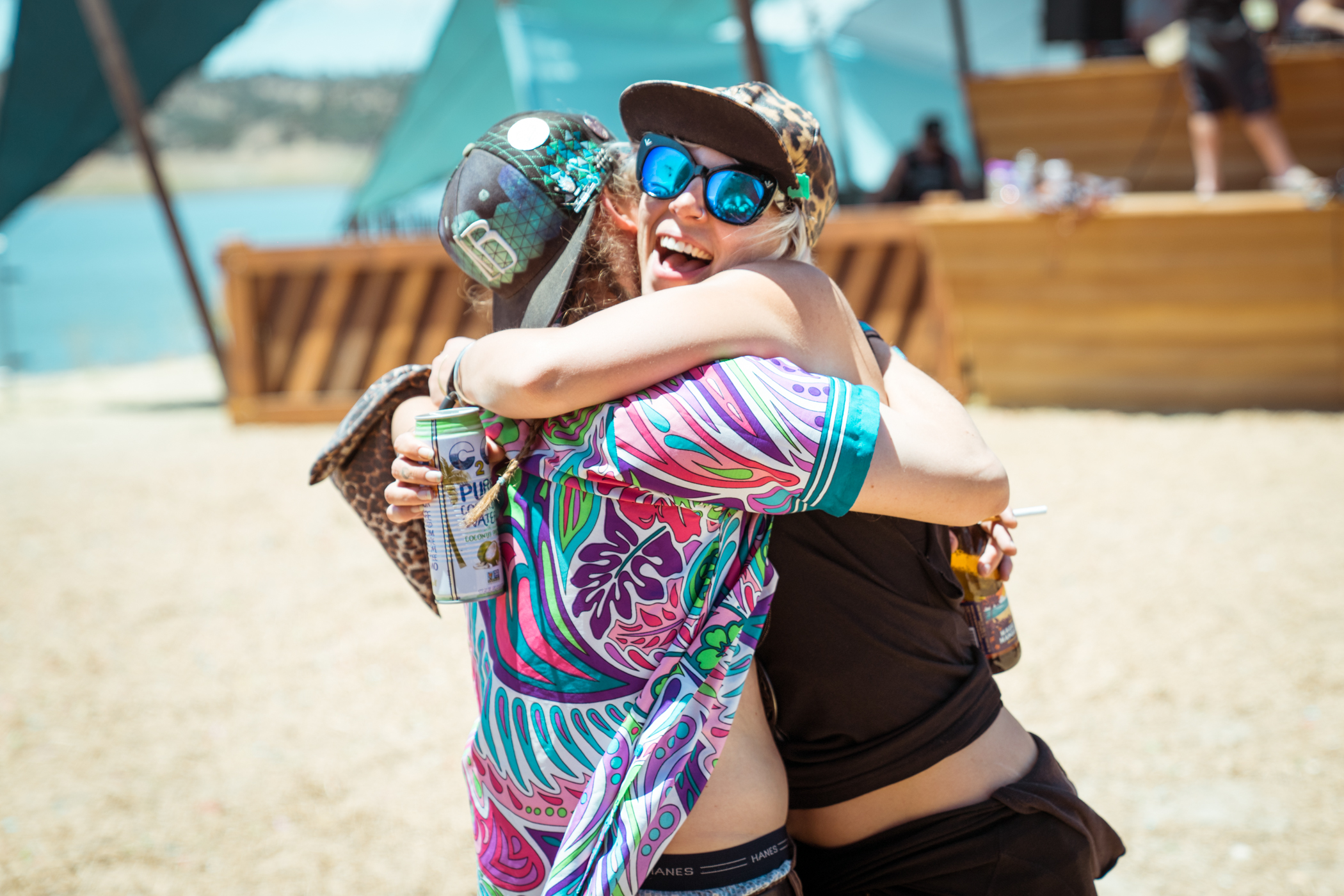 Do LaB and LIB are vocal about their disdain for being called "transformational" — because the term has become hackneyed festival jargon (like manifest, intention, sacred, shaman, goddess, gypsy, Shakti, Shanti, and "the universe"). From an etymological standpoint, there's nothing wrong with these words, but (just like anything that is overused, or misused) they begin to lose meaning and venture into the realm of platitude.
Even with the danger of veering into cliché, the fact is that I find transformation in full effect at Lightning in a Bottle. It's literally everywhere:
Upon arrival at the Lake San Antonio grounds in central California's Bradley, I find a Serengeti-like plain transformed into a psychedelic kingdom of conical spires and hidden microcosms.
Body fat is transformed into energy — as attendees walk 10-14 miles a day (according to our phone's calculations) between camp, stages, and dancing.
"Festival bros" are transformed into genuine hippies, learning to dispose of their beer cans instead of just stomping them into the ground in the throes of a post-shotgun victory.
Minds are transformed from sober to intoxicated and back to sober again.
The promise of more transformation is just part of why I put my body through five days of far too much booze, not enough food or sleep, and an exorbitant amount of physical exertion. Music is another large part. At a festival this size, variety thrives. I get grimy to viscous bass music by artists like Tipper and The Librarian. I catch a girl whose name I don't know playing the violin. I feel the funk with Griz and his saxophone. I see "swamptronica" trio Dirtwire for the umpteenth time (and find them to be just as epic as ever). I glow up with Anderson .Paak and completely lose my mind while surrounded by friends at Zhu.
There's plenty to do outside of the music, too. I play Bingo to disco tunes and watch a soapbox derby — where I nearly herniate a disk from laughing so violently. Two seemingly out-of-place activities end up becoming festival highlights. This is another benefit of big venues and lots of cash to burn: with so many hidden areas dispersed across the expansive grounds, there are endless adventures awaiting.

Lightning in a Bottle was a goddamn beast of a festival. The miles of walking tore up my feet worse than my days of dancing ballet. I'm still hacking up a lung from the amount of dust I inhaled and ingested. Weeks later, my skin is finally recovering from the onslaught of sunshine and dirty lake water and I think my hangover has just about subsided. But I am an addict—a true-to-form festival junkie who will sacrifice my health and money to continue this lifestyle. Because there is something remarkable about the world created at these festivals (whether you dub them transformational or not). I am me, I am free. I am inspired, enlightened, enamored, albeit a bit bedraggled.
Though the size can be daunting, I still feel at home at apex festivals. As soon as one is over, weary as I am, I'm always ready for the next one.
All photos by Miles Najera: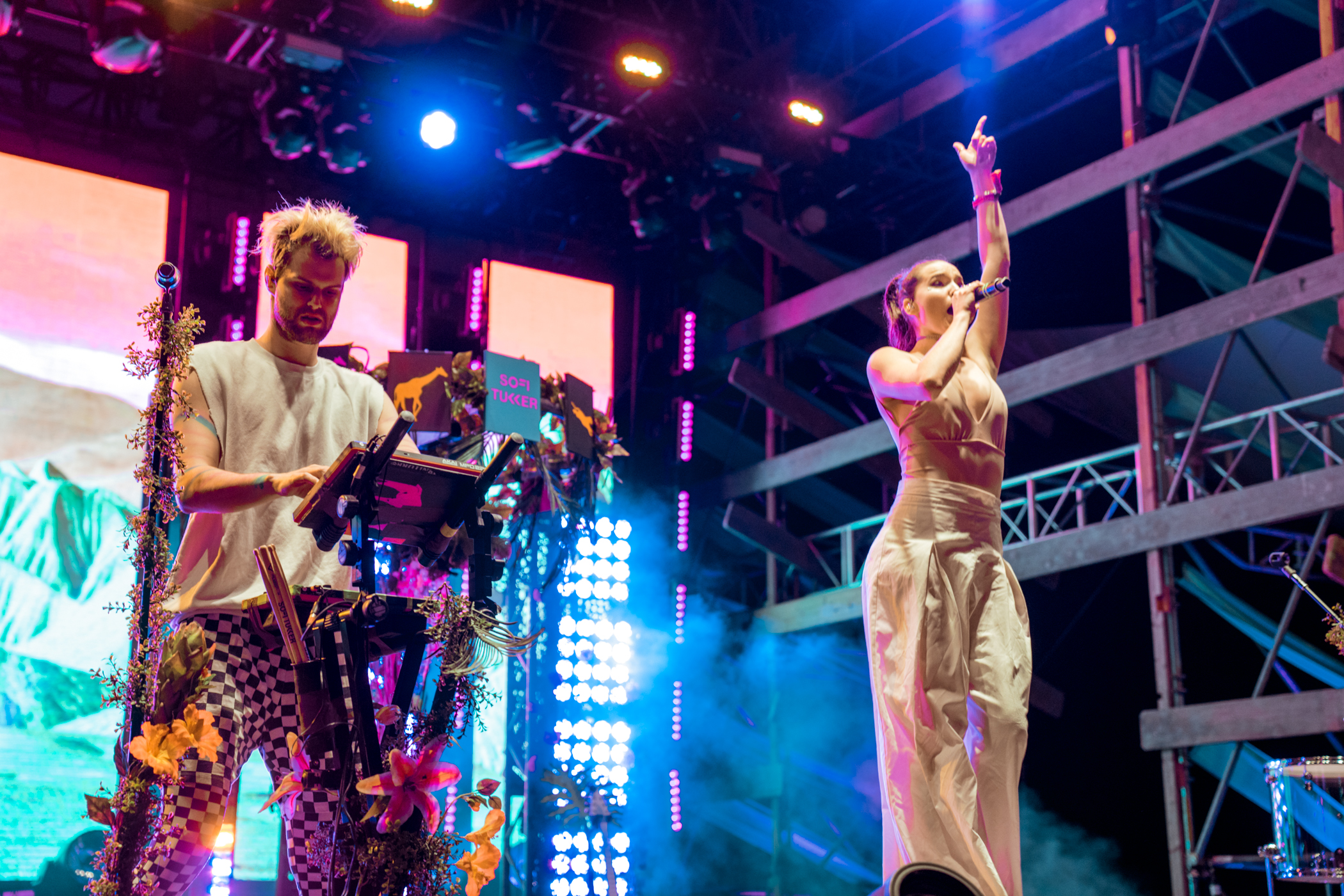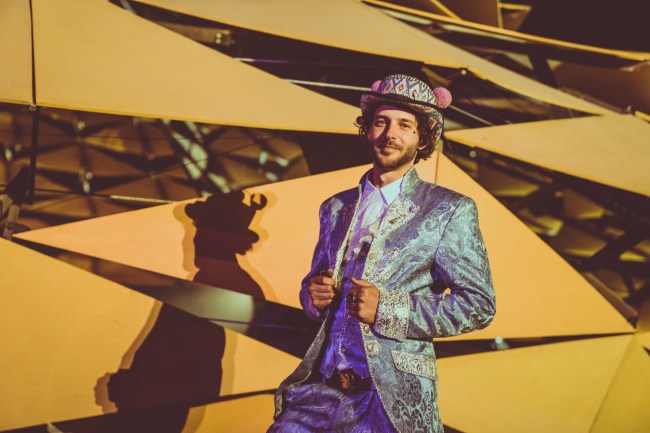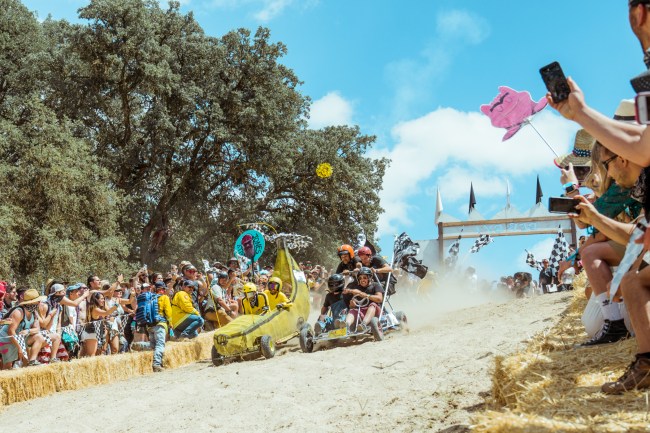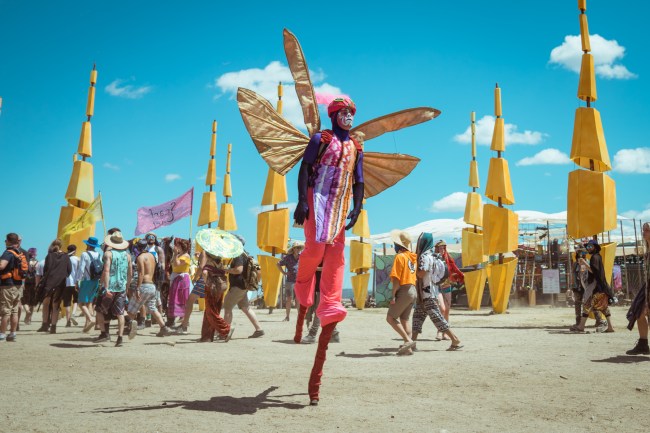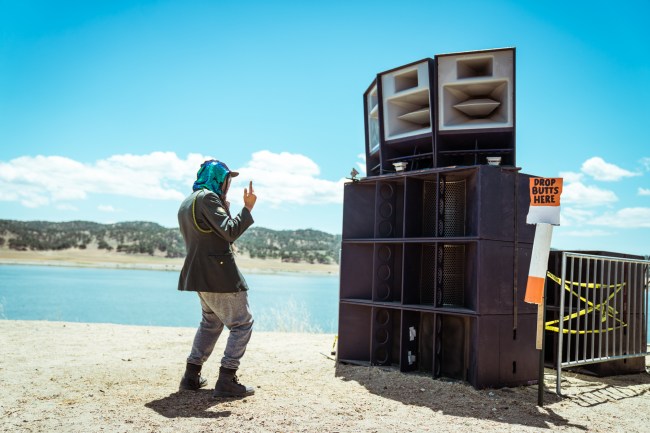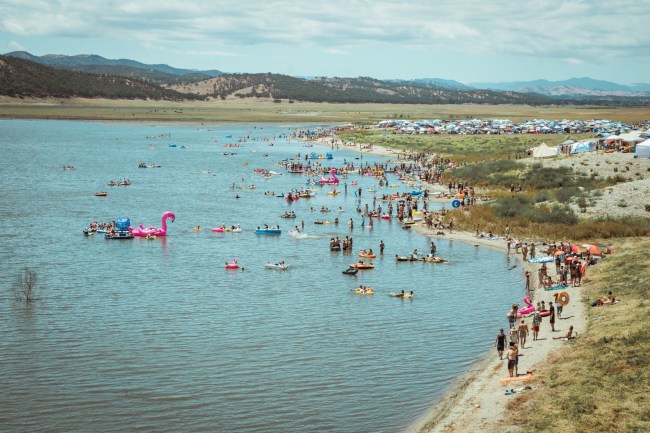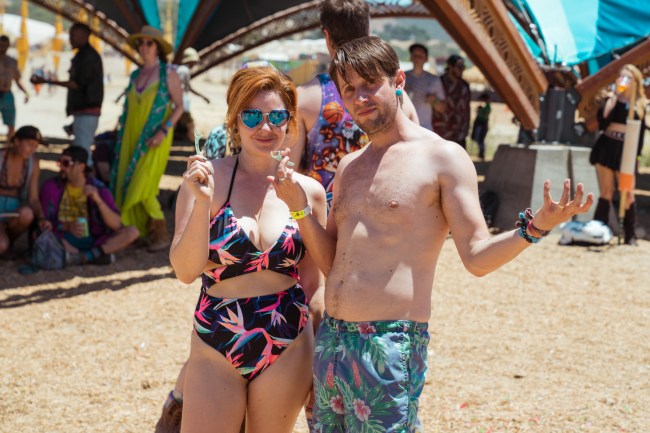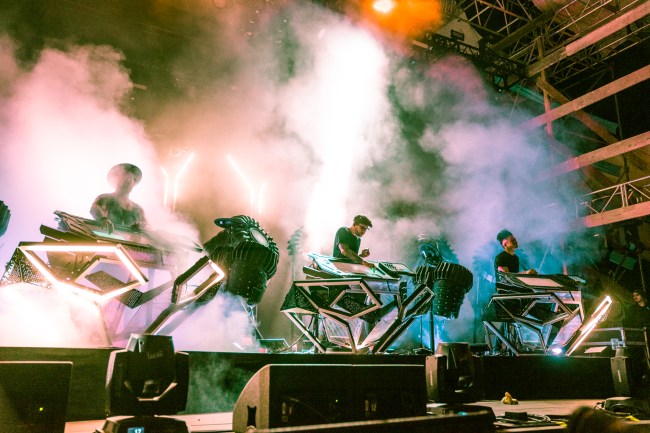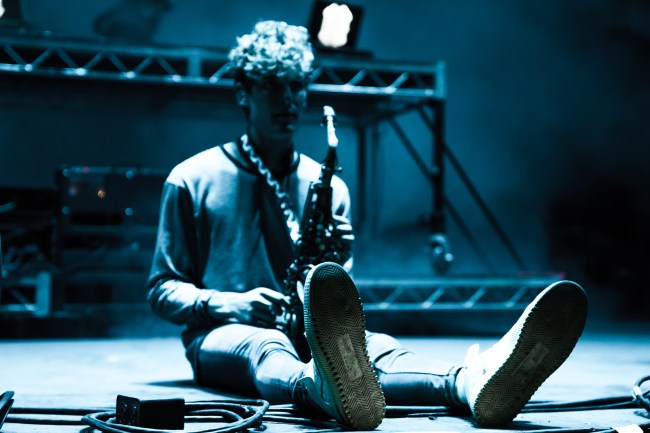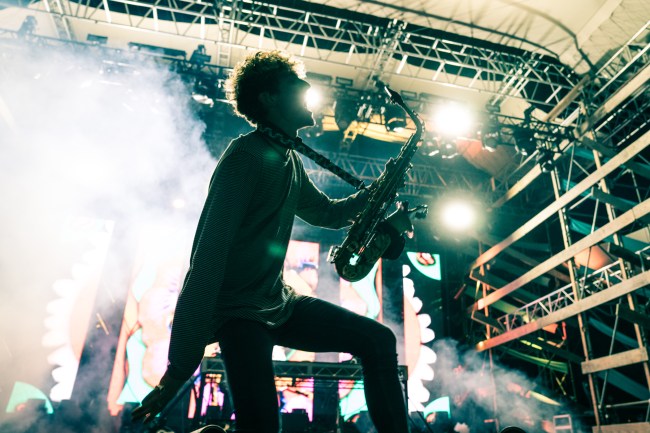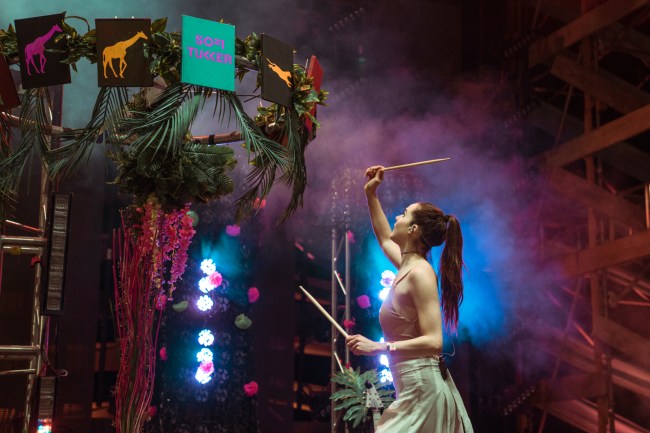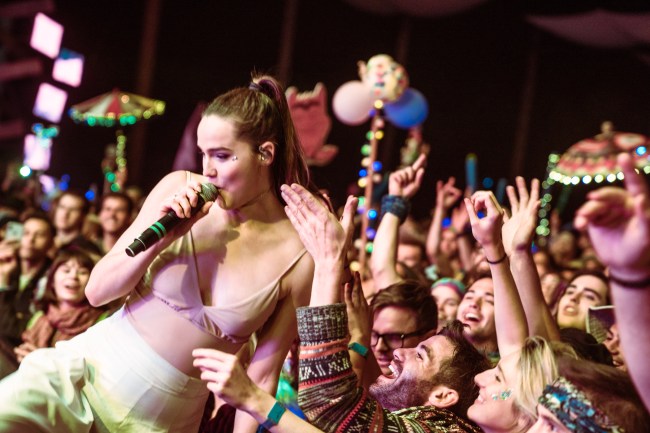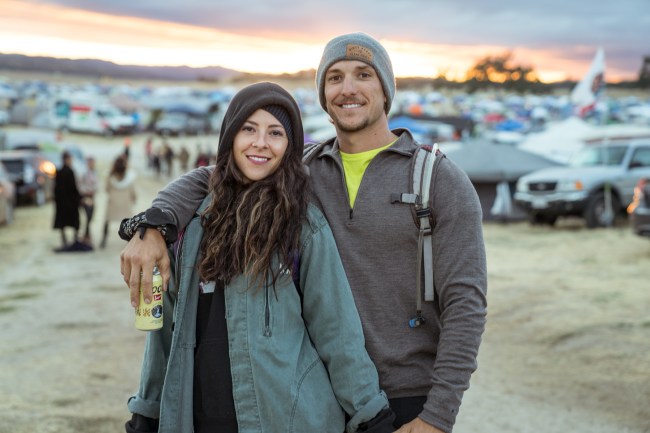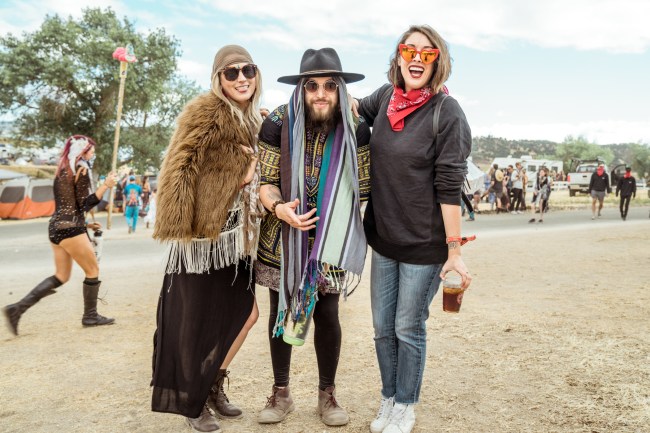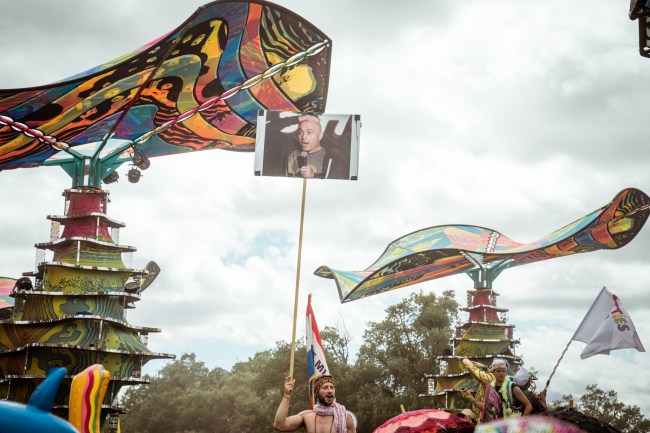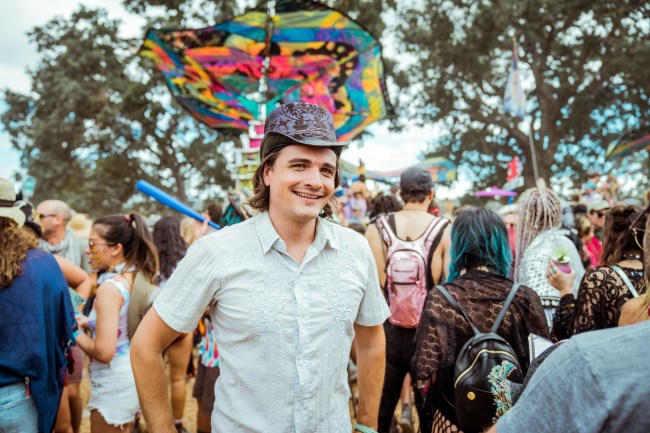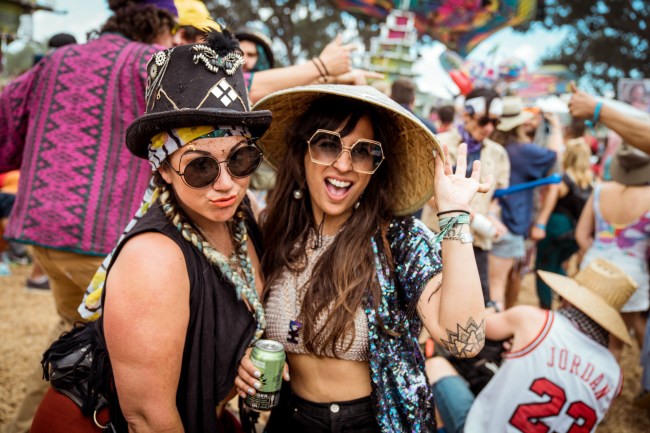 _