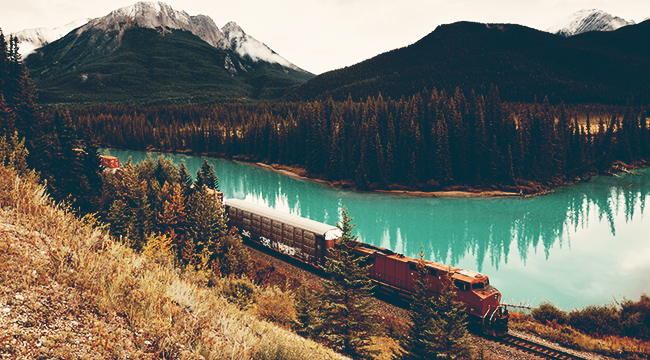 If you don't live near the border, you might never think of Canada as a place worthy of spending your summer vacation. Maybe you have aspirations to backpack across Europe, taking in the beauty of the French countryside and the numerous castles and historic sites. But a ticket to Europe (unless you get lucky with a sale) can be pretty pricey. So why not consider our friendly neighbors to the north instead? From Quebec City to Vancouver, there's a lot to love about Canada in the summer (plus, it's the one time of year the country isn't frigid and blanketed in snow). And it helps that to celebrate Canada's 150th birthday (she doesn't look a day over 100), Rail Canada is offering $150 dollar unlimited travel passes for adventure seekers under 25.
The deal is perfectly timed to correspond with college students' summer vacation (if you're over 25, you can still get one with a student identification card), allowing you to spend all July traveling back and forth across the homeland of Jim Carrey, Drake, Ryan Reynolds, Eugene Levy, The Kids in the Hall, and John Candy. The only question is: where should you stop while you're there?

Halifax
Halifax is more than just the home of The Trailer Park Boys. With tons of beaches and attractions such as the Maritime Museum of the Atlantic and a veritable boatload of historic sites, Halifax is a great place to start your Canadian adventure.